Spring Soccer Tournament
Rosters Due: Friday, April 12, 5:00 pm
Play Begins: Monday, April 22, Tava Quad

The email address that the captain submits on the official roster form will be used to send information regarding schedules, rules, policies, and procedures at least 48 hours before the start of the sport season.
The Basics
All outdoor soccer games are played on the Tava Quad. The tournament is constructed as a double-elimination tournament with each team guarenteed at least two games.  All members of the winning team will receive an IM Champion t-shirt.

2022-23 Champions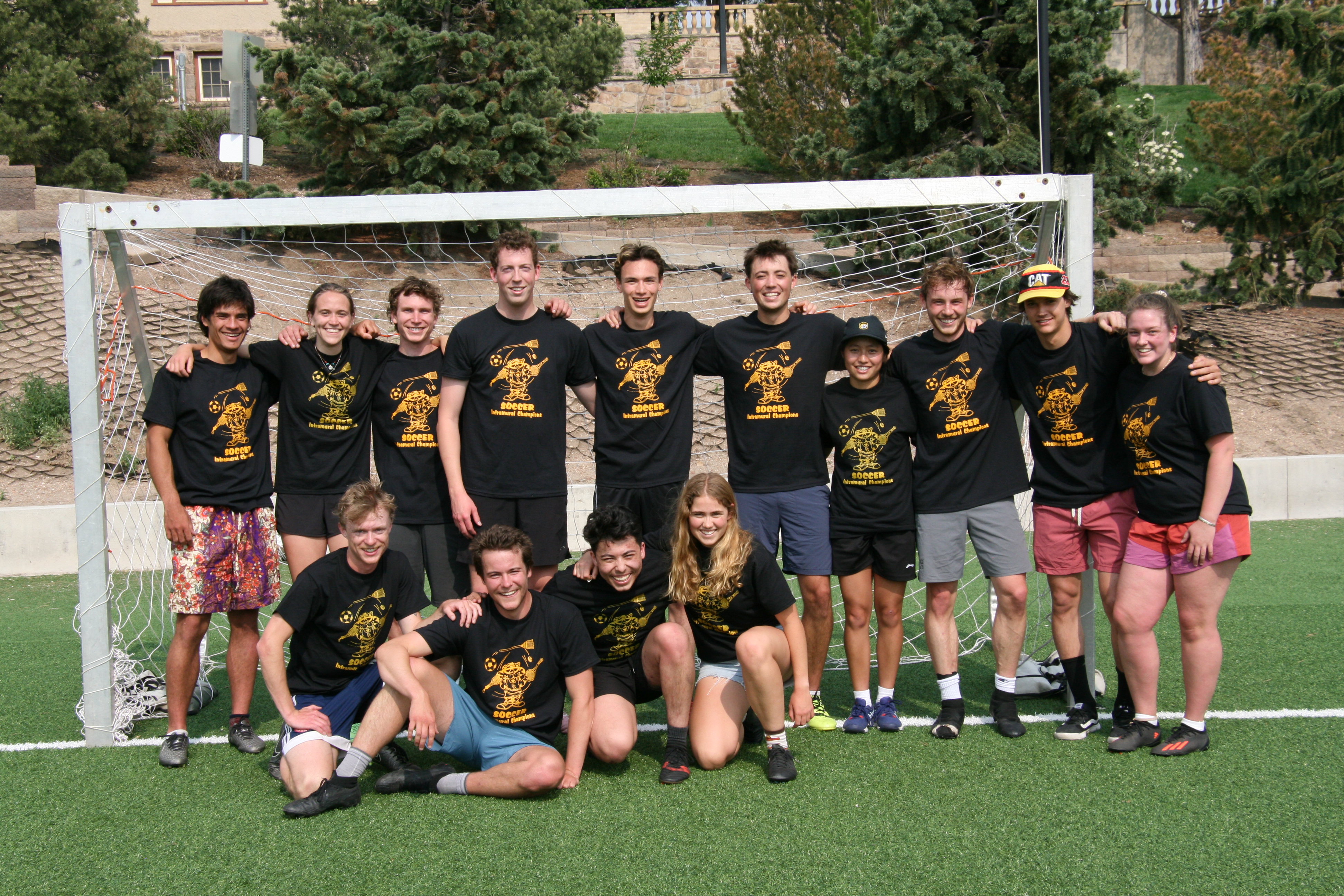 Ye Mum (members: Jake Arculli, Annabelle Sparks, Will Taylor, Jackson Priddy, Ewan Henderson, Nick Bishop, Gigi Jensen, Tom Bitzer, Westan Lubin, Cede Rashleigh McNally, Jake Davidson, Luke Letscher, Jose Carpio, & Luca Pierretti. Not pictured: Alex Reynolds, Erik Aagaard, Giancarlo Villaverde, Haley Andrews, Jaime Gonzalez, Jennings, Wilson, Lito Caballero, Natalia Ocampo, Sebastian Olson, & Yousef Sengal)

Past Champions
2021-2022: Rakesh's DaGenerates (members: Joshua Kalenga, Rebecca Calhoun, Courtney Zell, Nathaniel Wolfgang, Makenna Wells, Tia Vierling, Mathias Walder, Kassidy Chan, Alex Jennings, Rakesh DaSilva, Riley Kadis, Elsa Hoff, Nick Cleveland-Stout, and Bergen Hoff)
2020-2021: Fowl Play (members: Mathias Walder, Mira Peterson, Sierra Takushi, Joshua Kalenga, Anna Sofia Vera, Bergen Hoff, Abby Gray, Alex Jennings, Ben Cole, Caroline Peters, Elsa Hoff, Filip Carnogursky, Nick Cleveland-Stout, and Parker Rehmus)