Grass Volleyball Tournament
Rosters Due: Friday, May 5, 5:00 pm
Play Begins: Saturday, May 6 (Weather Permitting)
The email address that the captain submits on the official roster form will be used to send information regarding schedules, rules, policies, and procedures at least 48 hours before the start of the sport season.
The Basics
The 4v4 grass volleyball tournament will take place on the first weekend of block 8 on the interior quads of campus, weather permitting. Teams will be randomly placed smaller groups for pool play with the top teams advancing to a single elimination tournament.
2021-22 Champions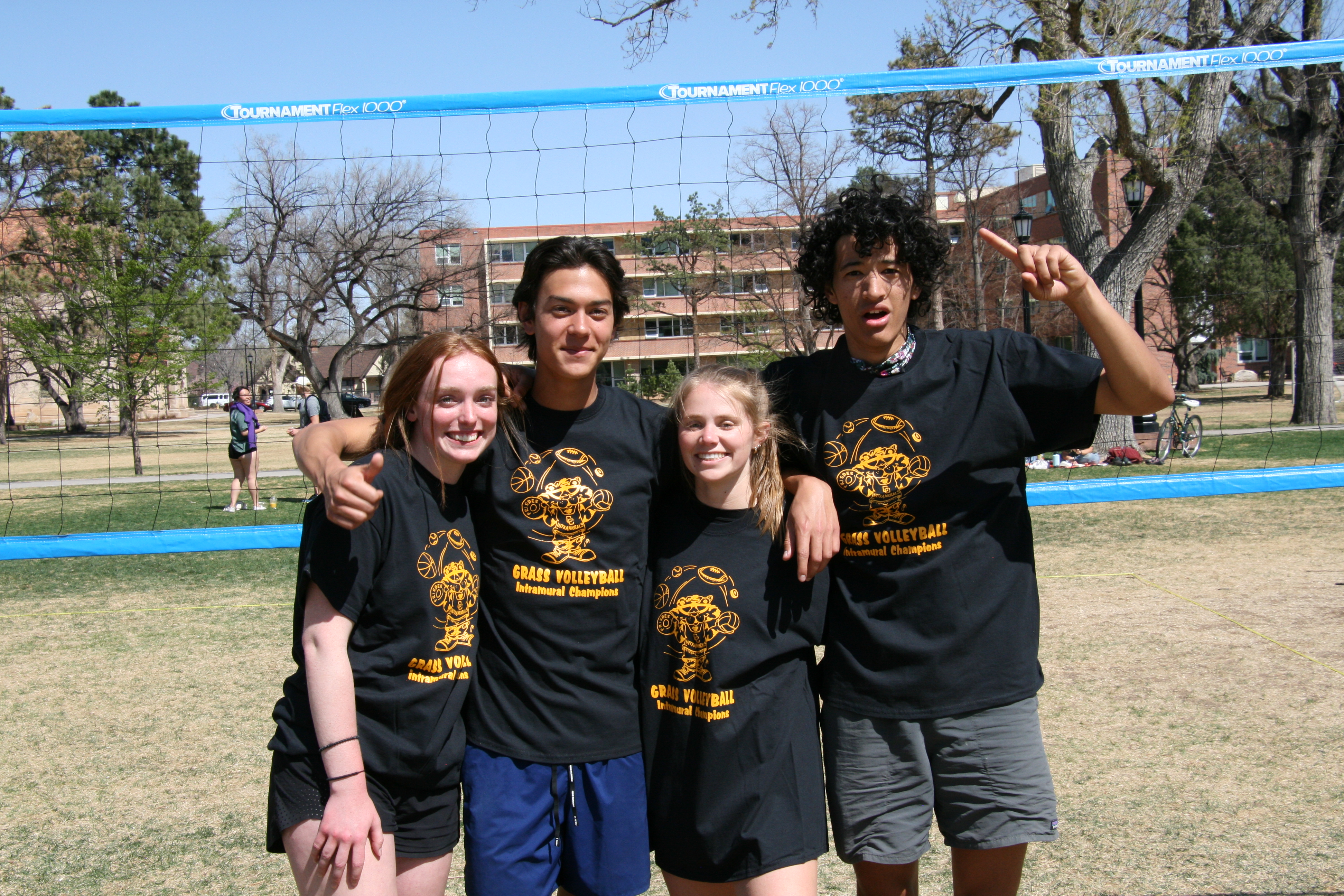 Gilk (team members: Brooke Miller, Maddie Sutter, Brandon Burke, Will Bavier, Evan Barrie-Kivel, Evan Arvizu, and Justice Colfax)
2020-21 Champions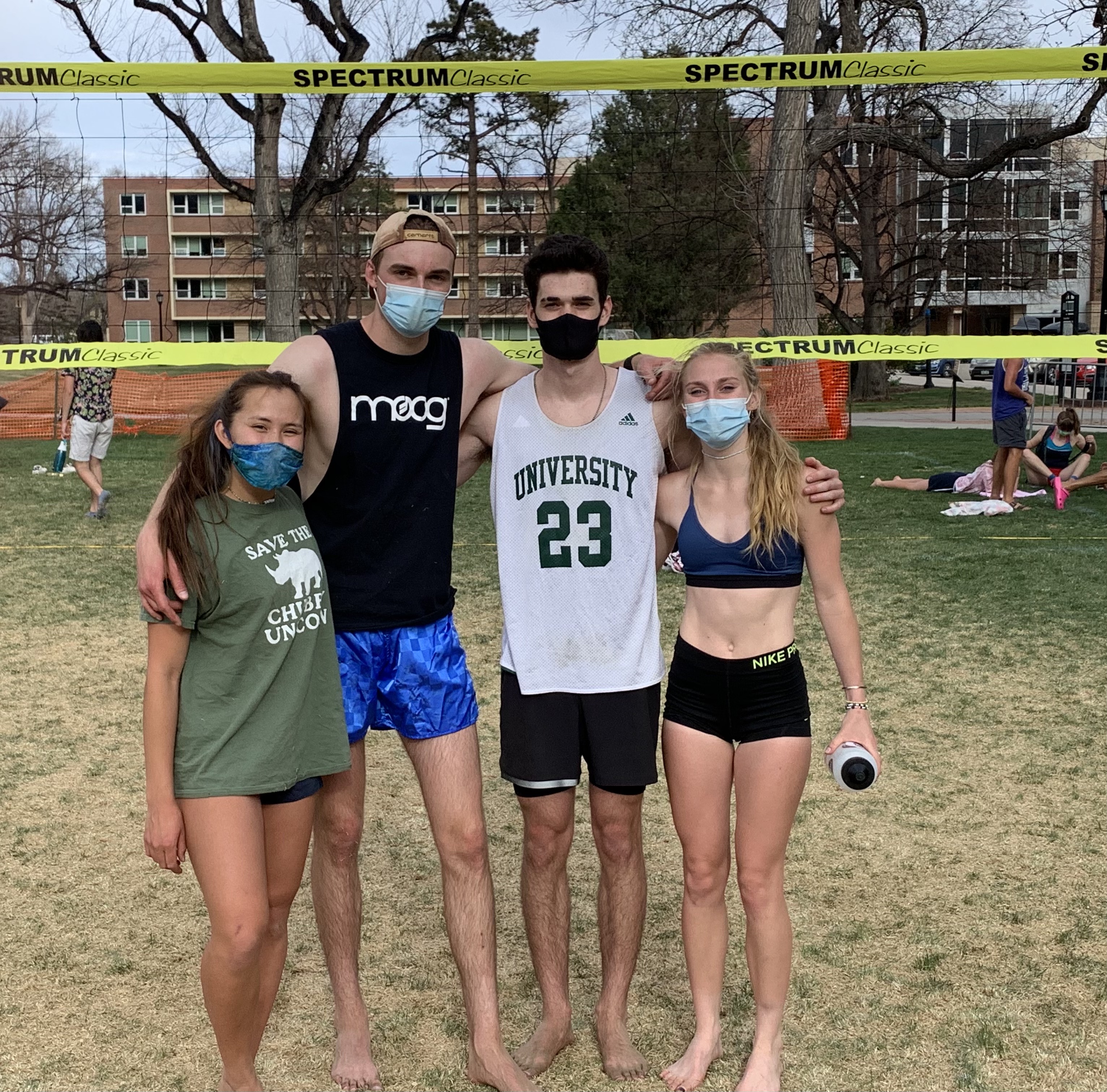 Boomtown Jr.