LEARN FROM AND WITH COMMUNITY
How might we integrate communities beyond the campus into the life of the college in an effort to learn together and from one another?
---
Community engagement is not the same as community outreach. Outreach implies a unidirectional relationship in which the college has something to offer. Engagement implies a relationship - and not just a transactional one in which each side has something to exchange with the other, but one in which we bring people together through collective work that combines what each group knows and can do toward shared aspirations. In this work, a new "we" is created.
To truly engage, we cannot just go out into the community, but also invite community in to our educational mission - enabling communities beyond the campus to be a part of "us." By inviting the community to participate in and contribute to the intellectual life of the college, we honor the forms of knowledge outside of academia that enhance classroom learning. Moreover, by creating a more permeable membrane between the college and city, we can start to see ourselves as a part of this place rather than a bubble within it. In doing so, we can enhance our role as "good neighbors" by taking time to listen and respond to the perspectives and interests of the community in all that we do.
Our unique location presents an opportunity to learn and apply democratic skills of engaging across differences in background, identity, and perspectives. The differences between our institution and local communities provide a space for dialogue, deliberation, and cross-cultural understanding. By providing opportunities to interact with multiple ways of knowing and being, we can promote dignity and inclusion, challenge and expand worldviews, and begin to alleviate political and social divisiveness.
Goals
Promote community partners and residents as co-educators.

Invite communities to participate in the intellectual life of the college.

Establish partnerships that bring community-based organizations to our campus to achieve shared goals.

Enhance CC as a public asset for college access.

Advocate for community perspectives, interests, priorities, and needs in CC's policies and practices.
---
COMMUNITY ENGAGEMENT is not the same as COMMUNITY OUTREACH.
To truly engage, we cannot just go out in the community, but also invite community in to our educational mission, enabling communities beyond the campus to be a part of "us." 
Strategic Initiative
New Student Orientation (NSO) "Sense of Place" Programming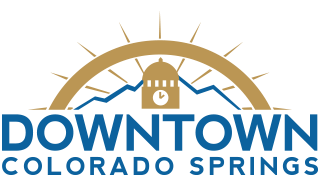 In the CCE's participation in NSO, we aim to cultivate a "sense of place" and informed citizenship Colorado Springs and the Pikes Peak Region by deepening student knowledge of local communities, issues, and ecosystems. To do so, we engage community leaders as co-educators. For the fall of 2018, we facilitated four deliberately sequenced sessions aimed to foster a sense of belonging to this place early in students' college experiences: 1) a training for NSO leaders around how to engage first year students in discussions around citizenship; 2) a panel and town hall session of community leaders during a mandatory "sense of place" session for first years; 3) small group conversations with first years during an academic scavenger hunt that shared important facts around key issues facing Colorado Springs; and 4) optional tours for first years of Colorado Springs led by the Downtown Partnership.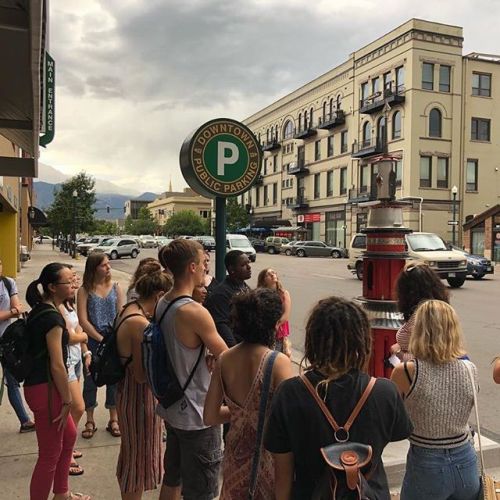 Incorporated Strategies
Provide opportunities to learn from and in community about what makes this city and region distinct, and the challenges we face
Offer trainings that unpack what it means to be a citizen
Engage diverse perspectives, identities, and stakeholders as co-educators
Establish co-learning programs in which the CC community can dialogue with and learn from community
---
Select a Specific Tenet:
---
Explore the Plan