Staff
Staff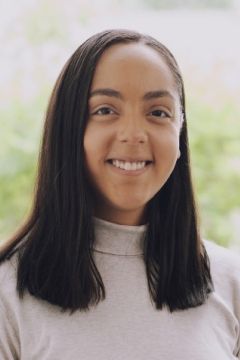 Tyra Voget
Civic Leadership Program Coordinator
tvoget@ColoradoCollege.edu
(719) 389-6885 
Role: Supervise and support student-led organizations, as well as office programs and initiatives

Education: MA (Higher Education & Student Affairs), Indiana University Bloomington; BA (Telecommunications), Indiana University Bloomington

Work Experience: Prior to coming to CC, I was completing my master's degree at Indiana University. While there, I worked as an Assistant Community Director for 2 years at Buter University in Indianapolis, where I supervised a team of RAs and built curriculum and training programs for the residence life office. I also worked in Butler's Office of Diversity, Equity, & Inclusion, spearheading and on-campus initiative called Sustained Dialogue, a program meant to cultivate social change through dialogue. Following that experience, I worked for a short time in the Office of Community Engagement at the Indiana University School of Medicine, where I helped to build a training curriculum for their newly formed AmeriCorps program.
Favorite Things About Working at CC: The people here are incredible. This is a very collaborative campus and every person that I've met has been so dedicated to seeing this campus and Colorado Springs as a whole flourish.
Other Interests: I'm a huge fan of reality-based media (reality tv, documentaries, autobiographies, podcasts). I think mostly because I love the art of storytelling, but I'll admit, the drama is also fun. I also love deep conversations, recreating recipe videos and DIY projects (though I am the least creative person I know), and exploring new places.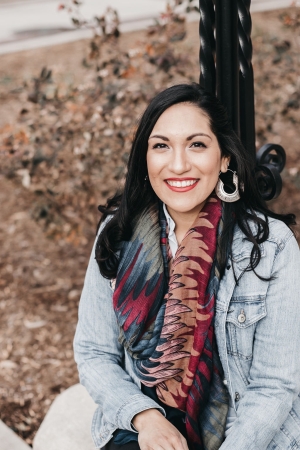 Niki Sosa
Community Partnerships Coordinator
nsosa@coloradocollege.edu
(719) 389-6022
Role: Support for- and relationship-building with community-based organizations

Education: BS (Mass Communications), Colorado State University-Pueblo

Work Experience: I started my career with nonprofit work in college, working for the Pueblo Hispanic Education Foundation (PHEF). After college, I transitioned to the South Eastern Colorado Area Health Education Center (SECAHEC) and shortly after Pueblo Rape Crisis Services (PRCS) where I took on the responsibilities of case management and volunteer coordination. After working for PRCS ,I was seeking a new adventure and moved to Colorado Springs and worked for Big Brothers Big Sisters here in the Pikes Peak region. I worked with high school students in a college readiness mentoring program.

Favorite Things About Working at CC: Shove. I love the beauty and serenity of Shove Chapel. In the fast pace environment of CC, I love visiting Shove to grab a moment of stillness.

Other Interests: A lot of time is spent with family. My partner and I have two dogs that we like to get out on adventures either around town or in the mountains as often as we can. In addition to a fair amount of Netflix/Hulu binging favorite shows, I love getting around to trying new restaurants, breweries, cafes, or distilleries in the area and discovering new favorite spots to enjoy great company! I also enjoy our "Denver Days" and "Pueblo Days" that my partner and I do on a fairly regular basis where we spend time with family and friends, hit our favorite spots and spend time exploring.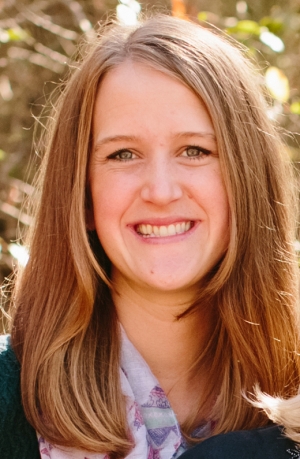 Jordan Travis Radke
Director
jradke@coloradocollege.edu
(719) 389-7270

Role: Faculty development, course and research-based partnerships

Education: PhD, MA (Sociology), University of North Carolina; BA (Sociology and Religion), Trinity University

Work Experience: Before I came to CC, I was a PhD candidate in the sociology department at the University of North Carolina, Chapel Hill.  As a late-stage PhD student, the majority of my time was devoted to undergraduate teaching.  I taught 13 courses in all – 2 per semester for the last few years. Of course, my other main project in those last few years was my dissertation research – in which I used in-depth interview data with Modern Homesteaders to examine motivations to engage in lifestyle activism. Additionally, before I went back to graduate school, I worked as a UNITE HERE union organizer for a short time, worked the front desk at a Ronald McDonald House, and was a volunteer grant writing at an organization that supported African immigrants.  I think these experiences gave me interesting insights into the world of community organizing as well as the non-profit sector, and I take those experiences with me in all that I do.

Favorite Things About Working at CC: This campus is a true community, in which relationships are built between and among students, faculty, and staff. I am also amazed at the extent to which CC is committed to students as entire people – providing programs and support to develop not only student's intellectual interests and foundations, but every aspect of their humanity.

Other Interests: In most of my free time, you'll find me running after my firecracker of a 5-year-old, Avery, and trying to make my 3-year-old Brynn giggle.  My girls and I are known to have epic dance parties in the living room.  When I do get to enjoy some time to myself (I am told this will happen someday), I enjoy reading science fiction and fantasy and watching tv shows with my husband (Black Mirror, anyone?).  I also love photography, particularly nature photography, and enjoy being outdoors, playing in the water, listening to music, and writing.