The Co-Op
What is the Co-Op?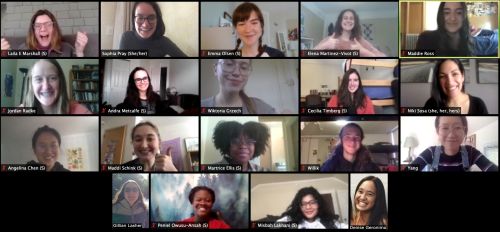 A cooperative, or co-op, is an association in which people work toward a common purpose or benefit through a jointly-owned and democratically managed enterprise. In the business world, a cooperative is a way for people to meet their own needs through a company that is owned and operated by the people who use its products and services. The CCE's student staff Co-Op is the structure through which students can guide, direct, and take joint ownership of the work of the CCE. Our goal is to equitably share voice, power, decision-making, and meaning-making of our office with students.
In short, this is what we have been building it to become! We have been building the foundation for this current structure to exist over the past two years, where now student employees make up the backbone of all of our student programs and have a defined role in the collective visioning of the engaged work we, as a campus, participate in. The Co-Op started back in the summer of 2018, under the guidance of CCE Director Jordan Travis Radke with support of the assistant director and paraprofessional at the time, with five main coalitions: Prison Project, Refugee Alliance, Education, Political Advocacy, and Sustainable Community Development. The first two coalitions, Prison Project and Refugee Alliance, are both student organizations that served as examples for what an integrated coalition focused on a single issue-area could look like, while the last three were newly formed groups. As this was the first year of the Co-Op, the main focus was on connecting students within each designated issue-area, and on thinking through what relevant campaigns or projects could be hosted that would support the mission of the coalition.
---
How does the Co-Op operate within the CCE?
The Co-Op lives at the CCE, which means interns are advised by CCE staff and supported by office resources, however it is a space run primarily by students in collaboration with CC faculty and staff members, and community members. Our student interns enhance the quality of all our programs at the CCE, including student-facing work, faculty and staff engagement, and community partnership building. They are integral to our office's functioning, for they support our ability to continue ramping up our scope of work while retaining the same level of support for all of our stakeholders.
How does the Co-Op relate to the CCE's mission?
There are four main priorities for the Co-Op, which align with our office's strategic mission and goals. These are the main reasons this structure has been adopted by the CCE:
Formalize student leadership and voice within the CCE staffing structure
Support, through peer-to-peer mentorship and monetary means, student-driven and locally-centered community organizing efforts
Create a space for collaborative efforts on the Colorado College campus
Create a stronger intracampus network to support the connection of work at CC to beyond the campus
Coalition Goals:
Enhanced shared identity among student organizations within issue areas
Shared and public forum for all interested individuals and groups to come together, connect with each other, learn from each other, and create with each other
Potentially one of the following: A co-created campaign action, either internal or external; Co-created project, either white paper or event-oriented; Co-created awareness week, with multiple events, actions and that involves on- and off-campus partners; or Co-created capacity-building project where focus can be for on- and off-campus
What is the structural breakdown of the Co-Op?
There are two main components of the CCE Co-Op structure: the Board of Directors, and the Coalitions. While each individual member of the Board of Directors has a specific focus-area, they all collectively work together to make sure their specific constituents are connected to each other, and to the resources that each of the focus areas offers. They also collectively support the work of the Coalitions. The Issue Organizers are a group of interns who each have an issue-area coalition that they oversee on behalf of the CCE. They are designated peer facilitators and connectors for students, staff, faculty, and community partners who either want to find an on-ramp to work in that issue-area or who already have relevant events, opportunities, and knowledge that could be shared and built upon.
Why join the Co-Op?
To transform ideas about change into actions
To sharpen skills like:

Community organizing
Volunteer management
Event planning
Public relations/communications
Qualitative research

To gain research experience

Potential foundation for a senior thesis
Ideal writing sample for certain job applications
Useful skill for students interested in studying/working on public policy

To access campus & community mentors
To earn hours towards CES, CEL & CEF requirements
Co-Op Students
Directors
Student Director of the Bonner Fellowship, Programming & Communications
Manu MacEdo
Email: m_macedo@coloradocollege.edu
Major:
Bio: Coming Soon!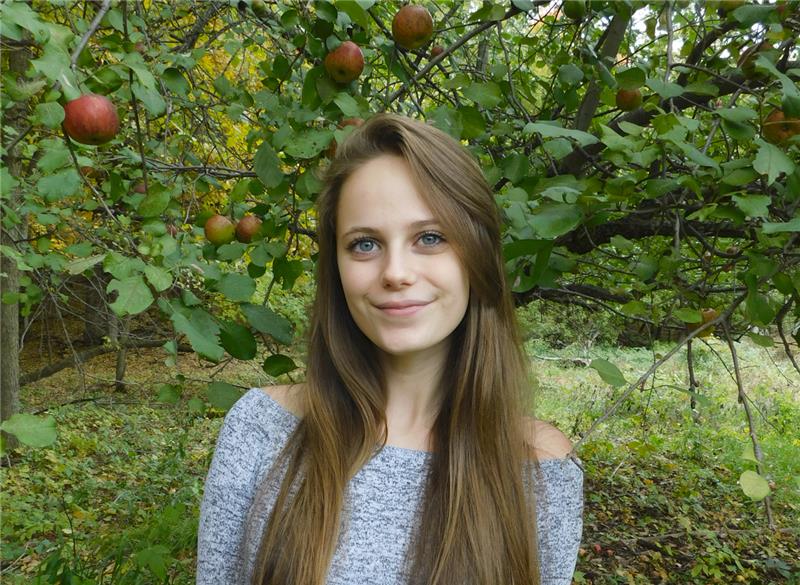 Student Director of the Bonner Fellowship, Recruitment & New Bonner Onboarding
Sierra Moore
Email: s_moore@coloradocollege.edu
Major: 
Bio: Coming soon!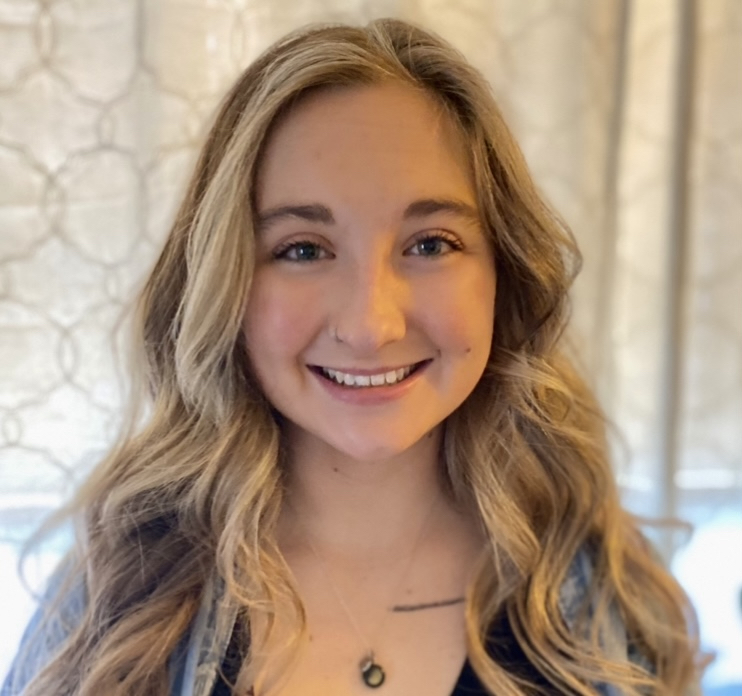 Student Director of Community Engaged Scholars 2.0
Maddi Schink '23
Email: m_schink@ColoradoCollege.edu
Major: Education (Environmental Education Concentration)
Bio:  Hello! I am from Fort Collins, Colorado and enjoy hiking and backpacking, drinking way too much coffee, running and weightlifting, and playing basketball. I was introduced to service in high school when I helped organize a food pantry. Since then, my passions have grown to include environmental justice and education, gun violence prevention, and mental health advocacy. After joining Community Engaged Scholars my first year at CC, I was inspired to lead the CCE's BreakOut program and get to know Colorado Springs leaders and organizations better. This experience brought me back to the CCE Co-op for my senior year and I can't wait to support my peers on their own community engagement journeys. 
Student Director of Student Organizations
Aditya Yadav
Email: a_yadav@coloradocollege.edu
Major: Mathematical Economics
Bio: Hello--I am from New Jersey and am majoring in mathematical economics and minoring in linguistics. My previous experience mainly involves organizations focused on community building and outreach—mainly in healthcare. I am interested in working with, and creating, non-profits related to general education--although I have many interests, so I am not quite sure what I want to do yet. Two of my main goals for this position are (1) to increase general outreach to the Colorado Springs community and (2) doing the best I can to make sure all people I have the opportunity to help feel heard and listened to.
I am passionate and excited about the potential of this leadership position and promise to strive to make effective change.
I enjoy meeting and learning about people face-to-face which hopefully helps explains why this biography is brief.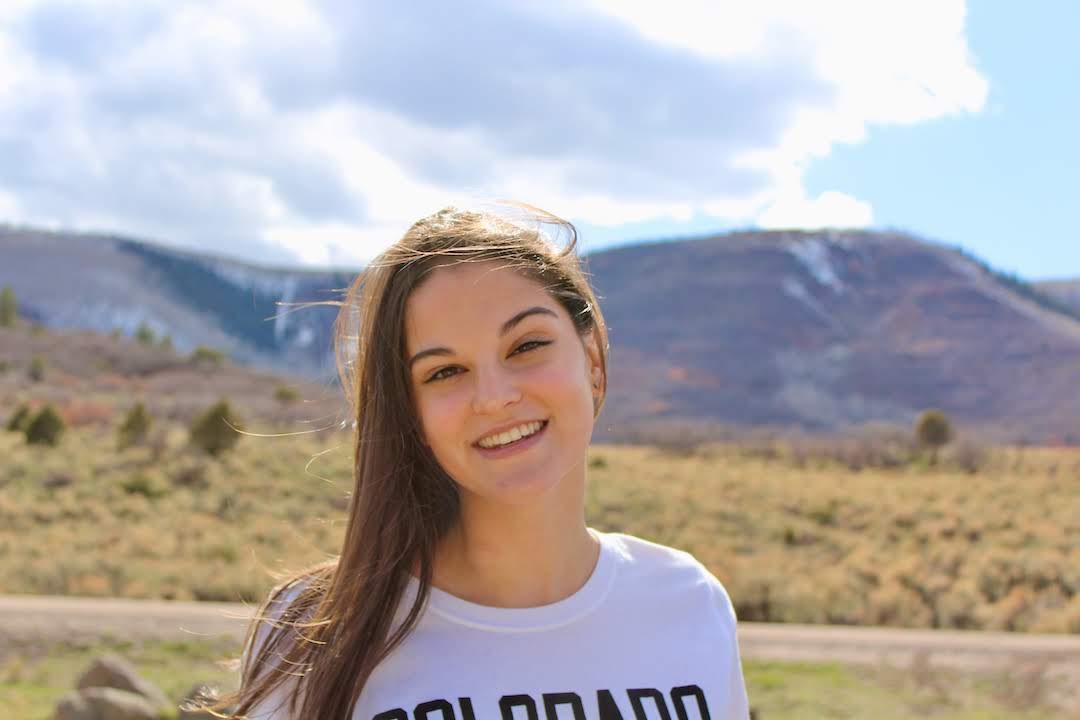 Student Director of BreakOut
Kylie Orf '24
Email: k_orf@coloradocollege.edu
Major: Environmental Studies
Bio: Hey! I am a junior from Carbondale, Colorado and I'm majoring in environmental studies with a focus in sociology. I am focused on spreading my love for community engagement by making it easy for students to get engaged. I work to connect BreakOut with a variety of issue areas and make BreakOut an inclusive and welcoming space so people can discover their areas of interest within community engagement while connecting with their peers. I think it is extremely important to "Break Out" of our so-called "CC Bubble" and connect with the wider Colorado Springs community. When we bridge this gap we can meet all sorts of wonderful people and feel more connected to this place called home!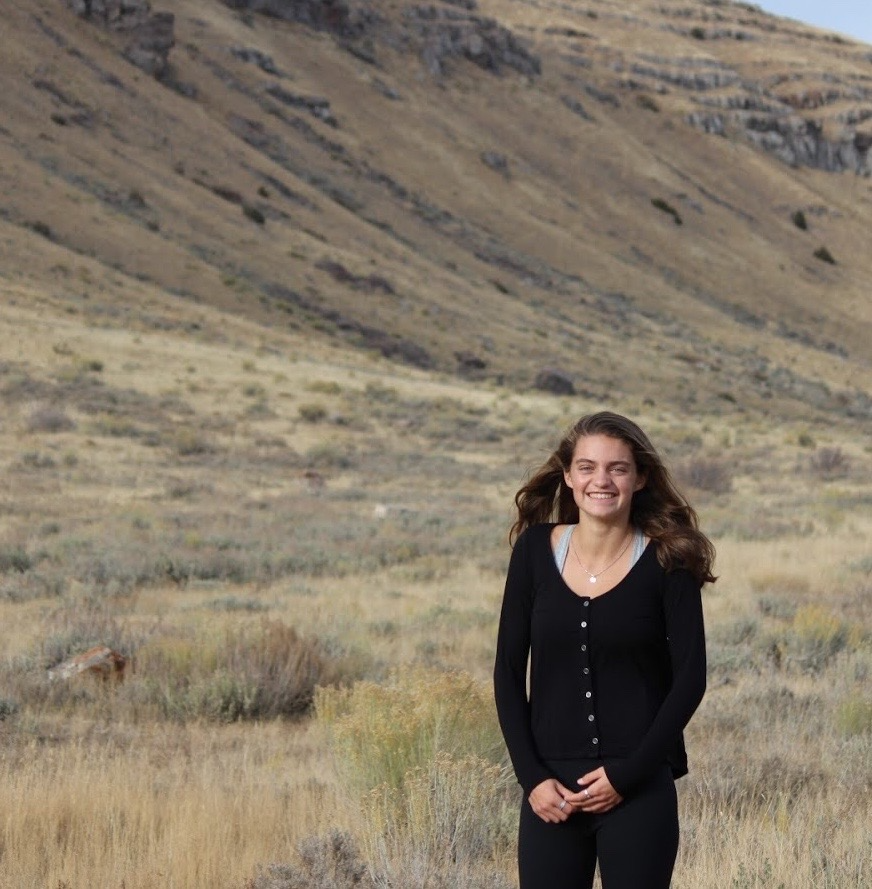 Student Director of Public Achievement
Lily Brazil 
Email: l_brazil@coloradocollege.edu
Major: Math (Education Minor)
Bio: Hi! I am from Jackson, Wyoming and like to run, hike, camp, read, and cook! I have enjoyed my past time volunteering and working in my community-the Teton Literacy Center, Children's Museum, and various volunteering through 4H and Key Club-as well as the Colorado Springs community. I have especially had fun working with Public Achievement at North Middle School. My goal for this year is to help the students recognize the agency they have to make a difference in their community and world so that they are motivated to identify problems relevant to them and seek creative solutions.
Student Director of Community Partnerships
Sasha Akinchina
Email: s_akinchina@coloradocollege.edu
Major: Business, Economics, and Society & English
Bio: Hello everyone! My name is Sasha, and I am from Colorado Springs, Colorado. I love writing, biking, music, and working with non-profits. My interest in community work stems from my experience with organizations like Kids on Bikes, Children's Literacy Center, Teen Court, Mozart Strings Youth Symphony, and World Literacy Foundation. I am passionate about making resources both accessible and approachable all while uplifting and building communities. My goal is to establish and maintain ongoing connections with organizations in the Colorado Springs area while sharing inspiring stories and helpful resources. I look forward to connecting organizations and non-profits to Colorado College as we work together to build a network of incredible partnerships dedicated to building a healthier, happier, and safer community.
Student Director of Coalitions
Gillian Lasher
Email: g_lasher@coloradocollege.edu
Major: Environmental Studies
Bio: My primary goal is to work with nonprofits that are focused on addressing environmental issues while creating authentic community relationships. I have loved exploring this interest through my involvement with the CC Office of Sustainability, BreakOut, and a few Fort Collins-based nonprofits, such as Trees, Water & People and the Sustainable Living Association.
I look forward to building genuine connections with all CES and CEL students as we work together to develop community partnerships. It is my utmost priority to create an inclusive, equitable and welcoming space for all students and organizations as a servant leader. My life motto is to walk and lead with love, and I intend to implement this philosophy in all my work at the CCE.
---
Issue Organizers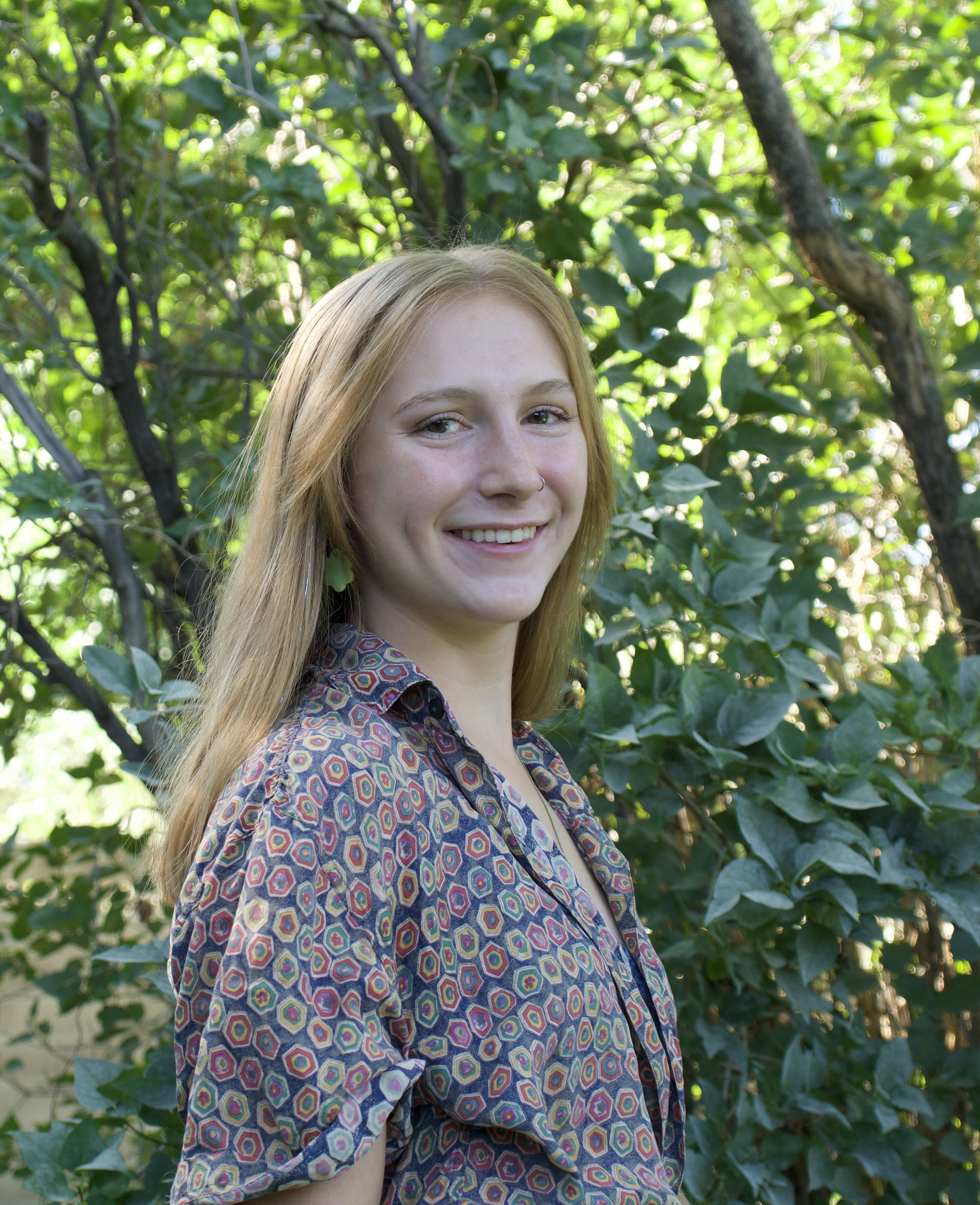 Alanna Jackson '23
Email: a_jackson@ColoradoCollege.edu
Issue: K-12 Education & Youth Organizing
Major: Sociology, with a concentration in research methodologies and data analysis
Bio: Hey, y'all! My name is Alanna (she/they), and I'm a senior. My hometown is Pueblo, CO, which is about 45 miles south of Colorado Springs and known for its incredible green chile. Throughout my time in high school and at CC, I have loved getting involved in community-based social justice work, whether that's organizing educational events about human trafficking, volunteering for immigrant justice groups, or registering new voters. With a mother who worked as a special education teacher and a stepdad who serves as an elementary school psychologist, I have grown up with embedded love and respect for education. As the Issue Organizer for K-12 Education and Youth Organizing, I hope to support CC mentors/tutors in the community and increase resources and safety for students in Colorado Springs. I hope the coalition can be an inclusive space for collaboration and learning. In my free time, I enjoy mediocre-crafting, fantasy-reading, playlist-curating, astrology-theorizing, street-biking, and laying in the grass.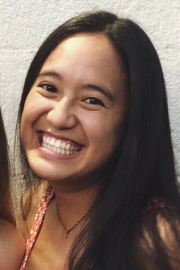 Denise Geronimo '24
Email: d_geronimo@ColoradoCollege.edu
Issue: Criminal Justice (aligns with Prison Project)
Major: International Political Economy
Bio: Hey, everyone! I'm Denise Geronimo, and I am from Memphis, Tennessee. I have lived in Memphis for all 18 years of my life, and I'm a biased, but it's the best city around. Both of my parents moved to Tennessee from the Philippines to pursue their careers, but neither of them decided to teach me their language (I'm only a little bitter.) Throughout high school, I participated in the worldwide organization Facing History and Ourselves as a facilitator and an ambassador, working with other students to promote conversations within our community about low-voter turnouts, gun violence, and youth incarcerations. I also engaged in community service through BRIDGES USA, a Memphis, youth-led organization, and volunteered at the Madonna Learning Center, a wonderful special needs school. I'm interested in studying International Relations, and my hobbies include biking, kickboxing, and unhealthy binge-watching.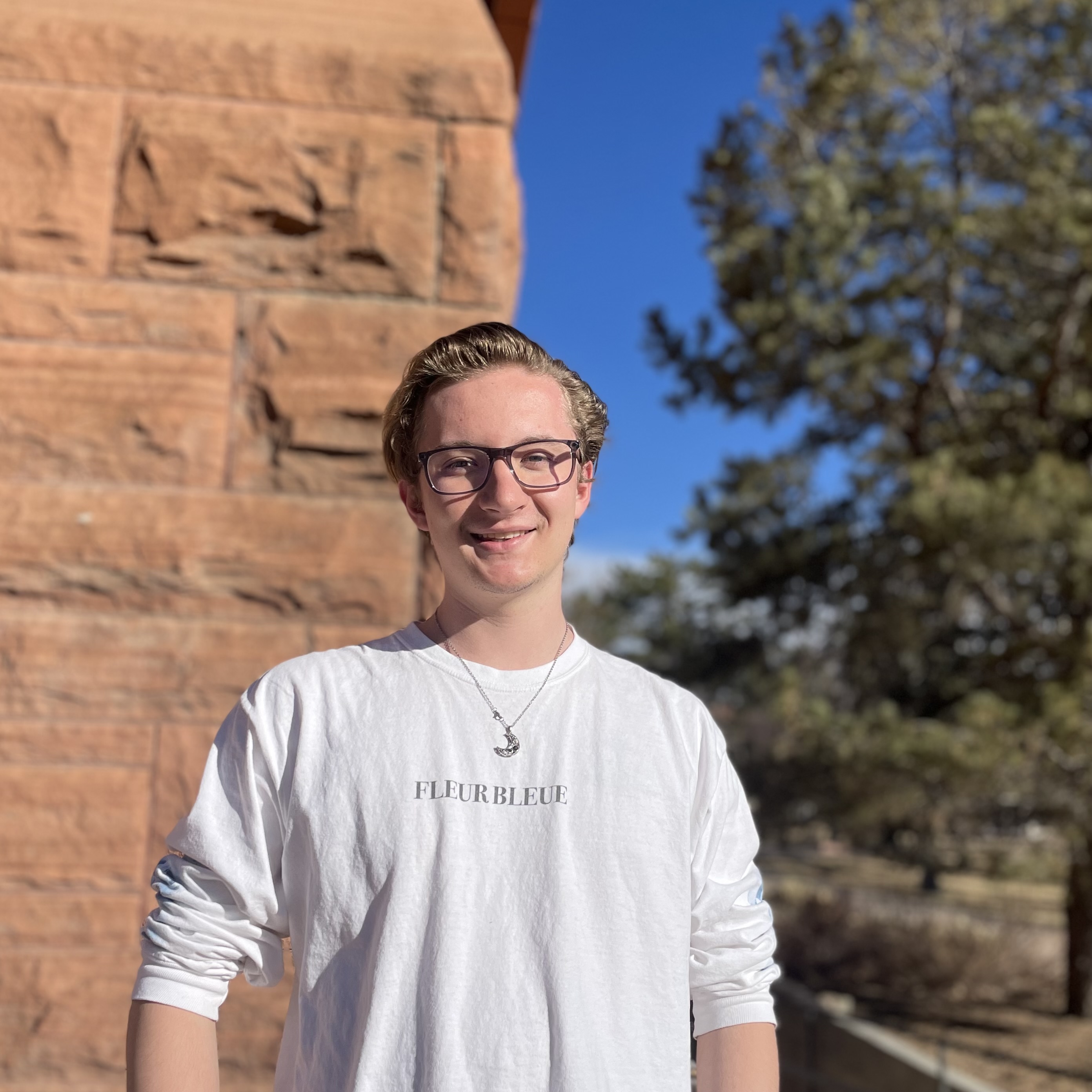 Jaxon Hoskinson '24
Email: j_hoskinson@ColoradoCollege.edu
Issue: Gender & Sexuality
Major: Political Science and Philosophy 
Bio: Hi everyone! My name is Jaxon and I am a second-year Political Science and Philosophy double major. I am from the small town of Conifer, Colorado. In high school, I worked with a variety of student organizations and schools in our district to set up programming focused on making all students feel represented and safe in our community. I am excited to continue that work at CC and in the Springs! Having everyone's identities be validated is a crucial step in creating a positive and healthy community space, and I can't wait to do my part to help everyone feel represented here. I am not sure what the future holds for me yet, but I know I want to focus on community engagement moving forwards.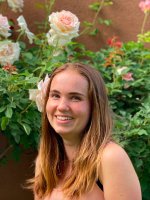 Ana Martin
Email: ab_martin@ColoradoCollege.edu
Issue: Health & Accessibility
Major: Neuroscience
Bio:  Coming Soon!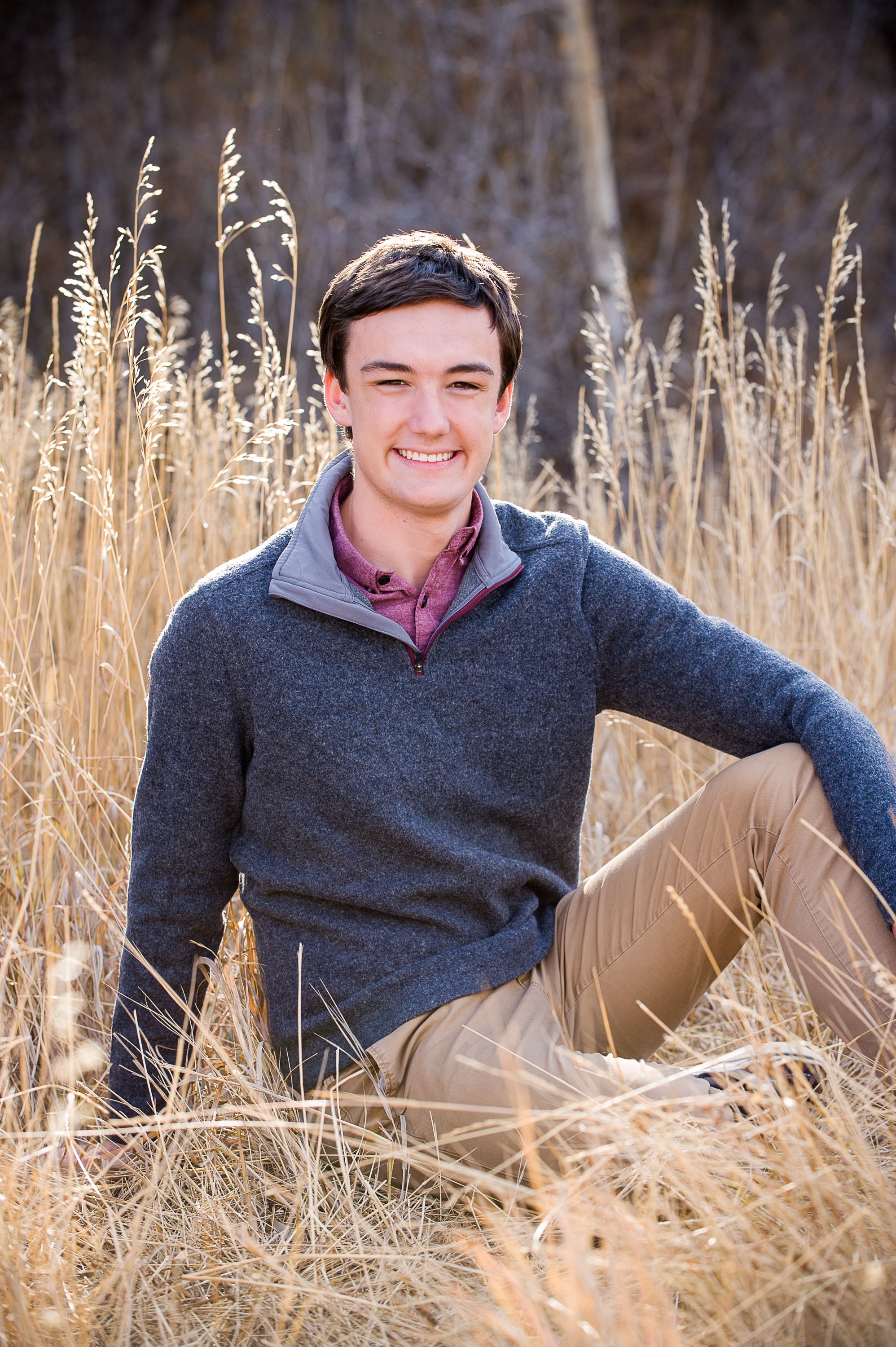 Aidan Boyd
Email: a_boyd@ColoradoCollege.edu
Issue: Environment & Ecology
Major: 
Bio: Hi everyone! My name is Aidan (he/him) and I am from a small town in Western Colorado called Silt. My entire life I have valued fighting for the unique environmental issues of where I grew up. In high school. I worked with a citizen science group and youth political coalition fighting to maintain enough clean water for the Western Slope to continue its way of life. I strongly believe environmental advocacy and education is one of the best ways to connect with your community, something I would like to share as Issue Organizer. I am currently studying International Political Economy with the eventual goal of pursuing law school to help fight for small communities as they face the coming realities of climate change. Outside of this work, I play the bassoon, run, and am an avid fan of mediocre sit coms.