CES Program Info

The Engaged Scholar program develops and supports students' commitment to and capacity for sustained, informed, and deliberate community engagement. By enrolling in the program, students commit to: (1) consistently engage in community work throughout their undergraduate careers, and (2) take an effort to learn from, and apply learning to, those experiences. Throughout the program, students integrate this engaged work into a reflective portfolio that helps them to articulate their personal story of engagement and illustrate their commitment to bridging practice and theory in the service of a public good.
Starting in the 2021-2022 academic year, two of our Community Engaged Scholars will be generously supported by the El Pomar Scholarship, which was "created to encourage talented and passionate students from Colorado to pursue a career in public policy or nonprofit work by covering the annual cost of tuition and fees, standards dorm room, and meal plan at Colorado College." Each year the two recipients of the El Pomar Scholarship will be supported through the CCE in their engaged learning, action, and reflection. Following their first year in CES, they will then decide to join either the Bonner Fellowship or Community Engaged Leaders program, which they will receive automatic admission into.
All students are eligible to join the Engaged Scholars program through the end of their third semester.
Apply by clicking the button below!

---
Program Component Overview
To successfully complete the program, students engage in (and document) the following activities over the course of their time at Colorado College. Please click on the links to review each program component in more detail.
An orientation session to introduce students to best practices in community engagement, program components and one another.
To motivate sustained commitment to community engagement, we ask students to commit roughly 10 hours each block. Students should enroll in the program in their first year and work towards completion of the 300 hour requirement over the course of their four years at Colorado College.
8 approved co-curricular learning opportunities (e,g, lectures, campus events) that help students to understand the causes, consequences of, and strategies for change in the social and environmental problems in which they engage (around one per semester).
4 approved skills trainings that help develop students' capacities to meaningfully engage in the community (around one per year).
Ongoing reflection on community-based work through documenting activities in a journal-like reflective portfolio in which students respond to brief critical thinking questions when they log experiences.
A senior reflection retreat in which graduating Engaged Scholars gather to share what they've done, what they've learned, and goals for their future.
If these commitments are fulfilled, graduating students will be eligible to apply to receive the distinction of "Community Engaged Scholar," celebrated with a graduation reception & a graduation stole.
Click here for a one-page document summarizing program requirements.
You can view a pdf of orientation content here.
Contact Gillian Lasher, g_lasher@coloradocollege.edu, with questions.
---
Benefits of the Program
Benefits for the Students
Supporting opportunities for engagement experiences to contribute to, and be informed by, what students are learning in and outside of the classroom at CC. In doing so, the program helps community engagement develop into community-based learning experiences.
Challenging students to deepen their critical understanding of why and how they engage, and aspire to approach the community in increasingly thoughtful and deliberate ways.
Developing students' capacity to engage in their communities in meaningful ways.
Promoting career preparation through helping students integrate a diverse range of co-curricular experiences into one story, and developing students' ability to articulate their personal commitments, goals, and competencies.
Helping students connect the dots of many activities in which they are already involved, the program aims to build structure and coherence to students' co-curricular lives - maximizing student learning and development by building on students' existing commitments.
CES students looking to further develop their civic leadership skills and join a cohort of students in deeper learning and community building are encouraged to continue their community engagement journey in one of our 3-year,

 

cohort-based

 

programs: Bonner Fellowship or Community Engaged Leaders (CEL).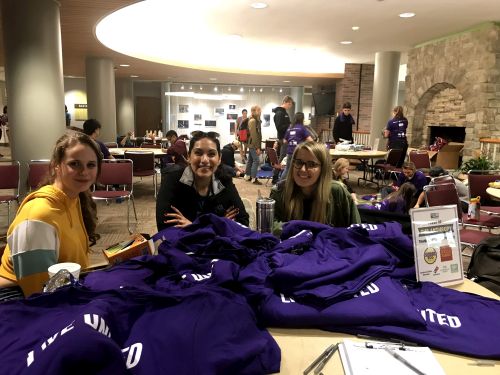 Benefits for the Community
Encouraging students to commit to sustained, ongoing engagement.
Challenging students to deepen their understanding of why and how they engage, and aspire to approach the community in increasingly thoughtful and deliberate ways.
Developing students' capacity to engage in their communities in meaningful ways.
Help direct student engagement to meet community-driven needs by providing opportunities to educate students on identified community needs.
Benefits for the College
Strengthening the culture of community engagement and engaged learning.
Complementing and building on the block plan by encouraging a continuous commitment to the community, but allowing for this commitment to take the form of sequential experiences - in which the form of community engagement students participate in may change from block to block.
Through encouraging students to engage with diverse communities, students develop skills to develop inclusive and equitable communities on and off campus.
Because this program works to provide a framework to existing campus programming, it promotes and supports the work of other offices, facilitating interoffice collaboration and building on a heavily programmed campus.
The Engagement Portfolio captures student experiences, providing data useful for institutional reporting on: trends in student engagement (including inequities and barriers to engagement), program evaluation, community partners, and other types of data that help us to improve access to and outcomes of engagement experiences.