Social Security Number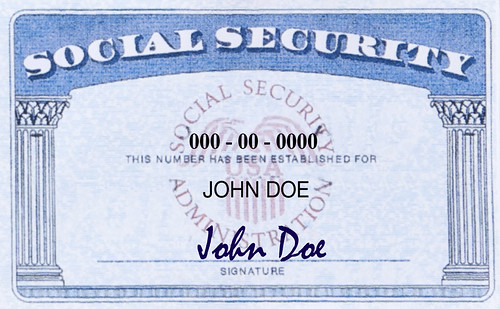 A Social Security Number (SSN) is a unique, 9-digit number used for taxpayer identification, income reporting, and record-keeping purposes. Once issued, the number is valid for a lifetime. You should keep it safe and provide only as needed to U.S. government agencies or credible financial institutions.
Who can apply?
F-1 and J-1 students who are authorized for employment can apply for an SSN. More specifically:
F-1 and J-1 students who are working on-campus at CC
F-1 students authorized for CPT (Curricular Practical Training), OPT (Optional Practical Training), work with an international organization, or economic need employment
J-1 students authorized for Academic Training
When to apply?
The application must be made before:
your job at CC starts or
your off-campus work authorization expires
You may not apply earlier than 30 days before your work start date. F-1 students applying for an SSN on Optional Practical Training can apply at the same time as your OPT application with USCIS using the Form I-765.
How to apply?
1. After you have received an offer to work on-campus, submit a request to your supervisor for an on-campus employment verification letter.
2. Bring the employment offer letter (from your supervisor) to ISSS for a Social Security Number eligibility verification letter.
3. Bring the following documents to the SSA (Social Security Administration) office:
Employment offer letter from your supervisor (on letterhead)
SSN eligibility verification letter (from ISSS)
Passport
F-1 students: Current Form I-20 / J-1 students: Current Form DS-2019
Current I-94 admission record (print at https://i94.cbp.dhs.gov)
4. When you arrive to the SS office, you will need to complete an SSN application form.
Note: For Question #5, you should mark "Legal Alien Allowed to Work"
5. Be prepared to spend 1-2 hours at the SS office as wait times vary.
6. Your SS card will be mailed to you within 1-2 weeks. Once you receive the card, please sign it and visit the Tax and Compliance Manager in the Spencer Center so that they can update your Social Security Number information in the campus payroll system and in your GLACIER (Nonresident Alien Tax Compliance System) record.
7. Protect your SS card and number from loss and identity theft. DO NOT carry your SS card with you. Keep it in a secure location and only take it with you when you must show the card: e.g., to obtain a new job, open a new bank account, or to obtain benefits from certain U.S. agencies. Use caution in giving out your Social Security number to others, particularly during phone, mail, email, and internet requests you did not initiate.
---
Frequently Asked Questions: Social Security Number (SSN)
Do I need a Social Security Number (SSN)?
If you are planning to work while you are a student at Colorado College, you must apply for a Social Security Number (SSN). Only those students who have been authorized to work, and who have a job offer, will be eligible for a number.
When can I get a Social Security Number?
You are only eligible to apply for a Social Security number after you have received a job offer.
I have a job offer, how do I apply for a Social Security Number?
For a full overview on how to apply for a SSN, please see the SSN Overview for International Students
Will I need a SSN for any other purpose?
Some banks will ask for your Social Security Number in order to open a bank account. If you explain that you are an international student, they usually are willing to accept your Colorado College student identification number instead. Also, if you wish to apply for a Colorado state driver's license, you will either need to have a Social Security Number, or provide proof that you are not eligible for one (see ISSS for more information).
Will I need to have a SSN before I start working?
You are not required to have a SSN before you start work. However, you will need to apply for one as soon as you have been offered a job.


How long does it take to receive my SSN?
You will receive a Social Security card with your number by mail. It normally takes between 1-2 weeks to receive this card.