About Us
Mission & Vision
The Center for Global Education & Field Study leverages Colorado College's unique Block Plan to create both belonging and opportunity for growth for our diverse Colorado College community through engagement with intercultural, international, and experiential learning.
We do this within our Global Education Program by…
Working in concert with faculty and external partners to curate a portfolio of block, summer and semester programs which align with Colorado College's tradition of liberal arts education and dedication to inclusive excellence.
Advising our diverse student body as they seek, select, and apply for off-campus opportunities which both challenge and advance their personal and academic goals.
Facilitating intercultural learning opportunities which engage our students and foster greater understanding through pre-departure orientations, re-entry activities, and international student co-programming on campus.
Partnering to facilitate and support processes of billing, aid, and academic credit related to off-campus study.
We do this within our Field Study Program by…
Evaluating and refining the pedagogical and logistical practices of both academic and co-curricular Field Study programming to lead to meaningful engagement and participation by all campus stakeholders.
Expanding access and involvement by supporting, coordinating and promoting the multiple off-campus and Baca Satellite Campus field experience opportunities made possible by the Block Plan.
Providing faculty development and training in the evolving pedagogies of experiential education
We do this within our International Student & Scholar Services Program by…
Supporting international students with practical, social, and cultural adjustment to life on campus, in Colorado, and within the United States.
Providing immigration advising and document processing to international students, exchange visitors, and faculty.
Maintaining legal compliance for the College and its international students and scholars through ongoing immigration reporting.
Building a more welcoming and inclusive campus by advocating for international students and scholars across the many distinct offices, departments and functions of Colorado College
We do this across all programs by…
Fostering a sense of belonging at Colorado College by emphasizing inclusivity and the removal of economic, social, cultural and experiential barriers within all programs, opportunities and initiatives sponsored or coordinated by our office.
Collaborating with campus offices, departments and stakeholders to facilitate through experiential learning a greater internationalization, global perspective and a spirit of anti-racism on our campus.
Broadening individual horizons for all students by creating opportunities for exchange and student mobility within and beyond Colorado College's campus.
Promoting a culture of inclusive excellence and best practices in health, safety, risk management, legal compliance and student support.
Our Staff
The Center for Global Education & Field Study's main phone number is (719) 389-6077, and our offices are located in the southwest corner of the 2nd floor of Armstrong Hall.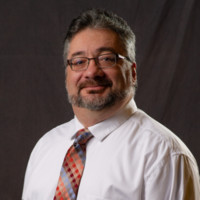 Allen Bertsche
Director of Global Education, Ph.D., Spanish
Armstrong Hall 214, (719) 227-8280, abertsche@coloradocollege.edu
Allen can help you with:
Policy and process development for all international programming
Risk management and international health & safety
Block Away development, planning and management (Faculty)
Block Away advising & SUMMIT enrollment (Students)
Block Away financial aid processes
Budgetary modeling for international programs
Pre-departure orientations for CC blocks off-campus
Dr. Allen Bertsche came to Colorado College as the Director of Global Education after serving in a similar capacity at Augustana College (Rock Island, IL). Prior to transitioning full-time to the field of Global Education, Dr. Bertsche was a faculty member in Augustana's Spanish Department for 14 years, with a specialization in Modern Spain. There he served as the faculty leader and instructor on numerous study away programs in Spain and Latin America. Originally from Long Island, NY, Dr. Bertsche received his B.A. from Indiana University, with a year spent at the Universidad Complutense in Madrid, before receiving both his M.A. and Ph.D. from the University of Wisconsin. He has worked, lived or traveled in over 35 countries. When not working he enjoys a wide range of interests, including global cuisine, film, theatre (as a spectator only), fantasy football, and many "geeky" hobbies such as trivia nights, comic books and science fiction. He and his wife, Laurie, have two furry "children", a golden retriever and a Newfoundland.
---
Drew Cavin
Director of Field Study, Ph.D., Recreation, Park and Tourism Science
Armstrong Hall 215, (719) 389-7613, dcavin@coloradocollege.edu
Drew can help you with:

Administration and risk management for domestic field trips and domestic block-away classes
Program evaluation for field study
Management of Baca Campus
Faculty development for field study pedagogies
Dr. Drew Cavin hails from Texas and holds a Ph.D. from Texas A&M University. Drew brings a passion for student development, both academic and personal, to the job of Director of Field Study. His background is in Leisure Studies and Outdoor Education, and he conducted research on diversity and outdoor recreation activities and careers. He has experience leading extensive field trips as a faculty member at Middle Tennessee State University and Young Harris College.
---
Heather Powell Browne
Assistant Director of Global Education, M.A., Intercultural Relations
Armstrong Hall 216, (719) 389-6918, hpb@coloradocollege.edu
Heather can help you with:

All semester and year-long off-campus study advising & questions
Non-CC Summer abroad program petitions
Intercultural preparation for students going abroad
Winter Starts studying abroad before coming to CC
Heather Powell Browne is the Assistant Director of Global Education and has worked at Colorado College since July of 2008. She is originally from California, and studied communication and art history as an undergraduate at Santa Clara University, with a study abroad semester in the Syracuse University program in Florence. She has a Master's degree in Intercultural Relations from the University of the Pacific in conjunction with the Intercultural Communication Institute, and her capstone work focused on digital storytelling as a method of intercultural learning and reflection. She has presented on enhancing first-generation student access to study abroad, supporting the heritage-seeking study abroad student, and is interested in exploring how student-parents can access and participate in study abroad opportunities.
---
Marlene Arnold
Assistant Director of International Student and Scholar Services, M.A., International Education
Armstrong Hall 217, (719) 389-6281, marnold@coloradocollege.edu
Marlene can help you with:
Immigration advising for students with an F-1 or J-1 visa
Support with cultural adjustment
The Global Scholars Program
Immigration liaison for international tenure-track faculty
Advisor for MOSAIC
Marlene Arnold is the Assistant Director of International Student and Scholar Services. Marlene received her B.A. in French from Wake Forest University and her M.A. in International Education from the School for International Training. Marlene has been working in international student and scholar advising and programming since 2002. She has experience working in a variety of universities - Duke University, The Ohio State University, Franklin University, and the University of Denver. Marlene enjoys meeting international students and scholars from around the world and supporting them as they navigate the U.S. immigration system and adjust to life in the U.S. Outside of work, Marlene likes spending time with her family and keeps busy with her son's activities.
---
Donna Beziou
International Student and Scholar Specialist, M.A., Organizational Management
Armstrong Hall 218, (719) 227-8282, dbeziou@coloradocollege.edu
Donna can help you with:
Immigration advising for students with an F-1 or J-1 visa
Immigration advising for visiting international faculty (Year-long/Block/Occasional visitors)
Campus liaison for Exchange students and Cultural Program Coordinators
International Student Orientation
Support with cultural adjustment
Donna Beziou is the International Student and Scholar Specialist advising J-1 Exchange Visitors and F-1 students and has worked at Colorado College since April of 2008. Donna received her B.A. in International Relations/Asian Studies from the University of Colorado in Boulder, Colorado.  Her international experience includes a year spent at Tunghai University in Taizhong, Taiwan as well as extensive travel throughout mainland China to study Mandarin Chinese.  After receiving her M.A. in Organizational Management from the University of Phoenix, she knew that she wanted to continue her passion for working in International Education. Outside of work, Donna enjoys watching movies, having good coffee, practicing her Mandarin Chinese, and traveling with her husband (a former J-1 scholar) and three kids.
---
Kellee Fletcher
Off-Campus Programs Coordinator, M.S., International Education Management
Armstrong Hall 213B, (719) 227-8284, kfletcher@coloradocollege.edu
Kellee works with both the Field Study and Education Abroad teams within the Center.  She can assist with:    
Student advising and support related to Off-Campus Block programs
Faculty Development of Off-Campus Blocks
Scheduling and Registration of Field Trips
Questions related to Block Away Financial Aid, Registration, and Withdrawals
Kellee Fletcher is the Off-Campus Programs Coordinator at Colorado College. She joined the Center for Global Education & Field Study team in December of 2021 after receiving a master's degree from the Middlebury Institute of International Studies in Monterey, California. She holds a Bachelor of Arts degree in Russian and Interdisciplinary Studies from Beloit College in Beloit, Wisconsin. Originally from Loveland, Colorado, her international experience encompasses both academic and professional pursuits in Russia. She spent a year at Kuban State University in Krasnodar and worked as a Russian-English interpreter in social work, tourism, and the private industry. She brings a passion for cross-cultural engagement and is interested in fostering student development and growth. In addition to practicing meditation and prayer daily, her hobbies include journaling, hiking, and exploring the world via travel and books.