Board of Trustees
November 2013 Trustee Update
The trustees had a very productive fall meeting. The board approved the following:
Emeritus status for several retired faculty members. Congratulations!

Donna Arnink– Professor Emerita, Drama and Dance
Margaret Duncombe – Professor Emerita, Sociology
Ronald Hathaway – Professor Emeritus, Biology
Bruce Kola – Lecturer Emeritus, Sport Science
Libby Rittenberg – Professor Emerita, Economics and Business
Adrienne Seward – Professor Emerita, English
Yun Yu Wang – Professor Emerita, Theatre and Dance
William Weida – Professor Emeritus, Economics and Business

A naming policy that will help guide the college in the naming of campus spaces and programs.
The external audit was approved. Because of the good work of many staff and faculty, there were no major findings.
In addition, the trustees worked on their Strategic Project Teams (SPTs). This year's SPTs are: (1) campaign planning, (2) library planning, (3) campus master plan/master communications plan, and (4) environmental stewardship and innovation. These teams are closely tied to the implementation of the strategic plan and the work of our campus-based action and knowledge-development teams.
Finally, the trustees recognized the contributions of four individuals who are transitioning from voting charter trustees to life trustees. These individuals — Bill Hybl, Mike Lampton, Doug Norberg, and Sue Woolsey — have generously shared their time, talents, and treasure with CC.
Eben S. Moulton '68, Chair
Cambridge, MA
Philip A. Swan '84, Vice-Chair
Pasadena, CA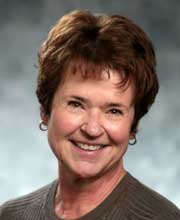 Susan S. Burghart '77, Secretary
Colorado Springs, CO
Board Members:
Allon, Margaret S. '81: Denver, CO
Baer, Neal A. '78: Los Angeles, CA
Begay, Joel '14: Albuquerque, NM
Campbell, William J. '67: Englewood, CO
Carroll, Heather L. '89: Colorado Springs, CO
Chalik, John P. '67: Piedmont, CA
Cheney, Lynne V. '63: Washington, DC
Cobian, Angela '11: Denver, CO
Cooper, Daniel J. '66: Buena Vista, CO
Harris, Alan W. '77: Dallas, TX
Lampton, David M.: Washington, DC
Louis, Amy S. '84: Hinsdale, IL
Manning, Robert '69: Denver, CO
Martinez, Manuel L. '74: Denver, CO
Pope, Karen R. '70: Austin, TX
Press, Adam F. '84: Los Angeles, CA
Rawlings, Jane L. '70: Pueblo, CO
Ross, Robert J.: Oklahoma City, OK
Schluter, Christine '65: Sanibel, FL
Selig, Robert '61: Woodside, CA
Skilling, David van Diest '55: Palm Desert, CA
Slade, Michael B. '79: Seattle, WA
Stenovec, Andy '85: Orinda, CA
Thomson, Brian K. '85: Denver, CO
Tiefenthaler, Jill: Colorado Springs, CO
Tutt Jr., Thayer R.: Colorado Springs, CO
Wilbur, Colburn: Los Altos, CA
Williamson, Brian E. '96: San Francisco, CA
Wold, John P. '75: Denver, CO
Woodrow, Nancy '68: Scottsdale, AZ
Updated July 17, 2013
PROWL Site - For Trustees Only