Board of Trustees
June 2017 Trustee Update
The Board of Trustees met last week for their annual summer retreat. It was a productive and exciting meeting. I was pleased to welcome new trustees Sam Bronfman P '11, '19, Carolyn Cullen '91, P '20, 21, Jesse Horn '07, Jenny Love Meyer '88 and Ben Kieklak '18 to the Board. We kicked off the retreat with the annual "CC Legends" dinner, which honors retired and long-serving CC faculty and administrators.
During the retreat, the trustees began a yearlong study of admission and financial aid. In addition, they celebrated the exciting news that the Joint Board Oversight Committee for the Fine Arts Center approved the strategic plan for the FAC. They reviewed the plan and an update on the July 1, 2017 transition.
The trustees also heard an update on our progress on the comprehensive campaign. As part of the report, they previewed a campaign video and discussed the many activities planned for the campaign launch, scheduled for October 6-15, 2017.
The highlight of the retreat was a tour of the East Campus residential village and Tutt Library. After many years of planning and preparation, they enjoyed seeing these dream projects come to fruition.
Several trustees arrived early to participate in Strategic Planning Teams (SPTs) on athletics and innovation, and when the full Board gathered, they heard reports from those SPTs. There is good progress in these areas, and I look forward to sharing more news on these initiatives in the fall.
During their Friday business meeting, the board approved several items:
An update to the Faculty Handbook on split position hiring, spousal hiring, and position descriptions for adjuncts and lecturers;
Five candidates for promotion to Full Professor: Lori Driscoll in Psychology, Henry Fricke in Geology, Dan Johnson in Economics, Eric Perramond in Southwest Studies and Environmental Science, and Andrew Price-Smith in Political Science;
Updates to the Title IX policy; and
A campaign goal, which will be shared this fall.
In addition to welcoming new trustees, we also recognized and thanked outgoing trustees Mayss Al Alami '17, Bob Manning '69, Chris Schluter Moon '65 and Nancy Woodrow '68 P '11, whose terms ended with this meeting.
Our trustees continue to be pleased with our progress. They are convinced that the renovation of Tutt Library, construction of new student housing, campaign progress, and alliance with the Fine Arts Center make this an historic time at Colorado College.
The next meeting of the full Board is November 2-4, 2017.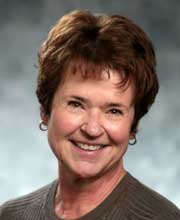 Susan S. Burghart '77, Chair
Colorado Springs, CO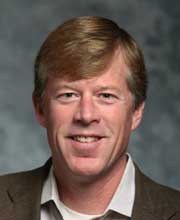 Jeff Keller '91, Vice-Chair
Burlington, WI
Marc D. St John '80, Secretary
Chobham, Surrey, England
Board Members:
Allon, Margaret S. '81: Denver, CO
Baer, Neal A. '78: Los Angeles, CA
Bronfman, Sam P'11, '19: Edwards, CO
Carroll, Heather L. '89: Colorado Springs, CO
Chalik III, John P. '67: Piedmont, CA
Cheney, Lynne V. '63, P'88, '91: Washington, DC
Cullen, Carolyn '91, P'20, '21: Berwyn, PA
DeHerrera, Jerome A. '97: Denver, CO
Haygood, Ryan P. '97: Newark, NJ
Horn, Jesse '07: Washington, DC
Kieklak, Ben '18: Colorado Springs, CO
Louis, Amy Shackelford '84: Hinsdale, IL
Mangat, Kishen'96: Boulder, CO
Martinez, Manuel L. '74: Denver, CO
Mellum, Eric '90: Minneapolis, MN
Meyer, Jenny Love '88: Nichols Hills, OK
Moulton, Eben S. '68: Cambridge, MA
Pohle, Liza Malott '85: New Canaan, CT
Press, Adam F. '84: Los Angeles, CA
Rosendo, Antonio F. '02: Colorado Springs, CO
Ross, Robert J.: Oklahoma City, OK
Selig Jr., Robert W.' 61: Woodside, CA
Slade, Michael B. '79: Seattle, WA
Stenovec, P. Andrew '85: Orinda, CA
Swan, Philip A. '84: Pasadena, CA
Thomson, Brian K. '85: Denver, CO
Tiefenthaler, Jill M. P'21: Colorado Springs, CO
Troubh, John B. '79: New York, NY
Tutt Jr., R. Thayer P'14: Colorado Springs, CO
Wold, Jack P. '75, P'06, '10: Denver, CO
Wolday, Martha '14: Los Angeles, CA
Life Trustees
Campbell, William J. '67, P'02: Denver, CO
Cooper, Daniel J. '66: Buena Vista, CO
Hybl, William J. '64, P'91: Colorado Springs, CO
Lampton, David M. P'00: Washington, DC
Norberg, Douglas E. '62, P'88, '91: Seattle, WA
Price, Harold C. P'75, '76, '87 Scottsdale, AZ
Rawlings, Jane L. '70: Pueblo, CO
Skilling, David van Diest '55, P'79, '82, GP'19: Palm Desert, CA
Wilbur, Colburn S.: Los Altos, CA
Woolsey, Suzanne H. P'97, '98, '99: Harwood, MD
Honorary Trustee
Salazar, Kenneth L. '77: Denver, CO
Emeritus Trustees
Duncan, Susan Schlessman '52, P'76: Lakewood, CO
Schlosser, Nancy B. '49: Santa Barbara, CA
Ward, William R. '64: Castle Rock, CO
Committee Agendas
Strategic Project Team Agendas
Roles & Responsibilities
Minutes
Previous Updates