Board of Trustees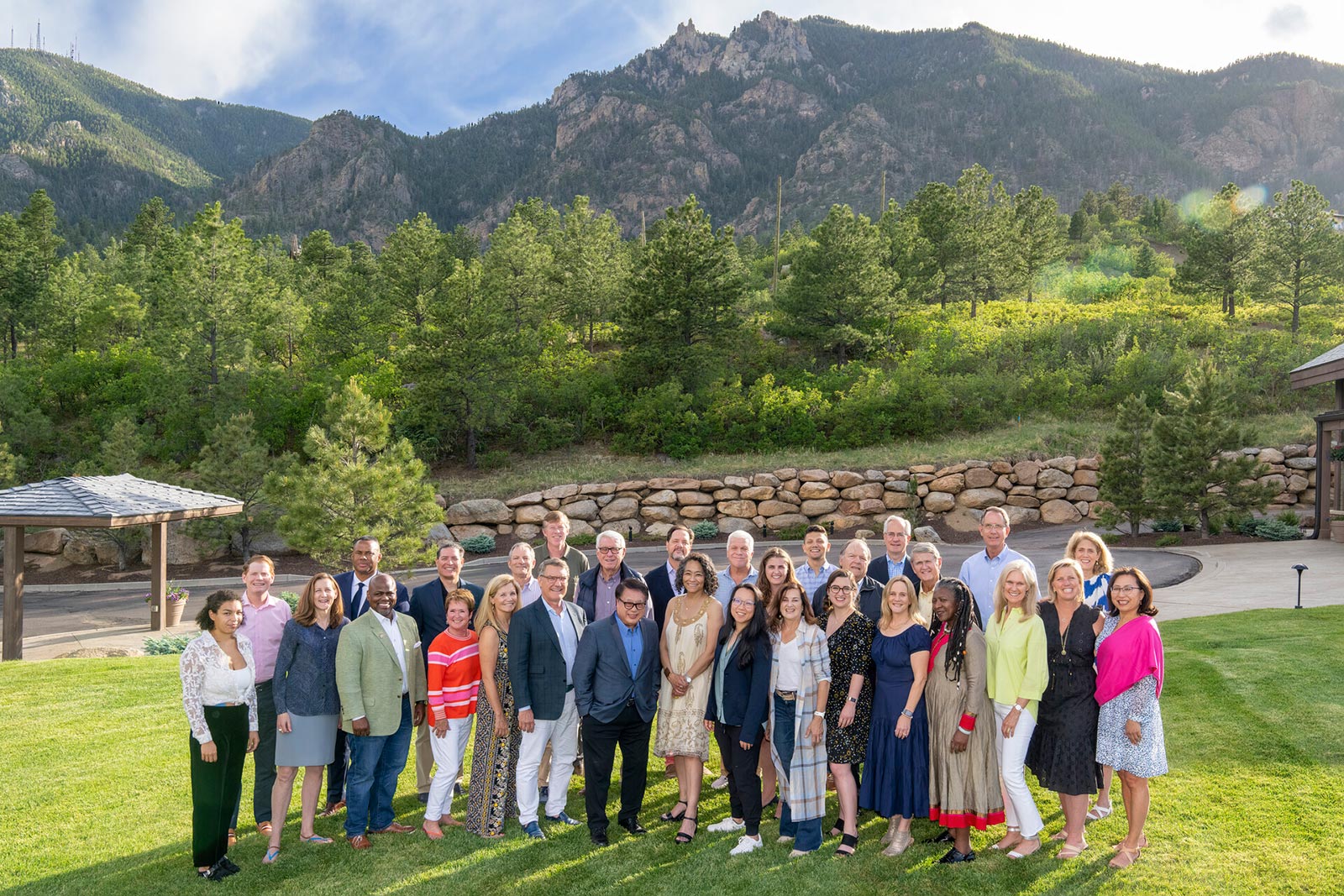 Group photo of the Board of Trustees on Thursday, 6/9/22 during the Board of Trustees retreat at Broadmoor Mountain Clubhouse. Photo by Lonnie Timmons III / Colorado College.
---
Board Update
Nov. 29, 2022
Dear CC Community,
The CC Board of Trustees gathered on campus for our annual fall meeting on Nov. 3-5.
A central issue of concern, brought to us by students, faculty, staff, and college leadership, was mental health. Students came to us to be heard and to urge action to help create a more thriving learning, living, and working environment at CC. Members of the board also shared time with students to hear about their experiences and ideas.
We met virtually with mental health experts from Children's Hospital Colorado, who framed the mental health crisis for us nationally, in Colorado, and here on our own campus. This is not something we can "fix" without long-term strategy and work, but I am optimistic. The CC community is one of compassion and innovation. We are committed to the mental health and wellbeing of our people, and already many changes are being implemented. Much more is to come.
Additional highlights of our meeting included a tour of Barnes and Olin halls and Tutt Science Center, to help our board members think about a future building that would help us innovate in science; a presentation from the ADEI team on the LACRELA Student Racial Climate Survey; and an update from Professor Susan Ashley on Project 2024.
The Keller Family Venture Grants student presentations were exciting, wide-ranging, and inspiring. Every year many of our board members remark that this taste of students' self-driven research projects is their favorite CC event. Now that most of the world is no longer restricted due to the pandemic, I hope many more students will pursue their own discoveries and research through the program. 
If you missed the virtual town hall discussion, you can see it here.
Thanks to everyone who enriched our experience and understanding of key priorities during this meeting. I look forward to our next meeting on campus in February.
Sincerely,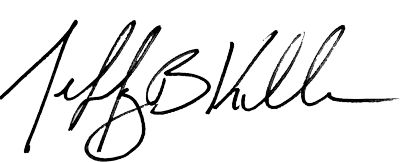 Jeff Keller '91, P'23
CC Board of Trustees Chair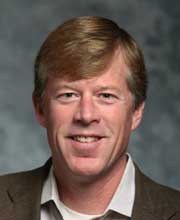 Jeff Keller '91, P'23, Chair
Burlington, WI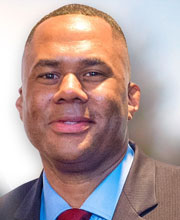 Ryan Haygood '97, Vice-Chair
Newark, NJ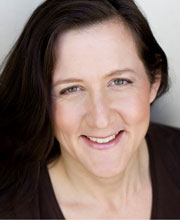 Heather Carroll '89, Secretary
Colorado Springs, CO
Board Members
Allon, Margaret S. '81: Denver, CO
Blas-Taijeron, Vicente '24: Colorado Springs, CO
Bronfman, Sam P'10, P'19: Edwards, CO
Burghart, Susan S. '77: Colorado Springs, CO
Chen, Lilly '19: Philadelphia, PA
Cullen, Carolyn '91, P'20, P'22: Sun Valley, ID
DeHerrera, Jerome A. '97: Westminster, CO
Duran, Eric '91, DHL'15: Denver, CO
Ekotto, Frieda '86, DLitt'18: Ann Arbor, MI
Ellis, Josiah (Joe) '80: Greenwood Village, CO
Franke, Jane '84, P'17: Jamestown, RI
Hastings, Lisa R. '91, P'23: Boston, MA
Hausmann, Jena '93: Westminster, CO
Louis, Amy Shackelford '84: Burr Ridge, IL
Lumumba, Tafari N. '05: Dallas, TX
Martinez, Manuel L. '74: Denver, CO
Park, So Yong '87: Los Altos, CA
Pohle, Liza Malott '85: New Canaan, CT
Richardson, L. Song: Colorado Springs, CO
Ross, Robert J.: Oklahoma City, OK
Samuel, Kyle '92: National Harbor, MD
Slade, Michael B. '79: Seattle, WA
Stenovec, P. Andrew '85: Orinda, CA
Thomson, Brian K. '85: Denver, CO
Troubh, John B. '79: New York, NY
Tutt Jr., R. Thayer P'15: Colorado Springs, CO
Twine, France Winddance DHL'19: Santa Barbara, CA
Watel, Lauren '07: Denver, CO
White, Justin "Chester" '15: Washington, DC
Woo, Alan '71, DHL'17: Santa Ana, CA
Life Trustees
Baer, Neal A. '78: New York, NY
Campbell, William J. '67, P'02: Arvada, CO
Chalik, John P. '67: Oakland, CA
Cooper, Daniel J. '66, P'96: Colorado Springs, CO
Hybl, William J. '64, P'91: Colorado Springs, CO
Lampton, David M. P'00: Washington, DC
Manning Jr., Robert L. '69: Denver, CO
Norberg, Douglas E. '62, P'88, '91, G'21: Seattle, WA
Press, Adam F. '84: Los Angeles, CA
Selig, Robert (Bob) W., '61: Woodside, CA
Wilbur, Colburn S.: Los Altos, CA
Williamson, Brian E. '96: San Francisco, CA
Wold, Jack P. '75, P'06, P'10: Denver, CO
Woolsey, Suzanne H. P'97, P'98, P'99: New York, NY
Honorary Trustees
Cheney, Lynne V. '63, P'88, P'91, G'16, G'20: Washington, DC
DeGette, Diana '79, P'16: Denver, CO
Salazar, Kenneth L. '77: Denver, CO
Emeritus Trustees
Schlosser, Nancy B. '49, G'10: Santa Barbara, CA
Ward, William R. '64: Lone Tree, CO