Board of Trustees
February 2021 Trustee Update
Dear Campus Community
Last week, the Board of Trustees held its regular February meeting virtually. Among their decisions and activities:  
Trustees received reports from Dean of the Faculty Claire Oberon Garcia; Associate Professor Dennis McEnnerney, chair of the Faculty Executive Committee; and 
Sakina Bhatti '22,
 president of the CCSGA. An update was provided on the progress of the Ed Robson Arena construction. 
The board also took the following actions:
Tenure and promotion was granted to nine faculty members: 

Richard Buxton (Classics)
Lynne Gratz (Environmental Studies)
Olivia Hatton (Molecular Biology)
Jessica Hoel (Economics and Business)
Scott Ingram (Anthropology)
Jean Lee (Environmental Studies)
Katrina Miller-Stevens (Economics and Business)
Christina Rader (Economics and Business)
Tina Valtierra (Education)
 

Emeriti status was approved for seven faculty members who will retire at the end of the 2020-21 academic year:

Barry Sarchett (English)
Tom Lindblade (Theatre and Dance)
Marlow Anderson (Mathematics and Computer Science)
Stephanie DiCenzo (Physics)
Mario Montaño (Anthropology) 
Marc Snyder (Organismal Biology and Ecology)
Ralph Garcia-Bertrand (Molecular Biology) 
Congratulations to all of these dedicated professors. We thank them for the wonderful  impact they have in the lives and education of generations of students and alumni, and for the commitment they show every day to CC.
The board approved new charter trustees: 

Justin "Chester" White '15

 will join the board this summer; and 

Tony Rosendo '02, who served as an alumni trustee in the past, will join as a charter member in 2022.  
Tutt Library's east entrance and third-floor study lounge will be named after former President Jill Tiefenthaler in honor of her service to the college. 
Candidates for honorary degrees to be awarded at Commencement and Opening Convocation were approved. 

The board approved candidates to participate in the student trustee election conducted by the CCSGA.

The Buildings, Grounds, and Infrastructure Committee agreed to update cost estimates for a new science building. The update will include, at a minimum, the identification of the academic departments that will occupy the building and a recommendation on whether individual research laboratories should be constructed separately from shared teaching laboratories. 
The Audit Committee approved changes to the code of ethics to specifically incorporate the Colorado Springs Fine Arts Center at Colorado College into the code. 
The board's next meeting is its annual retreat, June 9-11, 2021.
Sincerely,
Susie Burghart '77
Chair, Board of Trustees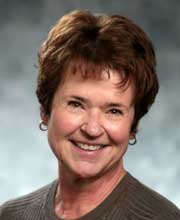 Susan S. Burghart '77, Chair
Colorado Springs, CO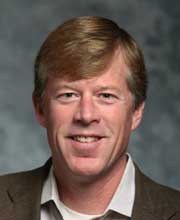 Jeff Keller '91, P'22, Vice-Chair
Burlington, WI
Jerome A. DeHerrera '97,
Secretary
Westminster, CO
Board Members:
Allon, Margaret S. '81: Denver, CO
Bengston, Onyx '18: Pittsburgh, PA
Bronfman, Sam P'10, P'19: Edwards, CO
Carroll, Heather '89: Colorado Springs, CO
Cullen, Carolyn '91, P'20, P'22: Sun Valley, ID
Duran, Eric '91, DHL'15: Denver, CO
Edmonds, Mike: Colorado Springs, CO
Ekotto, Frieda '86, DLitt'18: Ann Arbor, MI
Ellis, Josiah (Joe) '80: Greenwood Village, CO
Franke, Jane '84, P'17: Jamestown, RI
Hastings, Lisa R. '91, P'23: Boston, MA
Haygood, Ryan P. '97: Newark, NJ
Horn, Jesse '07: Baltimore, MD
Louis, Amy Shackelford '84: Burr Ridge, IL
Lumumba, Tafari N. '05: Dallas, TX
Mangat, Kishen '96: Boulder, CO
Martinez, Manuel L. '74: Denver, CO
Moore, Robert G. P'13: Lone Tree, CO
Moulton, Eben S. '68: Cambridge, MA
Park, So Yong '87: Los Altos, CA
Pham, Natalie '99: Ho Chi Mihn City, Vietnam
Pohle, Liza Malott '85: New Canaan, CT
Ross, Robert J.: Oklahoma City, OK
Samuel, Kyle '92: National Harbor, MD
Slade, Michael B. '79: Seattle, WA
Stenovec, P. Andrew '85: Orinda, CA
Swan, Philip A. '84: Pasadena, CA
Thomson, Brian K. '85: Denver, CO
Troubh, John B. '79: New York, NY
Tutt Jr., R. Thayer P'15: Colorado Springs, CO
Twine, France Winddance DHL'19: Santa Barbara, CA
Watel, Lauren '07: Denver, CO
Williams, Elliott '21: Colorado Springs, CO
Woo, Alan '71, DHL'17: Santa Ana, CA
Life Trustees
Baer, Neal A. '78: New York, NY
Campbell, William J. '67, P'02: Arvada, CO
Chalik, John P. '67: Oakland, CA
Cooper, Daniel J. '66, P'96: Colorado Springs, CO
Hybl, William J. '64, P'91: Colorado Springs, CO
Lampton, David M. P'00: Washington, DC
Manning Jr., Robert L. '69: Denver, CO
Norberg, Douglas E. '62, P'88, '91, G'21: Seattle, WA
Press, Adam F. '84: Los Angeles, CA
Rawlings, Jane L. '70: Pueblo, CO
Selig, Robert (Bob) W., '61: Woodside, CA
Skilling, David van Diest '55, P'79, P'82, G'19: Saratoga, WY
Wilbur, Colburn S.: Los Altos, CA
Williamson, Brian E. '96: San Francisco, CA
Wold, Jack P. '75, P'06, P'10: Denver, CO
Woodrow, Nancy C. '68, P'11: Scottsdale, AZ
Woolsey, Suzanne H. P'97, P'98, P'99: New York, NY
Honorary Trustees
Cheney, Lynne V. '63, P'88, P'91, G'16, G'20: Washington, DC
DeGette, Diana '79, P'16: Denver, CO
Salazar, Kenneth L. '77: Denver, CO
Emeritus Trustees
Schlosser, Nancy B. '49, G'10: Santa Barbara, CA
Ward, William R. '64: Lone Tree, CO