Board of Trustees
June 2018 Trustee Update
Dear Campus Community,
The Board of Trustees met last week for its annual summer retreat. It was a productive and exciting meeting. I was pleased to welcome new trustees Joe Ellis '80,Tafari Lumumba '05, Natalie Pham '99, Eyner Roman-Lopez '19, and Jarod Rutledge '17to the board. More information on our new trustees can be found on CC's website.

We kicked off the retreat with the annual "Legends of Colorado College" dinner, which honors retired and long-serving CC faculty and administrators.

During the retreat, the trustees participated in an inclusion and anti-bias workshop led by Dr. Devona Williams. Dr. Williams also conducted workshops last week with the staffs of Student Life, Campus Safety, Admission, and Financial Aid.

I gave a presentation on "Trends in Higher Education" to the trustees that focused on demographic and other trends that will affect Colorado College in the coming years. The trustees discussed the implications of these trends and decided to form strategic project teams to consider how CC can best prepare for the future.

VP for Enrollment Management Mark Hatch summarized the board's year-long series of admission and financial aid workshops and presented a five-year enrollment management plan. The board also heard an update on the campaign from VP for Advancement Sean Pieri.

During the Friday business meeting, the board heard updates from the Athletics, Innovation, and Transition SPTs and approved three items:
An update to the Faculty Handbook to recognize the role of the provost and clarify personnel review policies;
Four candidates for promotion to full professor: Tamara Bentley in Art, Genevieve Love in English, Gail Murphy-Geiss in Sociology, and Rebecca Tucker in Art;
Amendments to the board bylaws to clarify the terms of service of alumni trustees and to recognize the role of the provost.
In addition to welcoming new trustees, we also recognized and thanked outgoing trustees Heather Carroll '89, John Chalik '67, Ben Kieklak '18, Bob Selig '61,and Martha Wolday '14, whose terms ended with this meeting.

The next meeting of the full board is November 1-3, 2018. Please let me know if you have any questions.

Best Regards,


President Jill Tiefenthaler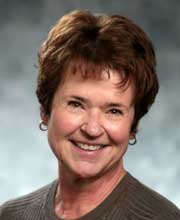 Susan S. Burghart '77, Chair
Colorado Springs, CO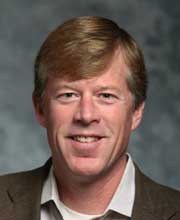 Jeff Keller '91, Vice-Chair
Burlington, WI
Marc D. St John '80, Secretary
Chobham, Surrey, England
Board Members:
Allon, Margaret S. '81: Denver, CO
Baer, Neal A. '78: Los Angeles, CA
Bronfman, Sam P'11, '19: Edwards, CO
Cheney, Lynne V. '63, P'88, '91: Washington, DC
Cullen, Carolyn '91, P'20, '21: Berwyn, PA
DeHerrera, Jerome A. '97: Denver, CO
Ellis, Josiah (Joe) '80: Denver, CO
Haygood, Ryan P. '97: Newark, NJ
Horn, Jesse '07: Baltimore, MD
Louis, Amy Shackelford '84: Hinsdale, IL
Lumumba, Tafari N. '05: Denver, CO
Mangat, Kishen'96: Boulder, CO
Martinez, Manuel L. '74: Denver, CO
Mellum, Eric '90: Minneapolis, MN
Moulton, Eben S. '68: Cambridge, MA
Pham, Natalie '99: Ho Chi Mihn City, Vietnam
Pohle, Liza Malott '85: New Canaan, CT
Press, Adam F. '84: Los Angeles, CA
Roman-Lopez, Eyner '19: Colorado Springs, CO
Rosendo, Antonio F. '02: Colorado Springs, CO
Ross, Robert J.: Oklahoma City, OK
Rutledge, Jarod '17: Stanford, CA
Slade, Michael B. '79: Seattle, WA
Stenovec, P. Andrew '85: Orinda, CA
Swan, Philip A. '84: Pasadena, CA
Thomson, Brian K. '85: Denver, CO
Tiefenthaler, Jill M. P'21: Colorado Springs, CO
Troubh, John B. '79: New York, NY
Tutt Jr., R. Thayer P'15: Colorado Springs, CO
Wold, Jack P. '75, P'06, '10: Denver, CO
Life Trustees
Campbell, William J. '67, P'02: Denver, CO
Cooper, Daniel J. '66: Buena Vista, CO
Hybl, William J. '64, P'91: Colorado Springs, CO
Lampton, David M. P'00: Washington, DC
Manning Jr., Robert L. '69: Denver, CO
Norberg, Douglas E. '62, P'88, '91: Seattle, WA
Price, Harold C. P'75, '76, '87 Scottsdale, AZ
Rawlings, Jane L. '70: Pueblo, CO
Skilling, David van Diest '55, P'79, '82, GP'19: Palm Desert, CA
Wilbur, Colburn S.: Los Altos, CA
Woodrow, Nancy C. '68: Scottsdale, AZ
Woolsey, Suzanne H. P'97, '98, '99: New York, NY
Honorary Trustee
Salazar, Kenneth L. '77: Denver, CO
Emeritus Trustees
Duncan, Susan Schlessman '52, P'76: Lakewood, CO
Schlosser, Nancy B. '49: Santa Barbara, CA
Ward, William R. '64: Lone Tree, CO
Statements
Committee Agendas
Strategic Project Team Agendas
Roles & Responsibilities
Minutes
Previous Updates