Board of Trustees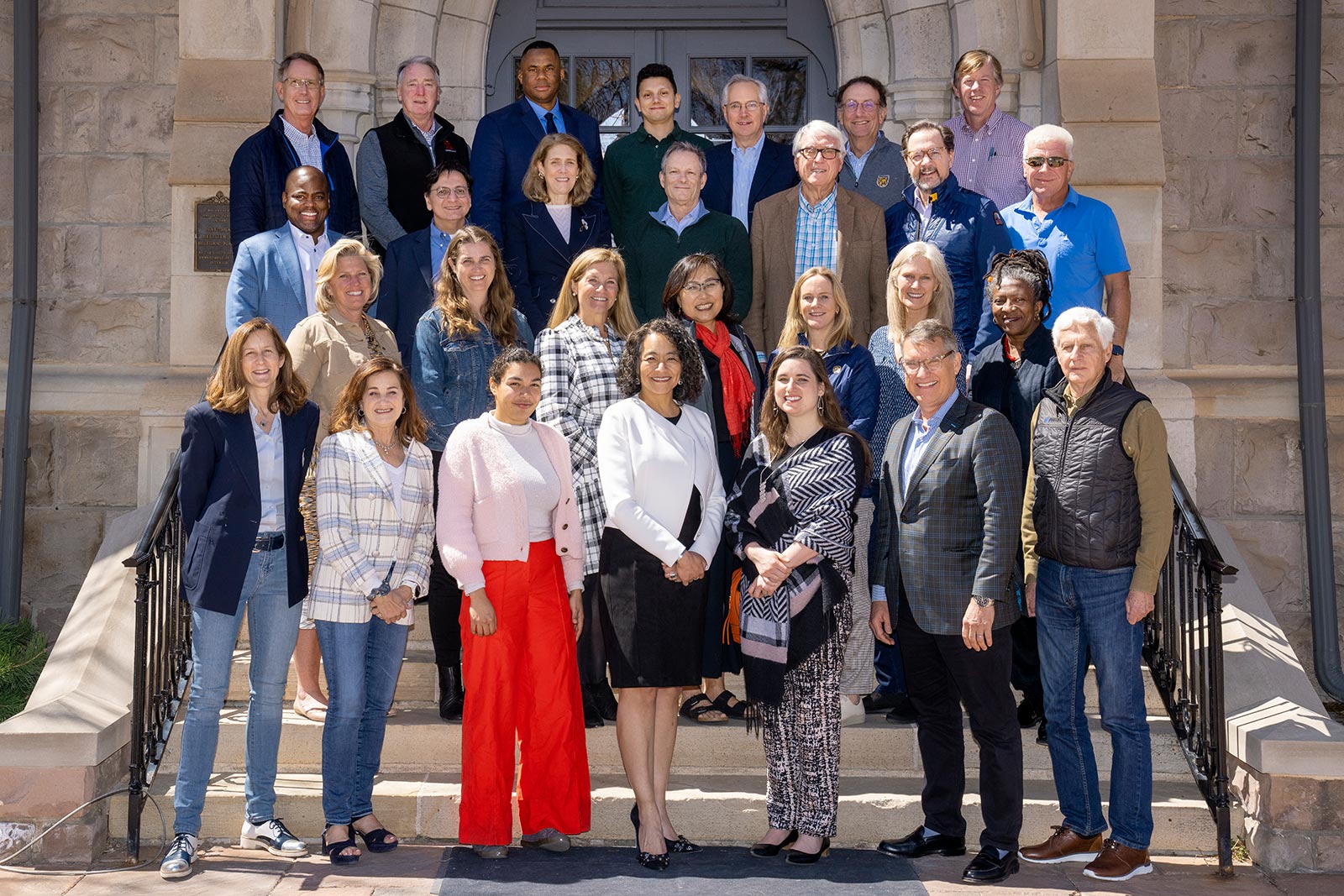 Members of the CC Board of Trustees gather outside Cutler Hall during their April 2022 meeting. Photo by Lonnie Timmons III
---
April 15, 2022
Dear CC Community,
Our board members visited campus for three beautiful days during our spring meeting April 7-9. It was great to experience CC at the same time as the second Admitted Student Open House and see the enthusiasm of future students and their families.
On April 11 we held our second virtual town hall for the campus community to share more about the board and its efforts. Board Secretary Heather Carroll joined me in a discussion with President L. Song Richardson. We hope these virtual updates are informative, and that you'll plan to attend and ask questions at future virtual town halls.
During our campus visits we always try to have time with students. The board took in "Reframing Birds of America: Conversations on Audubon" at the Fine Arts Center. The students in Professor Rebecca Tucker's Museum Studies Practicum class shared about the exhibit they curated, questioning traditional practices and power structures. It is a fine example of the depth of learning and exploration at CC, and the real-world experience that our students gain. We also enjoyed conversations over lunch with student leaders from the CC Student Government Association.
We celebrated the successful conclusion of the Building on Originality campaign, which raised $478 million – the largest amount in CC's history, and a very significant achievement among liberal arts colleges nationwide. Among the key achievements of the campaign: Increasing access to students by funding more scholarships; the expansion and renovation of Tutt Library to be the largest carbon net-zero academic library in the country; the completion of Ed Robson Arena; and the tremendous gift of the Fine Arts Center to the college, enabling both the college and the community to benefit for years to come.
The board discussed strategic priorities and transformative change, how to fix a financial model that is challenged while increasing access, and how to leverage our many strengths. The Block Plan, our physical location, the antiracism commitment, sustainability, our commitment to the arts, creativity and innovation, athletics, science, and more are elements we can build on.
If you missed the virtual town hall discussion, you can see it here.
We are grateful to the many staff, faculty, and students whose commitment and dedication to Colorado College make it a truly distinctive and life-changing place of learning.
Sincerely,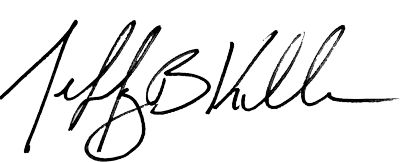 Jeff Keller '91, P'23
CC Board of Trustees Chair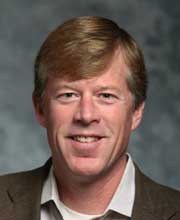 Jeff Keller '91, P'23, Chair
Burlington, WI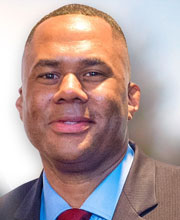 Ryan Haygood '97, Vice-Chair
Newark, NJ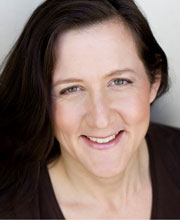 Heather Carroll '89, Secretary
Colorado Springs, CO
Board Members:
Allon, Margaret S. '81: Denver, CO
Bengston, Onyx '18: Pittsburgh, PA
Bowditch, Edward '86: Denver, CO
Bronfman, Sam P'10, P'19: Edwards, CO
Burghart, Susan S. '77: Colorado Springs, CO
Cullen, Carolyn '91, P'20, P'22: Sun Valley, ID
DeHerrera, Jerome A. '97: Westminster, CO
Duran, Eric '91, DHL'15: Denver, CO
Ekotto, Frieda '86, DLitt'18: Ann Arbor, MI
Ellis, Josiah (Joe) '80: Greenwood Village, CO
Franke, Jane '84, P'17: Jamestown, RI
Hastings, Lisa R. '91, P'23: Boston, MA
Jadotte, Gaby '22: Colorado Springs, CO
Louis, Amy Shackelford '84: Burr Ridge, IL
Lumumba, Tafari N. '05: Dallas, TX
Mangat, Kishen '96: Boulder, CO
Martinez, Manuel L. '74: Denver, CO
Park, So Yong '87: Los Altos, CA
Pohle, Liza Malott '85: New Canaan, CT
Richardson, L. Song: Colorado Springs, CO
Ross, Robert J.: Oklahoma City, OK
Samuel, Kyle '92: National Harbor, MD
Slade, Michael B. '79: Seattle, WA
Stenovec, P. Andrew '85: Orinda, CA
Swan, Philip A. '84: Pasadena, CA
Thomson, Brian K. '85: Denver, CO
Troubh, John B. '79: New York, NY
Tutt Jr., R. Thayer P'15: Colorado Springs, CO
Twine, France Winddance DHL'19: Santa Barbara, CA
Watel, Lauren '07: Denver, CO
White, Justin "Chester" '15: Washington, DC
Woo, Alan '71, DHL'17: Santa Ana, CA
Life Trustees
Baer, Neal A. '78: New York, NY
Campbell, William J. '67, P'02: Arvada, CO
Chalik, John P. '67: Oakland, CA
Cooper, Daniel J. '66, P'96: Colorado Springs, CO
Hybl, William J. '64, P'91: Colorado Springs, CO
Lampton, David M. P'00: Washington, DC
Manning Jr., Robert L. '69: Denver, CO
Norberg, Douglas E. '62, P'88, '91, G'21: Seattle, WA
Press, Adam F. '84: Los Angeles, CA
Selig, Robert (Bob) W., '61: Woodside, CA
Wilbur, Colburn S.: Los Altos, CA
Williamson, Brian E. '96: San Francisco, CA
Wold, Jack P. '75, P'06, P'10: Denver, CO
Woodrow, Nancy C. '68, P'11: Scottsdale, AZ
Woolsey, Suzanne H. P'97, P'98, P'99: New York, NY
Honorary Trustees
Cheney, Lynne V. '63, P'88, P'91, G'16, G'20: Washington, DC
DeGette, Diana '79, P'16: Denver, CO
Salazar, Kenneth L. '77: Denver, CO
Emeritus Trustees
Schlosser, Nancy B. '49, G'10: Santa Barbara, CA
Ward, William R. '64: Lone Tree, CO