Board of Trustees
Update from June 2021 Board of Trustees Retreat
Dear Campus Community,
The Colorado College Board of Trustees met last week, June 9-11, for their annual summer retreat. They had exciting and energizing conversations about CC, the Block Plan, and the college's future, learned about plans for the return to campus for students, faculty, and staff this fall, and had the opportunity to engage in conversation and ideas with President-Elect L. Song Richardson.
Our board members were engaged, invested, committed, and determined that CC will emerge better after this year of COVID-19 and transition.
The board was especially grateful for the tremendous commitment and effort put forth by faculty, staff, students, the Scientific Advisory Group, and leadership over the past year. This was a year like no other, and our campus community members rose to the challenge, collaborated, innovated, cared for one another, and proved CC's strength.
Despite the challenges, the college is financially sound and stable, and that could not have been achieved without sacrifices and hard work. Everyone adjusted, pivoted, and stretched, and the board was impressed at the level of dedication that came from all of you.
We welcomed new charter trustee Justin "Chester" White '15, alumni trustee Ed Bowditch '86, and student trustee Gaby Jadotte '22. New charter trustee Tony Rosendo '02, who previously served as an alumni trustee, will join the board in 2022. 
The board shared gratitude for the outstanding service, commitment, and generosity of Susie Burghart '77, outgoing chair, and celebrated the dedication of outgoing trustee Eben Moulton '68, alumni trustee Jesse Horn '07, and student trustee Elliott Williams '21.
New board officers for 2021-22 will be Jeff Keller '91 P'22, chair; Ryan Haygood '97, vice chair; and Heather Carroll '89, secretary.  
Professor of Creativity and Innovation Jane Hilberry led retreat participants in a wonderful creativity exercise to start Thursday's activities, and professors Susan Ashley and Steve Hayward facilitated interesting discussion and idea sharing on "The Block Plan's Next 50 Years."
The conversations we started last week will continue. How do we reimagine the Block Plan for the next 50 years? How do we execute an antiracism plan while being mindful of our past, our present and our future — and one that welcomes all? How do we continue to mitigate COVID-19, and offer the finest residential liberal arts experience in the country?
During their business meeting on Friday, the board approved:
Promotion of the following faculty members to full professor in recognition of excellence in teaching, scholarship, and service:

Kristina Acri, Economics and Business
Emily Chan, Psychology
Regula Evitt, English
Steven Hayward, English
Miro Kummel, Environmental Science

Promotion of Jean Gumpper to senior lecturer in Art and Art Studio
Faculty Handbook amendments
Congratulations to the above teacher-scholars, and we thank them for their great commitment to the college, our students, and student learning.
And thanks to all of you for making CC even better through this year of challenge, rethinking, working together, and care. 
The next meeting of the full board is November 4-6, 2021.
Best regards,
Mike Edmonds
Acting Co-President

Robert G. Moore
Acting Co-President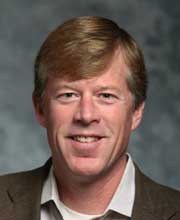 Jeff Keller '91, P'22, Chair
Burlington, WI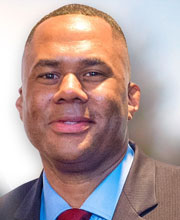 Ryan Haygood '97, Vice-Chair
Newark, NJ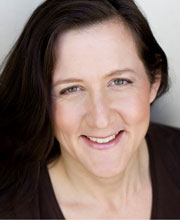 Heather Carroll '89, Secretary
Colorado Springs, CO
Board Members:
Allon, Margaret S. '81: Denver, CO
Bengston, Onyx '18: Pittsburgh, PA
Bowditch, Edward '86: Denver, CO
Bronfman, Sam P'10, P'19: Edwards, CO
Burghart, Susan S. '77: Colorado Springs, CO
Cullen, Carolyn '91, P'20, P'22: Sun Valley, ID
DeHerrera, Jerome A. '97: Westminster, CO
Duran, Eric '91, DHL'15: Denver, CO
Edmonds, Mike: Colorado Springs, CO
Ekotto, Frieda '86, DLitt'18: Ann Arbor, MI
Ellis, Josiah (Joe) '80: Greenwood Village, CO
Franke, Jane '84, P'17: Jamestown, RI
Hastings, Lisa R. '91, P'23: Boston, MA
Jadotte, Gaby '22: Colorado Springs, CO
Louis, Amy Shackelford '84: Burr Ridge, IL
Lumumba, Tafari N. '05: Dallas, TX
Mangat, Kishen '96: Boulder, CO
Martinez, Manuel L. '74: Denver, CO
Moore, Robert G. P'13: Lone Tree, CO
Park, So Yong '87: Los Altos, CA
Pham, Natalie '99: Ho Chi Mihn City, Vietnam
Pohle, Liza Malott '85: New Canaan, CT
Ross, Robert J.: Oklahoma City, OK
Samuel, Kyle '92: National Harbor, MD
Slade, Michael B. '79: Seattle, WA
Stenovec, P. Andrew '85: Orinda, CA
Swan, Philip A. '84: Pasadena, CA
Thomson, Brian K. '85: Denver, CO
Troubh, John B. '79: New York, NY
Tutt Jr., R. Thayer P'15: Colorado Springs, CO
Twine, France Winddance DHL'19: Santa Barbara, CA
Watel, Lauren '07: Denver, CO
White, Justin "Chester" '15: Washington, DC
Woo, Alan '71, DHL'17: Santa Ana, CA
Life Trustees
Baer, Neal A. '78: New York, NY
Campbell, William J. '67, P'02: Arvada, CO
Chalik, John P. '67: Oakland, CA
Cooper, Daniel J. '66, P'96: Colorado Springs, CO
Hybl, William J. '64, P'91: Colorado Springs, CO
Lampton, David M. P'00: Washington, DC
Manning Jr., Robert L. '69: Denver, CO
Norberg, Douglas E. '62, P'88, '91, G'21: Seattle, WA
Press, Adam F. '84: Los Angeles, CA
Rawlings, Jane L. '70: Pueblo, CO
Selig, Robert (Bob) W., '61: Woodside, CA
Skilling, David van Diest '55, P'79, P'82, G'19: Saratoga, WY
Wilbur, Colburn S.: Los Altos, CA
Williamson, Brian E. '96: San Francisco, CA
Wold, Jack P. '75, P'06, P'10: Denver, CO
Woodrow, Nancy C. '68, P'11: Scottsdale, AZ
Woolsey, Suzanne H. P'97, P'98, P'99: New York, NY
Honorary Trustees
Cheney, Lynne V. '63, P'88, P'91, G'16, G'20: Washington, DC
DeGette, Diana '79, P'16: Denver, CO
Salazar, Kenneth L. '77: Denver, CO
Emeritus Trustees
Schlosser, Nancy B. '49, G'10: Santa Barbara, CA
Ward, William R. '64: Lone Tree, CO