Board of Trustees
February 2017 Trustee Update
The Colorado College Board of Trustees was on campus this past week for their annual February meeting. Trustees on the Innovation Strategic Project Team arrived early to attend The Big Idea and participate in a special planning workshop on Thursday. Other trustees participated in a student-networking luncheon organized by trustee Sue Allon '81 and Career Center Director Megan Nicklaus. They also toured the ongoing construction work at Tutt Library and the East Campus residential complex and attended a forum on wayfinding concepts for the campus.
During their Saturday business meeting, the board approved:
Tuition and fees for 2017-18 at $52,818. For students living on campus, the comprehensive fee was set at $64,894, with a standard double room rate of $7,240 and meal plan C rate of $4,836.
The allocation of the incremental revenue in the 2017-2018 budget to financial aid, faculty and staff compensation, inflationary and other required increases, and strategic initiatives.
Tenure and promotion to the rank of associate professor (effective July 1, 2017) for:

Helen Daly, philosophy
Scott Krzych, film and media studies
Christina Leza, anthropology
Corina McKendry, political science
Habiba Vaghoo, chemistry and biochemistry
Dana Wolfe, political science
Naomi Wood, Spanish and Portuguese

Emeritus status (effective July 1, 2017) for:

Nathan Bower, professor of chemistry and biochemistry
Tom Cronin, professor of political science
John Simons, professor of English
Fred Tinsley, professor of mathematics
Alex Vargo, professor of biology (retired 2011)
Barbara Whitten, professor of physics

The renewal of charter trustees Manuel Martinez '74, Andy Stenovec '85, and Brian Thomson '85 to an additional term, and the election of new charter trustees Sam Bronfman and Carolyn Colket Cullen '91.
In addition, the board heard reports from Dean Sandra Wong, FEC Chair Professor John Gould, CCSGA President Annika Kastetter, and me. The board also heard reports from the standing committees and strategic project teams that met on Friday.
Standing Committee agendas:
Budget and Finance – Trustees discussed and recommended approval of the 2017-18 budget and tuition and comprehensive fee. The audit subcommittee also met, reviewing a draft of the college's 2015 Form 990.
Investment – Trustees heard from the college's investment manager, Bristol and Associates.
Governance – Trustees discussed and recommended approval of renewing and new charter trustees. They also received feedback from the student trustee interviews.
Buildings, Grounds and Infrastructure – Trustees heard from Studio/lab on the campus wayfinding project and also heard from the architects and landscape architects, Atkin Olshin Schade and OLIN, on recommended changes to incorporate the Colorado Springs Fine Arts Center into the Campus Master Plan, and a process for guiding the adoption of ongoing changes to the plan.
Strategic Project Team agendas:
Campaign Planning – Trustees discussed campaign messaging and also received an update on progress to date.
Innovation – Trustees discussed the outcomes of the planning workshop and next steps for the innovation program, which includes a strategic plan to be announced in approximately six months.
Fine Arts Center – Trustees received the draft plans for each of the three program areas (museum, Bemis Art School, and performing arts) and heard an update on the operational transition.
The trustees continue to be impressed with our progress and are deeply engaged with the ongoing work of the college. Their next meeting is their June retreat, but many trustees will be on campus for Commencement.
Thank you to everyone who helped to make the February meeting a success!
The next Trustee Meeting will be in June.
Eben S. Moulton '68, Chair
Cambridge, MA
Philip A. Swan '84, Vice-Chair
Pasadena, CA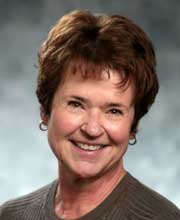 Susan S. Burghart '77, Secretary
Colorado Springs, CO
Board Members:
Al Alami, Mayss '17: Palestine
Allon, Margaret S. '81: Denver, CO
Baer, Neal A. '78:Los Angeles, CA
Carroll, Heather L. '89: Colorado Springs, CO
Chalik III, John P. '67: Piedmont, CA
Cheney, Lynne V. '63: Washington, DC
DeHerrera, Jerome A. '97: Denver, CO
Haygood, Ryan P. '97: Newark, NJ
Keller, Jeff '91: Burlington, WI
Louis, Amy Shackelford '84: Hinsdale, IL
Mangat, Kishen'96: Boulder, CO
Manning Sr., Robert L.'69: Denver, CO
Martinez, Manuel L. '74: Denver, CO
Mellum, Eric '90: Minneapolis, MN
Pohle, Liza Malott '85: New Canaan, CT
Press, Adam F. '84: Los Angeles, CA
Rosendo, Antonio F. '02: Colorado Springs, CO
Ross, Robert J.: Oklahoma City, OK
Schluter, Christine M. '65: Sanibel, FL
Selig Jr., Robert W.'61:Woodside, CA
Slade, Michael B. '79: Seattle, WA
St John, Marc D. '80: Chobham Surrey, England
Stenovec, P. Andrew '85: Orinda, CA
Thomson, Brian K. '85: Denver, CO
Tiefenthaler, Jill M.: Colorado Springs, CO
Troubh, John B. '79: New York, NY
Tutt Jr., R. Thayer: Colorado Springs, CO
Wold, John P. '75: Denver, CO
Wolday, Martha '14: Los Angeles, CA
Woodrow, Nancy C. '68: Scottsdale, AZ
Life Trustees
Campbell, William J. '67: Denver, CO
Cooper, Daniel J. '66: Buena Vista, CO
Hybl, William J. '64: Colorado Springs, CO
Lampton, David M.: Washington, DC
Norberg, Douglas E. '62: Seattle, WA
Price, Harold C.: Scottsdale, AZ
Rawlings, Jane L. '70: Pueblo, CO
Skilling, David van Diest '55: Palm Desert, CA
Wilbur, Colburn S.: Los Altos, CA
Woolsey, Suzanne H.: Harwood, MD
Honorary Trustee
Salazar, Kenneth L. '77: Denver, CO
Emeritus Trustees
Duncan, Susan Schlessman '52: Lakewood, CO
Schlosser, Nancy B. '49: Santa Barbara, CA
Ward, William R. '64: Castle Rock, CO
Updated April 2016
Life Trustee Criteria
Committee Agendas
Strategic Project Team Agendas
Roles & Responsibilities
Minutes
Previous Updates