Class of 2025 Profile
Class of 2025
Chosen from a pool of 10,969 applicants, the Class of 2025 will arrive in mid-August and 628 students will begin their studies this fall.
For the ninth consecutive year, more than half of the applicant pool chose to apply either Early Decision (ED) or Early Action (EA). The overall admit rate went up slightly to 14.3% and the admit rates by round are as follows: 30.5% Early Decision I/II; 18.6% Early Action; 3.9% Regular Action.
For the eighth year in a row, more than a quarter of the incoming class self-identify as students of color (28%) and seven percent are international students. In the last decade, the population of students of color and international students has increased by more than 60% while 10% of our incoming class are first in their families to attend college.
Welcome to the Class of 2025!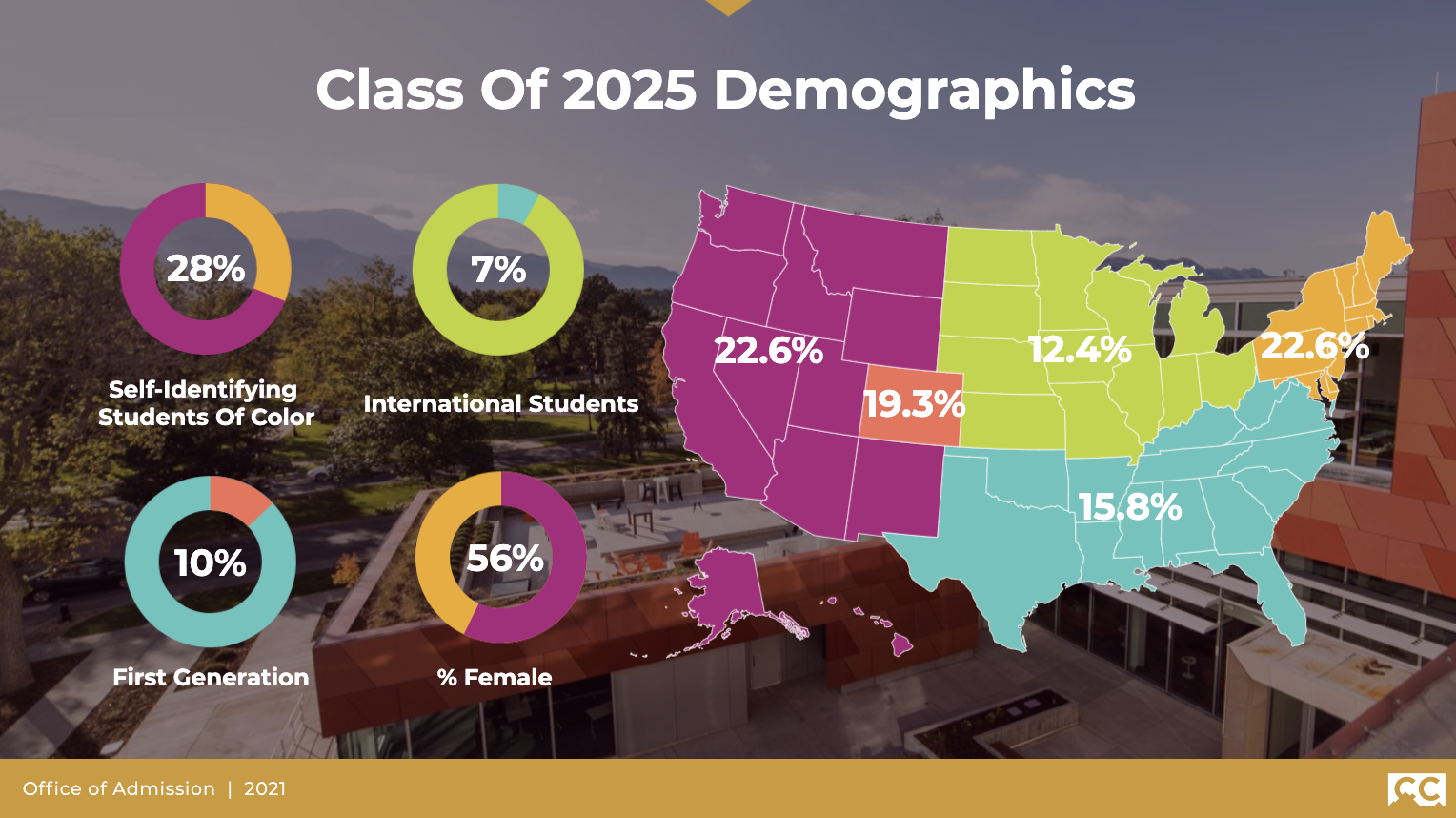 Admitted Student Profile
Acceptance Rates
| | |
| --- | --- |
| Overall | 14.3% |
| Early Decision I | 30.5% |
| Early Action | 18.6% |
| Early Decision II | 30.5% |
| Regular Action | 3.9% |
Median Test Scores
| | |
| --- | --- |
| ACT Composite Range | 29-33 |
| SATR Combined Range | 1280-1450 |
50% of the Class of 2025 did not submit testing