Career Center Funding Opportunities
Summer Internship Funding Awards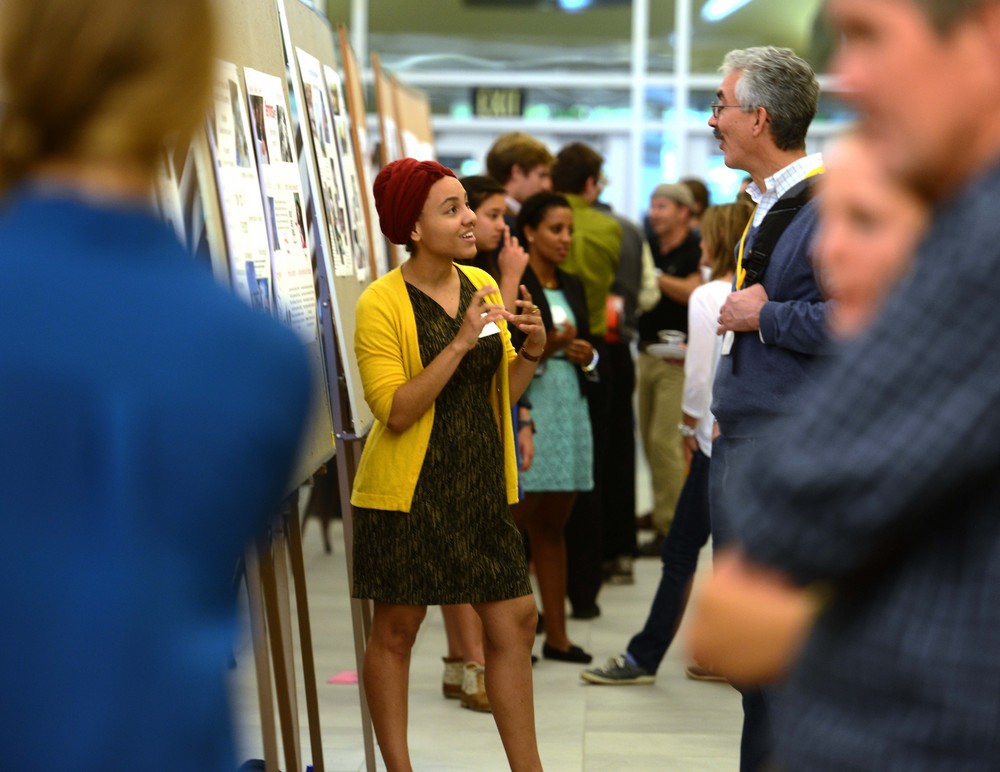 The Summer Internship Funding Awards Program is designed with the intention to increase the ability of Colorado College students to participate in internship opportunities, many of which remain unpaid or underpaid. Each Colorado College student is eligible to receive one award during their four undergraduate years.
All fully enrolled Colorado College students who will remain fully enrolled in courses for at least one semester beyond their internship, are eligible to apply for summer internship funding. If you are a junior, or first semester senior, who does not meet these eligibility requirements, we are happy to discuss extenuating circumstances and assess applications with some special considerations.  Please reach out to the Career Center with questions, or complete an application with very clear information so your situation can be assessed. 
Summer 2022 Awards
The 2022 Internship Funding Application will open February 14, 2022. All applications must be submitted through Summit (under Office of the Dean of the College). The application will remain open until all funds are allocated or May 18, 2022 (whichever comes first). Your internship does not need to be accepted or confirmed prior to applying for Summer Internship Funding.

This year applicants have the opportunity to choose from two awards:
Internship experiences for a minimum of 10 weeks and 400 hours are eligible for $4000
Internship experiences for a minimum of 8 weeks and 240 hours are eligible for $2500
All internships must be away from the CC campus, and all travel for internships outside of the U.S. must be approved. Applicants must be in good academic and disciplinary standing to be eligible. Third-party programs are not eligible for funding. 
To best prepare for your application, start your search for internship opportunities early and consider what you hope to gain from these experiences. The application is meant to be reflective in nature as well as help the selection committee understand how this specific opportunity will support your goals. Details are included in the Frequently Asked Questions.
Prior to receiving funding, all recipients must complete an Agreement/Waiver, as well as an Employer Confirmation Form in order to finalize your application. These expectations must be met by May 31, 2022 to ensure funds may be dispersed before the end of the funding cycle.
If you have questions that are not answered in the Frequently Asked Questions, please contact Andrea Culp, in the Career Center.
Professional Development Fund
The Professional Development Fund was created to help students take advantage of career preparation  opportunities during their time as students. While students may apply to the fund more than once, individual students are limited to $500 in total grant awards over their time at Colorado College.
All currently enrolled Colorado College students who are in good standing with the college (academic and behavioral) are eligible.
Professional Development Grants are intended to help offset the costs of expenses associated with career preparation, job and internship search, networking, and graduate/professional school applications for individual students.  Below are examples of eligible (but not limited to) expenses: 
Interview attire such as suits, dress shoes, ties, professional bag, and other professional attire. (At reasonable price points.)
Individual travel, lodging, meal expenses related to interviews, career fairs, consortia recruiting events, and career-related networking events/ professional conferences (that take place off-campus, are not supported by an academic dept. or other funding sources.
Graduate/professional school entrance exam registration fees and application fees that remain after applying for fee waiver/reduction opportunities.
Professional Development Grants may not be used for:
Coursework not sponsored by Colorado College  
Credit-bearing coursework offered at Colorado College
Income or expenses associated with a summer internship
Expenses incurred for post-grad full-time careers
To apply, complete the application process.
Other Funding Opportunities
To learn about other funds available to students, check out the Funding Opportunities for Students page.