The Application Process
Creating an Action Plan
Are you approaching your senior year? It's time to think about what's next after CC. We know it can feel daunting to even begin thinking about life after college, that's why we created an example action plan to get started on the job-seeking process. Taking things one step at a time can make this process feel more manageable, especially when you start this process early! Please explore the graphic below to see recommendations and steps to take. Know you aren't alone in this process because the Career Center is here for you! Consider scheduling an appointment today.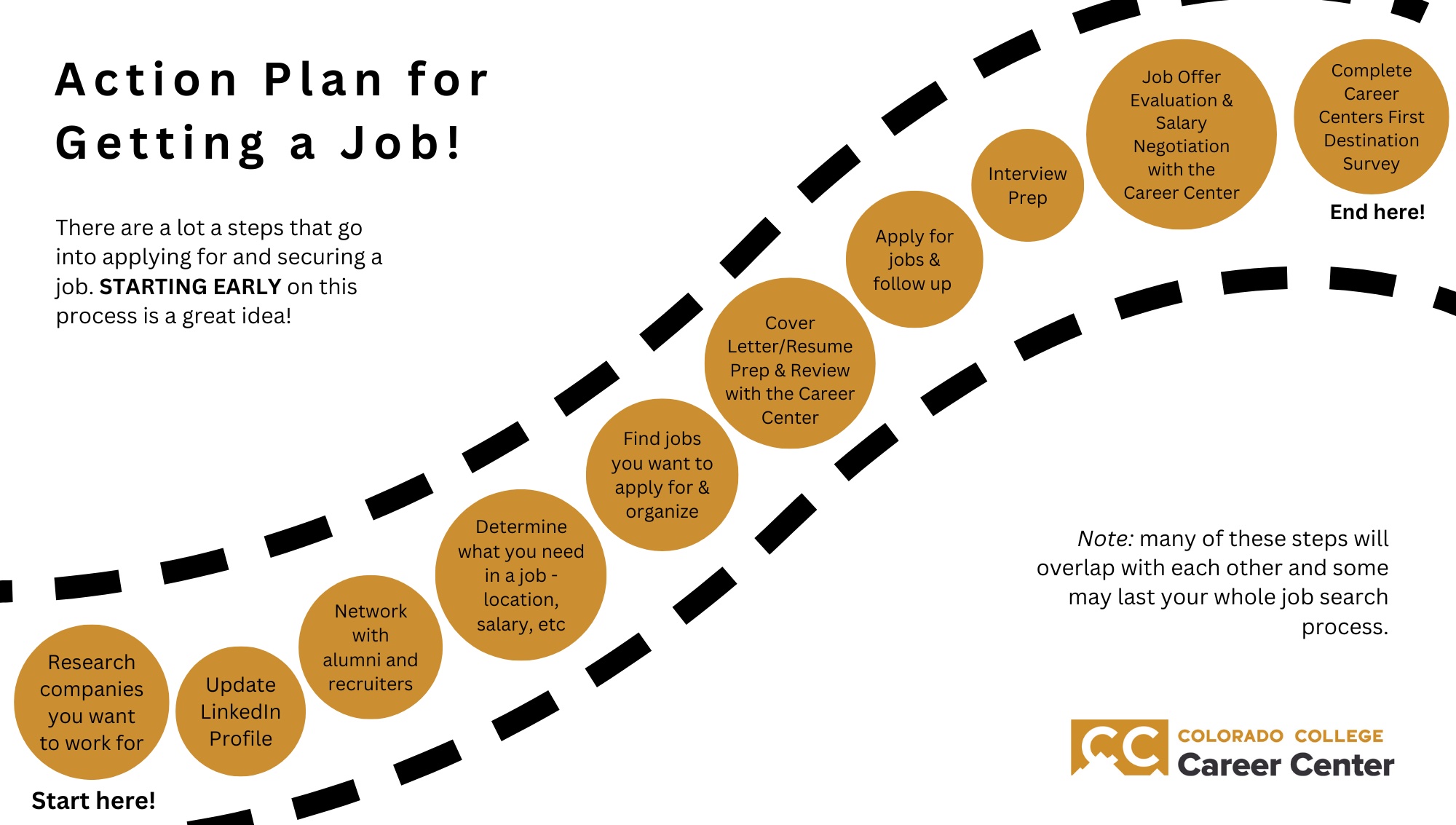 Resources for the Application Process
So you have an action plan, next is to work on those materials and learn more about the entirety of the process. Your resume, cover letter, and other application documents are almost always the employer's first impression of you and targeting them to each opportunity is key to landing an interview. Below are also resources for the entire process of landing an opportunity - including graduate school.
Check out the pages below to navigate the application process!
Resumes
Check out the
resume page
to get started crafting your best resume. You'll find the resume guide, CV guide, a resume template, and examples.
Cover Letters
Check out the
cover letter page
to learn more about writing cover letters. You will find the cover letter guide and a variety of examples to help you get started.
Interviewing
Learn more about
interviewing
even if you don't have an interview scheduled. It is important to prepare early and the Career Center can support you every step of the way.
Graduate School
If you are interested in learning more about
graduate school
, check out the graduate school page to learn more about applying and other considerations.