Colorado Springs
Picture this: you wake up just before your alarm. A new blanket of snow coats the ground, the foothills, and Pikes Peak. Take a deep breath: You're over a mile high.
This is our reality.
Colorado College is located just blocks from downtown Colorado Springs, in the foothills of the Rocky Mountains. Life at CC is busy and fast-paced, but it's just a slice of the vibrant community that comprises the Pikes Peak Region.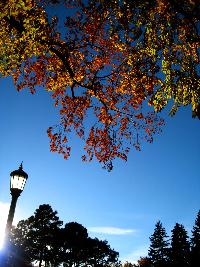 Here are a few of our student curators' local favorites:
Within 15 minutes of campus:
Garden of the Gods Park
Shopping and hiking in Manitou Springs
Division 1 CC Hockey games at World Arena
U.S. Olympic Training Center
The Pikes Peak trailhead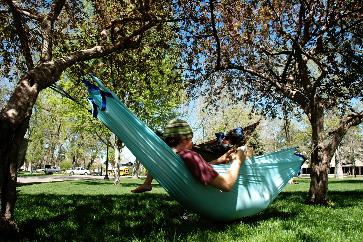 Within an hour or less of campus:
Concerts at the nation's best natural venue, Red Rocks Amphitheatre
Boutique shopping in Cherry Creek, Larimer Square, or 16th Street Mall in Denver
Professional sports (Colorado Rockies, Denver Nuggets, Denver Broncos, Colorado Avalanche, Colorado Rapids)
Gold-medal fly fishing on the South Platte River

---
"The Springs" in a Nutshell
Elevation 6,035 feet
Population 439,886 (2013)
Founded 1871 by General William J. Palmer
Averages 300 days of sunshine per year
444 miles of biking and hiking trails, including the Pikes Peak trailhead
75 miles from Denver and within three hours of several national parks and five ski resorts
Located at the foot of 14,115-foot Pikes Peak, which inspired Katharine Lee Bates to write "America the Beautiful"
Named one of America's 50 Best Cities by Bloomberg Businessweek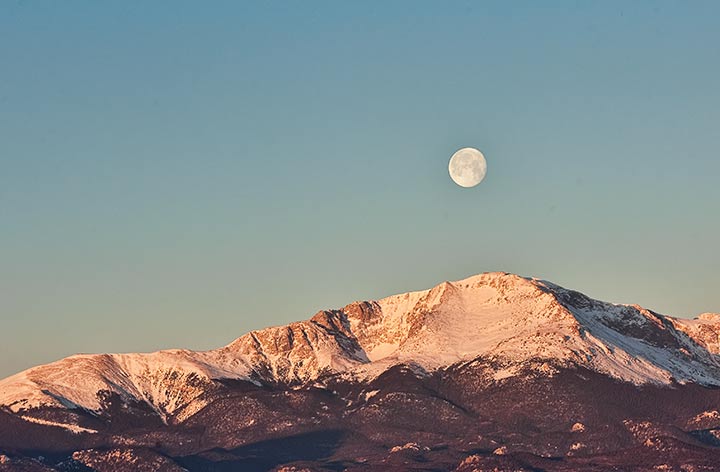 This site provides some basic information about our place in Colorado Springs: the cultural history, the ecosystems, the geology and the resources we depend on, such as water, food, and energy. It also lists some amenities in the city and surrounding region, including locations for outdoor recreation, grocery stores and restaurants.