Greenhouse Gas Inventory
Every year, the Office of Sustainability's Greenhouse Gas (GHG) Inventory Team performs an inventory of Colorado College's (CC) carbon emissions. The data from the inventory is used in the annual report, the Greenhouse Gas Inventory Technical Report. The goal of this report is to provide an overview of CC's carbon emissions. This year's report covers emissions data for Fiscal Year '21 (FY21), or July 1st 2020-June 30th 2021. It includes Colorado College's gross emissions, as well as net emissions that take into account carbon offsets and carbon sinks.
The Report
The report provides information about greenhouse gases and the different "scopes" CC uses to differentiate sources of carbon emissions. It also explains carbon neutrality, carbon offsets, and Renewable Energy Certificates (RECs). The report covers all data collected during the FY21 greenhouse gas inventory process, beginning with an explanation of methodology and ending with graphs from SIMAPⓇ, the online platform used for the inventory. Below is a quick snapshot of the current state of emissions at CC.
---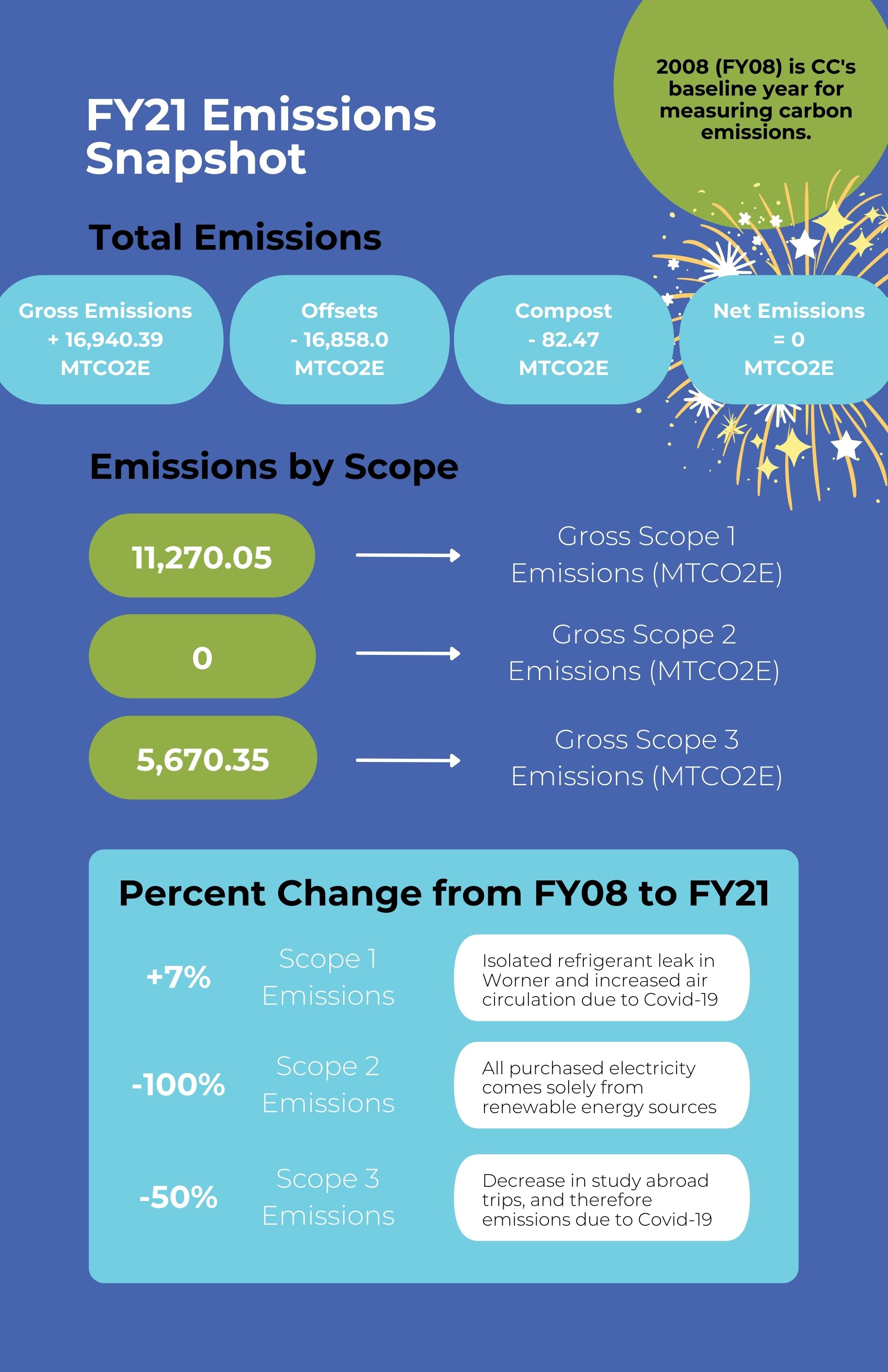 Read More about Green House Gases