Sense of Place
Acknowledging the intricacies of Colorado is critical if we are to build roots in this community and fully appreciate all that it takes to live in Colorado Springs. By fostering a deeper sense of our geography, we can build a more connected, conscious, and resilient community. Join the Office of Sustainability on all the Sense of Place trips to deepen your knowledge about the world you live in.
sense of place trips
Central Plant Tour

---
Excel at CC - CC Central Plant Tour - Block 6
Ever wonder who sets the temperature in the buildings across campus? This SOP programming takes the CC community behind the scenes to explore CC's energy infrastructure. We will explore how CC utilizes energy to meet the needs of the community – from heating and cooling to hot water and sanitation. Central Plant Supervisor Justin Porter will show how everything is monitored, and we will visit both the boiler and chiller rooms – as well as peek into one of the underground tunnels that run across campus.
Deadline to Register: 2/21/22
---
Date: February 24, 2022
Time: 3:30 - 4:30 p.m.
other trips
 Visit Iceland this summer with the Office of Sustainability!
Summer 2022, June 16-26
From waterfalls to an eco-village to a glacial lagoon, explore the Icelandic landscape and immerse yourself in the country's culture and thriving eco-tourism industry. Guided by the Office of Sustainability, students will traverse across southern Iceland exploring Reykjavik, visiting several national parks, hiking numerous trails to picturesque locations, and much more! 
To participate, you must attend one or more of these information sessions:
Dates: Dec. 8 or 15 (Wednesdays)
Location: Office of Sustainability (1004 N. Weber St.)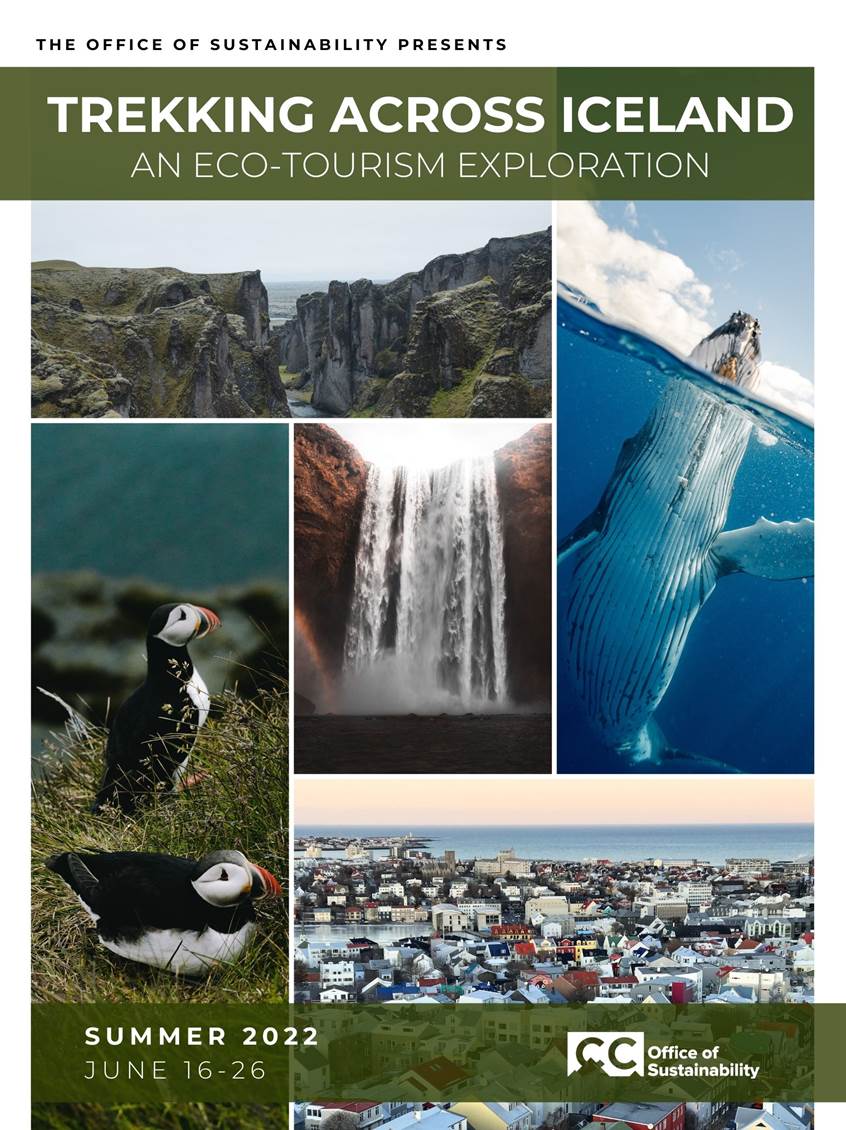 past sense of place trips