Priddy Experience Directory
2022 NSO Interns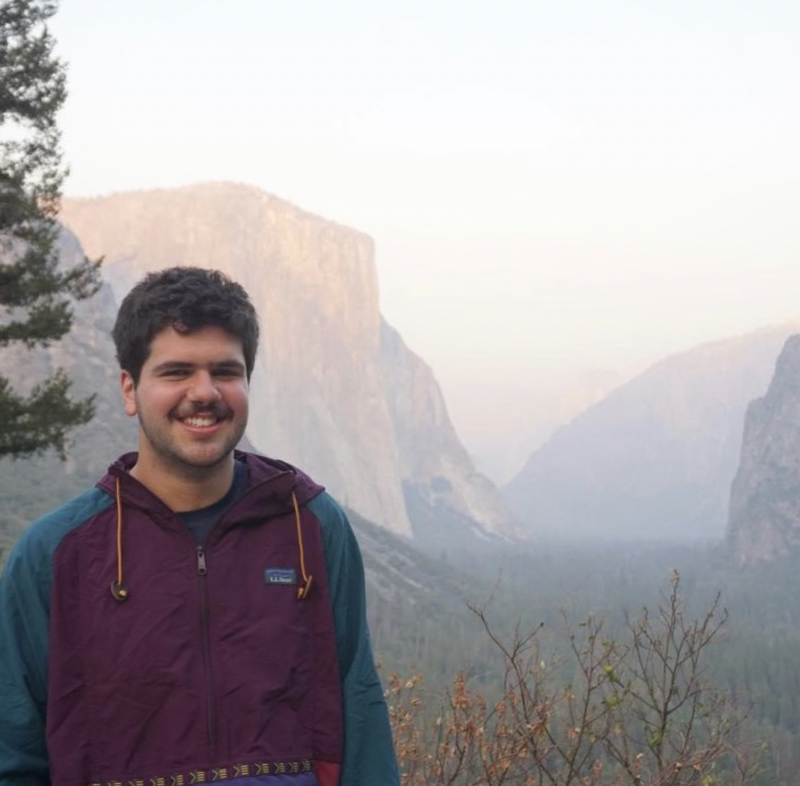 Name: Spencer Torres
Pronouns: He/Him/His
Year: Junior 
Hometown: Concord, MA 
Major(s)/minor(s): Environmental Chemistry Major, Chinese Language Minor
How we get involved at CC: Worner Campus Center Ambassador, Outdoor Education trip leader, K-Pop dance team, SOCC radio, dance workshop, Intramural broomball and basketball
Fun Fact: I am the biggest music nerd, my Spotify Wrapped showed that I listened to 2 months of music last year! 
Favorite Block at CC: I was able to go abroad for 2 blocks to Singapore and Thailand with the Language program this past Spring, and I had such an amazing experience! The block plan allows for full immersion into your course, so we were able to immerse ourselves in the culture and try so many awesome experiences (and food!)
What I'm Most Excited For During NSO: Seeing new students build connections that will last a lifetime, all while getting to explore a potentially new part of the country! 
Words of Advice for Incoming Students: Allow yourself time to adjust to your new life here at CC! Change can be stressful and it is normal to feel like things are not going as you planned, but remember that you will adjust and meet so many more people during your time here at CC! Don't put too much pressure on yourself and be open to new experiences!  
---
 Name: Gwen Rider
Pronouns: She/Her/Hers
Year: Junior 
Hometown: Carmel Valley, CA
Major(s)/Minor(s): Art: Integrative Design and Architecture
How we get involved at CC: Outdoor Education Assistant Leader, NSO leader, 2022 NSO Intern
Fun fact: I have a miniature donkey, miniature horse, and baby goat!
Favorite Block at CC: I took Field Botany with Professor Jabaily where we got to spend time at BACA and begin a catalog of plants from BACA for the Colorado College herbarium.
What I'm Most Excited For During NSO: I am excited for Priddy to FINALLY be an off-campus experience again this year! After two years of modified NSO due to COVID, the leaders are just as stoked as new students to get out into the greater Colorado area for an unforgettable start to your time at CC.
Words of Advice for Incoming Students: Don't hesitate to try out new things here at CC! Be it learning a new sport, getting involved with an organization on campus, or taking a random class that sounds interesting, you may discover and build new passions and friendships by getting out of your comfort zone.
---
Name: Koray Gates
Pronouns: He/Him/His
Year: Sophomore
Hometown: Taos, New Mexico
Major(s) / Minor(s): Political Science Major, Journalism Minor
How we get involved at CC: Outdoor Ed (OE) Backcountry Leader, OE Marketing Coordinator, Justice Watch Club Leader, Intramural Soccer, and NSO Intern
Fun fact: I'm a Canadian dual citizen!
Favorite Block at CC: During 8th block, I took Intro to Journalism with Corey Hutchins and we were able to tour the buildings and speak with journalists from two local newspapers, the Colorado Springs Gazette and the Colorado Springs Indy. 
What I'm Most Excited For During NSO: I am excited to meet new students and to go explore the Colorado outdoors while helping everyone feel at home in Colorado and at CC. Priddy is a really great place to make new friends and ease the transition to a new place and new school!
Words of Advice for Incoming Students: There are so many awesome things to do on campus and clubs to join and adjuncts to take, but be careful to not overbook yourself! Take your first semester to explore and find things that you are interested in doing or that you would enjoy. It is nice to have some free time first semester to get into the groove of classes and life at CC, and to meet a whole bunch of awesome new people. 
---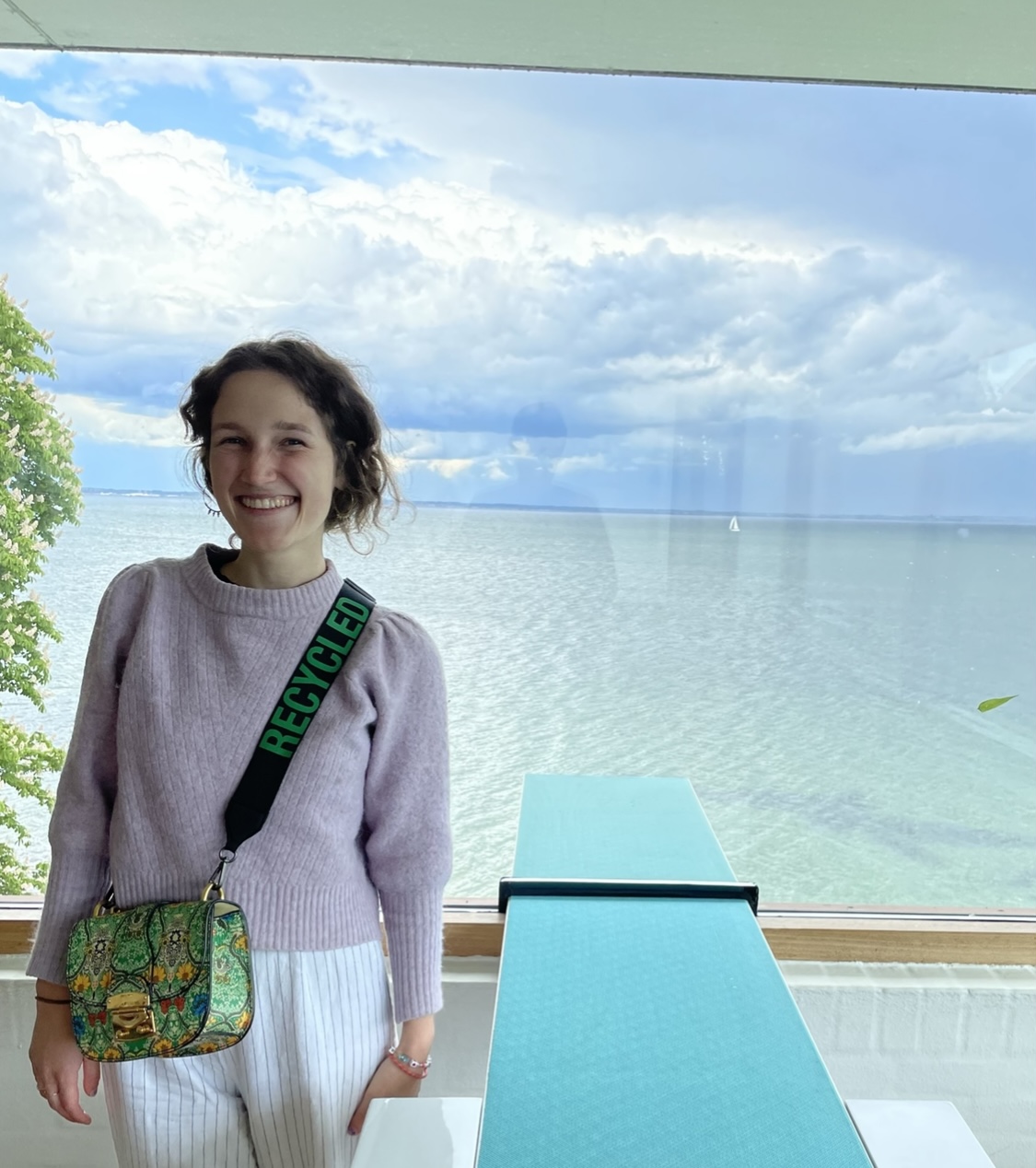 Name: Olivia Hahnemann-Gilbert
Pronouns: She/her
Year: Rising Senior
Hometown: Cleveland, Ohio
Major(s) / Minor(s): Psychology major, Spanish minor
How we get involved at CC: I am a writer and section editor for The Catalyst, I participate in Dance Workshop each semester, I was an NSO leader in 2021 and I am a current NSO intern
Fun fact: I am a Danish/American dual citizen!
Favorite Block at CC: My favorite block at CC was Social Psychology, which I took during Block 2 of my Junior year with Dr. Jason Weaver. I loved learning about how people behave and feel in social situations, and learning about research that's been done in that area!
What I'm Most Excited For During NSO: I'm excited to get to know incoming students and to go on some adventures! During my own priddy trip, I loved the bonding experience of the overnight trips, and I am looking forward to experiencing this again, this time as an NSO leader. 
Words of Advice for Incoming Students: Do new things and talk to people! When I first arrived at CC, I was nervous to try new things and to step out of my comfort zone. However, I soon realized that trying new things and meeting new people is what being in college is all about, and that people are generally accepting and excited to get to know you!
Explore Outdoor Education
Facility Hours
Outdoor Education Center
Monday - Friday: 9am - 5pm
- - - - - -
Please
visit
each facility page for more information regarding hours for the
Gear House
,
Bike & Ski Co-op
and the
Ritt Kellogg Climbing Gym
.
Contact Us
(719) 389-6803

931 N. Nevada Ave
Colorado Springs, CO 80903


To join our email list and get program updates sent directly to your inbox,
fill out this form.