Priddy Experience Directory
2023 NSO Interns
Name: Koray Gates
Pronouns: He/Him/His
Year: Sophomore
Hometown: Taos, New Mexico
Major(s) / Minor(s): Political Science Major, Journalism Minor
How we get involved at CC: Outdoor Ed (OE) Backcountry Leader, OE Marketing Coordinator, Justice Watch Club Leader, Intramural Soccer, and NSO Intern
Fun fact: I'm a Canadian dual citizen!
Favorite Block at CC: During 8th block, I took Intro to Journalism with Corey Hutchins and we were able to tour the buildings and speak with journalists from two local newspapers, the Colorado Springs Gazette and the Colorado Springs Indy. 
What I'm Most Excited For During NSO: I am excited to meet new students and to go explore the Colorado outdoors while helping everyone feel at home in Colorado and at CC. Priddy is a really great place to make new friends and ease the transition to a new place and new school!
Words of Advice for Incoming Students: There are so many awesome things to do on campus and clubs to join and adjuncts to take, but be careful to not overbook yourself! Take your first semester to explore and find things that you are interested in doing or that you would enjoy. It is nice to have some free time first semester to get into the groove of classes and life at CC, and to meet a whole bunch of awesome new people.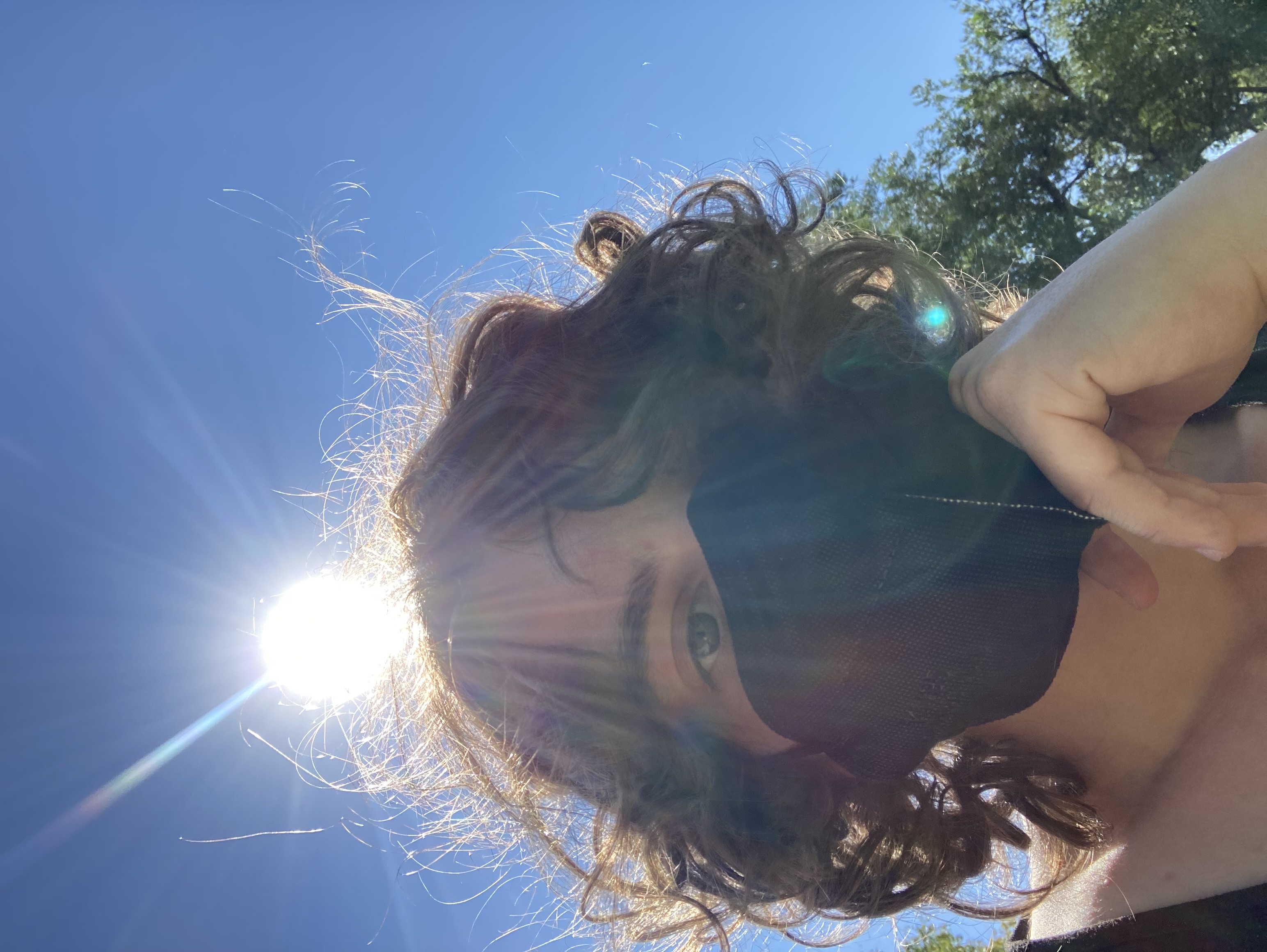 Name: Eli Bond
Pronouns: He/They
Year: Junior
Hometown: Grand Junction, Colorado
Major(s) / Minor(s): Undeclared
How we get involved at CC: My work history on-campus includes being a stagehand with the Taylor Theatre's October 2022 "Rocky Horror Picture Show", a catering attendant with Bon Appetit, a DIALogue Ambassador, and now an NSO Intern!
Fun fact: I have an ESA here at CC, my cat's name is Snow 😊
Favorite Block at CC: I really enjoyed my FYP experience. It's hard to pick a favorite of those two—there's some really great professors and niche subjects at CC you just won't find elsewhere.
What I'm Most Excited For During NSO: I look forward to applying my experience with event organizing and staffing from working with my last school's GSA to develop an enriching and exciting program for the incoming class of 2027!
Words of Advice for Incoming Students: Get into budgeting as soon as you can manage it—as a first-generation student, one thing I wish I'd invested more energy into is planning out my finances (and also applying for more grants and scholarships). College really is expensive, especially in a town like Colorado Springs where the cost of living is fairly high.
Explore Outdoor Education
Facility Hours
Outdoor Education Center
Monday - Friday: 9am - 5pm
- - - - - -
Please
visit
each facility page for more information regarding hours for the
Gear House
,
Bike & Ski Co-op
and the
Ritt Kellogg Climbing Gym
.
Contact Us
(719) 389-6803

931 N. Nevada Ave
Colorado Springs, CO 80903


To join our email list and get program updates sent directly to your inbox,
fill out this form.