Ahlberg Leadership Institute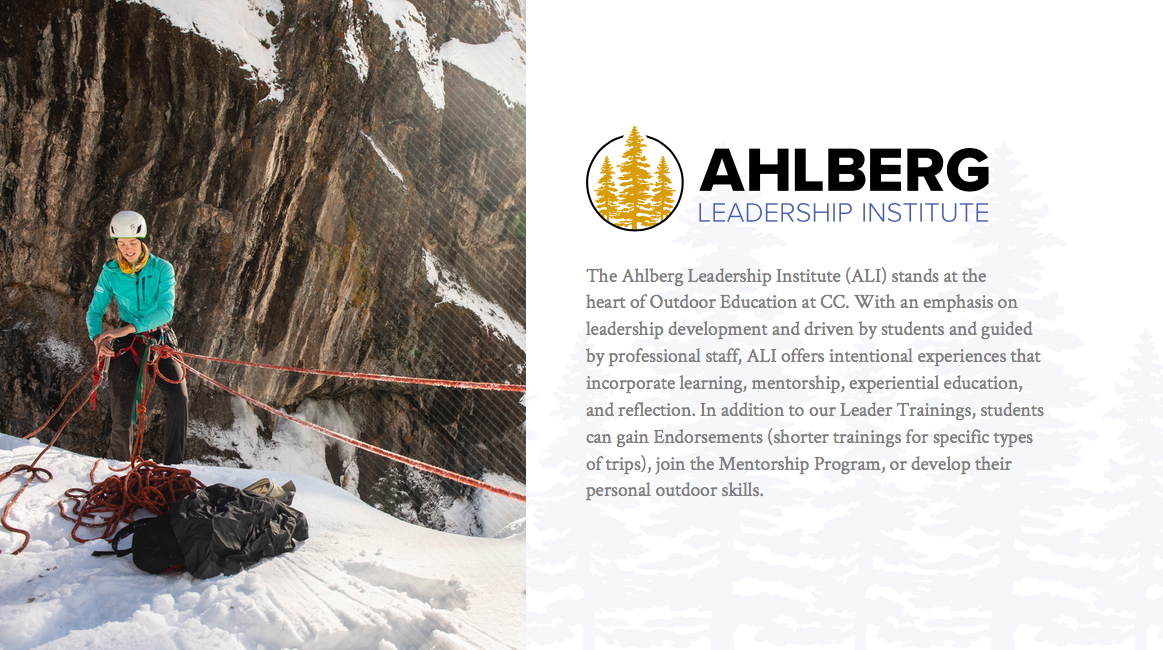 Interested in Getting Started?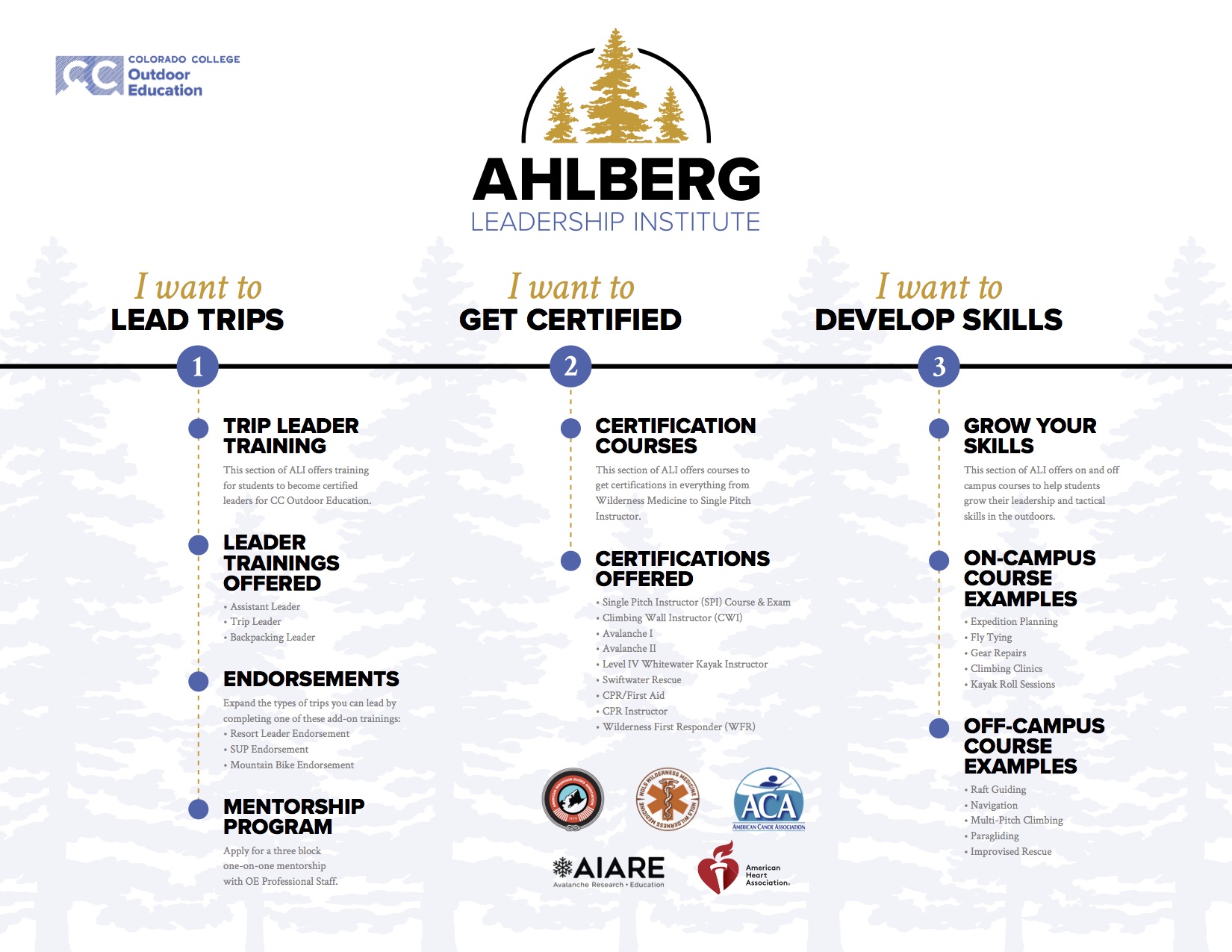 Facility Hours
Outdoor Education Center
Monday - Friday: 9am - 5pm

To keep our staff safe, we are trying to limit the number of drop-in visitors to the building. Please contact us by phone or email to set up an appointment. Thank you!
- - - - - -
The Ahlberg Gear House, Bike & Ski Co-op, and Ritt Kellogg Climbing Gym are now open with limited operations. Please visit each facility page for more information regarding hours and precautionary measures.
Contact Us
Please email outdoored@coloradocollege.edu if you need assistance or have any questions.
To join our email list and get program updates sent directly to your inbox, fill out this form.
Phone: (719) 389-6803
Building Address:
931 N. Nevada Ave
Colorado Springs, CO 80903