How to Register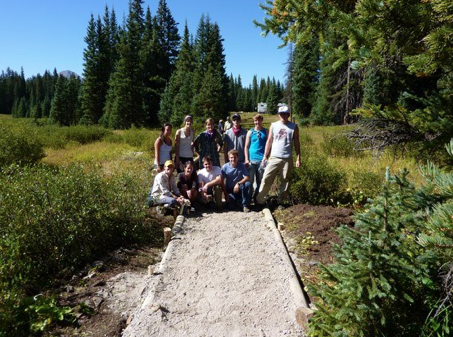 HOW DO I REGISTER:
Winter Start 2019 Priddy Experience Registration is now OPEN! Please follow this link to register on SUMMIT.
This registration needs to happen As Soon As Possible!! The official registration deadline is December 14, 2018.
Fall 2019 Students:
Registration for 2019 New Student Orientation will open May 2019.
---
To register for the Priddy Experience, please see the following instructions:
HOW TO REGISTER ON SUMMIT
Go to the CC Bound forms page

About half way down the Forms page, there will be a line of text that says PRIDDY EXPERIENCE REGISTRATION-- " FALL STARTS" (or if you are a Winter Start, "WINTER STARTS")

Cli

ck on "Fall Starts" (or "Winter Starts"). You will be redirected to the SUMMIT page and it will walk you through the registration.

In order to register on SUMMIT, you will be using your Colorado College username which will be in t

he form of

firstinitial(s)_lastname (f_lastname)

. If you have a last name that includes hypens, spaces, or any other modification, DO NOT include those in your email.

This registration will take approximately 20 minutes. It is very important that you fill out all information in the registration form (including your medical history and dietary needs!). Make sure to click "Complete and Submit" when you are finished

.
If you have any questions, email outdoored@ColoradoCollege.edu


(719) 389-6803
outdoored@coloradocollege.edu

Register for a trip on

Academic Year Hours
Ahlberg Gear House
MON-THURS: 2-6pm
FRI: 12:30-2:30pm
CLOSED: Block Break
Ritt Kellogg Climbing Gym
MON-WEDS: 4-10pm
THURS: 4-9pm
SUN: 6-9pm
Bike and Ski Co-op
MON-THURS: 3-5pm
CLOSED: Block Break