How to Register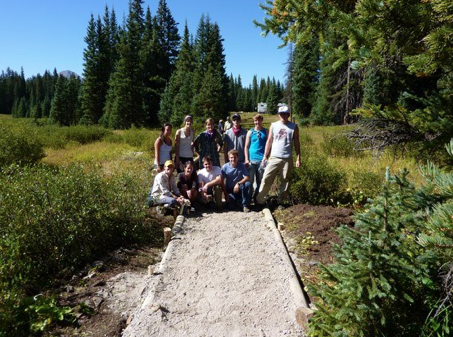 HOW DO I REGISTER:
2020/2021 Academic Year Priddy Experience Registration is open!
All incoming students can register through the online portal, SUMMIT by clicking below:
(please note all students will have to create an account using their CC Credentials which will be sent out via email. You must wait to register for the Priddy Trip until you have your CC Credentials.)
---
To register for the Priddy Experience, please see the following instructions:
HOW TO REGISTER ON SUMMIT
Click on the Priddy Registration Page
You will be redirected to the SUMMIT page and it will walk you through the registration.

In order to register on SUMMIT, you will be using your Colorado College username which will be in t

he form of

firstinitial(s)_lastname (f_lastname)

. If you have a last name that includes hypens, spaces, or any other modification, DO NOT include those in your email.

This registration will take approximately 20 minutes. It is very important that you fill out all information in the registration form (including your medical history and dietary needs!). Make sure to click "Complete and Submit" when you are finished

.
If you have any questions, email outdoored@ColoradoCollege.edu

Facility Hours
The Ahlberg Gear House, Bike & Ski Co-op, and Ritt Kellogg Climbing Gym are closed until the end of Block 2. Updated operating hours will be posted once facilities reopen.
Please email outdoored@coloradocollege.edu if you need assistance or have any questions.
To join our email list and get program updates sent directly to your inbox, fill out this form.
Contact Us
Outdoor Education Center
MON - FRI: 9am-5pm

To keep our staff safe, we are trying to limit the number of drop-in visitors to the building. Please contact us at the phone number or email address below to set up an appointment. Thank you!
Phone: (719) 389-6803
outdoored@coloradocollege.edu
Building Address:
931 N. Nevada Ave
Colorado Springs, CO 80903