BILLY JOEL: A Public Musicology Conference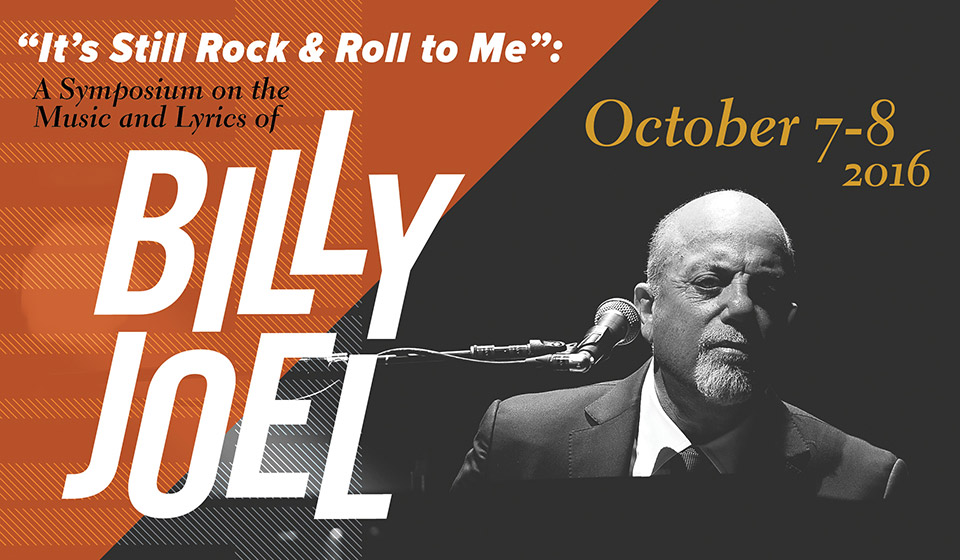 "It's Still Rock and Roll to Me":
The Music and Lyrics of Billy Joel
A Public Musicology Conference at Colorado College
October 7-8, 2016
Registered attendees will pick up their packets in the Cornerstone Arts Center starting at noon on Friday, October 7th.
"It's Still Rock and Roll to Me" is a scholarly symposium on the music and lyrics of Billy Joel, the consummate singer-songwriter whose compositions translate larger cultural concerns into accessible and compelling musical narratives. In the spirit of Joel's music, this public musicology conference aims to share academically oriented insights on this popular figure and his output in an accessible and approachable manner.
In addition to thirty separate presentations, the keynote event of this conference is a live phone interview with Billy Joel, conducted by the co-organizers Ryan Bañagale and Joshua S. Duchan. Full program available through the link below.
Program (with links to live stream)
Registration Closed