Employment
Faculty
Colorado College makes it our mission to provide the finest liberal arts education in the country. In doing so we are committed to building and sustaining an environment that upholds our core values.
Equal Opportunity Employer
The Colorado College welcomes members of all groups and reaffirms its commitment not to discriminate on the basis of race, color, age, religion, sex, sexual orientation, gender identity, gender expression, national origin, or disability in its educational programs, activities, and employment practices. The College is committed to increasing the diversity of the college community. Candidates who can contribute to that goal are particularly encouraged to apply.
Please note: Faculty vacancies are posted on a rolling basis as positions are approved. If you are interested in a position that is not currently advertised on the Colorado College Job Board, please check back regularly. You may also create a Job Alert and receive an e-mail notification when a vacancy is posted that matches your interests.
Paraprofessionals
Math and Computer Science hires two paraprofessionals each year, one for mathematics, and one for computer science. Historically, these positions are almost always filled by graduating Colorado College students.  Call for applications is typically sent to majors or posted on CC Employment Portal:
https://www.coloradocollege.edu/offices/humanresources/employment-portal.html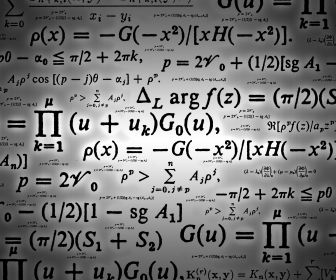 Student Tutors and Graders
Become a Math & CS Grader
Students who have taken math and computer science courses on the Block Plan are hired to help professors grade assignments. Applications are posted on Handshake in the spring and are open through the summer. Graders are hired in the fall based on classes taken and professor recommendations.
If you are interested, please contact the paraprofessionals in TSC 209 at x6727, to find out more about requirements, paperwork, and pay schedules.
Notes from Human Resources:
If a student is offered and accepts the position, they must complete the W-4 and 1-9 forms before they can be hired as a grader. International students must complete additional paperwork, including applying for and receiving a Social Security number. (This is only for students who have not completed these forms in prior years for employment at CC).
Students must bring a photo ID, such as a driver's license, and a Social Security Card or birth certificate.
Students are not eligible to start work on campus until all of these forms are completed.
If you have any questions, please call the Human Resources Office at x6236.
Become a QRC Tutor
The Quantitative Reasoning Center (QRC) is the campus' STEM tutoring hub. Located in the library, student tutors help other students in various subjects, including math and computer science.  For more information or to apply, please visit the Quantitative Reasoning Center page.