Room and Board
Housing
While participating in the Pre-College Program, you will live in one of the Colorado College residence halls. Among your hall-mates will be a Program Assistant (PA) - professionally trained live-in staff member. The Program Assistants will organize cultural activities and social events such as barbecues and movie nights, throughout the summer. As Colorado College undergraduates, the PAs are a tremendous resource for life on the block plan and all things CC
All students will be provided with the following: a bed, desk, dresser, minifridge, microwave, and safe.
Accessibility
Housing accommodations due to a disability can be arranged by contacting the Office of Accessibility Resources, at 719-227-8285 or by email at accessibilityresources@coloradocollege.edu. Please initiate this contact by mid-April so that the College can prepare any necessary accommodations. You can also find more information on our Accessibility Resources page.
Meals
The meal plan includes breakfast, lunch, and dinner Monday through Friday, and brunch and dinner Saturday and Sunday. In addition to meals at Rastall Dining Hall, located in Worner Campus Center, where they can find everything from "traditional" comfort foods to international delicacies to nutritious vegetarian and vegan options at an all-you-can eat buffet-style dining hall. The plan also includes Tiger Bucks for a grab-and-go coffee or snack from Colorado Coffee!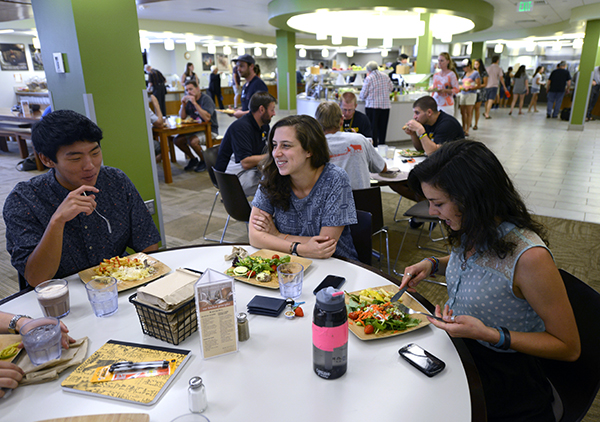 Office Information
Contact Us!
Phone: 719-389-
6239
On-campus: Armstrong Hall, Room 213-A