Application Process
Qualified rising high school seniors and juniors are welcome to apply to our unique Pre-College program. If you are a graduating high school senior, please apply as a visiting undergraduate. Pre-College application fees are waived through March 31, 2023.
As part of your application, we will ask for:
Course Selection
Teacher Recommendation Information (optional)
Counselor Recommendation Information (required)
Transcript
Application Fee (for applications submitted after March 31, 2023)
Course Deposit: $500

A $500 course deposit is required to enroll in Summer Session courses, and should be submitted if you are accepted. This deposit will be credited to your final tuition payment.
International Pre-College Students are required to submit the additional forms and materials listed on our Pre-College International Student page. Please contact us at precollege@coloradocollege.edu if you are applying to the Colorado College Summer Pre-College program as an international student.
If you would like to request additional information about our Pre-College programming, you can click here.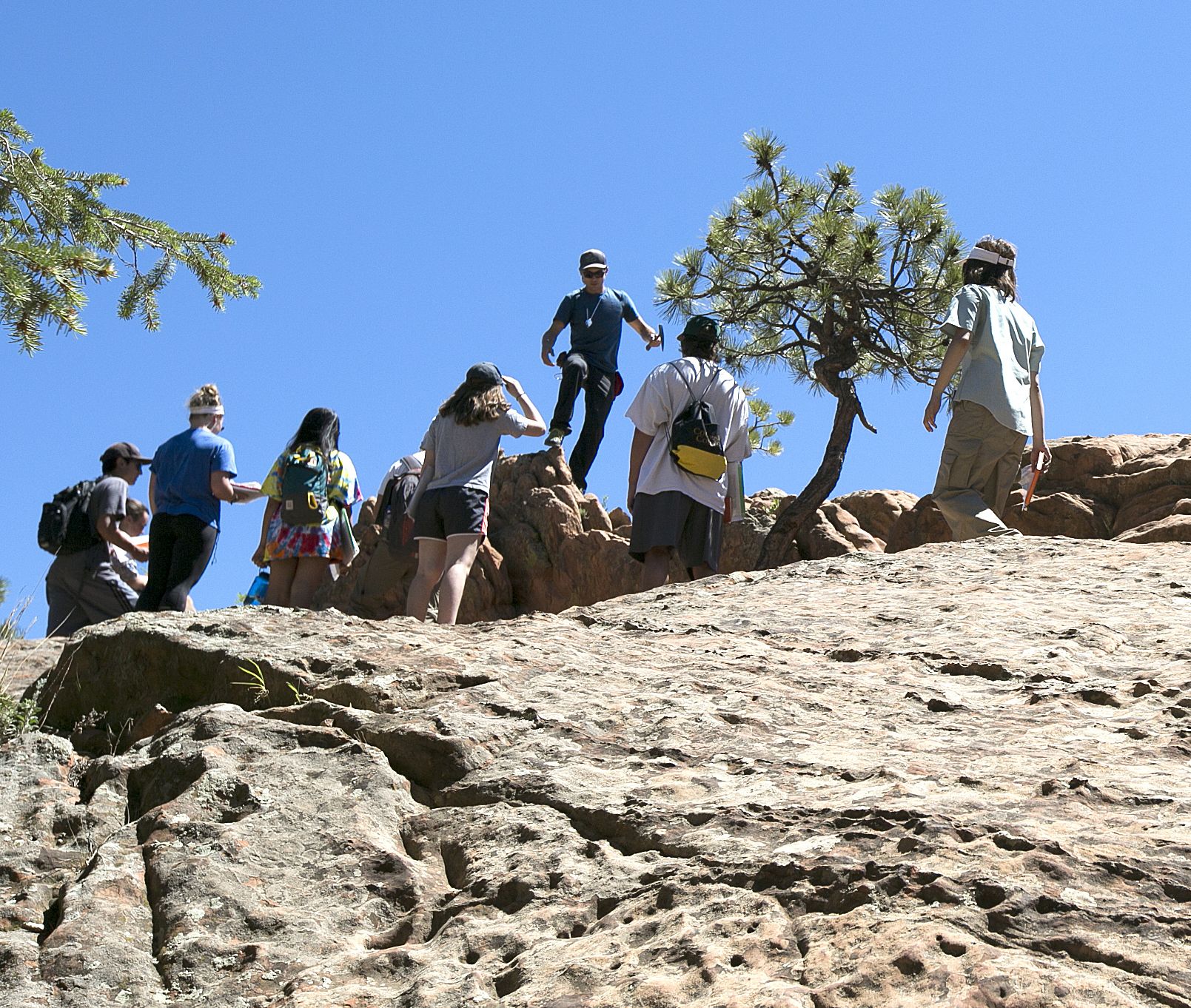 Financial Information
Application Fee & Course Deposit
To pay by credit card
Pay online through your application portal. Tuition payments must be submitted through the Office of Student Accounts.
To pay by check
Application fees are only accepted through your application portal with a credit card. If you prefer to send a check for your course deposit, please address it to our Office of Student Accounts at:
Colorado College
Spencer Center, Rm 116
14 E. Cache la Poudre St.
Colorado Springs, CO 80903
Scholarships
Need-Based Scholarship
As part of your online course application, you will need to submit a 500 word essay on "The Importance of a Liberal Arts Education in Today's Society" and a full copy of your parent/guardian's most recent tax return through your application or directly to precollege@coloradocollege.edu. To be considered for a need-based scholarship, students must submit the essay, tax information, and all application materials by March 1, 2023. You will be notified of your award on April 10, 2023.
A $500 merit-based award for students applying to a Pre-College course. Graduates of Colorado College or individuals that have completed a course at Colorado College may nominate a high school student for this award. Limited funding is available and will be awarded based on a strong personal profile. Students should submit the completed Pre-College Alumni Grant form and all application materials by March 1, 2023. You will be notified of your award on April 10, 2023.
Required Forms
The Colorado College Summer Session requires admitted students to submit a series of forms before their arrival on campus. All forms are also be available through your online application
Post-Acceptance
TB Test

A TB test is not required if the student is determined by their health provider that they are not at risk of Tuberculosis. A signed form is required by all students participating in the Pre-College Program.

COVID-19 Proof of Vaccination or Waiver
Please submit to precollege@coloradocollege.edu no later than one week before your arrival
Office Information
Contact Us!
Phone: 719-389-
6239
On-campus: Armstrong Hall, Room 213-A