2023 Pre-College Course Offerings
Students who successfully complete a Colorado College Pre-College course earn .75 credits (or 3 semester hours). This credit is transferable to many other colleges and universities.
Pre-College Block - July 10 - July 26
AH 125: Art and the Museum in the 20th Century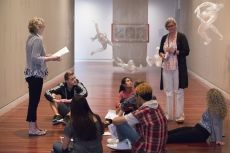 Professor Rebecca Tucker
Ever visited an art museum and wondered what to think about contemporary art? This course provides an introduction to the history of art since 1900, using the lens of the museum to understand issues in modern art and society. The class will undertake hands-on field work in museums in Colorado Springs and Denver. Students will learn skills in visual literacy, research, oral presentation, critical thinking, and will have the chance to do research with objects in the collection of the Fine Arts Center at Colorado College.
AN 208: Introduction to Field Archaeology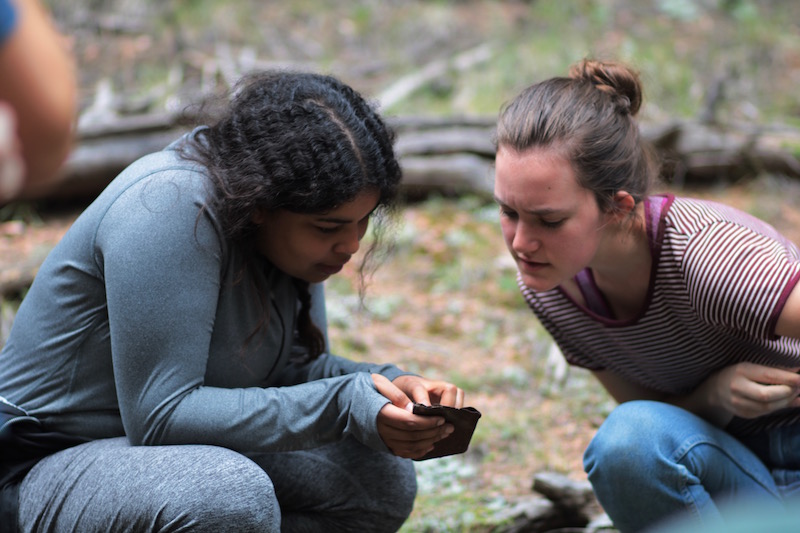 Associate Professor Scott Ingram
Archaeology is the scientific study of the ancient and recent human past through the material traces of past human activity. In this hands-on introduction to archaeology, students learn some archaeological and anthropological methods used to reconstruct, document, and interpret aspects of the human past.
EN 104: Cross Genre Writing Workshop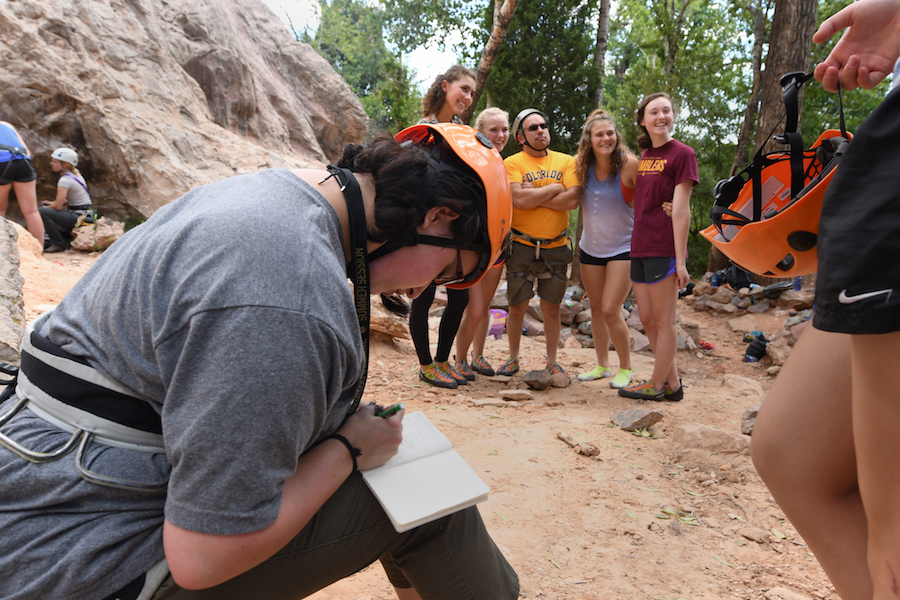 Associate Professor Steven Hayward
This high-energy workshop allows creative writers to try their hands at a range of styles. From prose to spoken word to plays, we will explore across genres, building a tool box of literary adventure.
EV 104: Climate Change and Sustainable Development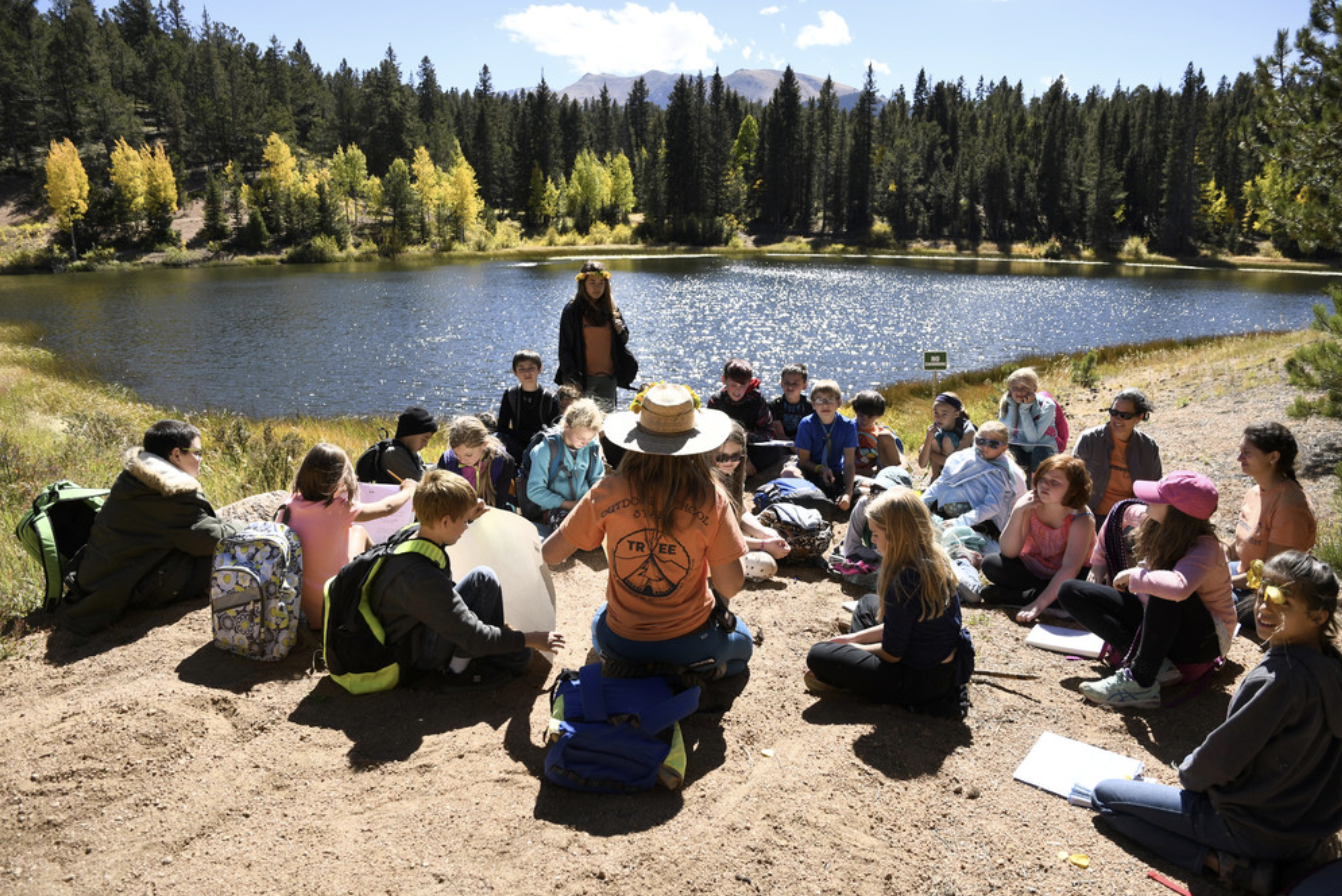 This class begins with an investigation of history and definitions of sustainable development and the key actors and institutions in the global arena that have worked to promote it. We then examine socioeconomic, political, cultural, historical, and philosophical drivers of current environmental conditions. Includes perspectives emphasizing potential responses to climate change and the debates around these issues. 
FM 205: Sport, Media, and Society
Visiting Instructor Taylor Nygaard
This course examines the ways in which discourse surrounding sports influences culture, politics, and identity. Using the tools of media and cultural studies students analyze the discourses surrounding topics such as the rhetorical construction of the athlete, sporting events, athletes as racialized and gendered bodies, the commodification of the athlete, athletes and activism, as well as fandom and identification. This isn't a class about the rules or the appreciation of sport. It's about how sport is commemorated, how its heroes and villains are constructed and represented, and most importantly what that tells us about how contemporary popular culture values different racial, gendered, and class identities. The aim of the course overall is to introduce students to the kinds of questions scholars ask in studying sport and to enable students to improve their writing by learning to assess and analyze sources more carefully, and to position their own perspective among others in a way that is informed, critical, and civil.
HK 115: Intro to Human Anatomy for Pre-Health Majors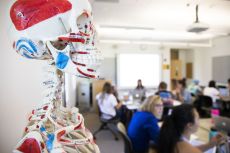 Senior Lecturer Dan Miska
A lecture and clinical case study course designed to help students gain an understanding of the fundamental concepts of the structure of the human body. The course will include regional study of the major organ systems. This course is designed to meet the needs of students interested in pre-health majors & allied health fields. 
PS 102: Freedom and Empire: The Drama of Ancient Politics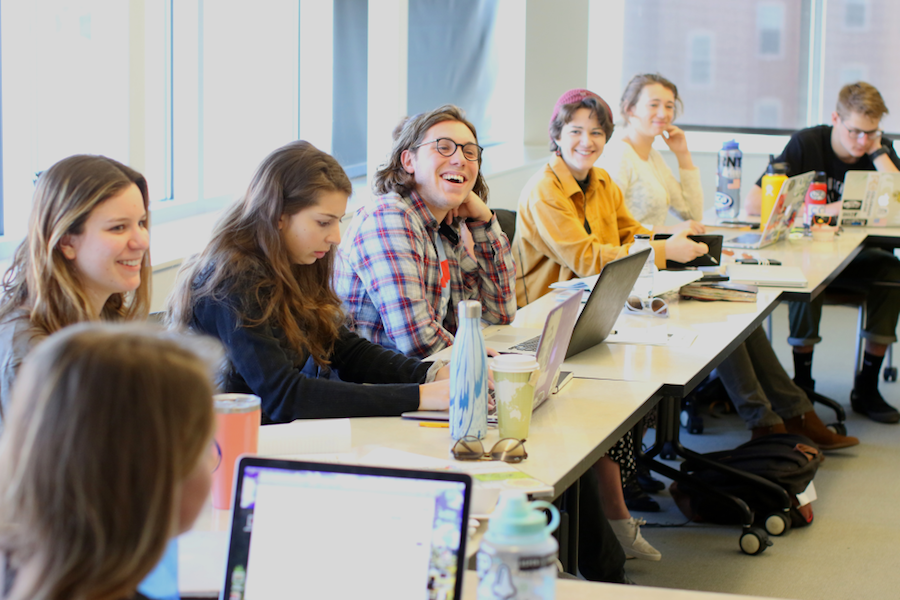 Assistant Professor John Grace
This course examines the gripping drama of ancient Roman politics, from the struggle for freedom to the temptations of empire, as it is notoriously described by Machiavellian in "The Prince," and vividly portrayed in Shakespeare's Roman plays.

EC 110: Principles of Business Management
Visiting Instructor Janet Brugger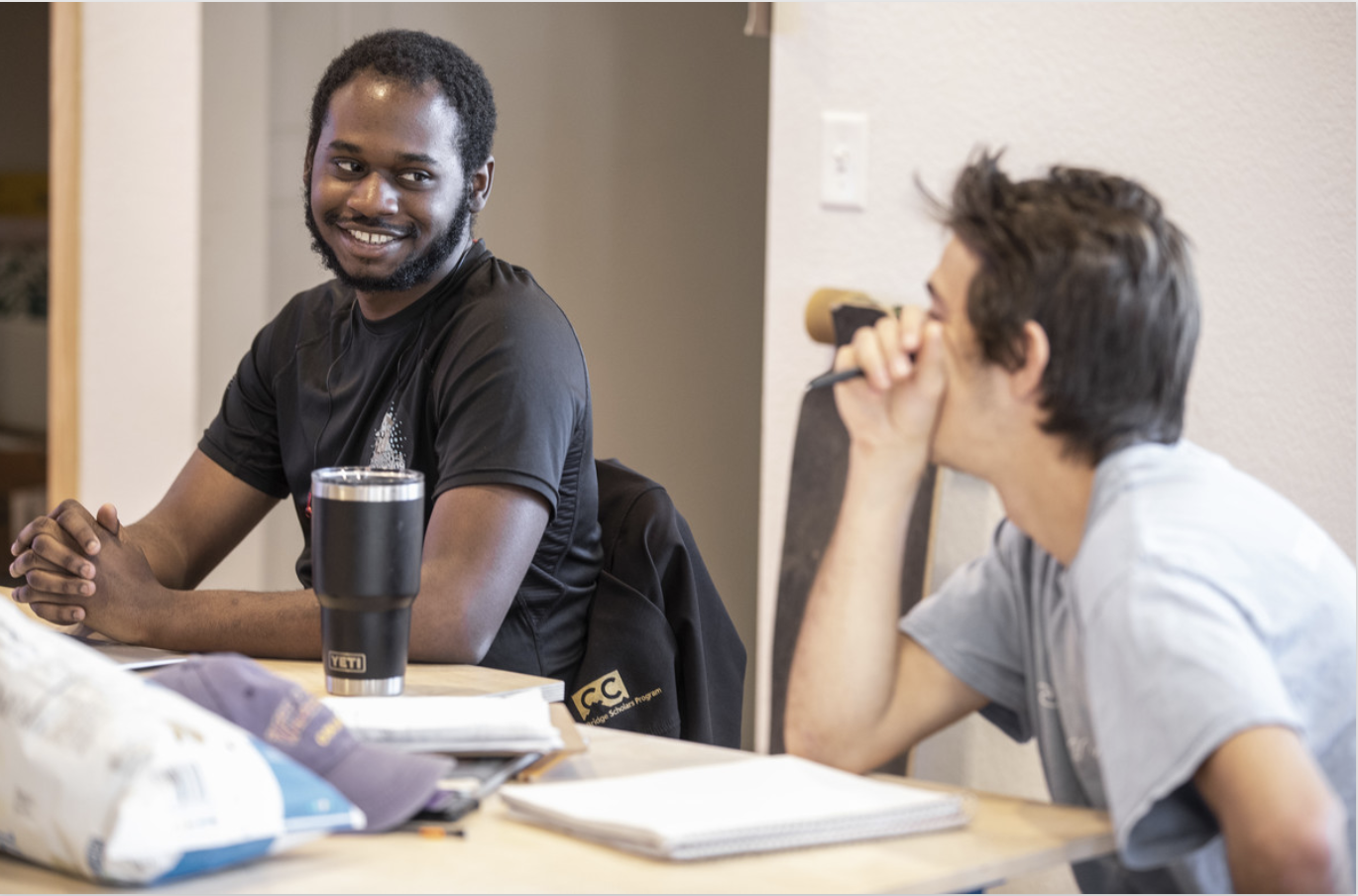 Provides an overview of the principles of management. Emphasis is on the primary functions of planning, organizing, staffing, leading and controlling with a balance between the behavioral and operational approaches. The course will integrate the functions of management and application of leadership to general managerial situations and will include guest lectures from local business leaders.
Office Information
Contact Us!
Phone: 719-389-
6239
On-campus: Armstrong Hall, Room 213-A