2021 Pre-College Course Offerings
Colorado College will require all students, faculty, and staff who are living, learning, working on and accessing campus be fully vaccinated against COVID-19. All Pre-College students will be required to provide proof of vaccination or exemption by July 1, 2021. More information on the process will be provided soon, and we will work with students who may have limitations on accessing vaccinations. If you have questions or concerns about vaccines or the vaccination process, please speak to your healthcare provider.

Making this decision allows us to plan for and look forward to our in-person summer program. Full vaccination as a community will allow us to move past the great challenges of the pandemic and provide the personal attention, unequaled academic experience, and supportive, enriching learning environment you expect from Colorado College. Thank you for helping us make this a reality.
In accordance with Colorado College's COVID response and risk-mitigation protocols, the Pre-College Program will only operate during the Pre-College Block, July 12 - 28, 2021. Students will be able to live on-campus in CC's residence halls and experience field work and student life excursions, but only during the Pre-College Block. To participate, students may only enroll in one of the six Pre-College course offerings listed below.
Pre-College Block - July 12 - July 28
AS 112: Introduction to Drawing: Landscape Immersion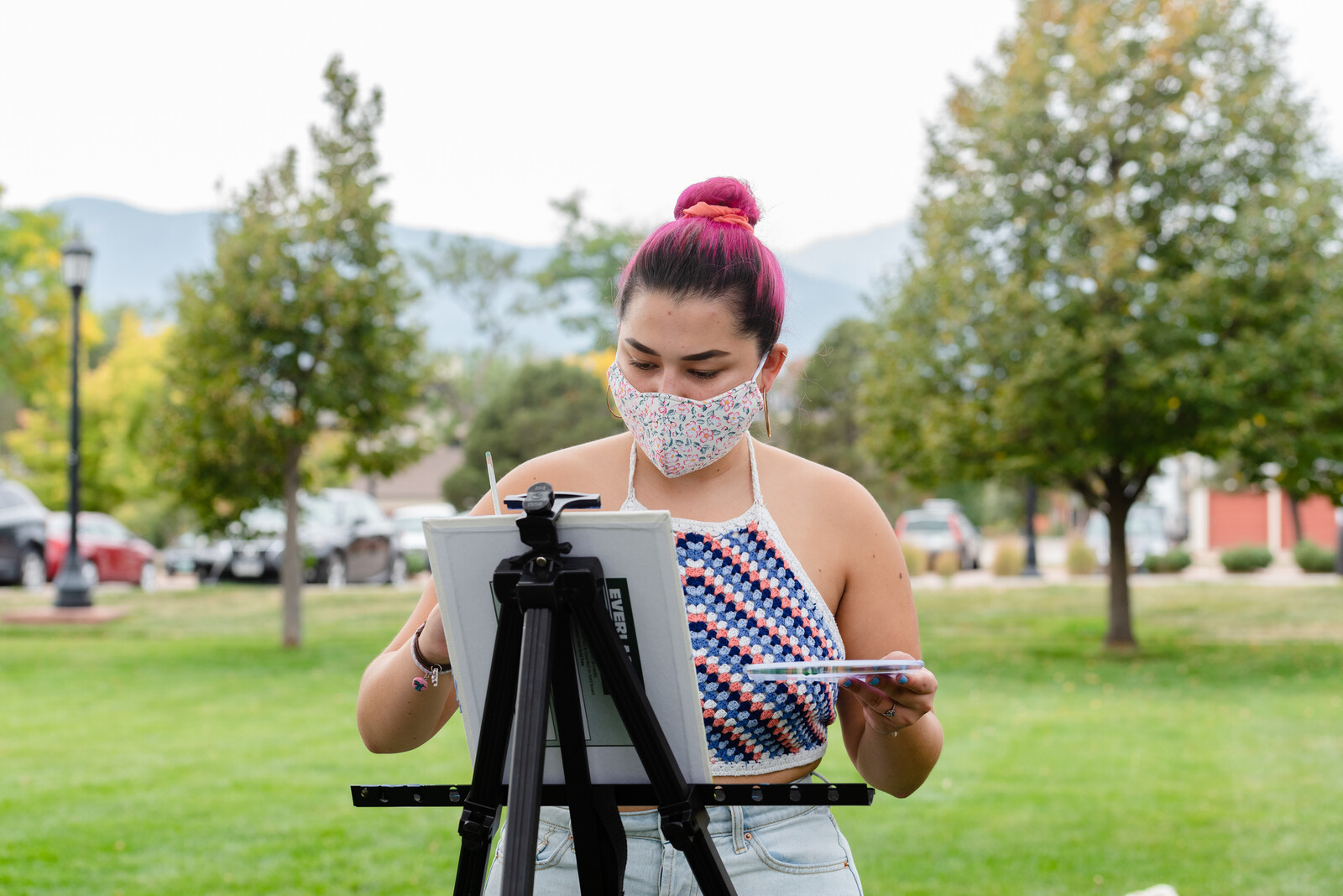 Assistant Professor Kate Aitchison
In this class, students will explore introductory drawing techniques specially in relation to the Colorado landscape. Emphasis will be on observational and technical drawing skills as we explore landscapes surrounding the Colorado Springs area, drawing outside on location. Students will gain fundamental skills by studying line, shape, value, and composition. These concepts will be explored using different marking making tools will be introduced including charcoal, pencil, ink, and conte. Students will be both in field drawing from the landscape itself, and in the classroom, learning technical concepts in a more controlled setting. Taking lessons from this multi-pronged, approach, students will complete a portfolio of finished drawings that speak to the complex nature of our contemporary landscapes.
Supported by The Marie Walsh Sharpe Art Foundation in honor of Joyce Robinson
---
Class Full
BE 101: Chemistry and Biology of Colorado Wetlands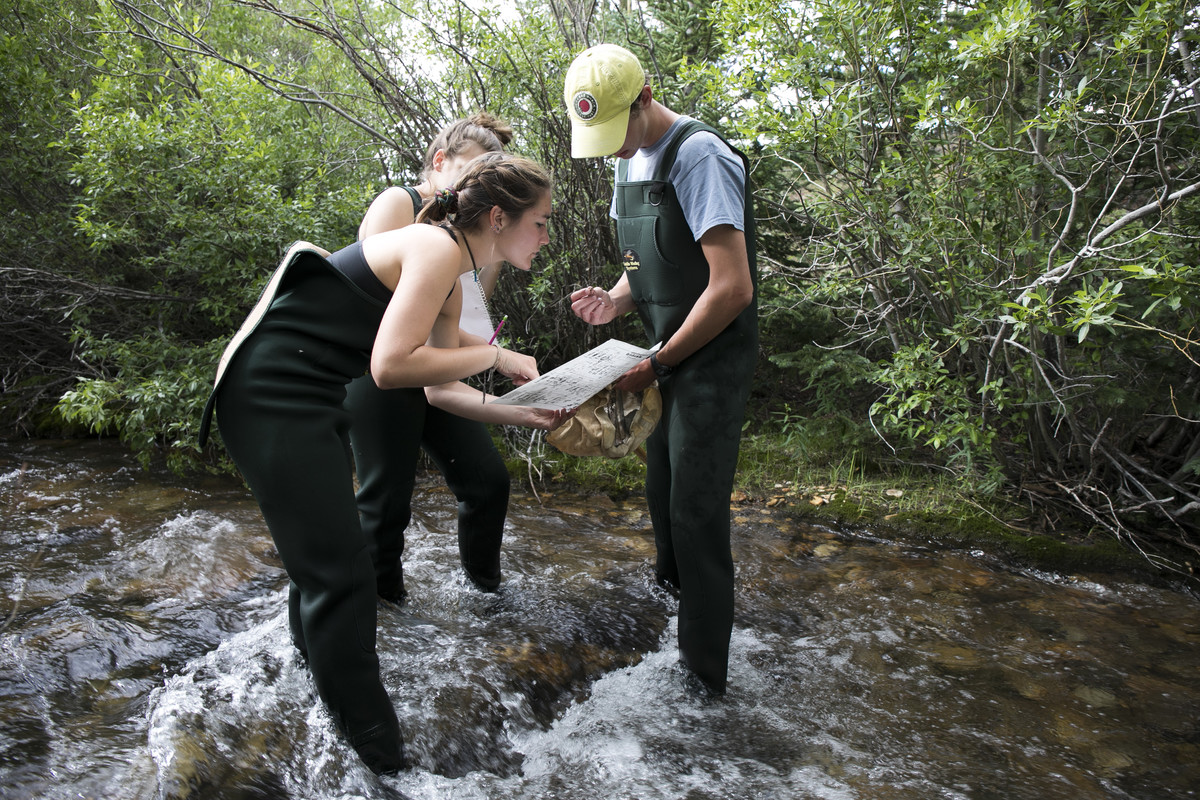 Associate Professor Murphy Brasuel & Associate Professor Shane Heschel
This course will examine the ecology and chemistry of the wetland habitats along the Colorado Front Range. Through inquiry-driven research experiences students will explore the physiological and edaphic factors that determine the distribution of plants in wetland habitats. This cross-disciplinary course will have a special focus on invasive plant species in wetland habitats and involve studies of the interactions between chemistry and biology in driving wetland structure. Students will conduct experiments and collect data in order to quantify these interactions, and will gain a greater familiarity with the scientific language of wetland ecology, learning both botanical and chemical terms in order to better describe wetland habitat structure and function.
---
EC 110: Marketing for Entrepreneurs
This course will provide an introduction to many of the major concepts in marketing (differentiation, segmentation, positioning, pricing, promotion, brand relationship) and key marketing activities (developing basic marketing and advertising strategies, conducting market research, developing and refining concepts, and making a pitch to interested third parties to support the venture). The class will be highly experiential, and involve a great deal of presenting in class. As such, we will also seek to develop your creativity, communication and critical thinking skills.
EN 104: Cross Genre Writing Workshop
Associate Professor Steven Hayward

This high-energy workshop allows creative writers to try their hands at a range of styles. From prose to spoken word to plays, we will explore across genres, building a tool box of literary adventure.
---
MB 100: Viruses: The Biology of Epidemics

Professor Ralph Garcia-Bertrand
This class will introduce students to the basic concepts and language of cell biology and viral infection. In addition, the course will cover the political, economic, and social consequences of the HIV epidemic, as well as the current COVID-19 pandemic caused by the SARS-CoV-2 virus.
---
PS 102: Freedom and Empire: The Drama of Ancient Politics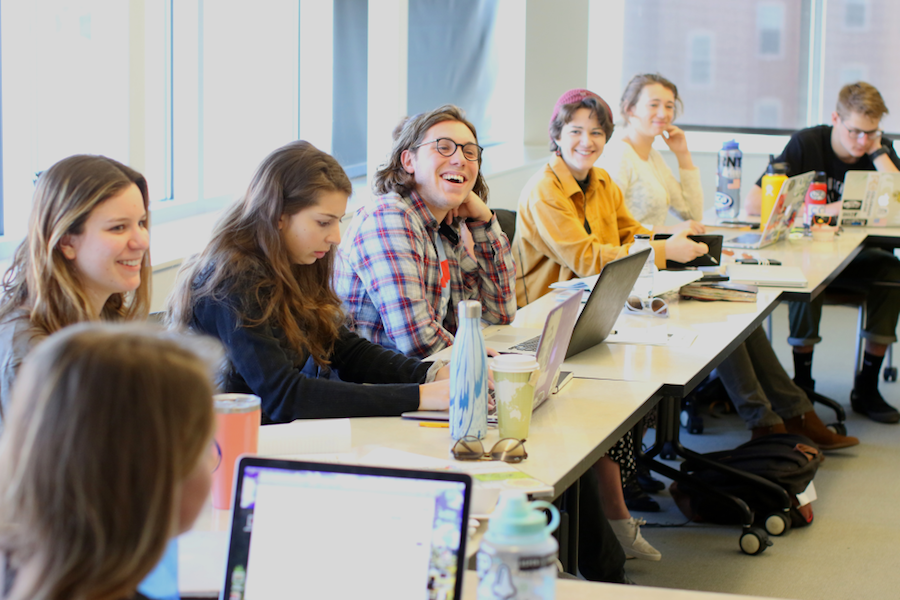 Assistant Professor John Grace
This course examines the gripping drama of ancient Roman politics, from the struggle for freedom to the temptations of empire, as it is notoriously described by Machiavelli in "The Prince," and vividly portrayed in Shakespeare's Roman plays.
---
Contact Us
Visit Us
Armstrong Hall, Room 207 Colorado College 14 E Cache La Poudre St. Colorado Springs, CO 80903