Programming
Colorado College will require all students, faculty, and staff who are living, learning, working on and accessing campus be fully vaccinated against COVID-19. All Pre-College students will be required to provide proof of vaccination or exemption by June 1, 2022. 


Making this decision allows us to plan for and look forward to our in-person summer program. Full vaccination as a community will allow us to move past the great challenges of the pandemic and provide the personal attention, unequaled academic experience, and supportive, enriching learning environment you expect from Colorado College. Thank you for helping us make this a reality.


If you have additional concerns about COVID-19 or our campus response, please contact us at precollege@coloradocollege.edu or refer to www.coloradocollege.edu/coronavirus for the most up-to-date information
Located within the unceded territory of the Ute Peoples, Colorado College is unique among liberal arts colleges because of its longstanding Summer Session that creates a vibrant academic community year-round. The Pre-College Program provides students with the opportunity to immerse themselves in the culture of the college, with a combination of academic and social programming planned by our program assistants.
Pre-College students will be in class from 9:00am-12:00pm. In the afternoons, students will have time for science course labs, homework, class field trips, and general free time. Supplemental academic programming is provided 2-3 times each week from 4:00-5:00pm, and the evenings are open for the students to socialize, work on projects, and enjoy the community atmosphere at Colorado College.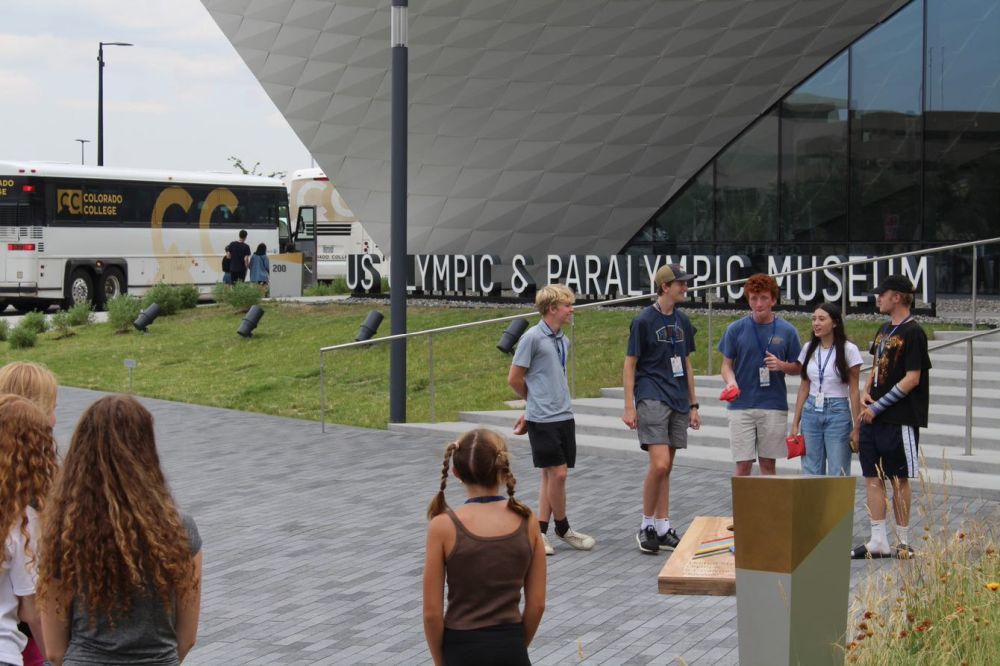 Programming
Academic Programming
Introduction to the Colket Center, and how to seek academic assistance
Admissions Tour
Interview with the Admissions Team (for rising seniors)
Time Management Workshop
Stress Management Workshop
Utilization of Summer Jobs and Internships, for College and Beyond
How to Write an Admissions Essay
Social Programming
Trips to downtown Colorado Springs
Cheyenne Mountain Zoo
Movie nights
Trips to Old Colorado City
Josh and John's ice cream
Hiking
Camping
The Manitou Incline
4th of July Festivities
Barbeques
Photo Gallery
Office Information
Contact Us!
Phone: 719-389-6656
On-campus: Armstrong Hall, Room 212