David Preston Memorial Award
The David Preston Memorial Award* was established to honor the life of David C. Preston, Class of 1999, who served as a paraprofessional in the Department of Economics & Business for two years following his graduation.  
Each October, department faculty select a few students who embody the qualities David exuded – an enthusiasm for the study of economics and business, an eagerness to support the department and its students, a ready smile, and a deep love for Colorado College.  
Please see below for this year's winners as well as winners of years past. 
*There is no application for this award. Students are selected by faculty based on number of credits completed in the major (20 credits or less), academic performance, and the qualities mentioned above.  
2022-23 Winners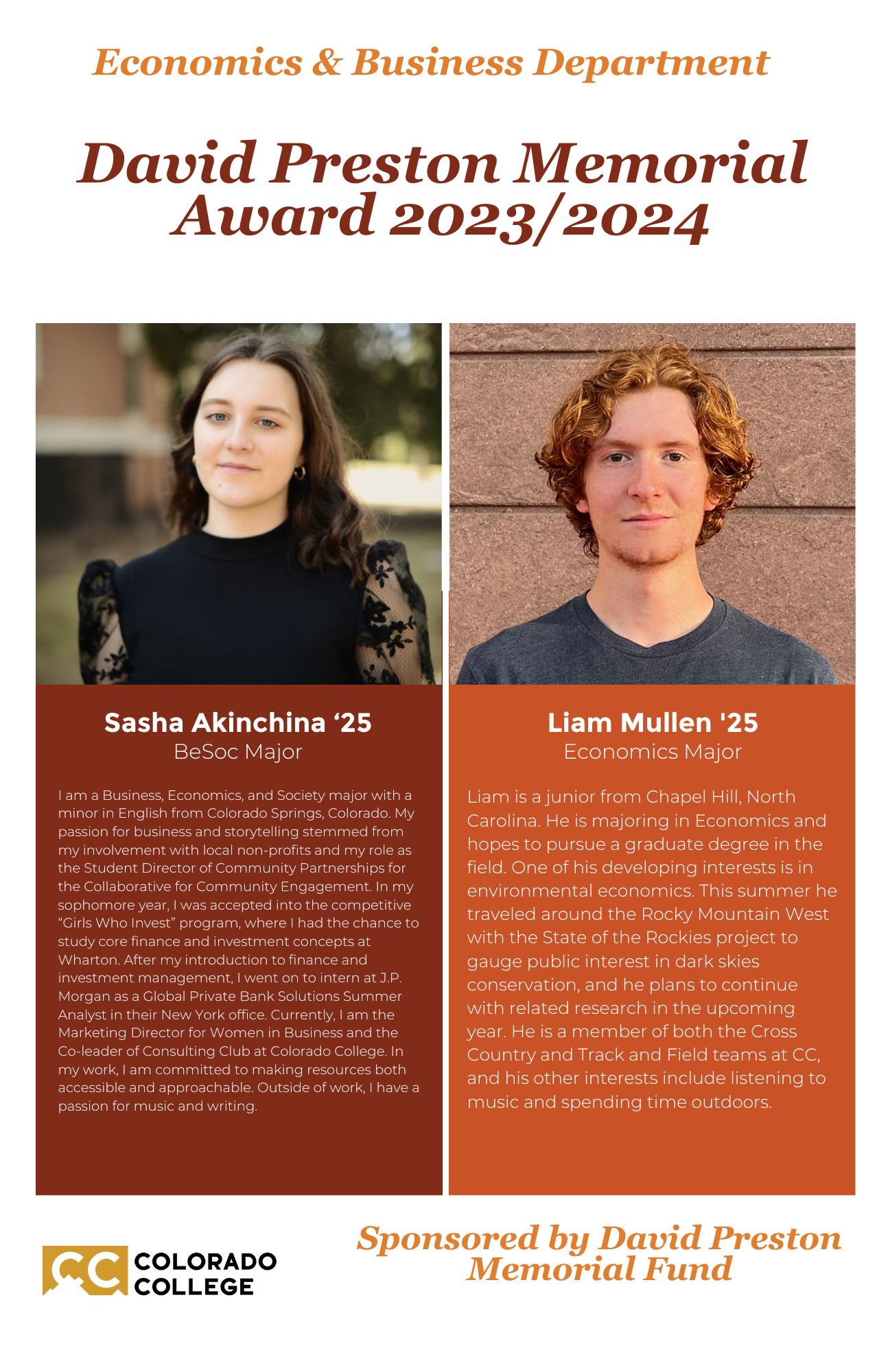 2021-22 Winners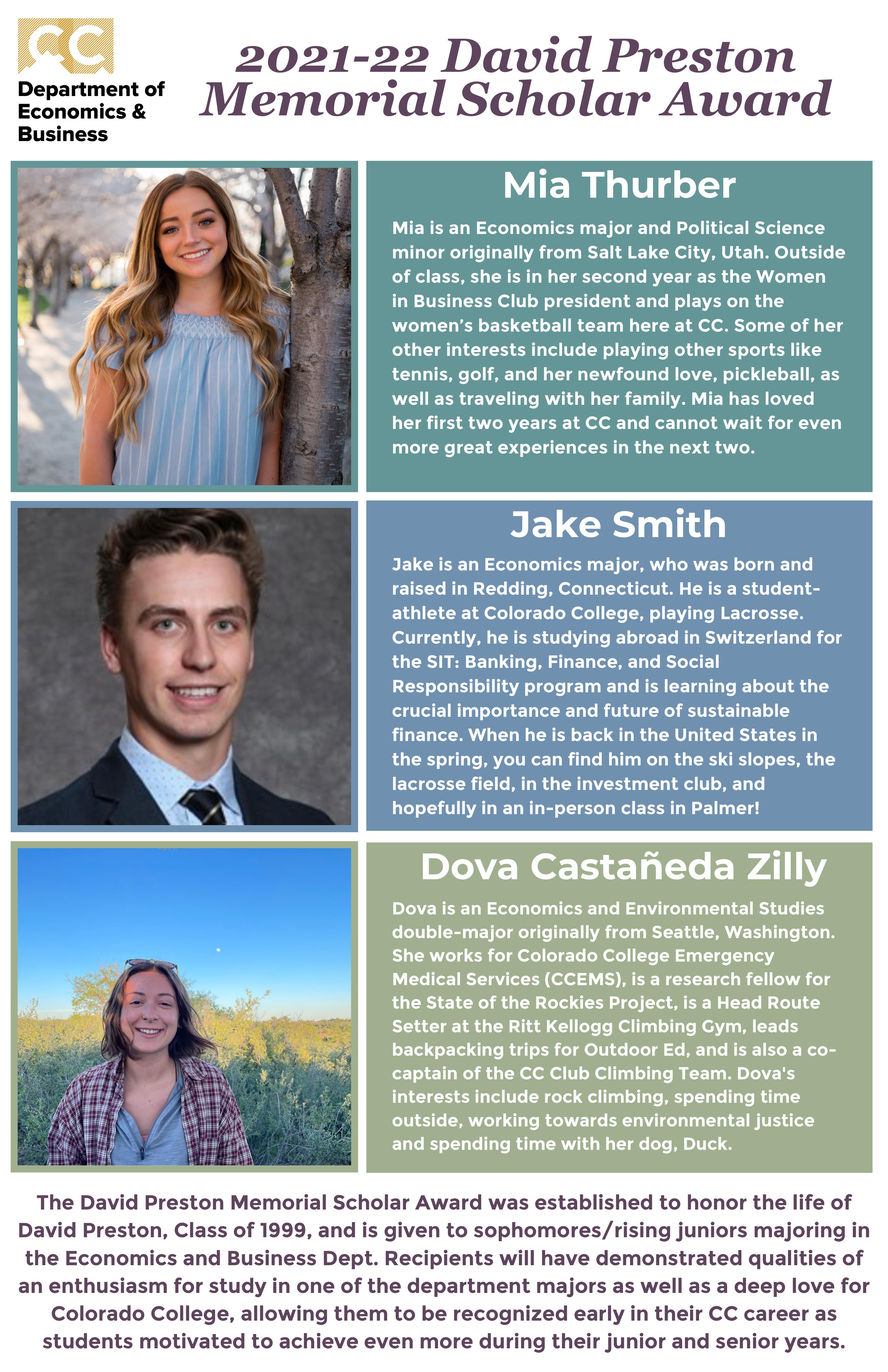 2020-21 Winners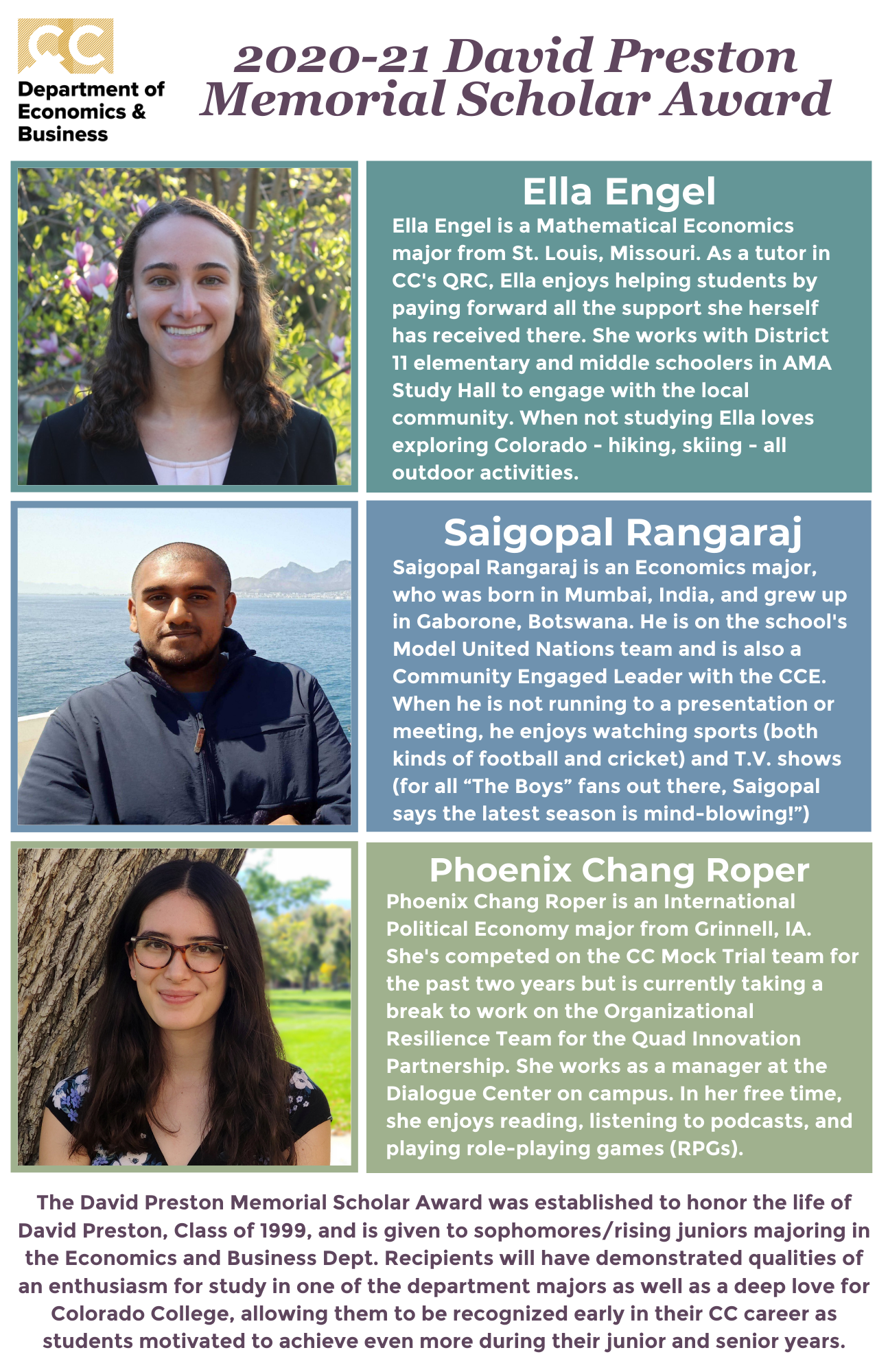 2019-20 Winners