State of the Rockies Project
We of Colorado College's State of the Rockies Project encourage students to further their interests in the social and political challenges of living in the Rocky Mountain West. Students embark on inter-disciplinary investigations around the region to discover the possibilities for balancing human activity without spoiling the natural environment.
2022 Project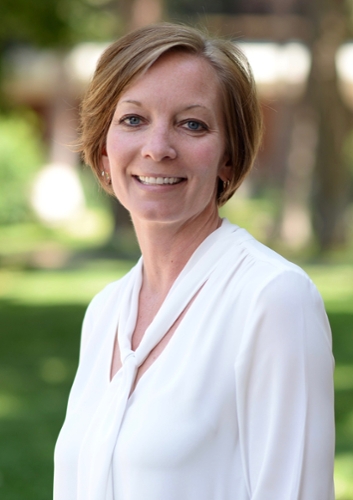 Kat Miller-Stevens
State of the Rockies Faculty Director
SPOTLIGHT
How a free poster turned into a Rockies Fellowship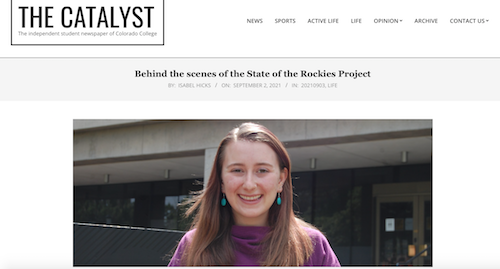 Izzie Hicks, '21 shared how she accomplished her goal of becoming a State of the Rockies Fellow in her recent article published in Colorado College's independent student newspaper, The Catalyst.
'Behind the scenes of the State of the Rockies Project'
---
CC art student's work inspired by smoke and flames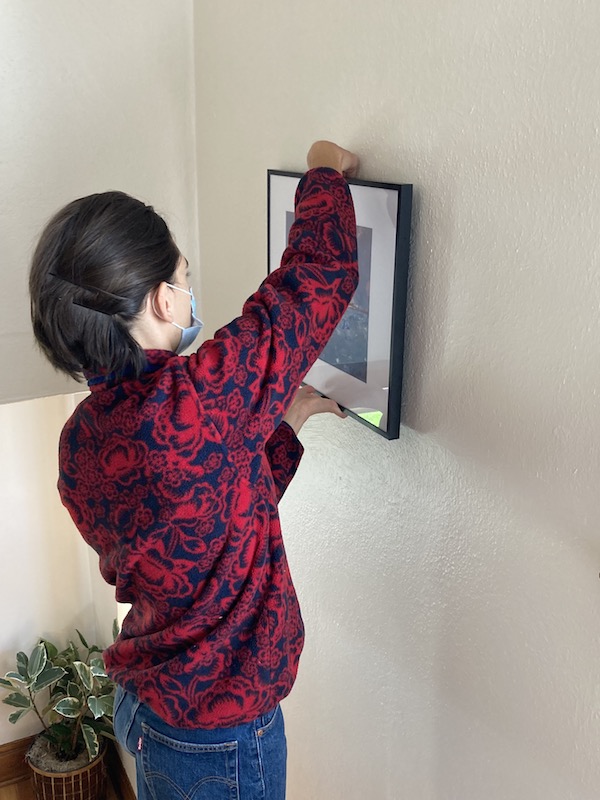 26 October 2021
Calaya Hudnut, '22 worked last spring as a student curator for the State of the Rockies Orange Skies project.  A California resident, Calaya has experience living in a fire-prone ecosystem, but it was working on the project that helped her gain an understanding of the important role of fire in shaping western landscapes. After working on Orange Skies, Calaya appreciates the natural beauty and understands the function of fire in western US semi-arid ecosystems.  She also gained insight into how the influence of hotter and drier climate conditions drive bigger and more frequent western fires.
"While creating the Orange Skies exhibit, I was in awe of how wildfire holds a multitude of dichotomies; the images of fire evoke beauty, destruction, loss, anger, rebirth, hope. What angered me the most was how these recent mega fires are yet another, impossible to ignore symptom of climate change and settler colonialism...."
- Calaya Hudnut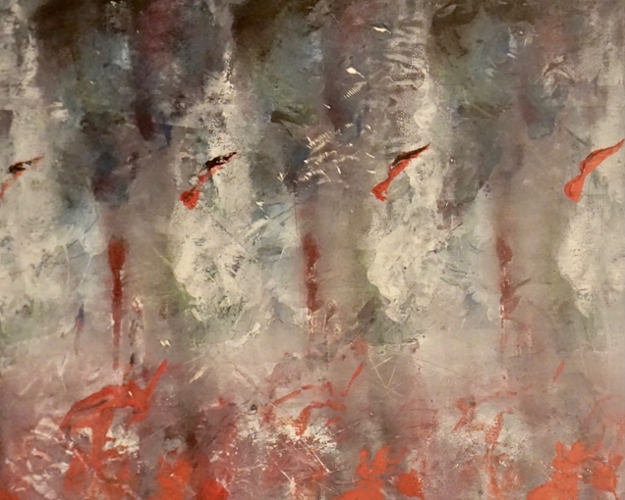 This summer, some of Calaya's art was shown in a downtown gallery, The Space, that features aspiring local artists.  Among her intriguing pieces were several prints inspired by her recent work on the Orange Skies project. 
"I worked on the Orange Skies photo exhibit for the State of the Rockies Project and afterward found that the themes of fire, the elements, and the natural cycles of destruction and creation influenced my artwork."
Time to Go Away
Ink on Paper
Calaya Hudnut, 22 - Studio Art Major