Student Employees & Interns
Project Assistants/Researchers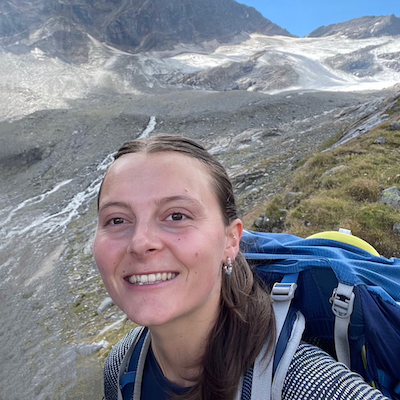 Katy Chapman '24 is an Anthropology major with interests in cultural Anthropology and Archaeology. She grew up in Germany and Swarthmore, PA. In her free time, Katy loves doing art, spending time outside, making music with her band, and caring for her house plants. She is excited to be a part of the State of the Rockies team and help with a variety of projects.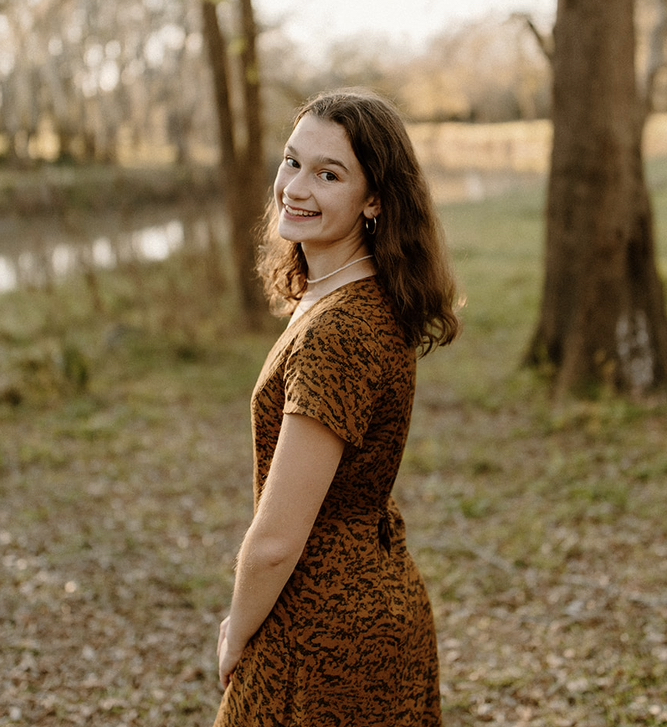 Alison Mueller-Hickler '26 is from Katy, Texas.  She is a member of the Cross-Country and Track teams, a future RA, and is on the Student-Athlete Advisory Committee for Colorado College. She plans to major in Environmental Science with a minor in History. Alison became involved with State of the Rockies after attending a tabling event in Block 3. She encourages anyone, who has the chance, to explore the Colorado Springs area and Rocky Mountain Region.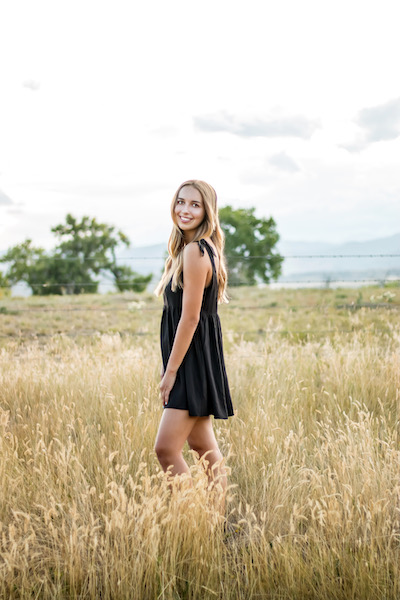 Macy McCauley, '26 is an education major from Loveland, Colorado whose interests are art, graphic design, hiking, the outdoors, swimming, and crocheting. Macy joined the State of the Rockies because she wanted to contribute to the larger Colorado Springs community by assisting important environmental and sustainability initiatives. She is also interested in graphic design and the Anthropogenic was the perfect opportunity to hone her skills. 
Creative Assistant Producers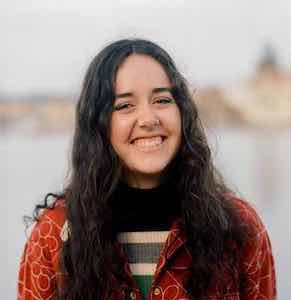 Rafi Donahoe '24 
Rafi is from San Francisco, California and is majoring in art. Her hobbies are biking, watching movies, and cooking. A fun fact about Rafi is that her dad used to be a weatherman, so he announced her birth on live TV.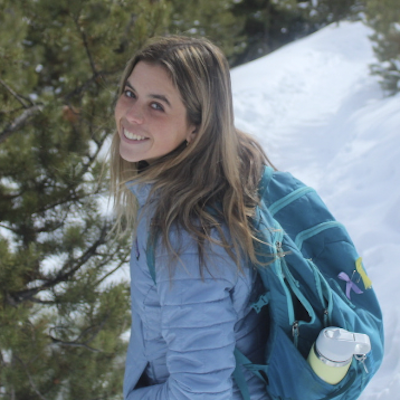 Nicole Craighead '26 Nicole is from Greenwich, Connecticut and is majoring in mathematical economics. She likes to run, play soccer, and swim. A fun fact about her is that she competed in chess nationals in Pre-K and kindergarten.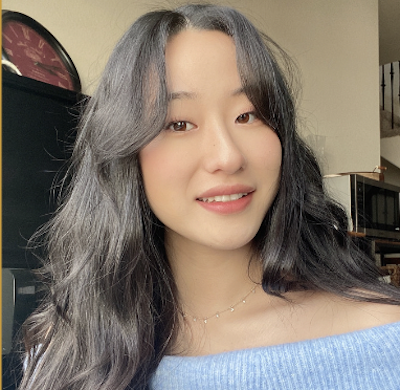 Kate Lee '24 Kate is from Erie, Colorado and enjoys reading, singing, and hanging out with friends. She is majoring in International Political Economy and can speak four languages (English, Korean, Japanese, and Chinese)
Dark Skies Summer '23 Project Interns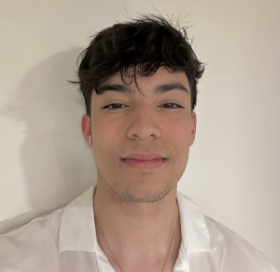 Sergio Hernandez '24 
Sergio is looking forward to expanding his skills in the research field. He is from Denver, and plans on working around the Denver area post-college. As a business and economics major, he strives to contribute to research projects, and build up the knowledge needed to handle his own thesis projects. Sergio is a first-generation student and is dedicated to his academics and work, willing to do anything necessary to achieve his ambitions and goals. His interest in the Dark Skies project stems from his passion for research and the hope of providing useful information for others. To him, this is just the beginning of a variety of contributions he plans to make.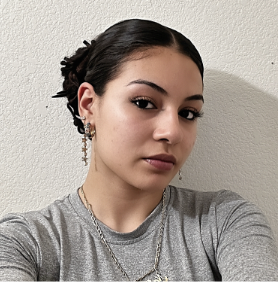 Natalia Segovia '25
Natalia is a rising junior at Colorado College, where she is majoring in Economics. She is originally from Colorado Springs, Colorado. In her free time, she enjoys working out, hiking, and listening to music. She is also involved in several extracurricular activities, including SOMOS and the Colorado College Investment Club.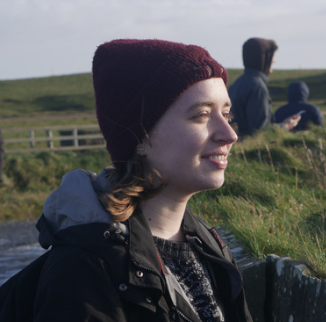 Sarah Bedell '23 Sarah (she/her) is majoring in Museum Studies and minoring in Performance Design. Sarah is an artist and has been exploring how she can lend her creative eye to museum and theatre design in college. She has been grateful for this opportunity to work with State of the Rockies to practice her curatorial skills and advocate for the importance of art. 
Dark Skies/Public Lands Visitors Survey Summer '23 Project Interns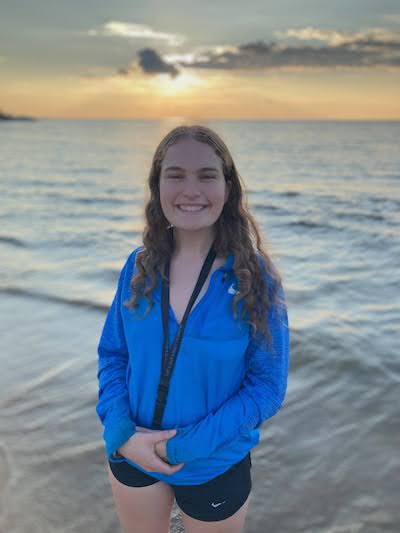 Brigitte Arcoite '24
For most of her childhood, Brigitte knew no connection to our natural world as she had grown up in a relatively dense metro area in Norwalk, CT. This all changed when she was introduced to a small state-funded wilderness therapy-like program tucked away in the woods of northern Connecticut. Brigitte's rigorous involvement in this reciprocal environment helped her discover her passion for environmental advocacy alongside a community-engaged approach. She is eager to explore this passion in a new way alongside State of the Rockies. 
Lily Frost '26 
Lily is from Berkeley, California and pursuing an organismal biology and ecology major. She is interested in human interactions with the natural world and minimizing our impact on different ecosystems. The dark skies public lands survey is a combination of her conservation and journalism interests and an opportunity to form a qualitative understanding of recreation and conservation in the Rocky Mountain west.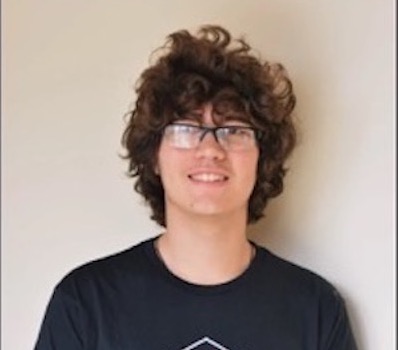 Jesús Lara Rivas '25 
Jesús is studying Geochemistry at Colorado College. He was born and raised in Venezuela; moved to New Mexico, for boarding school at UWC-USA. He has played tennis for about 14 years and loves Back-country activities particularly Backpacking. Jesús' not-so-common hobby is Archery. His research interests vary from Geopolitics to Stable Isotope Geochemistry and Trace element Biogeochemistry. He intends to use his individual research opportunity in the Dark Skies Project to study the effectiveness of Wilderness Areas as conservation-designated land or Isotopic Tracers of the impact of humans in federal lands.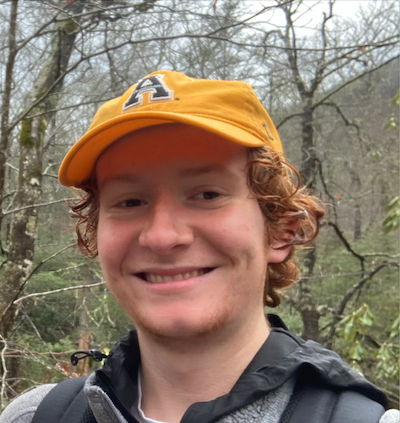 Liam Mullen '25
Liam is a rising junior from Chapel Hill, North Carolina. He enjoys running, hiking, and spending time outdoors. His interest in conservation was sparked by spending time in the beautiful mountains of Colorado. He plans to major in economics and is excited to work as part of the State of the Rockies project this summer.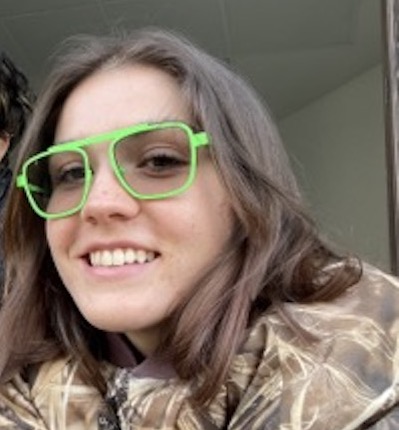 Nathalie San Fratello '25
Nathalie is a second year from the city of Chicago. As a Design Studies major and Feminist and Gender Studies minor her interests combine studying art with a social purpose, fashion, and conscious consumption. Her extra curriculars include being Fashion Club and B-Side president where she mainly organizes events for students to share their artwork. In her free time, personal passions include upcycling fabrics and materials, walking, exploring, and yoga. She is looking forward to working on the Dark Skies and Public Lands Research team, as she pursues field interviews relating to conservation in the West, sustainability, and natural textiles.
Waldo Canyon Summer '23 Project Interns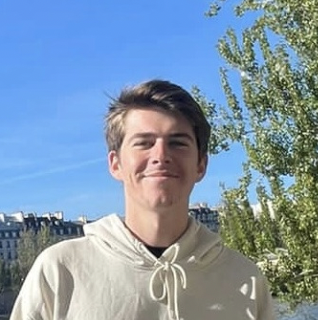 Chris Burich '24
Chris is an Environmental Studies major and Urban Studies minor from New York. At Colorado College, he is a part of the Club Baseball team, a member of the Sigma Chi fraternity, and an Arena Specialist at Ed Robson. Chris enjoys biking, skiing, or anything that involves being outside either on or off campus. He is looking forward to working with the State of the Rockies to learn more about his local environment, advance his GIS skills, and collaborate with other passionate students and professors.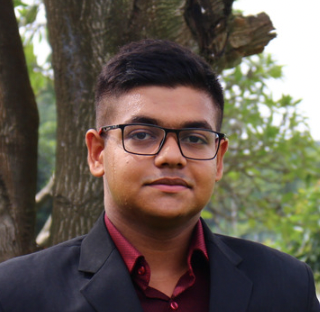 Shamdeed Kabir '25
Shamdeed is from Dhaka, Bangladesh is pursuing a major in Computer Science and a minor in Statistics. He is broadly interested in data science and modeling, and envisions himself working in the fields of machine learning, bioinformatics, or climate modeling in the future. Apart from his academic interests, Shamdeed is an avid antique coin collector and car enthusiast, who loves to travel to different countries and enjoys backpacking, fishing, and kayaking.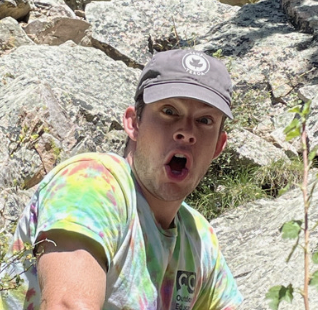 Liam Keilty '25
Growing up in Las Vegas, Nevada, Liam learned a strong respect and awe for the mountains and flora of the West. The mountains of Colorado offer so much to not only the wellbeing of people, but also the wellbeing of our global environment. Although Colorado is a new place, Liam is invested in learning as much about its ecological systems and committed to finding new ways to preserve or rehabilitate the beauty that resides here. Liam is excited to study the effects and possible solutions to severe wildfires in the West.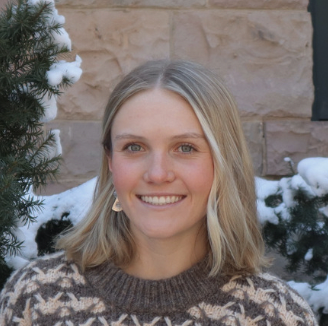 Sydney Morris '24
Sydney is a senior Organismal Biology & Ecology major from Boise, Idaho. With a passion for conservation and forest ecology, she works as an Assistant Research Ecologist for the Waldo Canyon Fire project. Outside of State of the Rockies, Sydney is a Spanish Translator, an illustrator for The Catalyst, and plays on the Women's Club Soccer team. She also enjoys backpacking, skiing, and playing her guitar!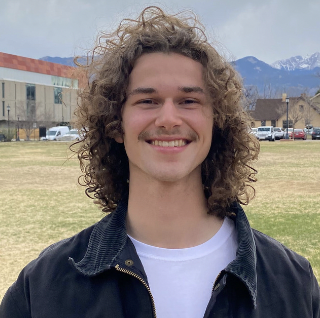 Theo Ollier '26
Theo is a rising sophomore here at Colorado College. He hopes to double major in Organismal Biology and Ecology as well as Environmental Science. He is from Wooster, Ohio, and in his free time likes to rock climb, hike, and read. Theo got involved with this project because he wanted the opportunity to study the effects of climate change in the Front Range firsthand and gain ecological knowledge.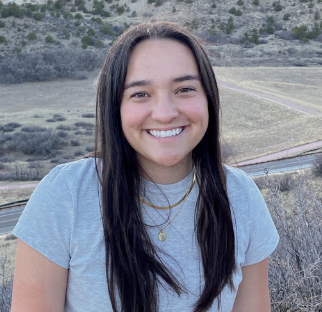 Charlotte Pulido '24
Charlotte is a third-year Environmental Science major and Human Biology and Kinesiology minor from Denver, Colorado. She enjoys playing tennis, traveling, and spending time outside. As a member of the Waldo Canyon team, Charlotte is excited to contribute to our understanding of local wildfire impacts and the regeneration process through field research. She is eager to work for State of the Rockies and pursue her interests in sustainability and conservation. 
Ollie Beland '25
Ollie is a Biochemistry major and is hoping to minor in art studio and math. He grew up in Little Rock, Arkansas - but has always been drawn towards the Rocky Mountain region. Ollie enjoys integrating art into as many aspects of his life as possible - particularly through photography. It was in Colorado where he first discovered photography, and now almost 10 years later he is ecstatic to use photography this summer as part of the Waldo Canyon Research Project.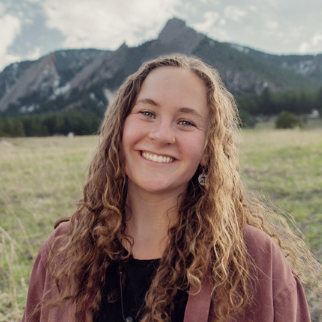 Maren Greene '24
Maren is a Studio Art major who works across a variety of mediums, focusing primarily on painting and photography. She has lived her whole life in Colorado and is passionate about preserving the natural spaces that helped raise her. She knows that the time she spends outdoors—skiing and biking though mountains, walking around gardens, and lounging under trees— is sacred: grounding her in life's chaos and inspiring her creative practices. As such, she is deeply motivated by discovering art's place in conservation efforts and using her work to give back to the land that inspired it. 
Adventurous Spirit Film Team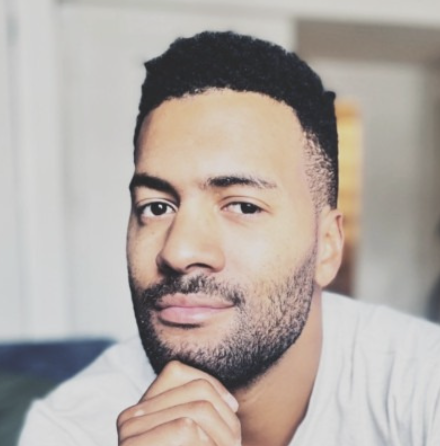 Aaron Patterson '12 
Aaron is a producer, director, and Senior Creative Director at Meta. Previously, he has worked in production and content creation roles at Hook, Uber, and Credit Karma, and has worked on numerous short film and documentary projects. He is excited to be advising the State of the Rockies Film Crew on their project this summer.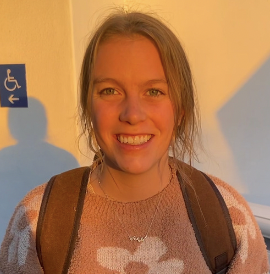 Audrey Colgin '23
Audrey is a film and Italian major. She recently completed her senior thesis Kabwe Ka Mukuba, an environmental activism film about lead poisoning in Kabwe, Zambia. She enjoys working on all facets of the filmmaking process and watching all types of films.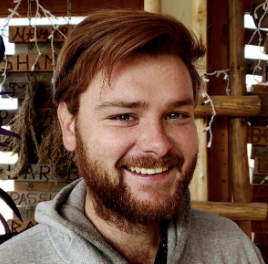 Daniel de Koning '23
Daniel is a graduating senior in the Colorado College Class of 2023. His passion is the camera and its interactions with the environment. Having completed a film and Media Studies degree with CC, Daniel hopes to work as a nature cinematographer in the future. 
Matan Fields '26
Matan is a rising sophomore from Northampton, Massachusetts pursuing a major in Film and Media Studies. He is passionate about creative storytelling as a force for positive change, hoping to tell empathetic stories that bring awareness to poignant issues and explore humanity. In his free time, you might find Matan on various long expeditions to and from ultimate frisbee tournaments, playing guitar, and spending time in nature with friends and family. At State of the Rockies, Matan aims to center the human elements and consequences of climate change through film.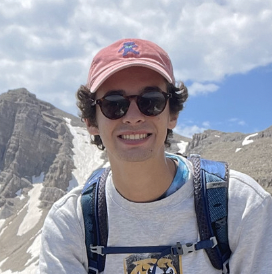 Charlie Marks '26
Charlie is a film student at CC from Atlanta, Georgia. Charlie loves making and watching movies and being an activist for the environment. Throughout high school and into college, he spent the majority of his time educating himself and others about film theory, while also working to raise awareness about the threat climate change poses to the future of humanity. Charlie's dream is to combine the persuasiveness of movie magic with a call to action to protect our planet. 
Sada Schumann '26
Sada Schumann is an Film and Media Studies major from Bozeman, MT. Sada has worked in conservation and agriculture, in addition to various creative fields. As a part of the SOTR Film Crew, Sada uses her diverse background to explore how film can create a emotional call for climate action in the Rocky Mountain West. Her work on the project falls within the increasingly important field of science communication and provides a bridge between data-driven research and public perspectives. 
Greg Shea '22 
Greg Shea is a filmmaker and editor with a focus on audio. Greg graduated from CC in 2022 with a major in Film and Media Studies and is currently working on bringing his love of climbing and the outdoors into his work.