Student Employees & Interns
Social Media Assistant Producers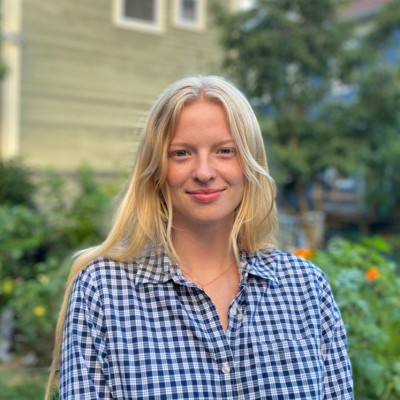 Sophie Pelletier, '22 is a senior Environmental Studies major and Spanish minor from Cambridge, Massachusetts. She is interested in creating equitable models for conservation in the United States and is passionate about environmental and food justice in both urban and rural areas. On campus, Sophie is the co-chair of the Enseña club, which teaches Spanish to local elementary school students. In her free time, Sophie loves car camping with friends and watching TV.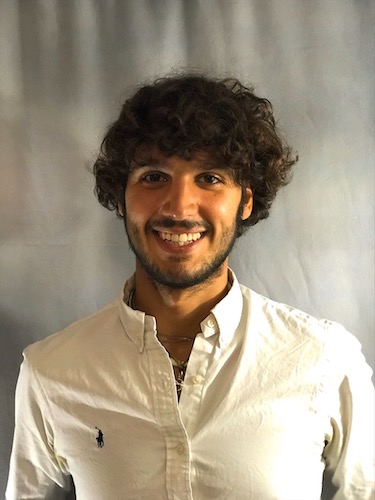 Marco Barracchia, '23 is a junior from Trani, Italy. He is pursuing an Anthropology Major and Global Health minor. Marco is passionate about the intersections between medical anthropology, feminist and gender studies, and human/environmental health. He has worked in socio-environmental NGOs in Italy, Norway, and Brazil and is currently working on a project on Italian Colonialism and Mediterranean Migration. In his spare time, he enjoys choreographing, dancing, kayaking, and traveling. He is excited to learn more about the Rocky Mountain West and be an educational and Social Media resource at the State of Rockies Project.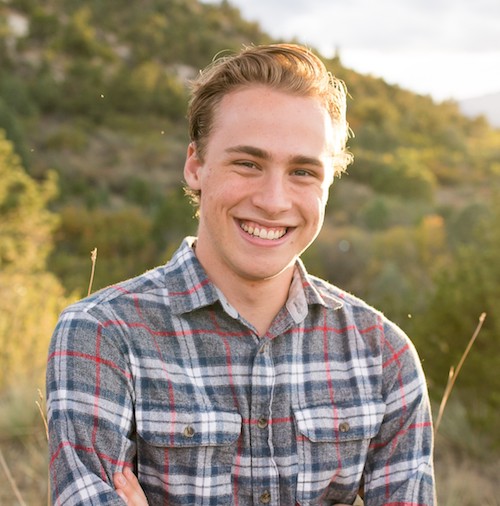 Eric Ingram, 23 is a junior from Colorado Springs, double majoring in Political Science & Film and Media Studies. He's a captain on CC's Mock Trial team and also works as a photographer for The Catalyst. In the summer, he works as a backpacking guide in the Sangre de Cristo mountains in New Mexico. When he's not working or procrastinating, he likes reading about space, watching science fiction, and experimenting with productivity systems.
Dark Skies Summer '22 project interns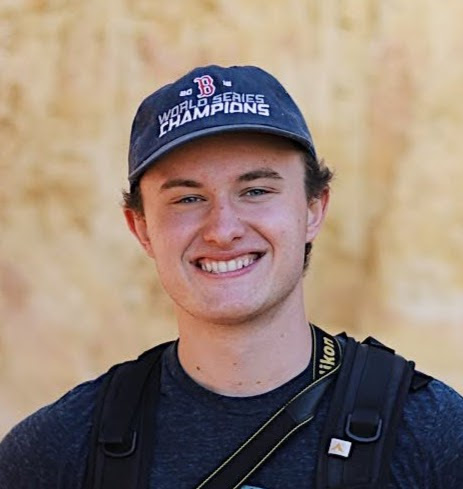 Michael Braithwaite, '23
Hello! My name is Michael and I am from Boston, Massachusetts. Here at CC, I am majoring in physics and minoring in journalism, and I work for The Catalyst as a member of the editorial staff. I've loved the night sky ever since I was little, and a few years ago I started trying to take pictures of them - a hobby that I continue to this day. I've been following the State of The Rockies project for some time now, and I'm so excited to finally be a part of it as an intern for the Dark Skies project!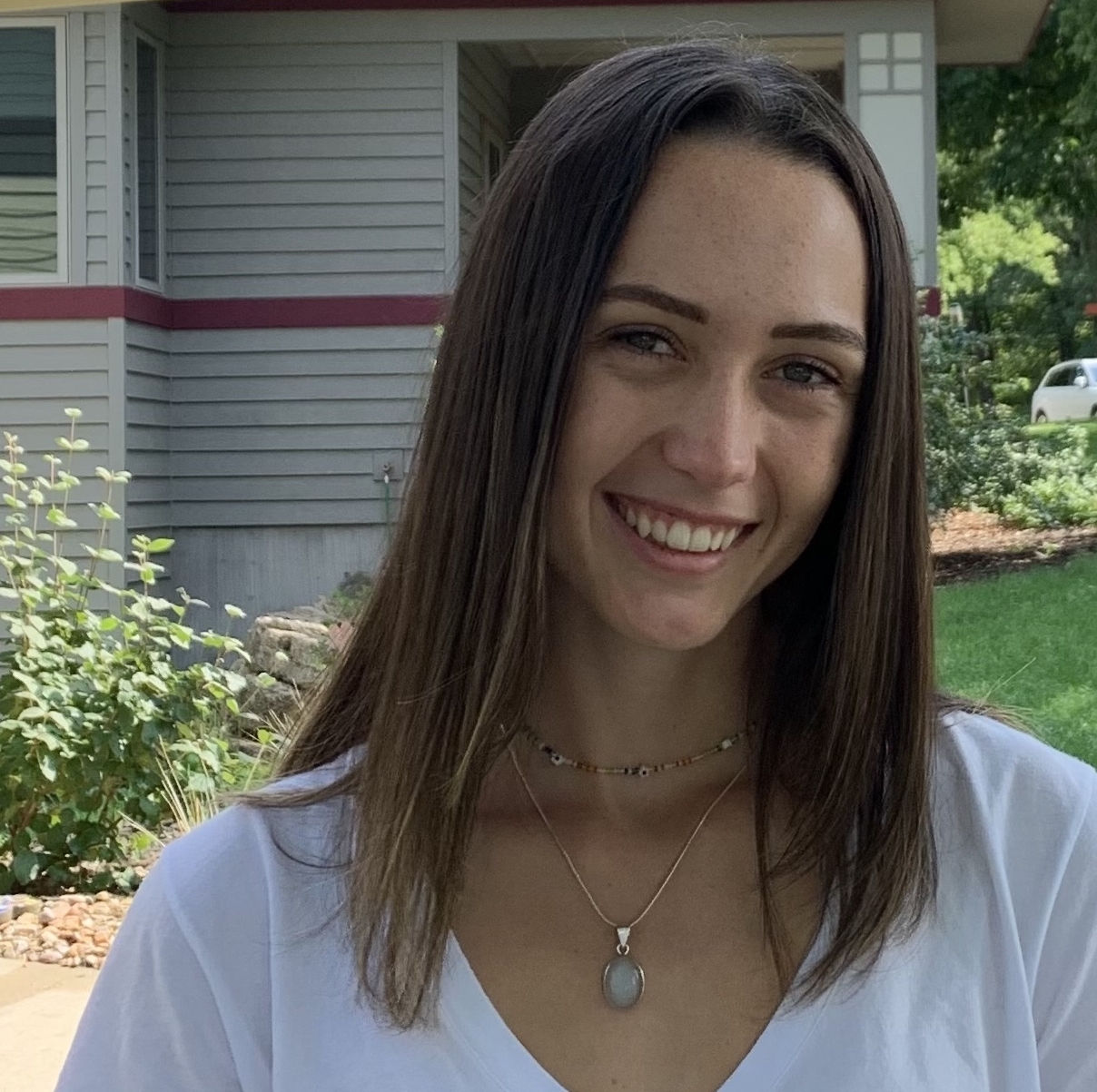 Katie Joslyn, '23
Katie Joslyn is a sophomore from Middleton, Wisconsin. She is majoring in physics with an astrophysics emphasis. In her free time, Katie enjoys snowboarding, biking, hiking, and art. She loves math, science, space, and dinosaurs and is so excited to be a part of the Dark Skies Initiative project!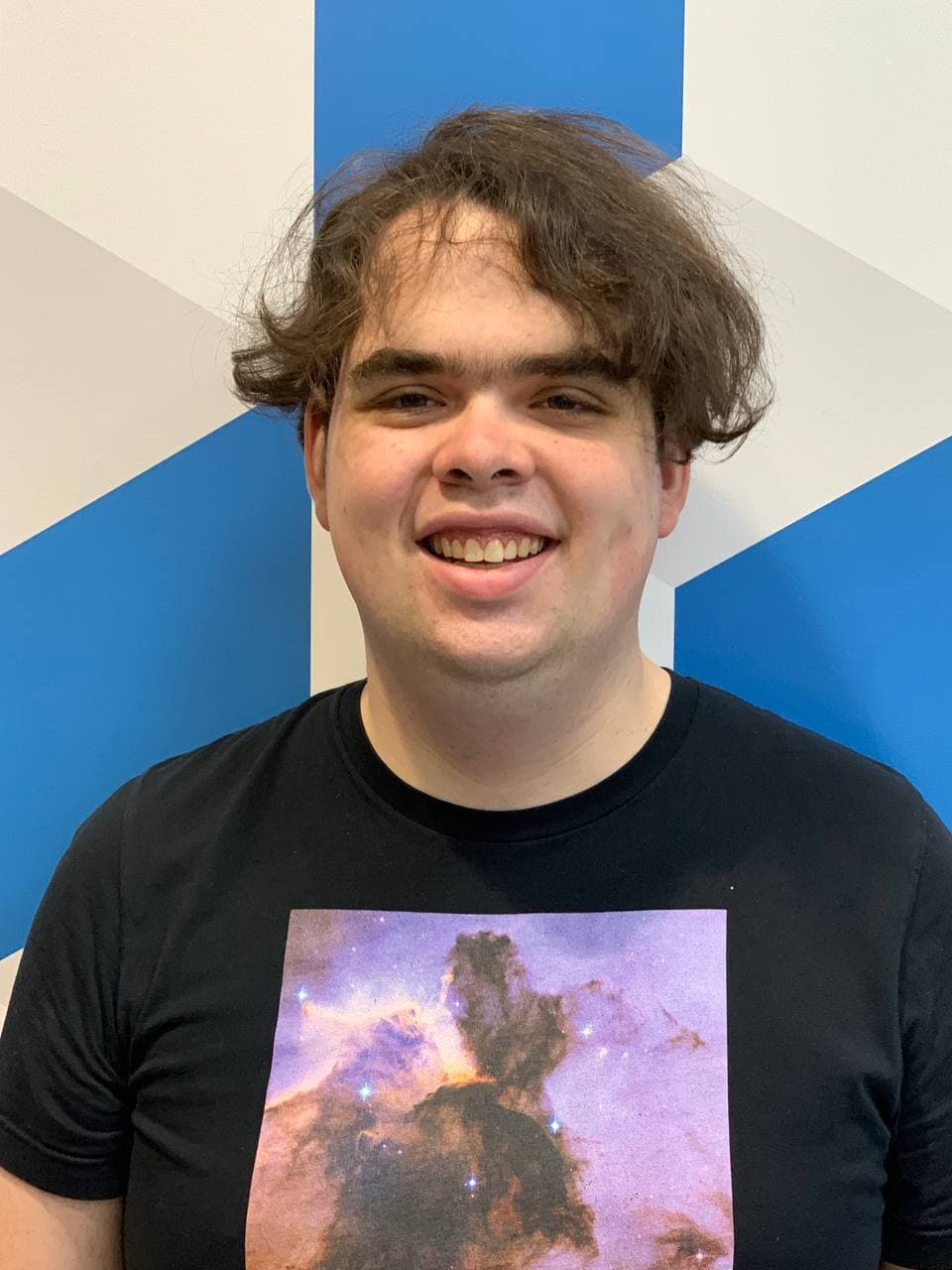 Ben Roche, '23
I'm Ben Roche and I'm a sophomore geology major at Colorado College. While it's not my major, astronomy and the night sky have always been an interest of mine! I've got a telescope at home that I use to observe the stars whenever I get a chance. I'm from Chicago, and as such light pollution has always been a problem that I'd wanted to help minimize. I'm very excited to work for the State of the Rockies to make Colorado more sustainable and help people regain a beautiful night sky.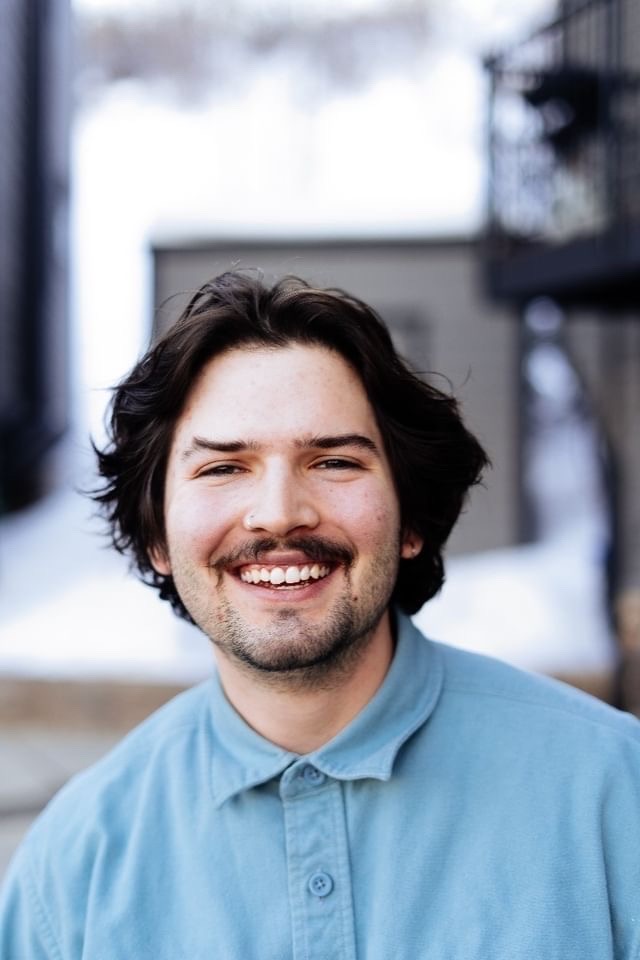 Drew Manning, '22
Drew Manning is a senior Physics and Environmental Studies double major from Wellesley, Massachusetts. Outside of class he is a tutor at the Quantitative Reasoning Center and serves as co-chair of CC's = Freeriders Union. In his free time, he enjoys hiking, reading, and collecting houseplants. He is thrilled to be spending this summer investigating the night sky with the State of the Rockies.
Public Lands Visitors Survey Summer '22 project interns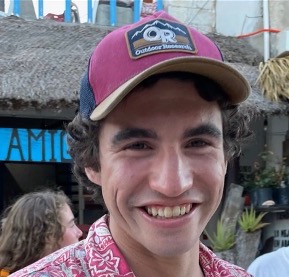 Henry Hodde, '24
My name is Henry Hodde and I am a rising junior here at Colorado College. I am from Middlebury, VT, have two younger brothers, and spend my free time skiing, hiking, and DJing music on Monday nights at our college radio station. I got involved with this project as I am an aspiring environmental journalist, hold strong connections to the outdoors, and want to work towards equal opportunity for all to experience the breathtaking natural spaces that define the Rocky Mountain region.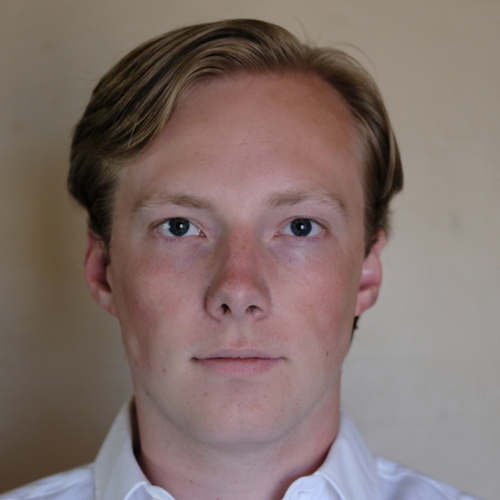 Anil Jergens, '23
Anil is from a small town near Madison, Wisconsin, where he grew up enjoying all things nature with his best friends. Birding, cycling, hiking, and (when he had to) scrambling around the iciest trails imaginable. His love for the Rocky Mountains came when he spent many of his childhood summers in Montana with his grandparents. More recently, Anil has declared as a Mathematical Economics and History double major at CC, two majors which have more wonderful overlap than you might imagine. His interest in the work State of the Rockies is doing came from a short stint working in Nepal with Community Conservation, Inc. where they tackled similar problems in a vastly different context. Anil hopes that real change can be affected in the world through work on State of the Rockies' existing data and the projects this fantastic team will be doing.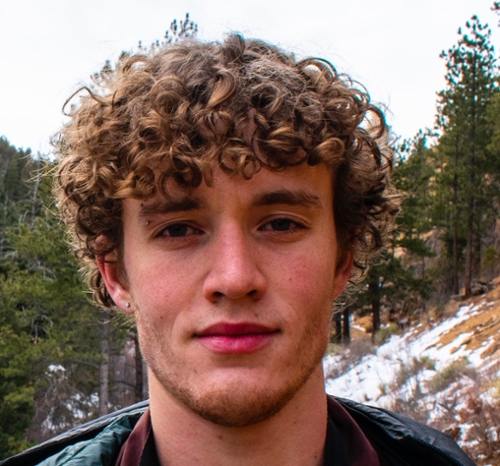 Sam Nystrom-Costales, '25
Sam is a rising sophomore at Colorado College. He is from Eugene, Oregon, where he enjoys exploring and photographing the central Cascade Range. His concern and interest in conservation were sparked by the ever-worsening forest fires that have eaten away at the old-growth forests of his home state. He intends to major in Economics and is looking forward to working in the field with the State of the Rockies this summer.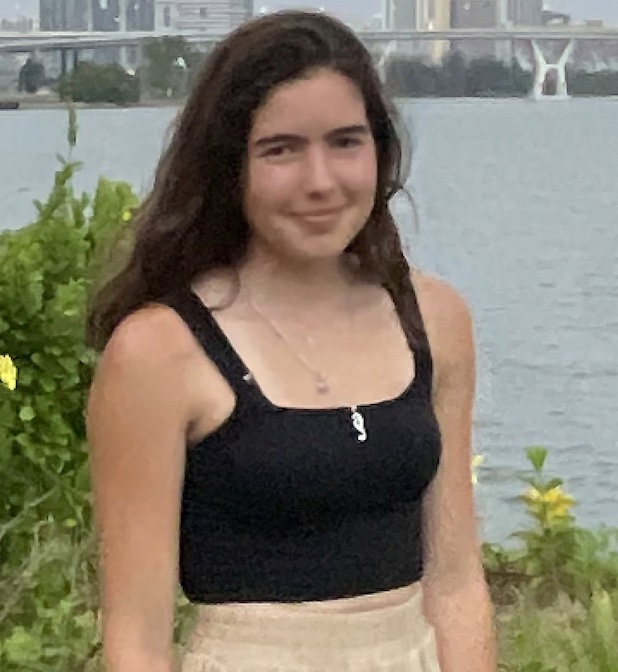 Cecilia Timberg, '24
Cecilia Timberg is an environmental studies and anthropology double major from Washington, DC. Her main academic interests lie in the field of human ecology, studying the relationship between humans and the natural world. She is very excited to explore those themes through the State of the Rockies Public Lands Survey work this summer. She also writes for The Catalyst Student Newspaper and works for Colorado College Outdoor Education.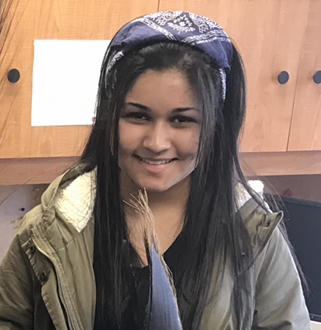 Sama Zaman, '25
Sama Zaman
Class of 2025
Intended major: Molecular biology
Favorite Spongebob Episode: S7 Ep7