2023 Photo Contest
The State of the Rockies project invites students to submit up to three photos and a description of each photo(s) taken from the Rocky Mountain West that reminds us why, how, and/or what conservation efforts are necessary to preserve and protect nature.
This student event is made possible by funding from the William and Flora Hewlett Foundation and is sponsored by The Colorado College State of the Rockies Project.
JUDGES ANNOUNCE WINNERS 
Colorado College's 13th annual State of the Rockies Project Conservation in the West 2023 Poll shows overwhelming concern over issues like drought, inadequate water supplies, wildfires, the loss of wildlife habitats and natural spaces, and climate change among voters in the Mountain West. Those concerns align with continued strong support for pro-conservation policies.
CONTEST WINNERS
1st Place
Encroachment
Colorado National Monument
Fruita, Colorado
Photo by Ollie Beland, '25
Photography is the art of light, which makes it a powerful tool for capturing the true scope of light pollution. The light encroaching from nearby Fruita was just enough to illuminate the canyon walls, making this photo possible. Even this much light was more than enough to begin to snuff out the night sky, which presents challenges to many flora and fauna that rely on dark skies. Photography also creates opportunities to capture motion. In this case, I was able to catch the light encroaching into the monument, flowing along the canyon's walls.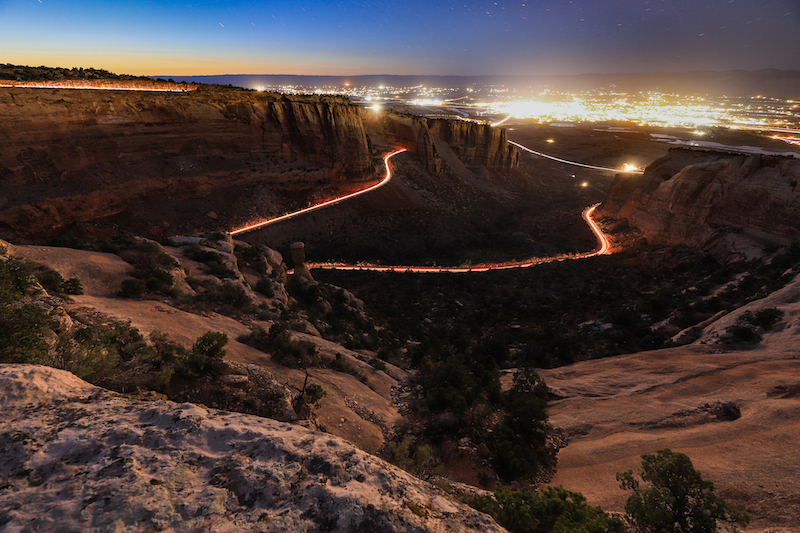 "The photograph "Encroachment," captures the true power of photography. The image is a testament to the ability of photography to hold onto the beauty of our world while reminding us of the importance of preserving it for future generations.
The long exposure night landscape is stunning, capturing the heart of light and the impact of light pollution on our environment. It's a reminder that even a little bit of light can have a big impact and that we need to do more to protect our natural world.
Overall, "Encroachment" is a truly remarkable photograph that speaks to the heart of what photography is all about - capturing the beauty of our world and inspiring us to preserve it for generations to come."  – Heather Oelklaus
---
2nd Place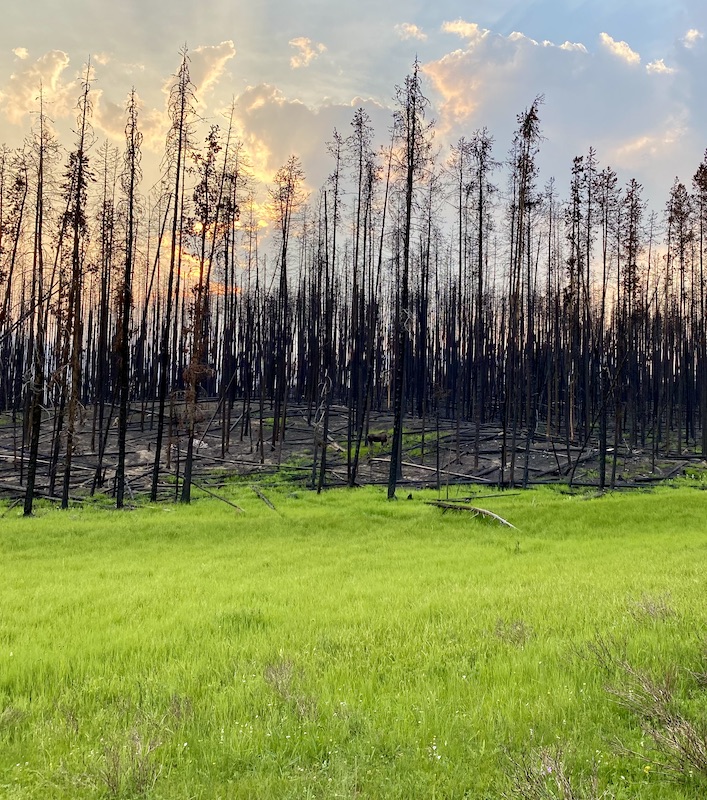 Moose in Burn Area
Rocky Mountain National Park
Colorado
Photo by Henry Allen
A moose grazes on vibrant grasses within a charred forest in Rocky Mountain National Park. The stark contrast serves as a reminder of how fragile, yet resilient, nature can be. While the recent burn has allowed the undergrowth to take advantage of redistributed nutrients, it will take a while for the pine forest to fully recover. Prescribed burns may be an effective and controllable solution. 
"The photo "Moose in a Burn Area", taken in Rocky Mountain National Park is a beautiful image of a landscape ravaged by wildland fire and given time, nature's progress for natural restoration. It is well-composed and utilizes fabulous light.  The vibrant green grass in the meadow gives the viewer hope that after the fire destruction, the environment can  eventually  revive and provide support for  life as evidenced by the lone moose  grazing in the burned forest." – Steve Weaver
---
3rd Place
After the Storm
Arches National Park
Moab, Utah
Photo by Ollie Beland, '25
Desert deluges are what bring life to these parched landscapes. Creating little oases that only last for a few days at best, these storms also bring vast beauty to the desert. The fleeting sunlight catching on the towering rock mirrors the fleeting presence of the water in the foreground. As drought becomes more and more of an issue in the desert southwest, moments like these may become even more fleeting, potentially disappearing altogether.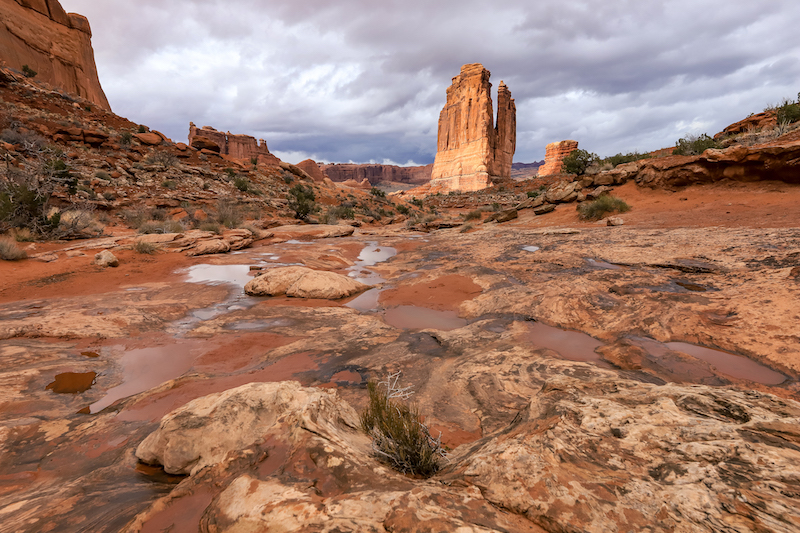 "It is nothing short of incredible what a bit of water can do to a desert ecosystem. Suddenly the seemingly barren landscape springs to life. This photograph in Arches captures that nicely and at the perfect time of day, giving a nice glow to the scene. The photographer framed the illuminated rock formation nicely, and contrasted it well with gradiated clouds in the background." – Josh Raab
PEOPLE'S CHOICE WINNERS
1st Choice:  113 Votes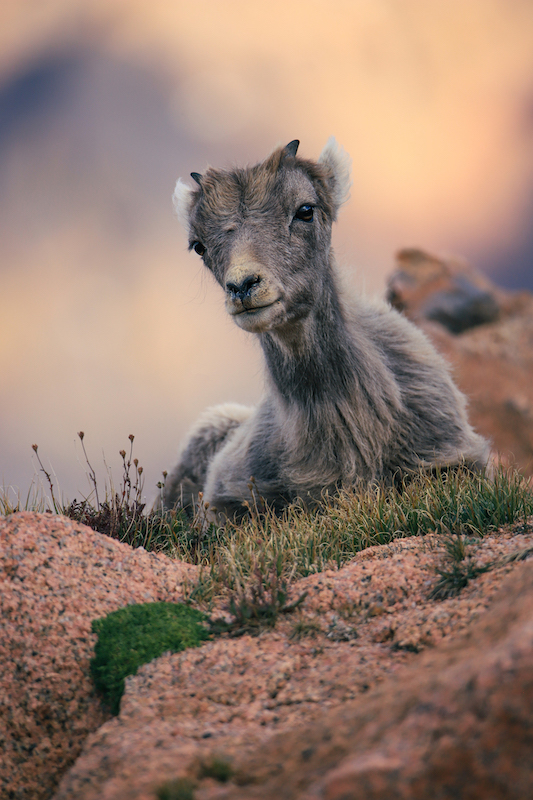 Watchful Gaze
Tava, Colorado
Photo by Ollie Beland, '25
---
1st Runner-up:  68 Votes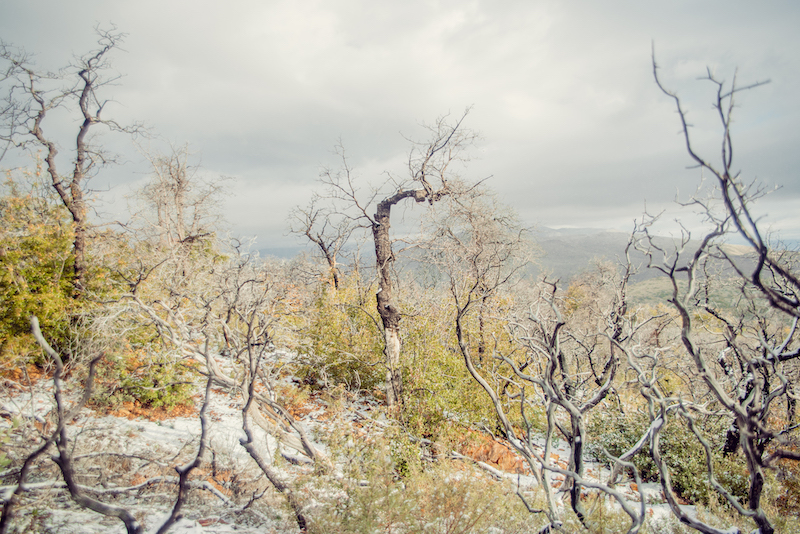 Arizona Snow
Central Arizona
Photo by Maren Greene, '24
---
2nd Runner-up TIE:  21 Votes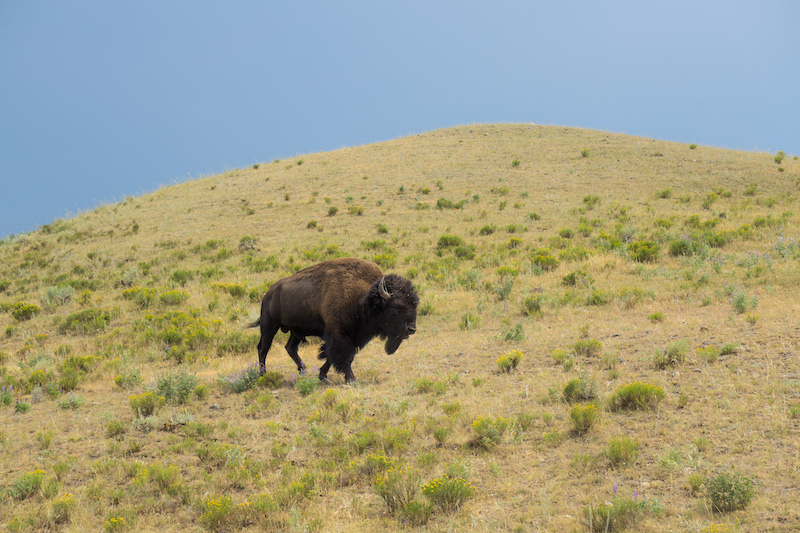 Bison
Yellowstone National Park
Photo by Kevin Peterson

Night in Aravaipa Canyon
Aravaipa Canyon, Arizona
Photo by Maren Greene, '24
---
3rd Runner-up:  14 Votes
Rocky Mountain Gold
Tennessee Pass, Colorado
Photo by Maren Greene, '24
Meet the Judges
Heather Oelklaus
Heather Oelklaus is the Print Work Shop Supervisor for the Colorado College Art Department. She has based her life around art for the last 30 years. After attending the Kansas City Art Institute, Heather moved to Colorado Springs where she has been creating artworks that incorporate her passion for photography, printmaking, sculpture, painting, fiber, and collage. Her work has been exhibited in numerous galleries and museums and is held in private collections around the United States. Heather explores the boundaries of photography and experiments with alternative processes and technologies. When she is not creating photographs, she can be found plein air painting, weaving on her loom, and researching new techniques for her art making.
---
Josh Raab
Josh Raab is the Director of Instagram at National Geographic. Previously, Josh worked at TIME as a Photo and Multimedia Editor. He has also been an adjunct professor at the International Center of Photography. Josh started out as a photographer covering the aftermath of the Boston Marathon bombings and Hurricane Sandy, then transitioned into editing by founding Jay Peg's Photo Pub., an online and print publication for emerging photographers.
---
Stephen Weaver
Stephen Weaver is an award-winning photographer with over 40 years of experience making images of the natural world. Formally educated as a geologist, Steve combines his scientific knowledge with his photographic abilities to produce stunning images that illustrate the beauty of the structure and composition of the earth and its natural systems.
Stephen grew up in Pennsylvania and from an early age developed a passion for nature and the outdoors. As an undergraduate geology student, he first visited the Rocky Mountains where he fell in love with the mountain environment and the wide-open grand landscapes of the West. Steve currently photographs throughout North America with a major emphasis on mountains, deserts, and prairie environments. He is particularly known for his evocative & artful images of grasses and the prairie environment.   View his work at Stephen-Weaver.com
Stephen is the creator of Colorado College's State of the Rockies landscape images exhibited across campus over the years.  He has been a member of the judges' panel for the past four years.