Colorado College Student Government Association
Our Mission
The Colorado College Student Government Association (CCSGA) is comprised of members democratically elected by the Colorado College student body. CCSGA gives students a crucial role in the campus-wide development of an enriching college experience. CCSGA strives to make life at Colorado College not only intellectual, but also enjoyable and meaningful. In addition to being a source of support for student organizations and events, CCSGA is also a forum for cooperative action and provides a voice calling for progress. CCSGA is dedicated to the improvement of Colorado College and is driven by the passion and determination of its students.
Our Responsibilities
CCSGA has multiple committees that have specific responsibilities to serve students on campus. SGA runs elections to appoint new student leaders. The outreach committee fosters a close relationship with the greater Colorado Springs community. The inclusion committee works to increase inclusion on campus through events and propositions. SGA members work closely to communicate concerns and need with the administration. The student life committee works to approve club requests on campus and advocates for problems facing student life such as dietary needs. The finance committee approves funding for events through an extensive process to ensure that events are benefitting students.
Our Meetings
We hold office hours that vary each block. Come to the second floor of Worner with any quesions or requests. Check our instagram @realccsga to see this week's office hours!
Full council meets every Thursday from 5-6:30 in the Tutt Library Event Space. Anyone is encouraged to join these meetings. 
News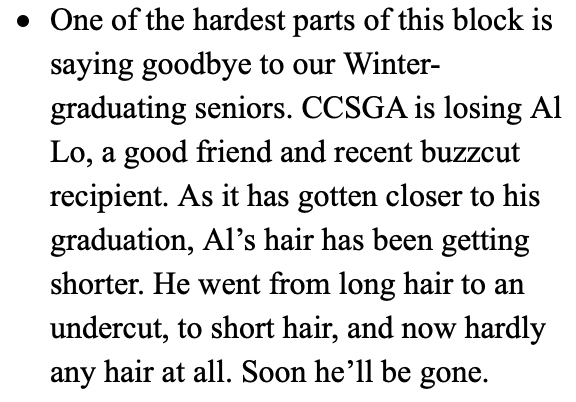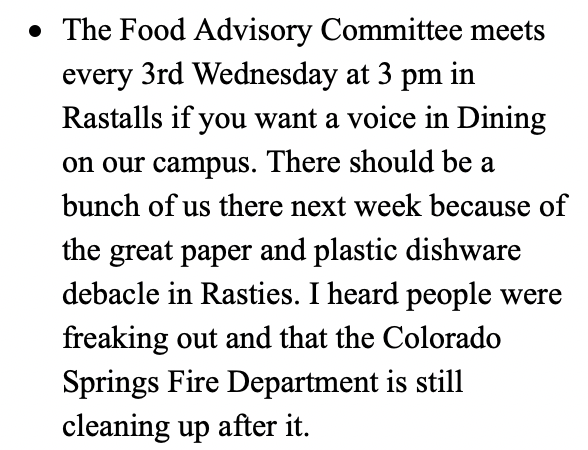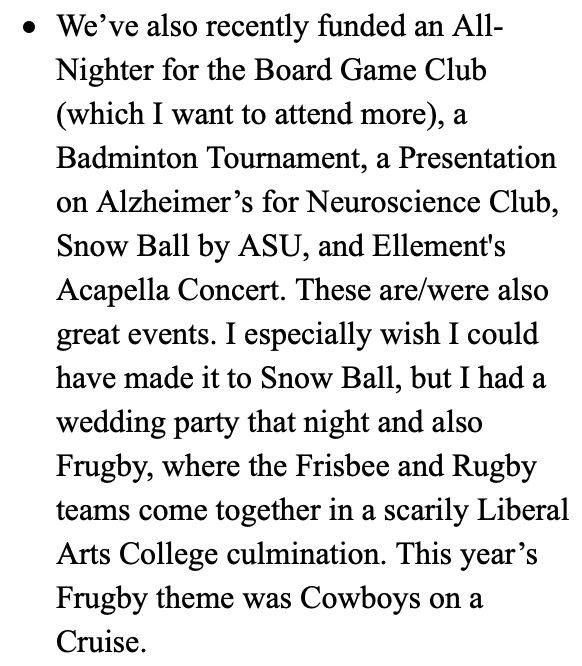 Follow @ccsga on TikTok for more!