Courses Off-Campus
The Art Department has numerous sponsored courses taught partly or entirely abroad. The Block Plan makes it possible for courses to meet off-campus without conflicting with other classes. You do not have to be an Art major or minor to take an Art Department-sponsored off-campus course but some courses do have Art-related prerequisites. If you have questions about a specific program, talk with your academic advisor and the professor(s) teaching the course. You should also schedule a meeting with a member of the Office of Global Education & Field Study to discuss all your off-campus and study abroad options inside and outside of the Art Department.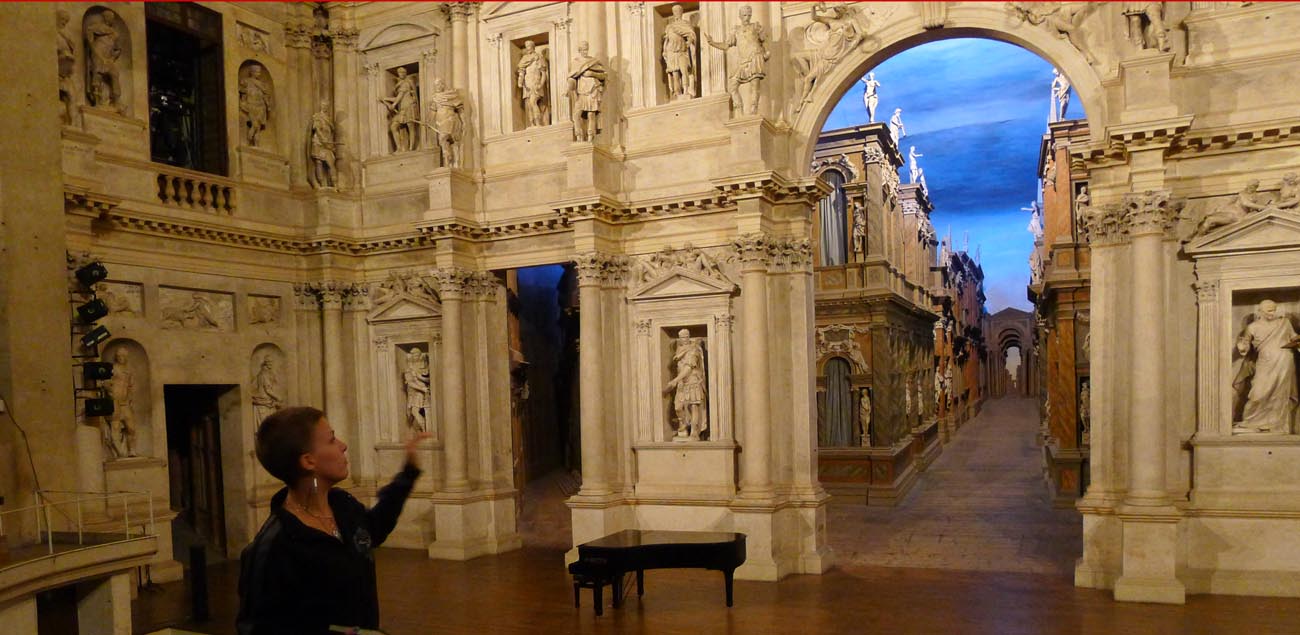 Important Reminder
Note that off-campus study offerings are subject to change depending on local, regional, and global circumstances. Refer back to the
Global Education & Field Study site
for program application details, global and regional updates that affect travel, questions regarding the process for credit transfer, funding support, and practical travel planning.
Off-Campus/Study Abroad Programs Credit Transfer
Students who wish to receive Art Department major credit for non-CC courses taken abroad or off-campus must obtain approval in advance from the Art Department. Course approval requests should be submitted via Summit.
A maximum of three CC units of art taken at another institution or on a study abroad program may be counted towards the Art major. Non-CC courses taken off-campus cannot be counted towards an Art or Art History minor.
Courses that are taken abroad or at other institutions may be used to meet an elective requirement for either the IDA track or Museum Studies track in the Art major. However, since the choice of electives is tailored to each student's plan for completing the major, the approval of these elective credits will be decided on an individual, student-by-student basis in conversation with your advisor, and it is not possible to request or receive approval for these electives using Summit, due to the individualized nature of the electives.
If the Department approves a particular course for credit toward the major, the Department will grant only the number of units granted by the Colorado College Registrar.  Students should be aware that 1 unit = 4 semester hours.  A 3 semester-hour course is equivalent to .75 CC units.  Other formulas apply to quarter or trimester courses. The Art Department will waive ¼ unit of a requirement for the major for a single art course taken at another institution. This one-time waiver will be granted at the Department's discretion, as not all courses will be eligible for it. Other transferred .75 courses will count as .75 units toward the major.