Courses Abroad
The Art Department has sponsored courses taught partly or entirely abroad. The block plan makes it possible for courses to meet off campus without conflicting with other classes.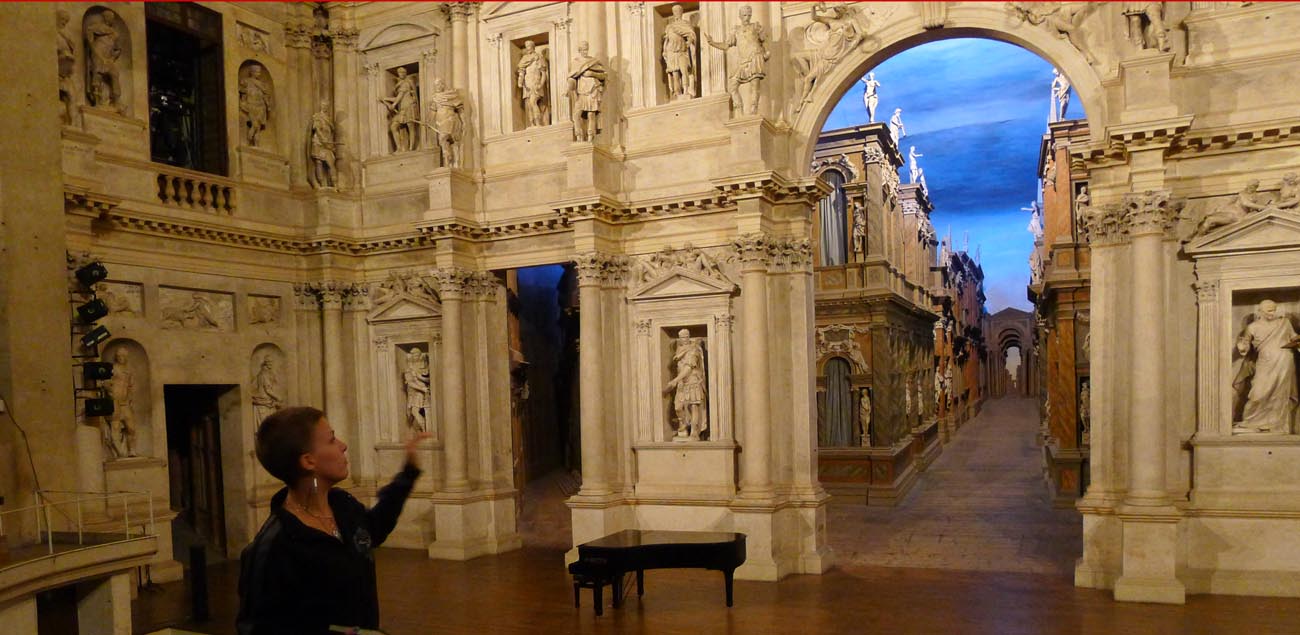 Course Descriptions
Spring of 2013 in Singapore
A one-unit course, Studying Asia, will be taught over two blocks, with team-teachers Yunyu Wang Chen (in Drama/Dance) and Takeshi Ito (in Political Science). What systems of thought and cultural values exemplify different traditional Asian societies? How have Asian cultures interacted with each other? What is the impact of globalization on contemporary Asia—in fields of culture, politics, and business? Asian cultural traditions explored include meditation, Tai Qi and modern dance forms. Issues pertaining to political relationships between Singapore, Indonesia, China, and Japan are also examined. This course also involves substantial investigations into how Asia has been studied in the West—considering different parts of Asia, traditional structures in different Asian countries, and more modern iterations where traditional orientations are combined with modern outlooks. Several field trips will be taken.
Chinese History and Culture will be the second one-unit course is taught over two blocks, with team-teachers Tamara Bentley (Asian Art History) and John Williams (Asian History). In the visual field, questions investigated include: how do we see the effects of Confucianism and Daoism in Chinese funerary art, painting and calligraphy? How are different schools of Buddhism tied into different visual forms? Why does landscape emerge as the dominant art genre in China, and what different forms do these landscapes take? In analyzing Chinese history, we ask: how do early Chinese political structures persist in later eras? How did the Chinese political system actually work? And what were the effects of the exam-based bureaucracy? What led to the rise of Communism and Capitalist Socialism in China? Singapore has a significant Chinese population, with widespread use of Mandarin Chinese, so we will investigate gardens, museums, and restaurants as part of this course.
China
Another course began with a two-week introduction to the art monuments, literary forms, and religious traditions of China; the group will then travel to China for two weeks to examine art objects and literary settings in a hands-on manner. The course begins with the poetry and court art of the Tang dynasty, including the Buddhist cave temples at Luoyang. We then consider the writing of Su Shi and the art of Northern Song scholars, and the "temporary court" at Hangzhou in the Southern Song, including poetry and fan paintings referring to Hangzhou. The latter part of the course examines Ming literati culture especially vis-a-vis Suzhou; the Kangxi and Qianlong emperors and material life in the Forbidden City; modernism, colonialism and the birth of communism in Shanghai; and briefly introduces movements in modern Chinese painting. In China we will travel to Shanghai, Hangzhou, Suzhou, Luoyang, and Beijing. Assignments will include reading responses, class presentations, and an extended paper. Total cost per student is $2300. Asian studies will support each student up to $300 to reduce the travel expenses cost. More financial assistance is available for students on financial aid. Class is limited to 15 students.
This is the Department of Art
Browse all Departments & Programs
​