Alumni Association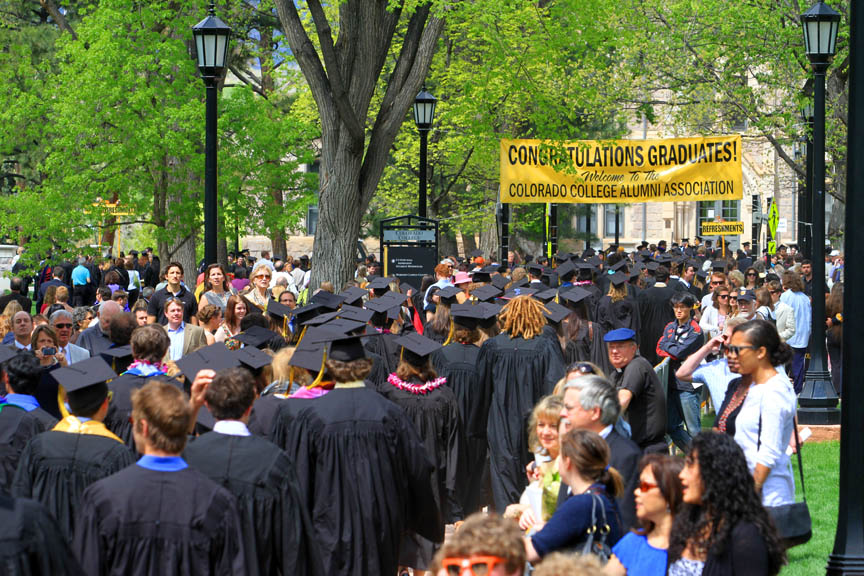 In 1897, alumni came together for the first time to form what we now know as the Colorado College Alumni Association. Any person who attends Colorado College for two full semesters in good standing is an alumnus/na of Colorado College.
The Colorado College Alumni Association and its council, the AAC, are constituted by the authority of the college and operate under the auspices of and in partnership with the Alumni Office. The CCAA and AAC's primary purpose is to encourage alumni participation through service, volunteerism, and philanthropy in support of the college's mission.
Members of the Alumni Association Council are alumni who have demonstrated their leadership skills in various volunteer capacities for the college such as alumni admission representatives, career volunteers, fundraisers, events volunteers (alumni club program), and reunion planners. They meet twice a year, at the Alumni Leadership Forum in the spring and during a telephonic meeting in the fall. New members are elected by the Alumni Council to a four-year term (not to exceed three consecutive terms).
Members of the Association Council are appointed to staggered four-year terms and serve on at least one committee. Current committees are: Advancement, Alumni and Student Networking, Engagement, Governance, Nominations and Awards, Scholarship, and Fifty Year Club.
One of the most important functions of the Council is to recognize the contributions of distinguished alumni, faculty members, and members of the CC community to the betterment of society and to the enhancement of the College and its mission. The Alumni Association Council acknowledges these alumni and staff members through four awards given at Homecoming: Louis T. Benezet Award, Lloyd E. Worner Award, Gresham Riley Award, and the Spirit of Adventure Award. To submit a nomination, create an account.
Charter Document of the Colorado College Alumni Association Council
Colorado College Alumni Association Student Leadership Scholarship
The Alumni Association Council (AAC) created and supports the Colorado College Alumni Association Student Leadership Scholarship, a loan-reducing scholarship that is designed to recognize student leaders on campus and encourage them to stay involved with CC after graduation.

This scholarship is available for sophomores and juniors on financial aid and is awarded each spring for the following academic year. Applications are available for the upcoming academic year in early spring.
For more information, contact the alumni office at alumni@coloradocollege.edu or (719) 389-6775.
The 2017-18 scholarship recipients are:
Sarah Barker '18
Sierra Melton '18
Jacob Miller '19
The 2018-19 scholarship recipients are:
Audrey Dervarics '19
Megan Tomhave '19
Allysa Warling '19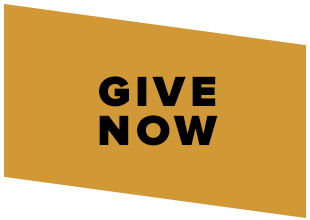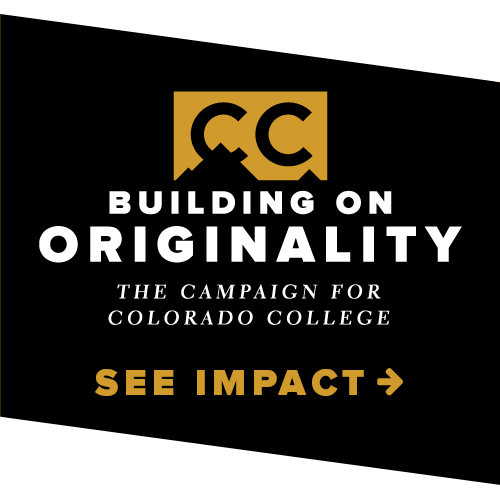 Awards