Members
Members of the Alumni Association Council meet on campus at the Alumni Leadership Forum in the spring and "virtually" one or more times throughout the year. New members are elected by the Alumni Association Council to a four-year term (not to exceed three consecutive terms).
Two members of the Alumni Association Council sit on the College's Board of Trustees. The current president of the Alumni Council, Jesse Horn '07, and the immediate past president, Eric Mellum '90, are members of the Board of Trustees. Three Alumni Trustees are elected by the general alumni body. In the spring of every even year all alumni receive information on how to vote for a new Alumni Trustee. Our current elected Alumni Trustee is Kishen Mangat '96.
Officers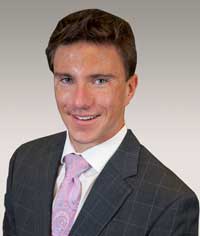 Jesse Horn '07
Baltimore, MD
President
Alumni Student Networking Committee
Jesse graduated from CC in 2007 as the president of the "Class of No Bad Days." He majored in political science with a history minor. He went on to receive a JD from Cornell Law School in 2010 and an LLM from Temple University Beasley School of Law in 2011. He was selected as Cornell Law School's commencement speaker. After graduation, he served on the Cornell Law School Alumni Association Executive Board until 2012. Jesse currently lives and works in Washington, DC as a trial attorney for the federal government. He began his legal career with the Robert W. Horn, PC law firm in Jackson, Wyoming, and later worked as an associate with a law firm in Denver. He also served as a law clerk for the U.S. Attorney's office in New York and as a summer law clerk for the U.S. Attorney's office in Washington, DC. During his time at CC, he interned for U.S. Senator Ken Salazar. Jesse is admitted to practice law in Colorado, Wyoming, and New York. He will remind anyone who listens that he was once a national champion snowboarder as well as high school prom king. He still loves to snowboard and fly fish. In addition to cheering on the Tigers, Jesse roots for his beloved Detroit Red Wings.
Eric Mellum '90
Minneapolis, MN
Past-President
Nominations and Awards Committee
Eric Mellum graduated with his Bachelor of Arts in Mathematics. Upon graduating from CC, Eric started his career as a system engineer for EDS Corporation. He spent four years with EDS and then Deloitte, and has made an unprecedented impact on numerous companies. Today, Eric owns a business intelligence and information management consulting firm in the Minneapolis area where he lives with his wife Jennifer. Some may not know that Eric is also an extremely talented opera singer and has been performing with The Minnesota Opera since 1998. Eric loves international travel and also playing soccer and hockey. Eric has been a strong volunteer for the Alumni Association for many years planning events and connecting alumni with other alumni. If you are in the Twin Cities, you can reach out to Eric to get acclimated with the town.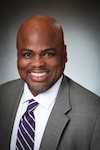 Kyle Samuel '92
Washington, DC
President-Elect
Governance Committee Chair
Kyle Samuel graduated from Colorado College with a degree in Economics. During his years at CC he was a member of the Kappa Sigma fraternity, the Colorado College football team, and the Black Student Union. Upon graduation, Kyle returned home to Denver, CO where he worked as an underwriter for The Chubb Group of Insurance Companies followed by a long tenure with Aon, plc where he was senior vice president and director of sales in Denver before assuming the same role in Washington, DC developing and managing insurance, risk management, and human capital strategies for middle market and Fortune 1000 companies. In 2011, Kyle became Managing Director of the Capital region of Wells Fargo Insurance Services. Kyle is responsible for business development, client service, bank cross-sell and the overall financial performance of Wells Fargo's insurance operations across the District of Columbia, Maryland and Virginia. Kyle is a foodie and enjoys travel and playing golf. He is always open to sharing a glass of wine with a fellow Tiger who may be traveling through our nation's capital.
Julie Kronenberger '87
Denver, CO
Secretary
Julie Kronenberger is a Colorado native, born in Denver, attending boarding school in Steamboat Springs, and earning her BA from CC in 1987 in fine art. Currently, Julie is the coordinator in chief of a unique law firm called Blue Dot Advocates, a group of unbelievably bright, recovering Big Law lawyers who represent impact investors, nonprofits, social enterprises, and other stewards of the planet earth. Julie took full advantage of CC's liberal arts curriculum by supplementing her studio classes with math, science, language, and sociology courses. After graduation, she remained in Colorado Springs for several years, honing her legal skills with a small law firm on North Tejon. In 1990, Julie moved back to Denver, and while providing moral support to her long-time partner Grant Gassman '89 through a law degree and LLM, decided against attending law school herself. Instead, Julie continued working in progressively bigger law firms, finding that her strengths were in office and financial administration. Julie has always been an active volunteer in local politics and the nonprofit world. She remained plugged in to her Colorado College roots, and around 2012 lent her event planning skills to a group of metro area alumni aiming to bring a sharper focus on the incredible networking power CC graduates can provide. After a series of very successful Denver area events, held in collaboration with the college and highlighting the vast hunger area alumni have to connect with each other, in 2015 Julie was invited to and fast-tracked onto the AAB. She endeavors to continue engaging alumni in every phase of their lives with other alumni, current students, and new graduates. Julie's favorite thing about CC, aside from the amazing friends with whom she still remains close and considers family, is that a good liberal arts education can truly open up an entire world of opportunity. And, every story often meanders through several different career choices, almost always resulting in a rewarding life/work balance, level of satisfaction, and strong college connection that seems to be unique to CC alumni.
Committee Chairs

Susan White Burgamy '66
Denver, CO
Nominations and Awards Committee Chair
3rd Term
Susan graduated from Colorado College in 1966, a time that predates both the Block Plan and the biology major. She majored in zoology and completed the required credits for teacher certification at the secondary level. Even though she spent numerous afternoons in various labs, she values the opportunities she had to study music appreciation, art history, Western civilization, speech, foreign language and other subjects which fell into the liberal arts curriculum at the time. She says she learned how to write, to think, to listen, and to learn at CC, and credits these skills to helping her as she taught school, raised a family, and served on nonprofit boards in the Denver area. She greatly enjoys visiting CC and the magnificence of its setting at the foot of Pikes Peak, because it allows her to tap into deep memories of the place and its people. She feels that the connections that exist among alumni at CC are often not present in the lives of others who had a different college or university experience. These are some of the reasons why she remains an active alumna and why she chooses to give back to the college. She considers her CC education a gift and continues to treasure it.

Les Goss '72
Colorado Springs, CO
Engagement Committee Chair
2nd Term
After graduating from CC, Les worked in a bike and ski shop for five years followed by a stint in department store management. He eventually went back to CC for his MAT and then went on to teach elementary school in the Springs for 15 years. After retiring from that, he created and ran a web design company and later got into real estate, flipping and wholesaling single-family homes. About six years ago he began buying fourplexes and ran a company that buys, manages, and sells multifamily apartments for groups of investors. He is currently helping investors get a good return through real estate-backed notes. He has been running and lifting weights since his 20s and is still trying to learn how to play guitar.

Brianna McAleer '05
Fargo, ND
Scholarship Committee Chair
Engagement Committee
2nd Term
Brianna J. McAleer grew up in Moorhead, MN - made famous by the Coen Brothers in "The Big Lebowski." She found CC by way of fellow Moorhead (Go Spuds!) leaders and hockey players, who also had a desire to try something new like the block plan, the mountains and the above zero temperatures. She now works as an external legal consultant for a large U.S. based banking institution, and lives in Fargo, ND, with her man-friend, Casey, and their dog, Tonic.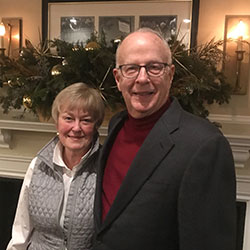 Dan Cooper '66 P'96 and Beth Cooper '66 P'96
50 Year Club Co-Presidents
1st Term
Dan and Beth were classmates at CC in the class of 1966, engaged in May that year, and married in December of 1966. (Their short version of their journey together is "The last date we had with anyone else was Homecoming 1965. We have been together ever since.") Dan joined the Air Force and received a commission via OTS. After ten months of tech school, they spent the next three years in Berlin, Germany arriving only six years after the Wall went up. Daughter Julie was born there. Son, Clay (class of '96,) was born shortly after they returned to the States and Dan began his career with Monsanto. The Coopers lived in the St. Louis area until Clay's senior year in high school when they were transferred to Brussels. After returning from Brussels, Dan found his way into the academic healthcare field in St. Louis and Philadelphia.
They now live in Buena Vista, CO and are working together in real estate – Dan has the license and Beth does the hard work. The Coopers are currently spending extended quality time with their children's families during their two-month "sabbatical" which began in mid-November 2017.
Beth and Dan have been active in the affairs of Colorado College ever since Barbara Yallich asked them to begin working with the St. Louis alumni group in the mid-70s. That led to work with the National Alumni Council and with the Advancement Division. In 1995 Dan was asked to join the CC Council as a Charter Trustee. Dan has been a Life Trustee for the past three years. They are pleased that they have been able to establish two scholarships, The Bethany Anneberg Cooper Scholarship in Art History (income provides funds to insure all seniors are able to go on the annual New York art trip), and the Marie Coleman Cooper '26 Scholarship for legacy students.
The Coopers are looking forward to co-chairing the Fifty Year Club.
Council Members

Gordon Aoyagi '67
Honolulu, HI
Nominations and Awards Committee
3rd Term
Gordon Aoyagi currently is a consultant with Justice and Security Strategies, Inc. as director of homeland security and public policy. Gordon retired after more than 30 years of local government experience at senior executive positions in homeland security, fire and rescue services, county government administration and public transit management, including more than 20 years with Montgomery County, Maryland, located adjacent to Washington DC. He served as the county's first homeland security director and was also the disaster manager for emergency response. Gordon is a Vietnam veteran. He holds a master's in public administration from the University of Colorado and a bachelor of arts from Colorado College. He is currently a volunteer board member of the foundation involved with National Japanese American Memorial to Patriotism located in Washington, DC.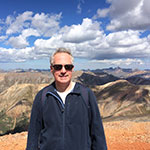 Ed Bowditch '86
Denver, CO
Advancement Committee
1st Term
Since graduating from CC in 1986, Ed Bowditch has lived in Denver and worked at the State Capitol in Denver. He served on staff to the Colorado General Assembly for 10 years, and served as vice chancellor for the Colorado State University System for seven years. For the last eight years, Ed has worked as a lobbyist at the State Capitol (focusing on education and human services issues) and as an education consultant for school districts and colleges in Colorado. In addition to his BA from Colorado College (in history/political science), Ed has a master's degree in public policy from Harvard. Ed is married to CC alum Susan Garfield '82, who teaches high school French in the Denver area.

Ed Casias '87
Dillon, CO
Nominations and Awards Committee
1st Term
Ed is a first-generation college student, who feels fortunate to have attended Colorado College. During his years at CC he was a member of the Kappa Sigma fraternity, the Colorado College baseball team, and the Business and Economics Student Advisory Board. After graduating from CC, he attended The Council on Legal Education Opportunities (CLEO) program at the University of Arizona College of Law before attending The Ohio State University College of Law. Upon graduation and passing the Colorado Bar exam, he worked for the civil law firm in Denver. He then went on to work as a prosecutor in the 4th, 9th, and 5th Judicial District Attorney's Offices. Along the way, he was lucky enough to meet his wife and start a family. They have two boys and feel blessed to enjoy the Colorado mountain lifestyle. In 2000 he was appointed to the Summit County Court bench and has been a county judge ever since. He is also a trustee on The Summit Foundation Board, a policy council member for Summit County Head Start, the treasurer for the Summit Lake Dillon Optimist club, and a lacrosse coach for the Summit Stix lacrosse program. He hopes to assist CC by locating highly qualified students from non-traditional backgrounds and from rural areas of Colorado.
Angela Cobian '11
Littleton, CO
Nominations and Awards Committee
1st Term
Angela Cobián is a first-generation Mexican-American feminist from the west side of Denver. Cobián graduated from Colorado College with a bachelor's degree in Political Science, and a minor in Spanish in 2011. Cobián was a Pi Gamma Mu Honor Society graduate, as well as the recipient of the Fred Sondermann Award in Political Science. Upon graduation, Angela taught in Denver Public Schools as part of the Teach for America program, and concurrently earned her master's in Curriculum and Instruction at the University of Colorado-Denver. In 2013, Cobián was awarded a Fulbright scholarship to teach at the National Pedagogical University in Mexico City, and to consult on student-led social change initiatives with Enseña por Mexico. Cobián has remained actively engaged with her alma mater by serving as the Young Alumni Trustee on the Colorado College Board of Trustees, and most recently as a member of the Alumni Association Council. Since returning to Denver, Cobián has started a career as a Community Organizer for Together Colorado, a member of the PICO National Network. Cobián also volunteers for local philanthropic groups like the Chinook Fund and Denver Foundation. In her free time, Cobián enjoys travel, dancing, visiting art museums, and reading about identity politics and history.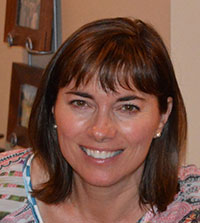 Lisa Hartwell Gardner '90 P'19
Minneapolis, MN
Engagement Committee
1st Term
Lisa grew up hearing about Colorado College from her father, Ken Hartwell '61 and Uncle Ron Hartwell '52, who both played hockey for CC. It felt only natural for her to choose to attend CC as well. Lisa met and fell in love with her husband, Anj Gardner '89, while at CC. She was active in her sorority, Kappa Alpha Theta, and graduated in 1990 with a degree in Theater. After living and working in Boulder, Salt Lake City and Dallas, they decided to raise their family in Minnesota, where Lisa is from, and have enjoyed living in Edina the past 22 years.
Lisa has been involved in many volunteer opportunities, including 22 years with the Junior League of Minneapolis, Edina Public Schools and Colonial Church of Edina. Her passions include working out, boating, water and snow skiing and traveling as much as possible!

She is most proud of her family and is grateful to have been able to focus the majority of her time and attention on raising their three children - Zach, Emily and Abby. Emily '19 is currently a student at CC and it is very special to have a third generation Tiger in the family. CC is a very significant place to Lisa and her family and it has brought renewed interest to be able to experience CC as a parent of a current student.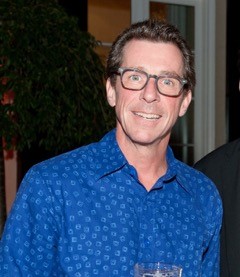 Patrick Gorman '87 P'21
Bethesda, MD
Governance Committee
1st Term
Patrick Gorman graduated from CC in 1987 with a major in political science and at least a minor in good times. Active across campus, he held a variety of executive positions at the Beta House, hosted and participated in a wide array of campus symposia, and eagerly engaged in community service.
He graduated from the Catholic University School of Law in Washington, D.C. in 1991 and continued in community service, developing welfare-to-work opportunities at public housing authorities across the country. In 1999, he founded Gorman & Associates, a public and private sector business development firm in Washington, D.C. More recently, Patrick founded the Gunsinger Group, Inc., a Montana-based minerals extraction company focused on restarting operations at historic, former-producing gold mines. Patrick has two boys, Michael (17) and William (15), and lives in Bethesda, Maryland, with his brilliant wife, Abigail.
Meghan Groome '00
Brooklyn, NY
Alumni and Student Network Committee
2nd Term
Meghan Groome is the Executive Director of Education at the New York Academy of Sciences where she created and oversees primary school through early stage faculty education programs. She is an adjunct assistant professor at SUNY Environmental Science and Forestry and the principal investigator and co-investigator on several National Science Foundation grants. Meghan joined the Academy after spending almost three years as a consultant to the American Museum of Natural History. While at AMNH, she worked on special projects in the government relations and education departments. Prior to her work at AMNH, Meghan was a senior policy analyst with the National Governors Association and worked on Governor Janet Napolitano's Innovation America initiative and co-authored Building a STEM Agenda, a framework for state's and large organizations to improve their science education pipelines from birth through graduate school. At CC, she majored in biology and theater and went on to earn her PhD in science education at Teachers College Columbia University and is a certified science teacher.
Alison Henry '99
San Francisco, CA
Engagement Committee
2nd Term
Alison moved to NYC post-graduation to work for the now defunct Bear Stearns. After five and a half years on the treadmill, she took six months off to travel to South Africa and Brazil, after which she took another job in finance in San Francisco. She now calls San Francisco her home and has no plans to leave. A few years ago she married a CC grad Joseph Custodio '98, whom she did not know while at CC. They met at a young alumni happy hour while he was attending grad school at UCSF. She recognized him (remembering that he was a hippie with dreadlocks in college), but he did not recognize her at all. They now have a 1-year-old son Rye who was named after the bar, Rye, where they met. CC has a very strong and active community in San Francisco and she feels very proud to be the primary organizer. SF is a great place to launch into the real world. Please join the SF FB group w/ 330 members: Colorado College Alumni in the San Francisco Bay Area.

David Hughes '76, P'09
Highland Park, IL
Alumni and Student Networking Committee
3rd Term
David Hughes graduated from Colorado College in 1976 with a political science degree and was a member of Phi Gamma Delta fraternity. Immediately following his time at CC, he went on to earn his MBA at Harvard University. David possesses a wide variety of experiences dating back to his first position out of Harvard as a manager of multiple business units at 3M. From there he served in multiple facets for multiple companies: director of product development, vice president of sales and marketing, and president and CEO for a handful of companies. Alongside his professional successes, David has been a successful volunteer for Colorado College serving in many important roles throughout his time on the Alumni Association Council. David and his wife Denise currently call Highland Park, Illinois home and are great contacts for the Chicago area.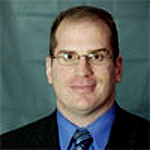 Alan Luzietti '92
Denver, CO
Governance Committee
3rd Term
Alan Luzietti earned a degree in economics and had a successful career in both basketball and football at CC while being an active member of the Kappa Sigma fraternity. In 2000, Alan founded Echo Concepts, which specializes in document imaging and digital storage/retrieval. Over the years, Echo Concepts has developed into a thriving company by converting paper-based information into electronic data. Parallel to his success professionally, Alan has been an extremely active volunteer with the Alumni Association Council and other institutional programs. Alan is a great resource in the Denver Metro area.
Maria Barsallo Lynch '07
Aurora, CO
Advancement Committee
1st Term
Maria's work has been rooted in seeking systemic change for challenging social issues by leading funding and fundraising strategy in the nonprofit and political arenas. As a Fellow and Program Director at the El Pomar Foundation, Maria coordinated numerous regional programs, and served as a regional representative of the foundation, recommending grant funding for nonprofits aiding rural areas of her adopted home-state of Colorado.

Maria later served as a Colorado Deputy Finance Director for U.S. Senator Michael Bennet on what at the time was the most successful fundraising campaign in Colorado history. Maria led fundraising efforts for statewide constituencies including women and the Latino community and created regional fundraising strategies in rural and suburban areas across the state.

After consulting for her alma mater, Colorado College, where she coordinated a nationwide alumni re-engagement initiative, Maria joined The Knowledge is Power Program (KIPP) Colorado Schools' team, serving as the Director of Development. Maria's work in organizations seeking educational equity in the public school system has continued through her support consulting and executing fundraising strategies for education organizations serving low income communities, and for a successful candidate to the Denver Public Schools board.

Inspired by her family's humble roots and her experiences as a Panamanian immigrant to the U.S., Maria founded and currently leads DESDE, a social enterprise that empowers marginalized Latin American artisans by providing them market access and the tools to navigate it. She is impelled in her work by a belief in creativity as a force that can foster dignity and the power of social businesses as sustainable catalysts to address the world's most difficult social issues. Maria is an alumna of the International DO School Fellowship, and a NextGen Leader for the international FRED Leadership Forum.

She holds a B.A. in Political Science and History from The Colorado College. Maria lives in Washington D.C. with her husband Dermot.


Joel Minor '11
Denver, CO
Alumni and Student Networking Committee
1st Term
Joel Minor is an associate attorney for Earthjustice, the nation's original and largest nonprofit environmental law organization. At CC, Joel majored in environmental policy and minored in Southwest studies. He was active in LGBTQ student life, EnAct, and the debate team. After CC, Joel earned a concurrent J.D. and M.S. in Environment and Resources at Stanford. He then served as a law clerk for Hon. Carlos F. Lucero of the Tenth Circuit Court of Appeals. As a fifth-generation Coloradan with a passion for his home state, Joel is excited to build connections between CC students and alumni in the Denver Metro area.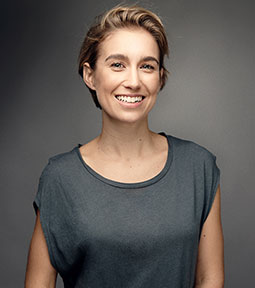 Tara Moncure '08
Venice, CA
Alumni and Student Networking Committee
1st Term
Tara is a Los Angeles based creative, working as an integrated producer and voice artist. After CC, Tara returned home to New York to study Meisner at William Esper Studio. Before relocating to Los Angeles in 2016, she worked extensively on camera and on stage as both talent and production lead. Today, she divides her time between producing for a global brand team and voicing characters for animation and radio.

Since graduating in 2008, Tara has stayed close to CC, working alongside fellow alumni ambassadors to curate events celebrating New York alums across a spectrum of industries and disciplines. She is excited to begin this next chapter serving as member of the CC Alumni Association Council, strengthening the college's presence in Southern California and connecting current students to careers in the arts.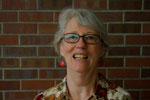 Judy Reid '65, P'02
Boulder, CO
Advancement Committee
2nd Term
Judy Reid received her degree in romance languages. She was a member of the Alpha Phi sorority, a class officer, and was on the Colorado College Honor Council. Judy and her husband Richard Collins live in Boulder and have been active supporters of many Boulder initiatives. Of many other things, Judy co-chaired the Mapleton School Centennial Committee and also supported the Boulder County Arts Alliance which acts as a catalyst to incubate, stimulate, and sustain a thriving arts community in Boulder County. Judy is a member of the Alumni Association Council and is eager to connect with alumni along the Front Range.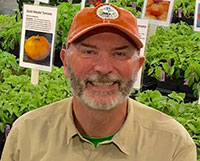 Mark Schlessman '74
Poughkeepsie, NY
Advancement Committee
1st Term
Mark Schlessman is a proud member of CC's centennial class of 1974, the class that arrived with the Block Plan. At CC he sang in the college choir, participated in Mountain Club, worked for the SAGA food service, and figured out how to major in biology while his professors figured out how to teach on the Block Plan. After graduation, he earned MS and PhD degrees in Botany from the University of Washington, and then joined the faculty of Vassar College, where he has taught for 37 years. He credits his time at CC for instilling his life-long commitment to liberal arts education. He has stayed closely connected to CC by visiting campus, giving consistently, taking leadership roles on reunion planning committees and reunion giving committees, participating in events in New York City and Boston, and attending men's hockey games throughout the Northeast.

Mark has focused his volunteer work in Poughkeepsie on his church and on a community supported agriculture (CSA) farm. At First Congregational Church he has sung in the choir, served as Deacon and Trustee, co-chaired a pastoral search committee, and spearheaded becoming an Open and Affirming congregation, and established an annual Evolution Sunday. As chair of the board of the Poughkeepsie Farm Project, he has overseen extensive growth and development, including doubling of the operating budget and a staff increase of 44%.

Mark's first wife, Joy Baisinger CC '73, died in 1984. Currently he has homes in both Poughkeepsie and in Albany, where his wife Laura Graceffa is Head of the Robert C. Parker School. Mark is looking forward to a sabbatical for the first half of 2018, and then to part-time teaching under Vassar's phased retirement program. He plans to reside full time in Albany, botanize the Parker School's 77 acres of woods, do more bike riding and hiking, find a new CSA, and engage fully with the CC Alumni Association Council.
Jamie Brown Thompson '99
Monument, CO
Governance Committee
1st Term
Jamie Brown graduated with her Bachelor of Arts in Psychology and Political Science in 1999. She has spent her career in the philanthropic sector. Her expertise is centered in philanthropy, particularly working with foundations. Currently, she focuses on improving public health through grantmaking in her work at the Colorado Springs Health Foundation. She is a Grantmakers in Health Terrance Keenan Fellow. Jamie is an active volunteer with several organizations, including the Community Advancing Public Safety (CAPS) Advisory Committee, the El Paso County Health Department's Healthy Community Collaborative, and Funders Forum. Jamie earned a MA in Marriage and Family Therapy from Regis University. She lives in Colorado Springs with her husband Steve and two children, Noah and Isabella, where they enjoy hiking, skiing, biking and catching up with fellow CC grads who made their way back to Colorado Springs.
Sarah Lee Winstead '08
San Francisco, CA
Alumni Student Network
1st Term
Sarah brings a rich and varied background to her volunteer work, including skills and experience in relationship cultivation, project management, editorial writing, and event planning/execution.
After studying theater at CC, Sarah earned a MS in Marriage & Family Therapy from Northwestern University and spent several years at a non-profit psychotherapy practice in Oakland. In 2012, Sarah changed gears and began focusing on writing, first launching a Bay Area-focused fashion blog before becoming an editor at 7x7 Magazine. Sarah currently works at Grow Marketing, an experiential/events marketing agency in North Beach.

Outside of work hours, Sarah serves as the social media and events chair for ArtPoint, a young professional arm of the Fine Arts Museums of San Francisco that promotes membership among young people and produces fundraising events. She also remains active in the psychotherapy world as a board member of local non-profit Haight Ashbury Psychological Services, and had hosted fundraisers for Friends of the San Francisco Public Library to support the library's youth literacy programs.

When not working or volunteering, Sarah takes advantage of all that the Bay Area has to offer, whether it's hiking in Point Reyes, swimming in the bay, or visiting family. Sarah lives with her husband, James, and a large collection of Stephen King novels.
Ex-Officio Non-Voting Member
Jill Tiefenthaler
President of the College
Mark Hille
Vice President for Advancement

Tiffany Kelly
Director of Alumni and Family Relations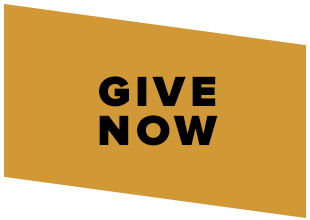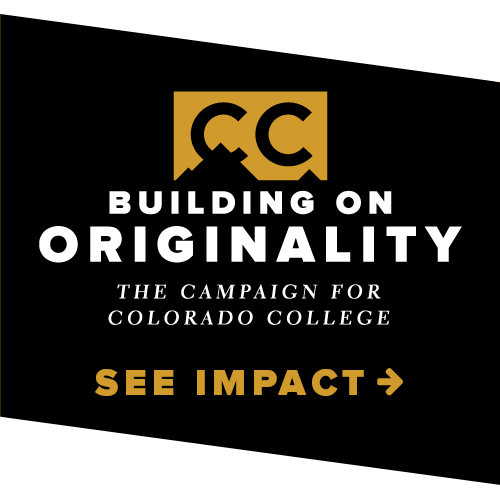 Email:
alumni@coloradocollege.edu
Mailing Address:
Colorado College
14 East Cache La Poudre Street
Colorado Springs, CO 80903
Phone: (719) 389-6775
Fax: (719) 389-6754
Visiting Address:
Tutt Alumni House
1205 North Cascade Avenue
Colorado Springs, CO 80903