Fifty Year Club
The Colorado College Fifty Year Club was founded in 1976 and is a special part of our Alumni Association for those alumni who graduated 50 or more years ago.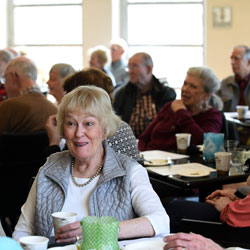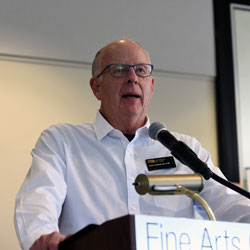 Co-Presidents: Beth Anneberg Cooper '66 and Dan Cooper '66
---
The purposes of the Fifty Year Club are:
To honor on the 50th anniversary of each Colorado College class the members of the class, graduates and non-graduates alike.
To recognize their service to the Colorado College Alumni Association and to the development of Colorado College.
To provide a program of interest to the individual members of the organization and to provide a means for uniting the efforts of members in making Colorado College a better college.
To assist as requested the upcoming Fifty Year class in planning its 50-year celebration.
During the induction ceremony, held each year at Homecoming, members receive a Fifty Year Club diploma and a special medallion. All members are invited to attend the Annual Meeting during Homecoming and the Fifty Year Club Holiday Tea each December. 
---
50th Reunion
Every year, alumni celebrating their 50th reunion return to campus and enjoy a variety of class-specific events. Congratulations to this year's 50th reunion class, the Class of 1972. 
---