Community
The Office of Alumni and Family Relations operates out of Tutt Alumni House, located at 1205 North Cascade Avenue. Built in 1898, Tutt House was purchased by Charles Leaming Tutt Sr. in 1906. The property was given to Colorado College in 1959. Read more about the history of Tutt House.
More than 30,000 strong, CC alumni can be found in all corners of the globe and in all professions. Passionate and curious, CC graduates put their coveted degrees to good use, whether it's through nonprofit work of all kinds, public policy, health, environment, business, technology, the arts, and the sciences. CC alumni prove there is no limit to what they can do! By virtue of having earned a degree from CC, alumni share a special bond of community with one another wherever they may be.

Communities define themselves in different ways. Your CC community can only be defined by you. It might be a small group of treasured friends; it might be a certain class; it might be block break buddies; it might be a network of CC grads living near you regionally; or it might be a special group with whom you shared some affinity, either at CC or newly discovered after you graduated. However you define community, there are two groups of people dedicated to building and fostering community for alumni: the Office of Alumni and Family Relations and the Alumni Association Council. Follow the links below to learn more and be sure to check out the rest of our website for ideas on how you can build upon your very own CC community.
Colorado College Alumni and Students of Color Association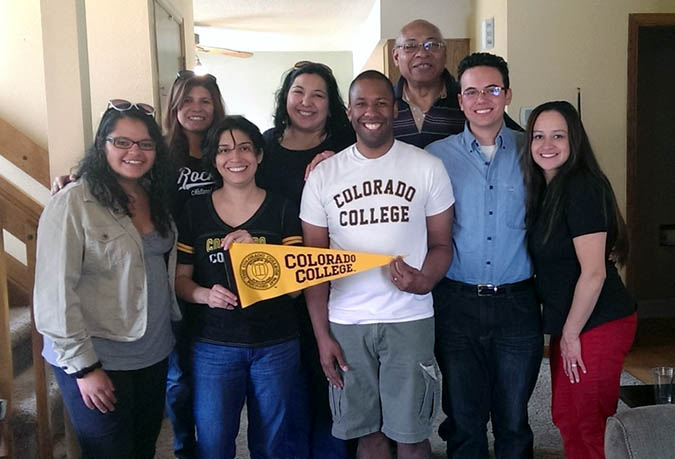 The Colorado College Alumni and Students of Color Association supports the academic, social, professional, and developmental interests of CC's alumni and students of color. The association fosters a supportive network for students and alumni of color and helps CC be identified as a top choice for students of color seeking a liberal arts education.
Office of Alumni and Family Relations

Alumni Association Council
Spotlight on alumni:
Alumni Association Award Winners

CC Athletic Hall of Fame Members