2021 Student Photo Contest
The State of the Rockies project invites students to submit up to three photos and a description of each photo(s) taken from the Rocky Mountain West that reminds us why, how, and/or what conservation efforts are critical to the future of nature.
New Era of Conservation in the West
Conservation in the West 2021 Poll respondents are concerned about the future of nature. Protection of water, land, and wildlife continues to be important to Rocky Mountain resident voters. Extreme wildfires, a resultant impact of climate warming, are seen by 90% of the region's residents as a serious problem and support actions taken to reduce wildfire risks. Two-thirds of sampled western voters want Congress to protect public lands and the "outdoor way of life" from energy development. When asked, 69% of poll participants want Congress to focus more on protecting sources of clean water, air and habitat than on ensuring we produce more domestic energy. A call for more aggressive actions to protect air, land, and water in response to climate-induced impacts is in the interest of 74% of the voters. Loss of wildlife habitat is again identified as an extremely serious problem among voters.
"We're seeing strong voter concern for nature, which is translating into calls for bold action on public lands in the West," said State of the Rockies Project director Katrina Miller-Stevens, a Colorado College economics professor, "If federal and state policy leaders are looking for direction on public lands, the view from the West is clear."
Contest Winners
Deming Haines '21
 

•

 

1st place | Maddi Schink '23

 

•

 

2nd place | Kat Gruschow '22

 

•

 

3rd place
---
1st Place
Distant Range
East of Colorado Springs, Colorado
Photo by Deming Haines, '21
The Rocky Mountain West has sunrises that never cease to amaze me. This photograph was taken east of Colorado Springs.
This image is melancholic with its vast, rolling hills covered with brown grass, yet hopeful with its colorful sky and wispy clouds. This combination of sadness and hopefulness tells the story of the Rocky Mountain West. The dark history of taking land from indigenous peoples, exploiting its resources, and polluting waterways through mining and deforestation continue to plague us to this day. To preserve the monumental nature of Colorado and all of the Rocky Mountain West, an appreciation and understanding of the interconnectedness that we share are essential. Just like how the cloud in this photograph mimics the curvature of the distant mountain range, we must understand that our actions impact our environment. Although we cannot erase the dark history of the Rocky Mountain West, we can push for new policies that preserve and restore our ecosystem. With the continuing increase in awareness about climate change and the desire for action, there is more hope now than ever before to ensure that we protect what is dear to us.
Sometimes the quieter moments capture the essence of a location better than the epic landscapes and action shots ever can. The gradient of color brings the viewer's eye vertically through the image and the shape of the clouds nearly repeated in the foreground makes for a wonderful composition. I would hang this on my wall to remind myself of the beauty of the Rockies. — Josh Raab
---
2nd Place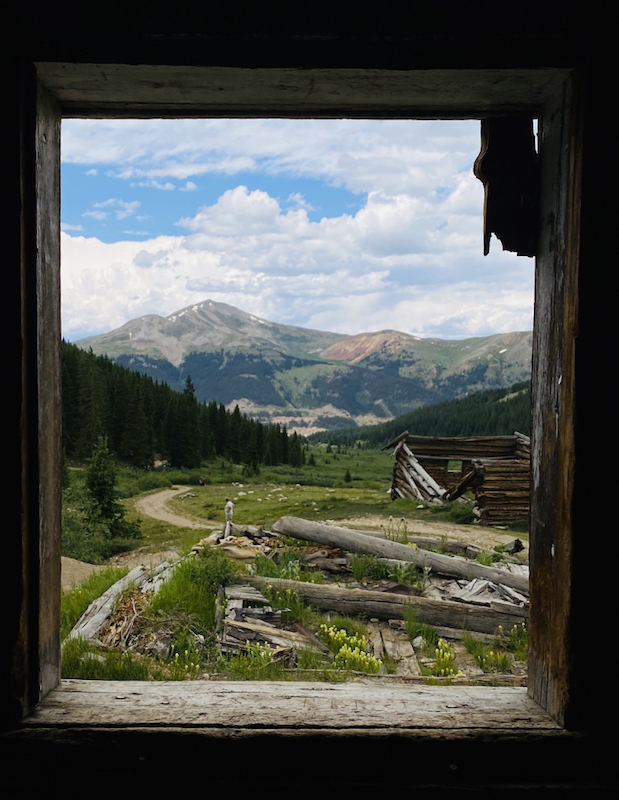 Cabin in Mayflower Gulch
Frisco, Colorado
Photo by Maddi Schink, '23
This photo was taken in the interior of a log cabin that served mining families high in the Rocky Mountains in an area known as Mayflower Gulch. The intersection of human-made and natural landscapes reminds us that the new era of conservation is about the innate value of protecting wild spaces, as well as recognizing human dependence on natural spaces for survival, recreation, and a meaningful connection with the Earth.
This image really rises above because the photographer is really looking and seeing. They have created a composition that tells us something and also connects to the ideas of what it means for humans to impact nature and how that has evolved through time. I enjoy looking at this image and imagining what it was like to stand there and see that view. I love the scene and how it instantly takes you someplace and forces you to think about what happened there. This is an example of a photographer working and thinking through a shot and not just seeing a beautiful landscape and taking a photo. — Jennifer Coombes
---
3rd Place
Hanging Clouds
Grand Tetons, Wyoming
Photo by Kat Gruschow, '22
This photo shows some low-hanging clouds around the Tetons, taken from inside Grand Teton National Park. The meadows are integral environments for the ecosystem in the area, but also happen to be where much of the park's main features are situated. This presents a complicated situation. The attraction of the National Park draws people in and inspires protection of the animals and environment, but the amount of traffic through the area disrupts the animals' natural paths and lives.
Hanging Clouds is a very well-seen and composed grand landscape photograph of peaks in the Teton Range in Teton National Park. The placement of the clouds among the peaks in the beautiful morning light as well as the position of the foreground meadow elements make an excellent image that goes well beyond the typical cliche photo of the Tetons. — Stephen Weaver
---
People's Choice Popular Vote Winner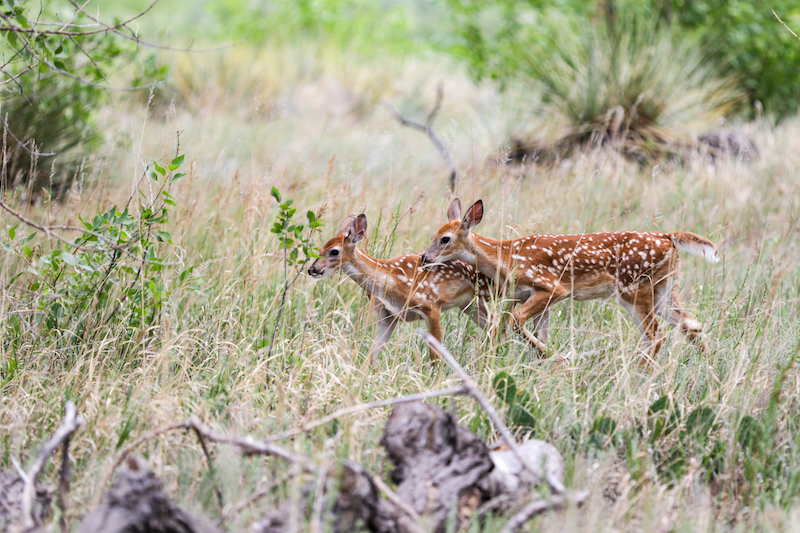 Fawns
Front Range, Colorado
Photo by Bibi Powers-McCormack, '21
Two young white-tailed deer fawns stay close together as they run through the tall grass to catch up with their mother. Surrounded by an interstate highway to their west and subdivisions to the east, this deer family has only a small swathe of land to call home. Plastics and other debris float down the nearby creek, a reminder of the large and growing city upstream. Protecting these deer, along with the many other species that live within the area, requires city developers, scientists, and citizens alike to consider the impacts of forest fragmentation, contaminated water, and the permanence of plastics.
Meet the Judges
Jennifer Coombes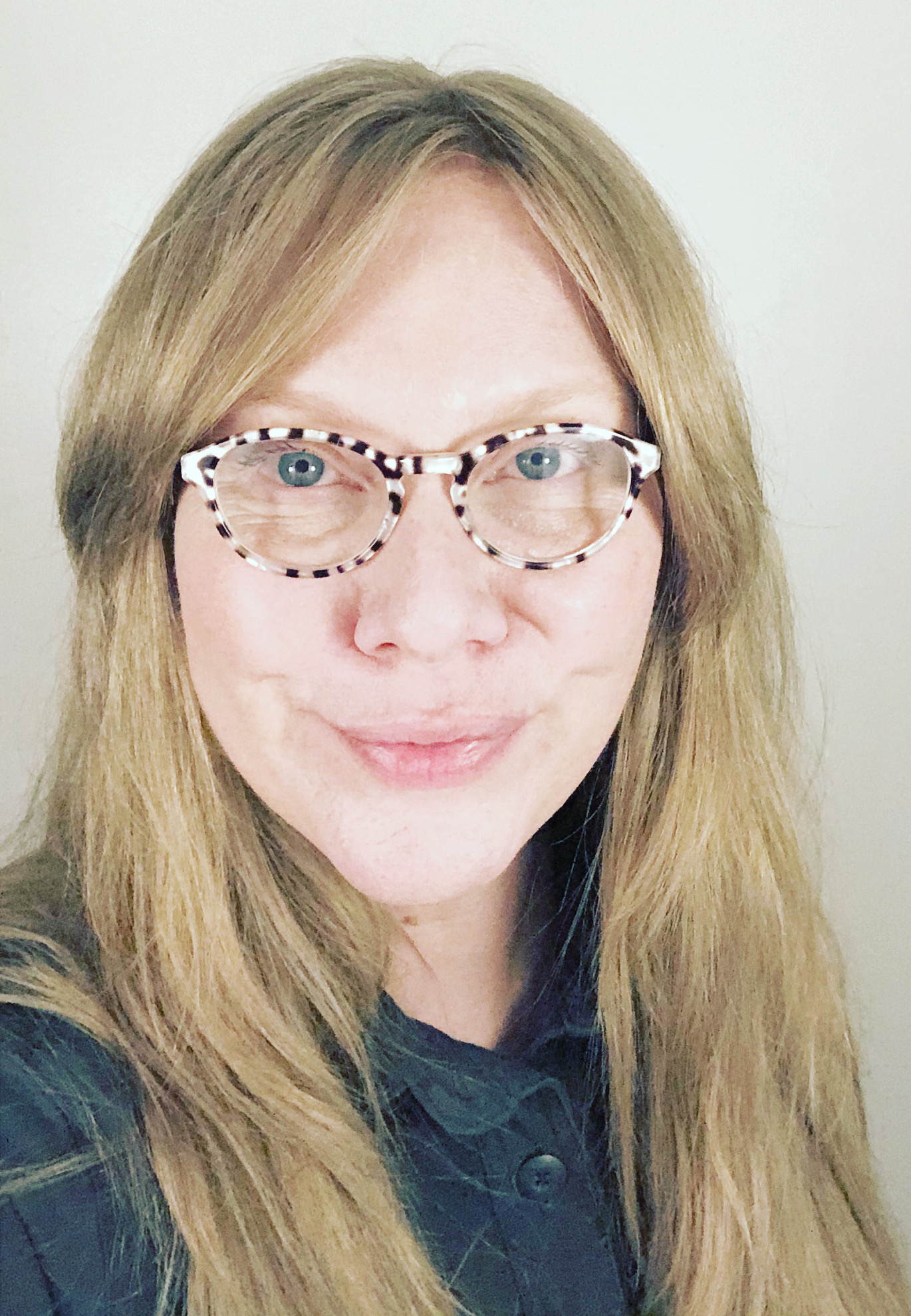 After working as a professional photojournalist for Knight Ridder and other Midwest publications, in 2008 Jennifer came to Colorado to work as a freelance photojournalist and full-time journalism instructor for Denver Public Schools. While at DPS, Jennifer developed a multimedia program that became an award-winning journalism and digital storytelling pre-collegiate success story that led to multi-million dollar STEM donations from the private sector. Students from this program have attended Colorado College as well as universities across the state and nation. In 2014, Jennifer took a break from her career to attend graduate school at Ohio University's Scripps School of Visual Communication where she studied multimedia, design, and interactive design and received a Master's in Visual Communications Management. While at Ohio University, Jennifer won a spot in the 2016 Athens International Film Festival for documentary shorts and a scholarship from the National Press Photographers Foundation that allowed her to do an in-depth project on coastal Maine. Previous to her graduate work, Jennifer attended the University of Missouri-Columbia's School of Journalism where she got a Bachelor of Journalism with an emphasis in Photojournalism and studied abroad at Imperial College in London where she interned as a travel photographer.
In addition to working as Colorado College's photographer and photo editor, Jennifer enjoys working in film and hopes to continue creating meaningful stories through that medium. She also loves the outdoors and sewing projects, lots of sewing projects.
---
Josh Raab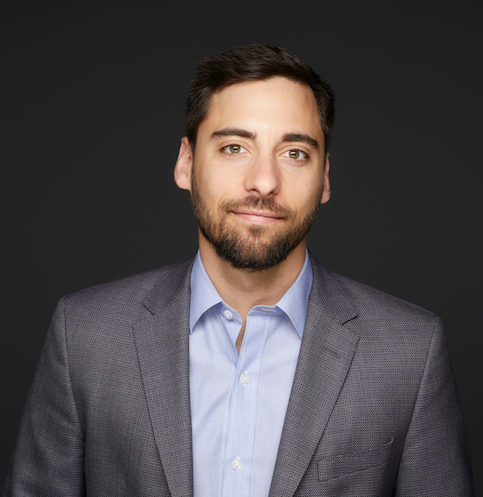 Josh Raab is the Director of Instagram at National Geographic. Previously, Josh worked at TIME as a Photo and Multimedia Editor. He has also been an adjunct professor at the International Center of Photography. Josh started out as a photographer covering the aftermath of the Boston Marathon bombings and Hurricane Sandy, then transitioned into editing by founding Jay Peg's Photo Pub., an online and print publication for emerging photographers.
---
Stephen Weaver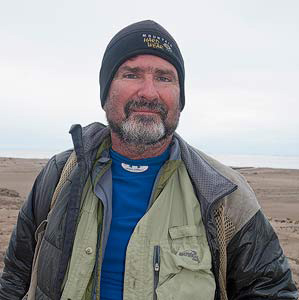 Stephen Weaver is an award-winning photographer with over 40 years of experience making images of the natural world. Formally educated as a geologist, Steve combines his scientific knowledge with his photographic abilities to produce stunning images that illustrate the beauty of the structure and composition of the earth and its natural systems.
Stephen grew up in Pennsylvania and from an early age developed a passion for nature and the outdoors. As an undergraduate geology student, he first visited the Rocky Mountains where he fell in love with the mountain environment and the wide-open grand landscapes of the West. Steve currently photographs throughout North America with a major emphasis on mountain, desert and prairie environments. He is particularly known for his evocative & artful images of grasses and the prairie environment.  View his work at Stephen-Weaver.com