Frequently Asked Questions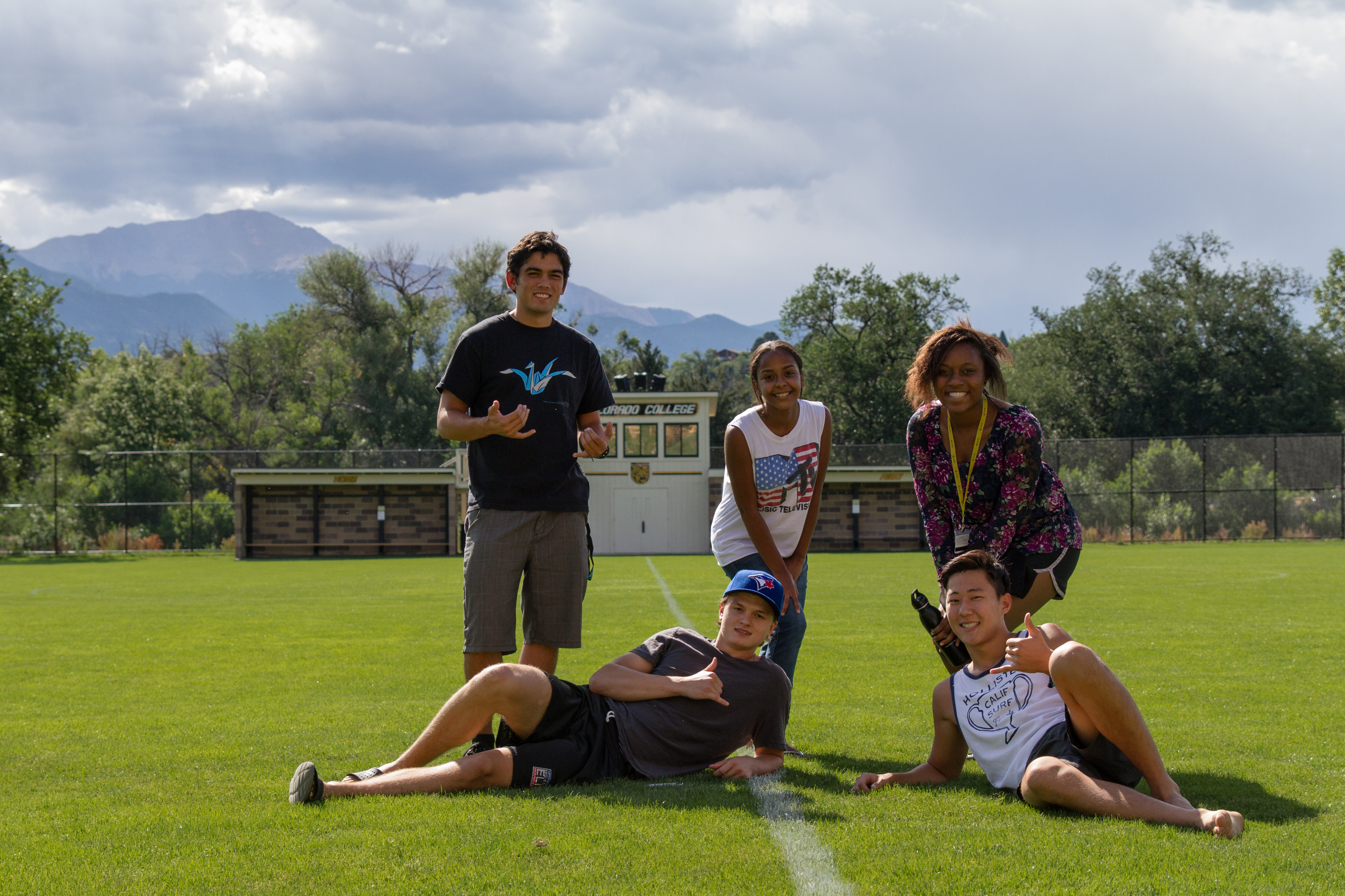 How much does the Bridge Scholars Program Cost?
Tuition, books, room and board are paid for by Colorado College.
What methods of transportation are there when I arrive to Colorado Springs?
If you arrive at the Colorado Springs airport between 9:00AM-3:30 PM on Sunday, August 6, 2017; one of the mentors can come pick you up. You can also take a taxi from Colorado Springs airport(approximate fare $35).
If you arrive at Denver International Airport, you can take the Colorado Shuttle (students receive 10% off); they do not drop students off at campus but close to campus.
When is the last date to register for the Bridge Scholars Program?
We would like to hear from you in May, especially if you want your top course choice. However, we do allow late adds.
When are Bridge Scholars able to move in to their dorm rooms?
You will be able to move into your permanent dorm room beginning at 8:00AM on Sunday, August 6. Expect to be notified of your dorm room assignment by August 1.
Arriving alone?
Don't worry. There will be Bridge Scholars Mentors to greet you and assist you with moving in your things.
What to bring?
Whatever will make your dorm room feel like home. Our winters are cold and snowy, so be sure to bring warm clothes.
Will my airfare or ground transportation be paid for by the Bridge Program?
The cost of transportation to CC is already budgeted into your aid award. If you have difficulties getting here, please contact Financial Aid. We will be offering shuttle service from Colorado Springs airport on August 6, 2017, the day of your arrival. Please notify our office of your flight arrival for a reservation.
Will I be given a laptop?
Laptops are available for check out at the Library's Circulation Desk. There is a limited supply and they go quickly. The Bridge Scholars Program provides a $400 stipend that can be set aside for an affordable laptop capable of connecting to CC's computer network.
If I am planning on taking a gap semester or participating in the Fall Semester Away Program, am I still eligible for the program?
Yes. Students returning or arriving as winter starts are eligible.
When will I find out which course I am assigned?
You will be notified of your course assignment by July 21.
I have no car, but need to go shopping for some dorm basics?
There will be some shopping runs at the beginning of the Bridge Scholars Program.
Where can I mail a package prior to arriving for Bridge Scholars Program?
If you'd like to mail items ahead of time, please address the package as follows and write "Please hold for incoming student":
Colorado College
Attn. Student Name
902 N. Cascade
Colorado Springs, CO 80946
Student Worner mail boxes will be assigned before school starts.