Testimonials
---

Israel Ashiagbor '20
The thought of transitioning from New York to Colorado to further my education was very challenging for several reasons. First, I had no family in or close to Colorado to support me. Secondly, I had to leave behind the great community I was a part of in New York. And lastly, I had to face the fact that I will be a stranger in another land. With all these thoughts in my mind, I honestly did not have a great feeling about my decision to move. However, the Bridge Scholars Program uplifted me in so many ways and created a family for me here at Colorado College. To my surprise, this family always provided social, emotional, and intellectual support to me in my first year. Most importantly, the program continues to provide amazing opportunities and support even after my first college academic year.
---

Audriana Alvarado '18
Anthropology Major - Spanish Minor
As a student from Colorado Springs, graduate of Harrison High School, I never imagined what opportunities I would have at CC. This experience is unforgettable. I feel so empowered to follow my dreams to learn about the world and to continue my education in Anthropology. Miraculously, here I am today, months from being the first person in my entire family to graduate college. I have traveled to over 5 countries, 8 states, and multiple cities in Colorado that I never knew; have completed over 4 research projects; and have had the opportunity to explore my own interests and challenge myself at this prestigious institution.
---

Esther Chan '16
Independently Design Major in Visual Media and Social Change - Journalism Minor
I was so nervous when I got to CC with a bunch of strangers and an even stranger thing called the Block Plan. I was terrified my first few days in my Bridge class-and to make matters worse, my professor assigned us an entire book to read in one night. Crazy, right?
Instead of sulking around, a few classmates and I decided to go outside and read at the jelly bean table, a spot that has an amazing view of Pikes Peak. With some fresh air, my new friends, and some skimming, we were able to finish the book and learn some new things about - hmmm, well - to be honest, I don't remember what I read anymore! But I gained more important things:
My classmates became my close friends, looking at Pikes Peak became my happy place, and I felt confident enough to tackle the Block Plan, and all the crazy opportunities for the next four years.
Now, because of the people I met and experiences I had at CC (especially during Bridge), I found my passion for film and social change and am pursuing it at The ONE Campaign in Washington DC, where I am editing videos to help eradicate extreme poverty in sub-Saharan Africa.
---
Joel Begay '14
Biochemistry Major
As an incoming first generation, native student, I was afraid that I might not be smart enough or did not deserve to be at Colorado College. However, the Bridge Scholars Program debunked my fears. In large part to my Bridge Professor's facilitation, I realized that we each had a unique perspective to bring to the classroom; so much that I felt comfortable to participate in class discussions, ask questions, and learn to ask for help. Beyond the classroom, I befriended other Bridge Scholars and created a close-knit community with my cohort, providing me with the confidence to academically succeed at CC, and also try a few other new things, like Dance Workshop!
Joel Begay is currently a graduate student pursuing a Masters of Public Health (MPH) in Hospital & Molecular Epidemiology at the University of Michigan School of Public Health. He continues to support first generation and students of color at UM and is an active member of the Native American Student Association.
---
Kathy Lu '25
High school graduation: the one day we had all been looking forward to for years. It was a symbol of our achievements, evidence of our adulthood. But as we made our way across the stage and had our final dinners together, we were thrown into disarray, confused as to what was next.   
We were told that college was the best choice, that it was the only choice. We had our doubts, but what else were we to do? We were given three months. Three insufficient months to prepare for what felt like a reboot of our lives; forced to leave our friends, our family, and our comfort for something we were so unsure about.   
Soon enough, we were here, on campus, unpacking all our belongings. And just two days later, I felt almost as if I was home again. I can't describe how validating and relieving it felt to be surrounded by a community of BIPOC, underrepresented, and first-generation students in a PWI. Bridge truly embraced those aspects of my identity that I avoided, making me face them head-on. And honestly, I couldn't be more grateful.     
---
Jay Luckey '23
Physics Major - Mathematics Minor - Linguistics Minor - French Minor
Coming to CC was very daunting at first because it had so many resources that were never available to me back in high school, and the Bridge Scholars Program in particular served as an excellent way to help me adjust to everything new about college before I could hit the ground running. It introduced me to the mentorship of the Butler Center, the Career Center, and the Advising Hub, to name a few, and allowed me to become very well-connected early on which became a major advantage.
Most importantly, though, I believe it gave me a lot of time to think about my own trajectory in life, and I really think that's one of BSP's universal qualities no matter what class you take. Being from a low-income background, I came in knowing that none of my time here could be taken for granted, so you really have to make the most of it, whatever that means for your own journey.
---
 Peniel Owusu-Ansah '20
Political Science and Sociology Majors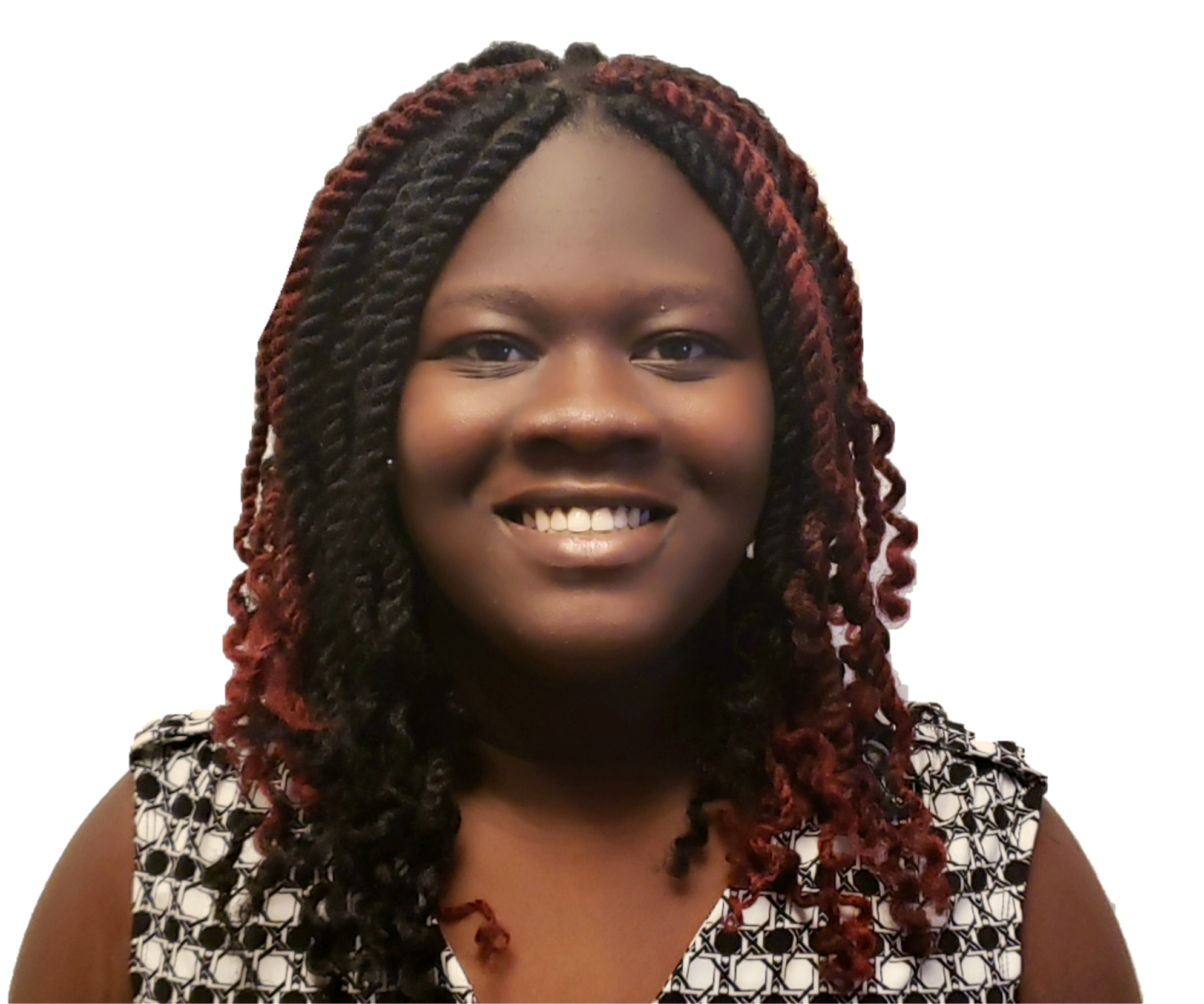 As a first-generation college student from an immigrant family, it was a difficult journey trying to entangle the whole college process and the presence of a global pandemic did not simplify the process. The block plan was foreign to me, and I hoped that my Bridge class would make my transition easier. Exactly as I had hoped, it did.
Even with the changes that were made to the program to accommodate the new normal of the pandemic, I reaped a lot of benefits from the program. My bridge class was incredibly eye-opening and introduced me to new concepts that I had never thought of before. Most importantly, it allowed me to create friendships that otherwise would not have been possible during this time. My roommate and the friends I have right now were introduced to me through Bridge. It also introduced me to mentors and resources that I would not have found on my own.
---
Andi Ruybal '12
Feminist and Gender Studies Major - Psychology Major - Art History Minor
The Bridge Scholars Program was an invaluable resource for me at Colorado College. It gave me an edge academically before my FYE even started. I formed lasting friendships, which still operate as my support system years after graduation. The knowledge, networking, and experiences I encountered as part of the Bridge Scholars Program helped shape the person I am today.
Andrea "Andi" Ruybal is currently a doctoral student of social psychology and health behavior research at Claremont Graduate University. She continues to support mentoring programs both at the undergrad and graduate levels for minority students. In her free time she enjoys travel, baking, running, and cats.
---

Andrew Abeyta ' 09
Psychology Major - Psychology Major

As a first-generation college student I was very intimidated about coming to CC. The Bridge Program provided me a strong foundation of support that helped me succeed at CC and has shaped my goals beyond CC.
I am now an Assistant Professor of Psychology at Rutgers University-Camden, an institution that serves a large percentage of minority and first-generation college students. The Bridge Program inspired the desire to support and empower success among first-generation and students of color and I grateful to be able to do that through my research, mentoring, and teaching.
Colorado College's Alum Andrew Abeyta focuses his research on two psychological needs he views as fundamental to human functioning: the need to belong and the need for meaning in life. C
heck out the full
article
published in Rutgers Today.
---