Meet our BSP Mentors!
2022 - 2023
Helena Almaw '25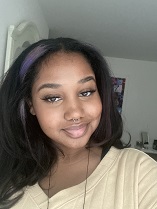 My name is Helena and I am from Denver, CO. I am a sophomore looking to major in Neuroscience on the pre-med track, and also considering a REMS minor. I am involved in SpeakEasy, PANSOCC, and I'm a Bonner fellow here on campus.  I love poetry and dance, and I appreciate the emphasis on the importance of community within the Bridge Scholars Program. I really loved my bridge experience and all the great connections I got to make before having to deal with a full college environment, and I am excited to be able to meet you all and help you gain that same experience!
---
Jordan Bates '23
Sup everyone! I'm Jordan (he/him), and I'm a senior Environmental Chemistry major, Education minor, and MAT track Sachs Scholar. I grew up in Phoenix, Arizona, but my family has lived in a variety of places over the past couple years (no, not military). I have a couple of jobs and activities on campus that I participate in, but the main thing I do for fun is music, so you can find me somewhere in Packard Hall a lot of the time. I love Bridge so much because it's truly whatever you make of it. I was going through a hard time throughout my transition to college, but I was able to get exactly what I needed out of Bridge: to feel like I had equal ownership of this campus. I am so excited to work with you all to cultivate an environment where you can get what you need out of Bridge. I can't wait to meet all of you! :)
---
Mauricio Erazo '24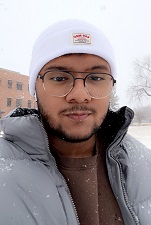 Hey y'all! My name is Mauricio Erazo Jr. (he/him/his) and I am a Molecular Biology and a Southwest Studies double major and am on the pre-med track. I am a QuestBridge Scholar,  Bridge Scholar, and first-generation Latinx college student. I am originally from the southern part of Georgia (Southern accent and all). On campus, you can always catch me laughing or drinking a good ole sweet tea. I also participate in SOMOS, MAPS, PSP, am a lab research assistant for the Physics department, and also work as an office assistant at the Interdisciplinary House. In my free time, I enjoy spending time with friends and going out on random drives. I am excited to get to know you all and hope BSP is an amazing, fun, and impactful experience as it was for me! :)
---
Julia Fenn '24
Hi, my name is Julia Fenn and I am a junior here at CC! I am currently majoring in Mathematical Economics and minoring in political science. I love baking, roller skating, and devouring Netflix shows! I am a member of the Mock Trial Team, a QRC tutor, and a Stroud Scholar Fellow. I grew up in Colorado Springs, so if you have any questions about where the best burger in town is or the best shops let me know!
---
Christiana Garcia-Soberanez '24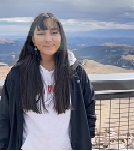 Hi everyone! My name is Christiana (she/her). I'm from Albuquerque, New Mexico. I will be a Junior for the 22-23 academic year and am majoring in Sociology and minoring in Race, Ethnicity, and Migration Studies (REMS). I'm involved in SOMOS, NASU, and Outdoor Ed. In my free time, I enjoy hiking, rock climbing, and hanging out with friends. I enjoyed participating in the Bridge Scholars program my first year and the Bridge Scholars Leadership Program my second year at CC. I hope to help you in your transition to CC!
---
Enrique Hernandez Salcido '24

Hey everyone, my name is Enrique Hernandez Salcido (he/him), I am a first-generation Latino student, and I am originally from Boulder, CO. I am a chemistry major on the pre-med track and will be a junior for the 2022-23 academic year. I have worked over the past 4 years at a bakery but still do not know how to bake, who knows if I have truly done my job after all this time. Outside of class, I participate in SOMOS and work as a QRC tutor. For the summer of 2022, I will have completed summer research with the chemistry department. The Bridge Scholars program was a huge help with my transition into college because it provided me with many resources to aid in my first year. I hope your time in BSP is as meaningful and helpful as it was when I completed it! 
---
Lydia Hussain '24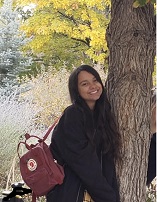 My name is Lydia Hussain, and I am a Junior here at CC. I am from Miami, Florida, and am a History Major, with minors in Journalism and Museum Studies. I am also a Questbridge scholar and a First-Gen student. You can catch me on campus at the Writing Center or in the Library, one of my favorite places at CC! In my spare time, I love reading, playing the harp, and traveling. I am excited to be a Bridge mentor this year because this program has allowed me to meet some of the most amazing people at CC. It was integral in making my experience here a positive one, and I hope to help it have the same impact on you!
---
John Le '24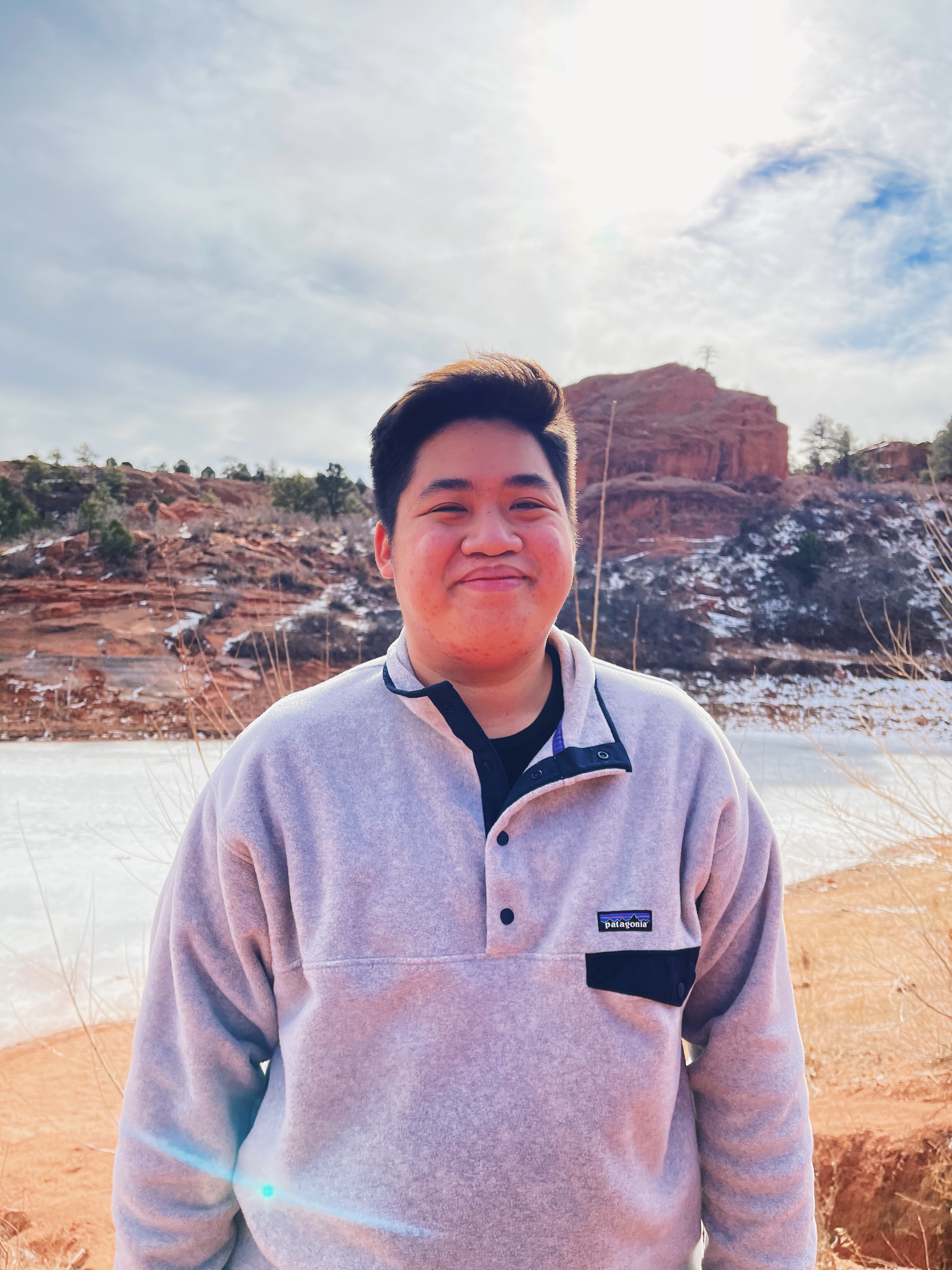 Hi everyone! My name is John Le, and I am a junior at CC. I am declared a math and physics double major, and also a German studies minor. This is my second year mentoring for the Bridge program, and I am certainly excited to continue the growth of the Bridge community which is very meaningful to me. I am involved in many things, and I apologize for the laundry list: Admissions Ambassador, Mock Trial, Music Lessons, Tutor at the QRC, Photography Intern, and Asian Student Union. I'll also be in a research lab this summer in the Physics department. Granted I have any free time, I love to go on drives with my friends, get boba, drive up to Denver to visit my church scouts (anyone in Thieu Nhi?), and more. I'm certainly excited about the program this year, and feel free to reach out if you have any questions about anything!
---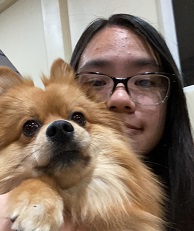 Kathy Lu '25
Hey everyone! My name is Kathy (she/her), and I'm a sophomore from Denver. Undecided major BUT on the pre-dental track and highly interested in education. Don't ask, I applied to college without a plan and had 2 months to make one. I'm a first-generation, Asian American student in the Bridge Scholars Program. Since arriving here in the summer, I have found a new love for clay-making, rock-climbing, and ice-skating. Though I more often find myself starting (never finishing) shows with my friends. I'm excited for the upcoming year, and I hope to meet y'all soon :]
---
James McFall '25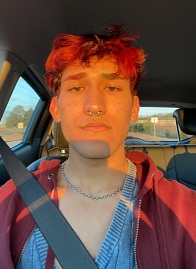 I'm James (he/him and I am a rising sophomore majoring in Molecular Biology and Physics. I'm a Questbridge Match Scholar and mainly lived in the south throughout my life. My first year at CC I knocked out a lot of my STEM courses and was able to land a job at the financial aid office and another job in a lab on campus! I mostly spend my time working in that genetics lab and when I have time, I love to spend time with my friends. Other than work I like binge shows of all kinds and find new movie series to obsess over. My time in BSP was amazing and it gave a me a good community to rely on once the year started. Feel free to reach out with any questions about me or the program, especially if they about science!!
---
Fiorella Murillo Machado '23
More info coming soon
---
Adam Overman '24
My name is Adam Overman, and I'm a QuestBridge match from the Denver, CO area. I plan to major in Mathematics here at CC with some consideration for Music studies. You can find me working in the Career Center or at the boxing club every week. I am passionate about the arts, learning new things, and helping you achieve your goals as an incoming Bridge scholar! The BSP was an incredible and unique experience for me to feel welcomed and at home when I didn't know if I ever would, so please feel free to reach out for anything within our amazing and supportive community.
---
Flor Vargas '23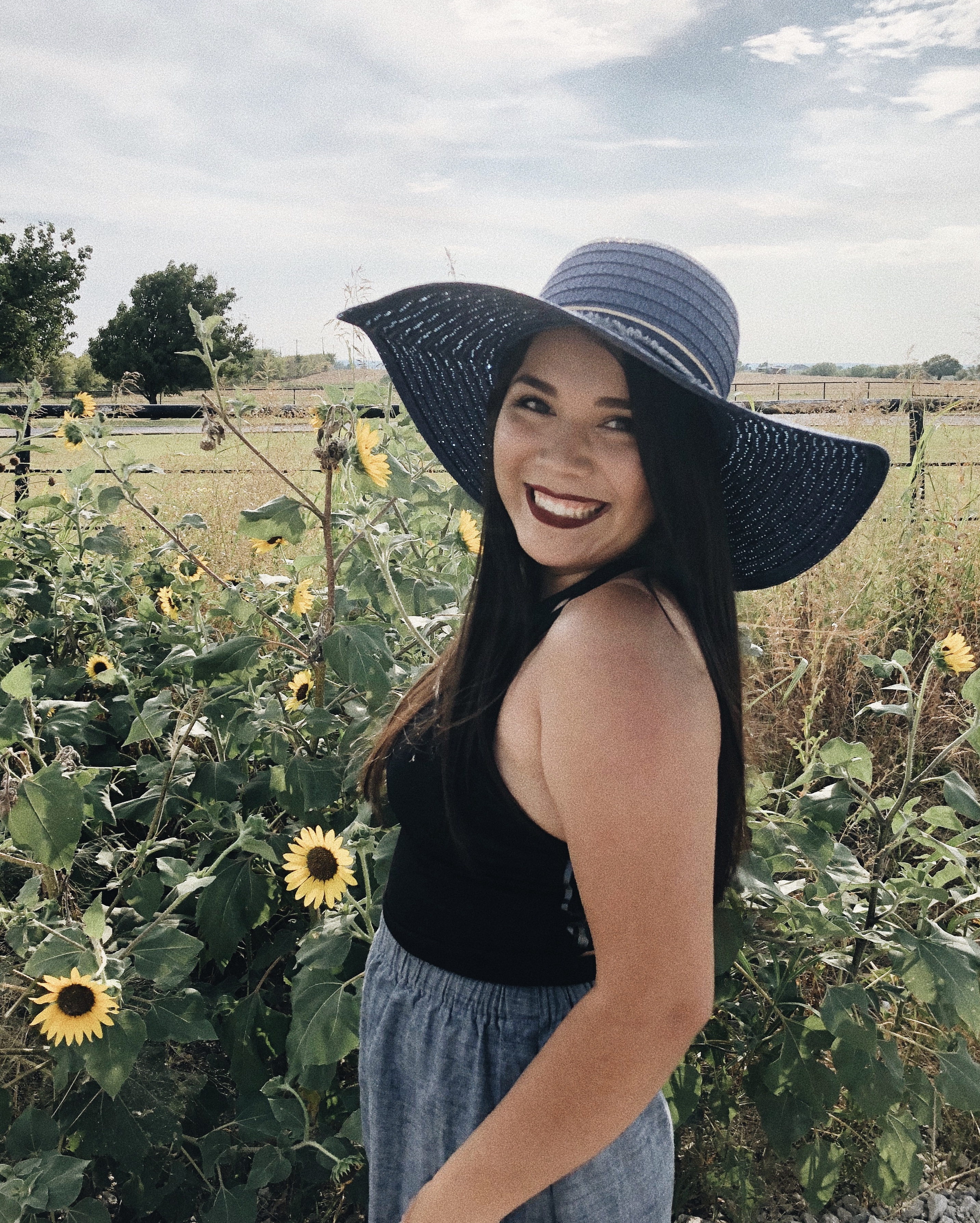 Flor Vargas is a first-generation Latinx student at Colorado College. Although she was born in Mexico, Flor has lived most of her life in North Texas. She found Colorado College through the Questbridge Program and is a proud Questbridge Scholar! She will be an upcoming sophomore. While she is still undeclared, she is interested in pursuing a double major in Computer Science and Southwest Studies. Outside of academics, Flor serves as the secretary of SOMOS and will be an ambassador for the admissions office this upcoming year. The Bridge Scholars Program made the college transition for Flor seamless and helped her meet her best friends! She absolutely loved her Bridge experience and cannot wait to take on the role of a mentor.