Faculty
Professor Murphy Garcia Brasuel
Associate Professor in Chemistry and Biochemistry, Ph.D. University of Michigan, Ann Arbor
Murphy Brasuel is an analytical chemist and has been with the Colorado College Department of Chemistry and Biochemistry since 2003.  Murphy is an alumnus ('96) of Colorado College where he was an Otis Barnes Scholar who majored in chemistry and played on the football team. Murphy's Ph.D. research in chemistry focused on harnessing nanotechnology to develop tools for real-time measurement of changing analyte concentrations inside living cells.  His postdoctoral research in Toxicology explored the application of these nano-sensor-based tools to the monitoring of cell signaling mechanisms.  Murphy teaches courses in general chemistry, analytical chemistry, instrumental analysis, chemistry and art, and forensics.  His research interests include nanotechnology, forensic science applied to fakes and forgeries in art, food science, natural products, and floral volatiles.
---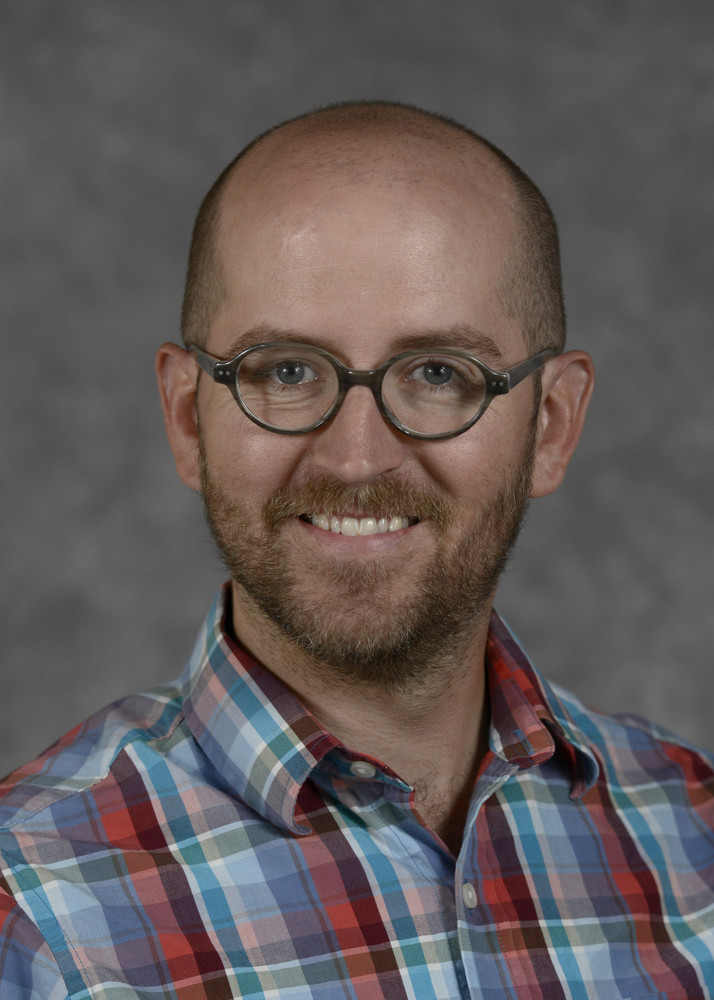 Dr. Drew Cavin
Director of the Office of Field Study. Ph.D., Texas A&M University.
Drew Cavin hails from Texas and brings a passion for student development, both academic and personal, to the job of Director of Field Study. His background is in Leisure Studies and Outdoor Education, and he conducted research on diversity and outdoor recreation activities and careers. He has experience leading extensive field trips as a faculty member at Middle Tennessee State University and Young Harris College.
---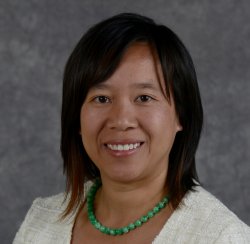 Professor Emily Chan
Associate Professor of Psychology, Ph.D. University of Michigan, Ann Arbor.
Emily Chan joined the Office of the Dean at Colorado College as the Associate Dean of Academic Programs and Strategic Initiatives in 2014 after serving as faculty in the department of psychology since 2004. As associate dean, she oversees strategy, operations, and implementation of initiatives in international study, field study, summer session, community engagement, and academic diversity and inclusion initiatives for students and faculty. Her research interests include culture and cognition, judgment and decision making, and person and corporate reputation and branding.
---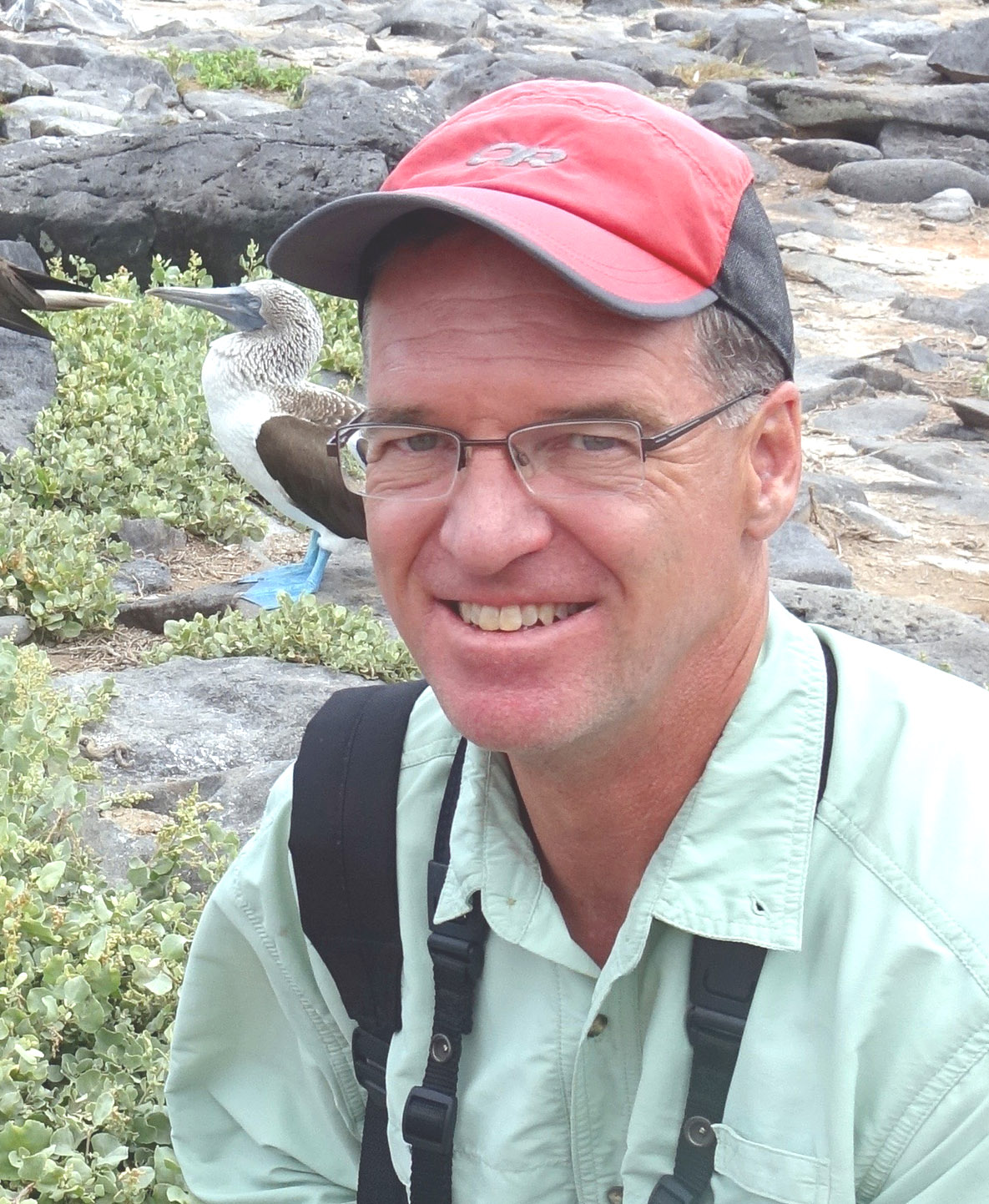 Dr. Stephen Getty
Director of the Quantitative Reasoning Center. Ph.D., Brown University.
Steve Getty's areas of published research in geology include the evolution of mountain belts (the Appalachians, Alps, North American Cordillera), methods for radiometric age dating (U-Th-Pb, Sm-Nd geochronology), and applying isotopic tracers to Earth systems (e.g., coral, human bones, aerosols, and pollutants in lichens). Following a 3-year position as Visiting Professor of Geology at Colorado College, he worked for 12 years in curriculum development and educational research at the Biological Sciences Curriculum Study. Over this period, he was a lead writer and developer on many curriculum projects, as well as a PI/Co-PI on a number of educational research projects. Grants and contracts for these projects were awarded from entities such as NASA, NSF, and the U.S. Department of Education. Steve's teaching has included undergraduate courses, many workshops, and longer institutes with science teachers in Colorado and around the nation. 
---
Professor Natalie Gosnell '08
Associate Professor in Physics. Ph.D., University of Wisconsin-Madison.
Natalie Gosnell is an observational astrophysicist and a proud alum of Colorado College, graduating in 2008 with a degree in Physics. She received her M.A. and Ph.D. in Astronomy from the University of Wisconsin-Madison and then was a postdoctoral research fellow at the University of Texas at Austin before returning to join the Colorado College faculty in 2016. Dr. Gosnell's research uses both ground- and space-based telescopes (like the Hubble Space Telescope) to explore the stories of binary star systems, where two stars orbit one another much like the Earth orbits the Sun. She uses spectroscopic and photometric data to help uncover how these pairs of stars influence and change each other. In her role as a teacher-scholar, Dr. Gosnell seeks to bring creative practices into both the physics classroom and her research pursuits, leading to collaboratively developing an art-science theater installation based on her research and artistic residencies with the Sundance Institute Theater Lab and The Public Theater.
---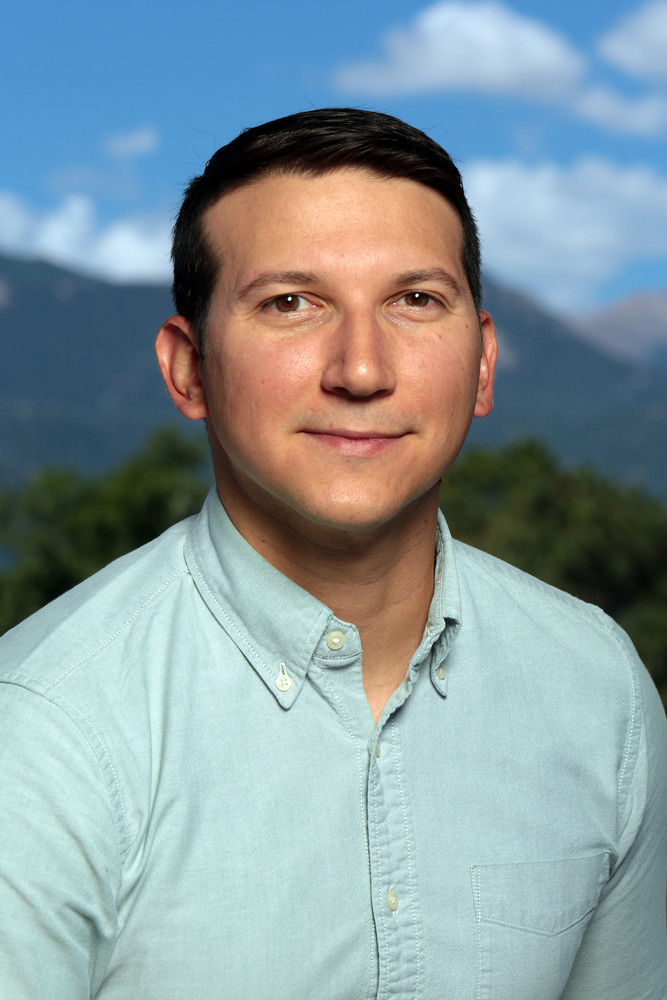 Professor Santiago Guerra
Assistant Professor in Southwest Studies. Ph.D., University of Texas at Austin.
Santiago Guerra's research background and teaching experience are in the fields of social/cultural anthropology, legal anthropology, medical anthropology, Mexican American/Latino Studies, and Southwest/Borderlands Studies. His research centers on the social construction of illegality, criminality, and policing along the South Texas-Mexico Border within the context of the domestic and international War on Drugs. His dissertation, From Vaqueros to Mafiosos: A Community History of Drug Trafficking in Rural South Texas is an ethnographic study of the impact of the drug trade
on a rural South Texas border community and received the Outstanding Dissertation Award for 2012 from the National Association of Chicana and Chicano Studies-Tejas FOCO. He is currently completing a book manuscript on this research titled Narcos and Narcs: Drug Trafficking and Policing in the South Texas-Mexico Borderlands that explores the impact of drug policy, drug policing, and drug trafficking on border communities. Santiago is also currently conducting research on the legalization of recreational marijuana in Colorado, including the evolving relationship between medical marijuana and recreational marijuana and the growth of the marijuana tourism industry.
---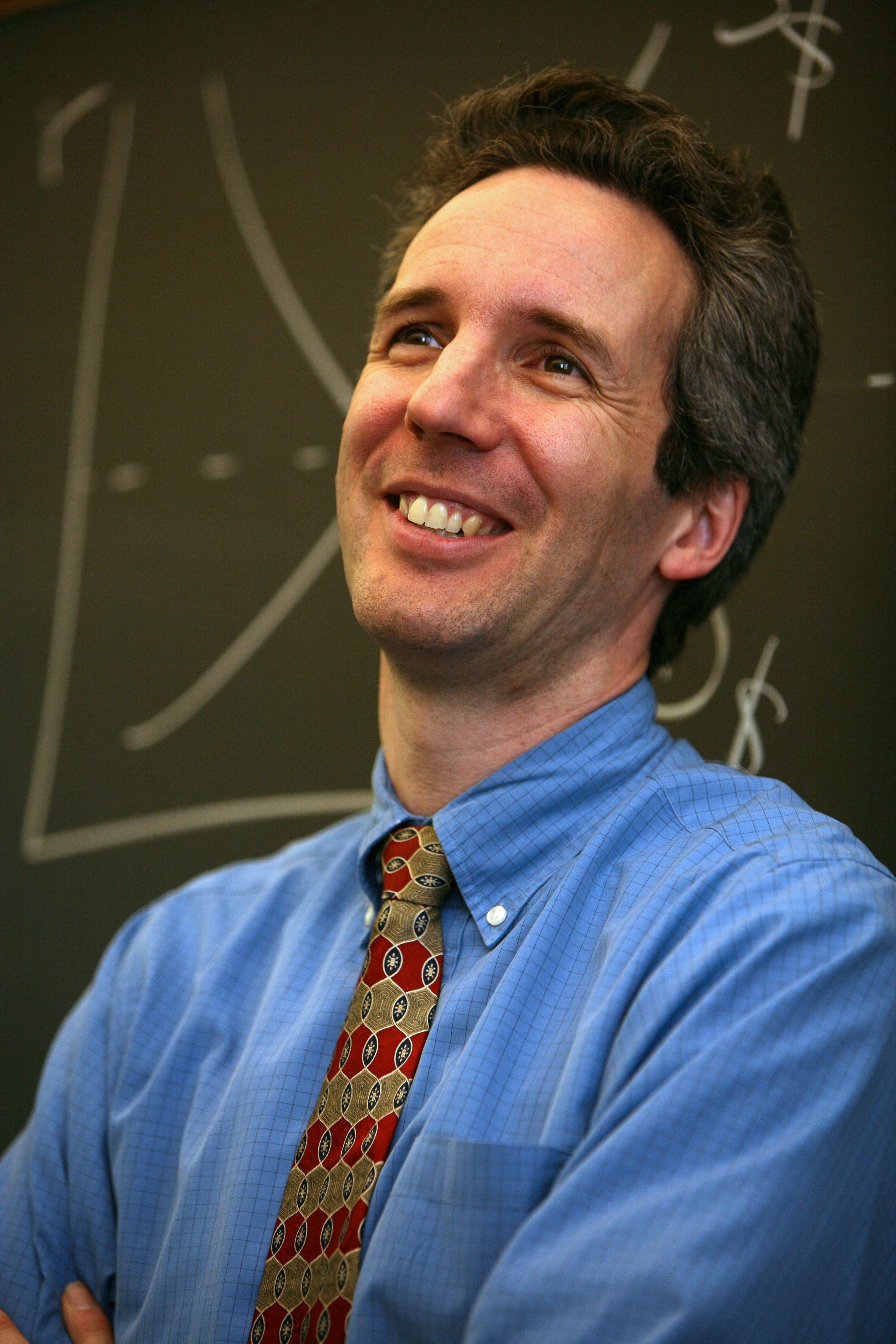 Professor Dan Johnson
Professor of Economics and Business. Ph.D., Yale.
DANIEL K.N. JOHNSON is a Professor of Economics at Colorado College, has founded three businesses, and holds advisory roles in a range of other startups. He has a Ph.D. in Economics from Yale (1998), an MSc from the London School of Economics (1992), and a BSocSci Honors from the University of Ottawa, Canada (1991). He is the author of over sixty refereed journal articles, commissioned pieces, and book chapters. Specializing in the economics of innovation and technological change, he frequently advises and lectures internationally on public policy related to intellectual property rights. In addition to his primary research on spillovers from researchers to the Global South (or other potential follower groups), he enjoys writing projects that apply economic models to unusual questions including predicting Olympic medal counts (on which he did a TedTalk), explaining game show contestant behavior, exploring philanthropic behavior, measuring the impact of Walmart on home prices, and improving the marginal impact of microfinance lending program.
---
Professor Jessica Kisunzu
Assistant Professor in Chemistry and Biochemistry. Ph.D., University of California.
Jessica Kisunzu is a synthetic organic chemist and has been a professor of organic chemistry at Colorado College since 2017. She became interested in organic chemistry because of the opportunity it provided to understand life on a molecular level and build new and useful compounds from the ground up. She completed her graduate studies at the University of California, Berkeley, working on the total synthesis of a family of compounds that have bioactive properties. Postgraduate research at the ETH Zurich was centered on computational chemistry and learning how computer programs can be used to predict and understand reactivity. At Colorado College, her research blends the two areas to study strained, high-energy small molecules and develop new applications for their use. Outside of teaching and research, her interests include making music, hiking, and learning different languages. 
---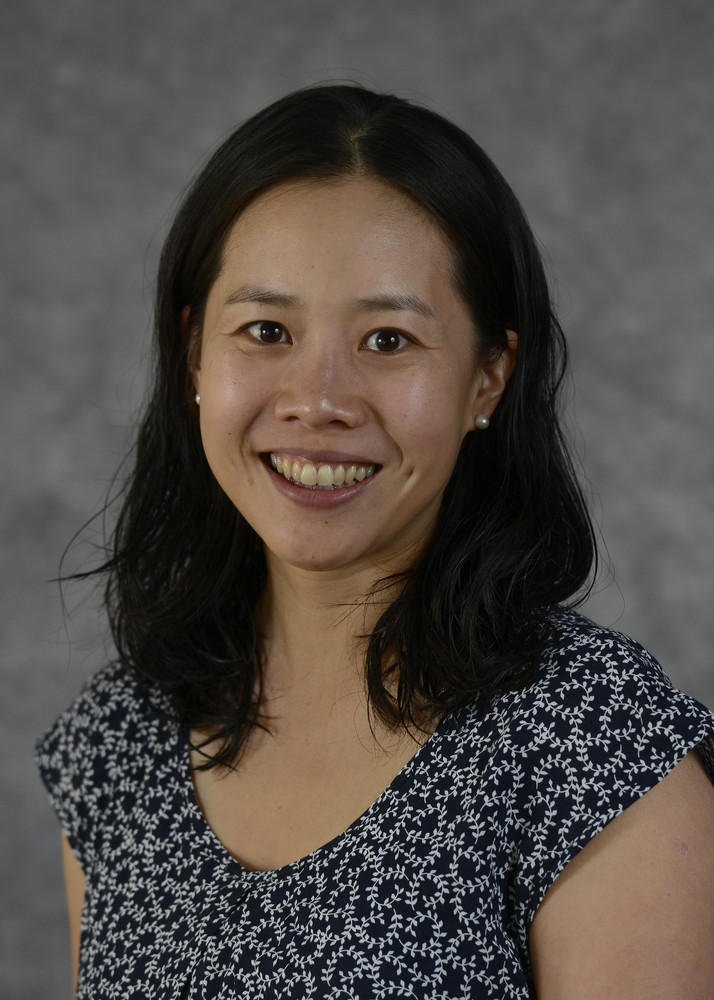 Professor Jean Lee
Assistant Professor in the Environmental Program. Ph.D., University of Vermont.
Jean Lee's research focuses on three specific research areas: 1) understanding the consequences of multinational agreements, especially at the local level; 2) the role of institutions in the governing of common property resources, and 3) the ways in which sustainable development can be equitable. She received her Bachelor of Arts in Environmental Biology from Columbia University, a Master's of Environmental Management from Duke University, and her Ph.D. in Natural Resources from the University of Vermont.
She has worked extensively in sub-Saharan Africa, where she examined the extent to which pro-poor carbon projects achieve both carbon dioxide emissions and poverty alleviation. She is particularly interested in the concept of gender equity in sustainable development, drivers of farmer participation in payment for ecosystem services, and the institutional barriers local communities encounter when trying to manage their natural resources.
---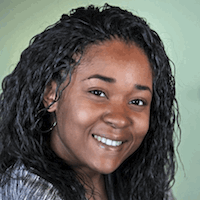 Professor Heidi R. Lewis
Associate Professor of Feminist and Gender Studies. Ph.D., Purdue University.
Heidi R. Lewis joined the faculty of Colorado College in 2010 as the Riley Scholar-in-Residence in the Feminist & Gender Studies Program. After serving as a Visiting Assistant Professor in the Program during the subsequent year, she was hired as an Assistant Professor. Her teaching and research focus on feminism, gender and sexuality, women's writing, African American literature and culture, Critical Race Theory, Critical Whiteness Studies, Critical Media Studies and popular culture. Her most recent project focuses on contemporary tragic mulatto narratives, noting that women with black fathers and white mothers highlight the father-daughter relationship in order to illuminate the unique relationship between race, gender, and class. She situates this project within contemporary discourses that examine the impetuses for and implications of the unique ways in which women of color understand and construct social, cultural, and political identities, as well as colorblindness and/or post-racial theories. Her other research interests include constructions of black gay men on television, hip hop culture, and the ways in which black women experience and shape academia.
---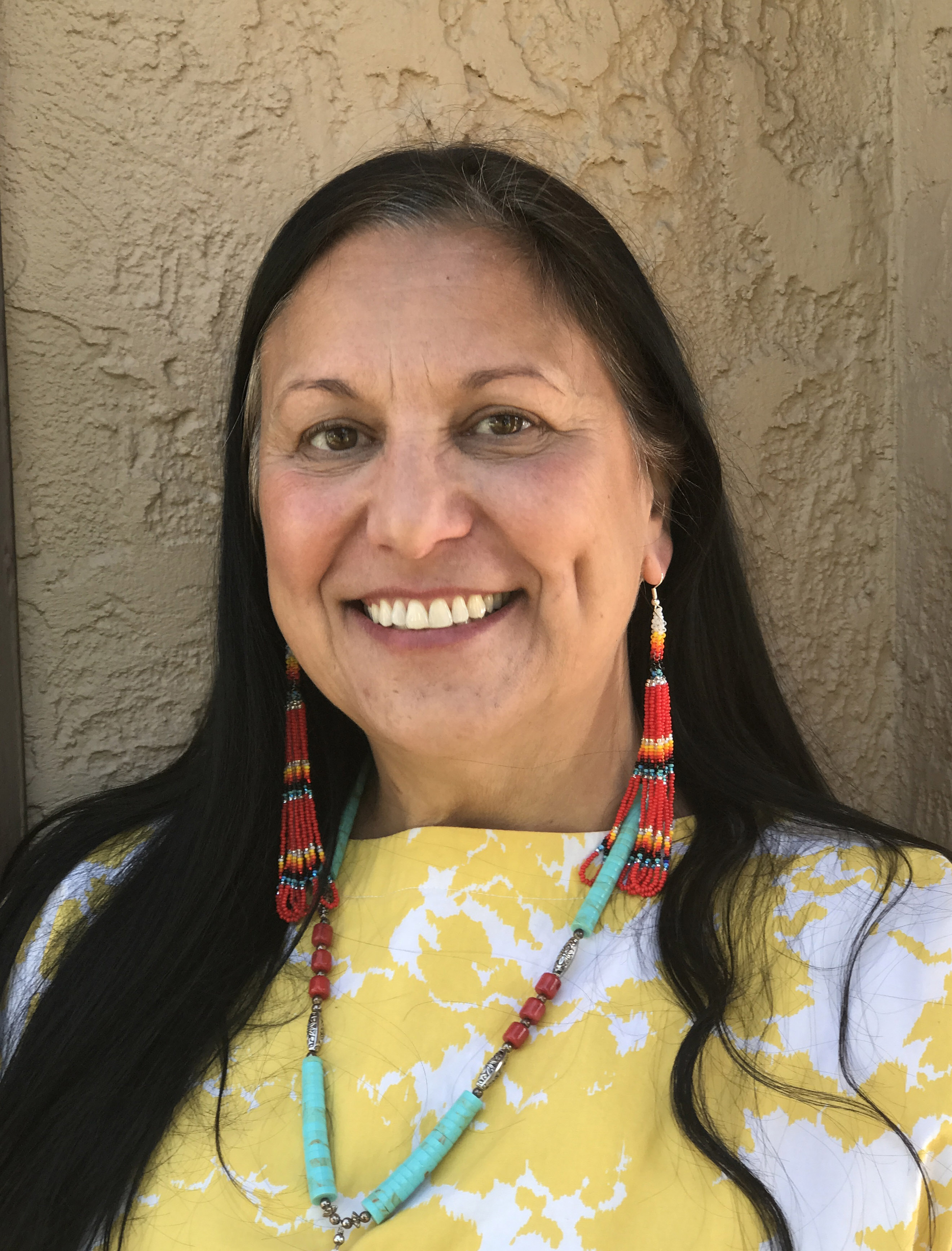 Professor Dwanna McKay
Assistant Professor of Race, Ethnicity, and Migration Studies. Ph.D., University of Massachusetts-Amherst.
Dwanna Robertson fuses an active research agenda in social inequality, intersectionality, and indigenous identity with broad interdisciplinary knowledge. Her work focuses on the reproduction of social inequality through the institutionalized race, ethnicity, and gender processes within the structure of the policy, particularly as related to Indigenous Peoples of the geographical U.S. Trained as a multi-methods researcher and statistician, Dwanna also practices indigenous and decolonizing approaches. Her research and teaching interests include Indigenous identities and epistemologies, gendered race processes in work and occupations, and a sociohistorical lens of race, ethnicity, and national identity within the social institutions of crime, health, and education. Dwanna has published in the Sociology of Race and Ethnicity, American Indian Quarterly, American Indian Culture and Research Journal, and European Sociological Review. She is also active in public scholarship as a regular columnist for Indian Country Today and has been featured on radio shows like Calling Native America and Minnesota's National Public Radio. Dwanna loves teaching and brings extensive experience in student mentoring, community advocacy, public sociology, and project collaboration.
---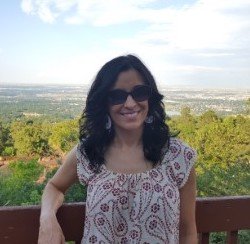 Professor Karen Roybal
Assistant Professor of Southwest Studies. Ph.D., University of New Mexico.
Karen R. Roybal holds a Ph.D. in American Studies from the University of New Mexico and her specializations include Southwest Studies, nineteenth-century Chicanx, and Latinx literature and history, and Cultural Studies. She teaches courses in literature, arts and culture, archival studies, Southwest/Borderlands history, and environmental justice. In her research and teaching, Dr. Roybal employs a Chicana feminist epistemology to confront dominant patriarchal narratives about the making of the U.S. Southwest. Her book, entitled Archives of Dispossession: Recovering the Testimonios of Mexican American Herederas, 1848-1960, was published by the University of North Carolina Press in September 2017. In it, she argues that a feminist reframing and recovery of archives central to the territories lost by Mexico and won by the United States in the Mexican-American War expose the matrilineal dimensions of property ownership and herencia-inheritance, legacy, and heritage-and the resistance and negotiation by women of Spanish/Mexican descent after 1848. Dr. Roybal's work has been published in Southwestern American Literature; Aztlán: A Journal of Chicano Studies; and Culture, Theory and Critique. Her latest essay, "Hidden Histories: Gendered and Settler Colonial Landscapes in Northern California," will be published in the Fall 2018 issue of the peer-reviewed journal, Chicana/Latina Studies.
---
Professor Bryan Rommel-Ruiz
Professor of History. Ph.D., University of Michigan, Ann Arbor.
Professor Bryan Rommel-Ruiz has been teaching at The Colorado College since 1996 when he first arrived as a Minority-Scholar-In-Residence and Visiting Instructor in American History. He is currently serving as associate chair of the department. He teaches a wide variety of courses in American History, African American History, US Southern History; World History, and Film and History.
---
Professor Danielle Sanchez
Assistant Professor of History. Ph.D., University of Texas at Austin.
Danielle Porter Sanchez joined the History Department at Colorado College in the fall of 2019, after serving as an Assistant Professor of History and Africana Studies at Muhlenberg College from 2015 to 2019. Danielle's research focuses on popular culture and urban life during the Second World War. She is currently working on her first book, Free(ing) France in Colonial Brazzaville: Race, Society, and Life in Brazzaville during the Second World War. Her second project focuses on food, famine, and memory in Cabo Verde. When she is not teaching, researching, or writing, Danielle loves all things nerdy: the MCU, Harry Potter, Star Wars, and African comic books.
---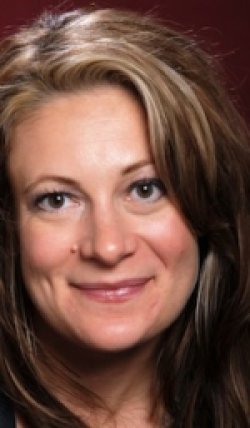 Professor Tina Valtierra
Assistant Professor of Education. Ph.D., University of Denver.
A graduate of the University of Denver's Morgridge College of Education, Tina Valtierra researched the characteristics that distinguished an outstanding and thriving middle school teacher from her peers across numerous school districts in the Denver area. In her courses in the Education Department, Valtierra introduced education students to innovative schools in the Denver area. The class examined public school innovation through a critical socio-cultural lens of income, gender, and race. She also teaches education courses in Innovations & Social Justice in Public Education, Culturally Responsive Teaching and Disciplinary Literacy Methods, and Critical Pedagogies in Literacy, Curriculum, and Instruction.
Former Bridge Faculty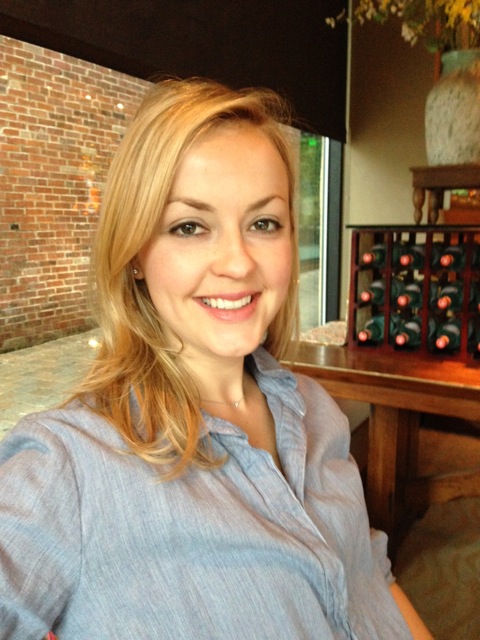 Professor Elizabeth Coggins
Assistant Professor of Political Science. Ph.D., University of North Carolina at Chapel Hill.
Elizabeth Coggins joined the faculty of Colorado College in the fall of 2014. She was a post-doctoral fellow at Washington University in St. Louis for the 2013-2014 academic year, after earning her Ph.D. from the University of North Carolina at Chapel Hill in 2013 (American Politics & Methodology). Elizabeth studies American politics, public opinion, ideological identification, policy mood, and political psychology. Her current project stems from her dissertation, which confronts an enduring puzzle in American politics: How can liberal policy programs remain widely supported and liberal politicians continue to win elections when the liberal identity itself is out-favored by the conservative identity nearly two-to-one? Presently Elizabeth teaches Introduction to American Politics, Ideology in America, Public Policymaking, Congress, and Methods.
---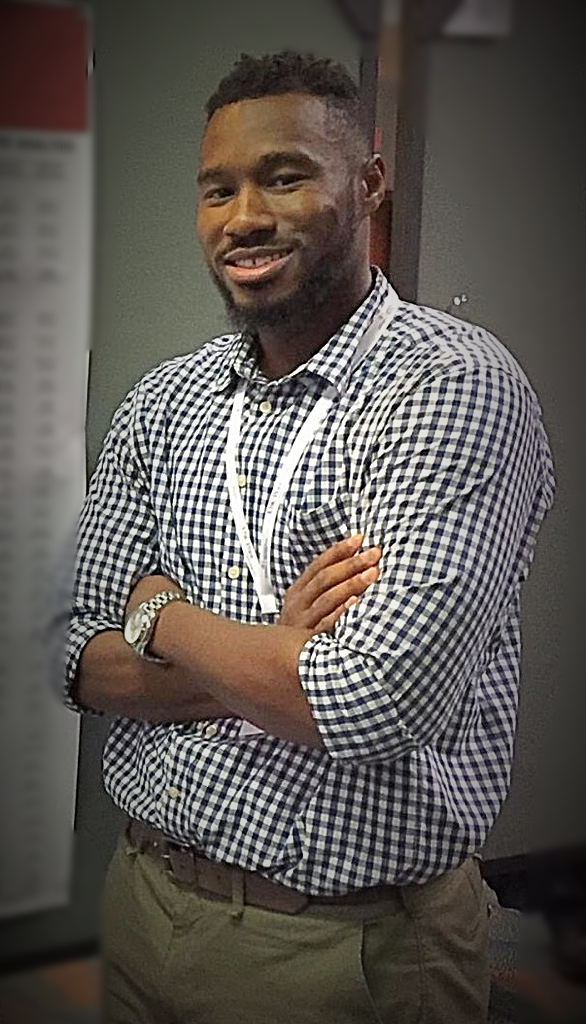 Professor Prentiss A. Dantzler
Assistant Professor of Sociology. Ph.D., Rutgers University, Camden.
Prentiss Dantzler currently teaches courses around systems of inequality based on identities of race, class, gender, and sexuality and aspects of community and neighborhood development for poor, urban areas. His courses equip students with the tools to understand complex social problems and methods in which to address such issues.
His research focuses on the impact of changes in housing policies upon marginalized populations, especially those in urban areas. One line of research explores theories rooted in urban politics and urban sociology about neighborhood effects and cultural understandings of poor individuals to determine how policies are designed, implemented, and executed. Another line of research explores issues pertaining to community and social change through issues of inequality. His research highlights how public policy affects the life outcomes of people and how people affect the development of public policy altogether.
---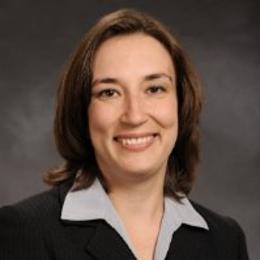 Professor Amy Dounay
Associate Professor of Chemistry & Biochemistry. Ph.D. University of Minnesota.
Amy Dounay '96 returned to Colorado College as an assistant professor in the Department of Chemistry and Biochemistry in 2012. She obtained her Ph.D. in organic chemistry at the University of Minnesota, where she researched the synthesis of marine natural products. She then completed a National Institutes of Health Postdoctoral Fellowship in organic chemistry at the University of California, Irvine. Her postdoctoral research focused on applications of the intramolecular asymmetric Heck reaction toward the synthesis of alkaloid natural products. From 2004-2012, she worked at Pfizer in the Neurosciences Medicinal Chemistry division, where she was a laboratory head and chemistry team leader on numerous drug discovery projects for psychiatry and neurodegeneration. Her current research at Colorado College is focused on the discovery of new medicines to treat African sleeping sickness. She is also developing new pedagogical approaches for organic chemistry education, including involving students in introductory courses in research toward new antibiotics. Her research program at Colorado College has been funded by the Research Corporation for Science Advancement Cottrell College Science Award, the Boettcher Foundation Webb-Waring Biomedical Research Award, and a National Science Foundation Major Research Instrumentation grant.
---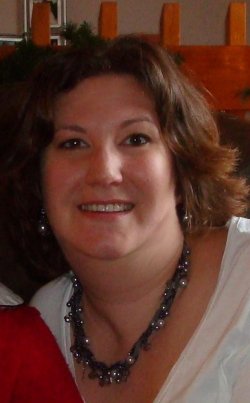 Professor Lori Driscoll '94
Professor of Psychology. Ph.D., Cornell University.
Lori Driscoll graduated from Colorado College in 1994 with a degree in Psychology. She completed two thesis projects, one on the perception of musical and mathematical interval magnitudes with Catherine Weir and another on the quantitative neuron morphology of human prefrontal and occipital cortices with Bob Jacobs. She became interested in environmental toxicology and pharmacology after spending a gap year working for a compounding pharmacy. This interest led her to Cornell University, where she completed her Ph.D. in Biopsychology with minors in Nutritional Biochemistry and Neuroanatomy. She conducted research with Barbara Strupp on the behavioral toxicology of developmental lead exposure, and she was awarded the Neurobehavioral Teratology Society New Investigator Award for her work with a mouse model of Down syndrome.
---
Professor Krista Fish '97
Assistant Professor of Anthropology
Krista Fish graduated from Colorado College in 1997 with an Anthropology major and African Studies minor. During her time at CC, Krista was a member of the cross country and track teams, conducted thesis research at the nearby Cheyenne Mountain Zoo, and studied abroad in Zimbabwe. In graduate school at the University of Colorado-Boulder, she began studying wild primates. Krista's first research projects examined conservation threats to primates in Panama and Costa Rica. She later began work on the island of Madagascar investigating primate community ecology by looking at interactions between lemurs and the plants and animals (including people!) that share lemur habitats. In recent years, Krista shifted her research interests to mainland Africa where she now studies nocturnal primates and the complex communities in which they are embedded.
Currently, Krista teaches courses exploring topics such as human evolution, human biological variation, evolutionary theory, primate behavior, and research methods in both primatology and human ecology. A theme running through all of her courses is asking students to consider the place of humans in the natural world and understand the role of culture and biocultural evolution in shaping our species.
---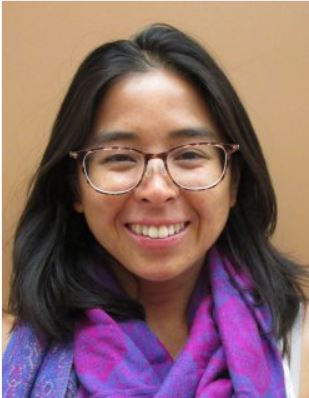 Professor Jennifer F. Garcia
Assistant Professor of Molecular Biology. Ph.D., University of California San Francisco
Jenn Garcia joined Colorado College in the Fall of 2016. Previously, she was NIH NRSA Postdoctoral Fellow at CU Boulder in Dr. Roy Parker's lab where she used yeast as a model organism to study how the cell responds to cellular stresses by using mRNA decay to alter what machinery the cell can make in times of stress. Prior to CU Boulder, she completed her Ph.D. at UC San Francisco where she studied epigenetics to understand how molecular packaging of DNA into the cell can alter its expression. At Colorado College, she now focuses her research with undergraduates to gain a holistic understanding of how both transcriptional and post-transcriptional processes coordinate to promote proper cellular function.
---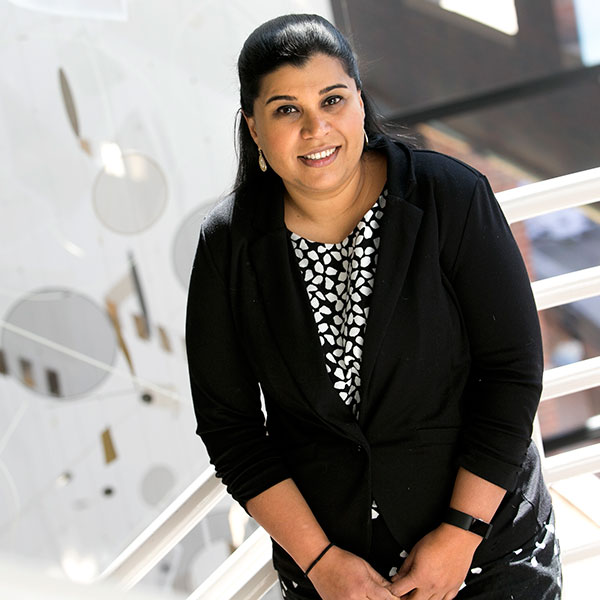 Professor Habiba Vaghoo
Associate Professor of Chemistry and Biochemistry. Ph.D., University of Southern California.
Habiba Vaghoo is an organic chemist whose research interests are in the area of organofluorine chemistry. She works on developing new reactions to introduce fluorine and fluorinated groups to small organic molecules of biological interest using microwave technology. In addition, she is also interested in the design and synthesis of fluorinated analogs of antimalarial drugs whose use is limited due to adverse side effects. Her approach involves strategically introducing fluorinated groups in an attempt to eliminate the side effects.
---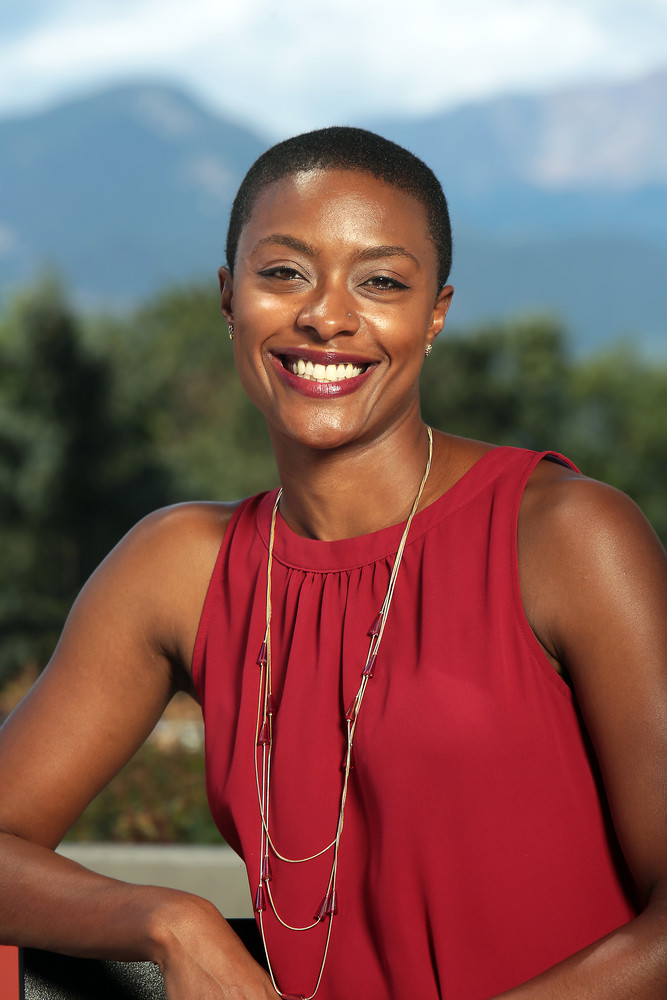 Professor Manya Whitaker
Assistant Professor Manya Whitaker. Ph.D., Vanderbilt University.
When I'm at work, I focus most of my efforts on improving the quality and effectiveness of urban education. I research urban Title I schools, helping them establish/improve their parent involvement programs. I also lead teacher in-service workshops on the implementation of a developmentally appropriate curriculum for low-income and ethnic minority middle school students. In the classroom, I am most interested in helping students engage with course content in multiple contexts, and from multiple perspectives. My primary goal as an educator is to empower students to become teachers as well as learners in a diverse, interdisciplinary society.