Prospective Students
Studying History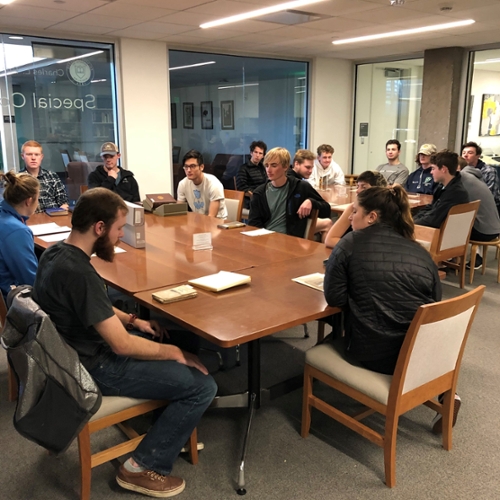 The History Department cultivates in our students a passion for and a critical understanding of the past while developing their intellectual, analytical, and rhetorical abilities.  
Our faculty offer courses in the geographic regions of North America, Latin America, Europe, Africa, the Middle East, South Asia, and East Asia. Visit our faculty page to read more about their areas of expertise or go to the course catalog to explore the department's course offerings.  
Our department is committed to teaching diverse, inclusive, and global histories. We recognize the importance of telling multi-perspectival narratives and of reflecting on the processes and power relations that have constructed the archives we work in.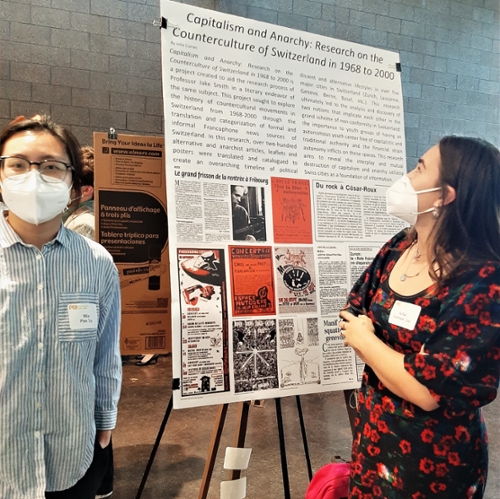 Our mission is to provide a curriculum that helps students develop: 
- substantial and substantive knowledge of the past 
- conceptual understanding of history as a scholarly discipline 
- professional skills necessary for independent historical research and writing 
- a sense of the perspective that historical study provides 
Additionally, the Hhistory Department at Colorado College supports a number of interdisciplinary programs that allow students to examine the intersections between history and other disciplines. View our interdisciplinary programs page for more information. 
Doing History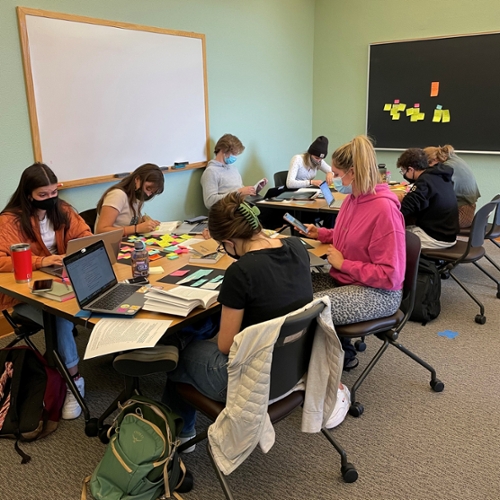 We offer a variety of learning experiences that go beyond the classroom, allowing students to gain valuable hands-on experience, connect their scholarly knowledge to the world around them, and form lasting social connections.  
Many of our courses have archival and field trip components. For example, recent courses have examined the local history of our campus and its ties to the larger community, considered fin-de-siècle Paris on location, and visited regional sites of significance for understanding Japanese incarceration and settler colonial violence.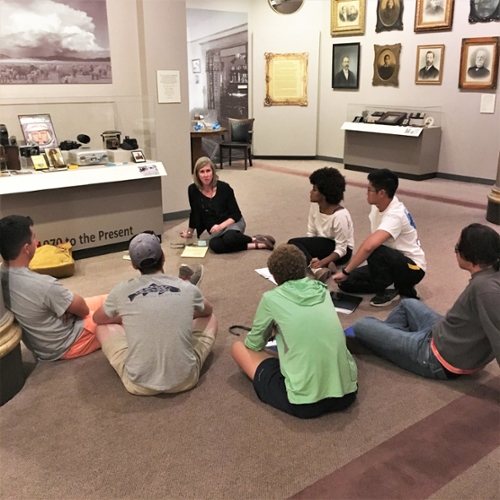 History students also have opportunities to undertake summer research with History faculty and to conduct original research during the capstone experience. Majors present their research at our annual "History Day" Conference where graduating seniors present their capstone research to their peers, instructors, family, and friends. Check out some of the recent essay titles here.  
Historical research is not a solitary enterprise and we strive to create opportunities to build community within the department. Our annually elected History Council organizes events ranging from film nights to holiday gatherings. We also host a local chapter of the History honor society Phi Alpha Theta. This allows students to connect with like-minded peers and meet people with similar academic goals. It also provides them with additional scholarship and conference opportunities to continue their professional and academic growth