2022 State of the Rockies Fellows-Faculty Research
About the Project
Understanding Policy Debates on the Future of Hydraulic Fracturing in the Rocky Mountain West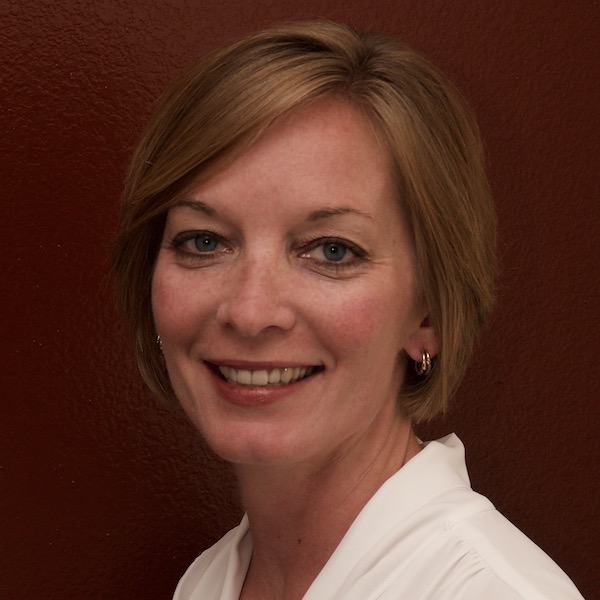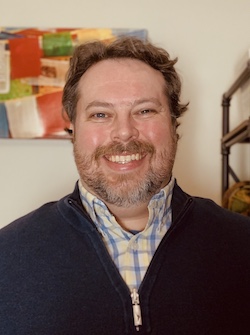 Countries around the world including the U.S. are facing a paradox of how to provide affordable reliable sources of energy while minimizing negative impacts on the local and global environments. There is increasing evidence that climate change is occurring and has negative impacts on society, and one of its main human causes is the burning of fossil fuels (coal, oil, and natural gas) for energy. At the same time, burning fossil fuels has been an engine for economic development around the world. Thus, how energy is produced and consumed has complex repercussions for society.
Recently, the production of oil and natural gas in the U.S. reached record levels. The U.S. is now the largest producer of oil and natural gas in the world. The key to this increase in production has been a combination of technological developments around fossil fuel extraction most prominently hydraulic fracturing (also known as fracking). While hydraulic fracturing was first developed in the 1950s its proliferation began in the 2000s when it was connected with directional drilling, other technological developments, as well as increases in the price of oil and natural gas that helped make recovering fossil fuels more profitable.
Today, hydraulic fracturing is used to drill for oil and gas in dozens of states in the U.S. The Rocky Mountain region has some of the most prolific drillings in the country as it includes multiple shale plays most prominently the Niobrara (Colorado and Wyoming) and Bakken (North Dakota and Montana) and other various basins or shale plays in Utah and New Mexico. It is widely credited with boom periods of production and economic growth in these states. While there are economic and even environmental benefits associated with hydraulic fracturing, there are also substantial environmental losses as well as public health risks. This has sparked policy debates and political battles in these states about how to best regulate or even allow hydraulic fracturing.
In the second year of this State of the Rockies research project, we focus on:
Providing an interdisciplinary approach to investigate the policy process and fracking policies in Colorado between the years 2011-2019.
Focusing on U.S. institutions (e.g. government agencies, oil and gas companies, nonprofit organizations) and the values of these institutions in their policy advocacy efforts related to the oil and gas industry in Colorado.
Exploring advocacy coalitions that aim to influence policymakers and the legislative process related to fracking in Colorado.
Conducting an in-depth look at shifting policy venues, strategies, and perceptions of the role of government as they relate to fracking policies in Colorado.
Investigating social justice and environmental justice issues pertinent to the oil and gas industry in Colorado.
We are excited and pleased to collaborate with Jonathan Pierce Ph.D., on this project. Jonathan is the Vice-President of Safeguard Marine, LLC, and an Adjunct Professor at Colorado College.
-- Kat Miller Stevens, State of the Rockies Director
Meet the Fellows
Micah Arrison '23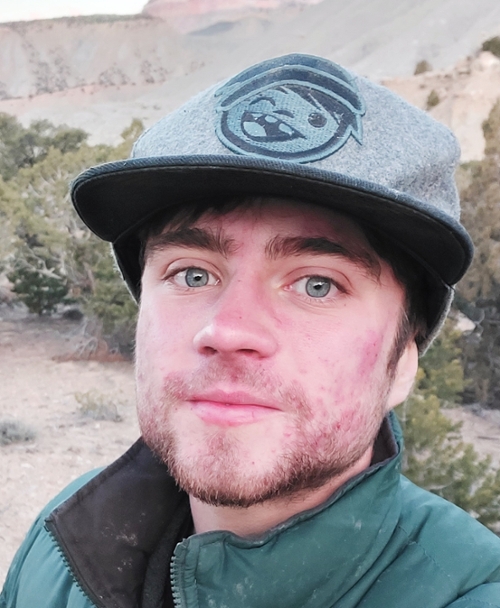 Micah Arrison '23 is a rising senior from Freeport, Maine, and a transfer from Drexel University. He is an International Political economy major interested in understanding effective policies for environmental protection and climate justice. Micah is a dedicated rock climber, a visual artist, and an avid fiction reader. He is excited to work with the 2022 team of research fellows to investigate the institutions and coalitions involved in fracking policies in the Rockies.
Dova Castaneda Zilly '23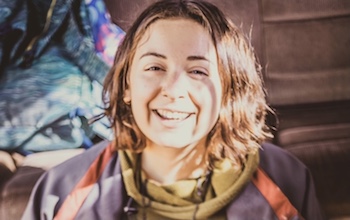 Dova Castaneda Zilly '23 is a senior from Seattle, Washington. She is an Environmental Studies & Economics double major and is interested in studying the interconnections of those two disciplines to help preserve and conserve the environment. In her free time, she is an avid rock climber, and an EMT, and spends a lot of time with her dog, Duck. She is excited to work with the other fellows this summer and study the oil and gas industry's relationship with the communities they are in in the Rocky Mountain West.
Ben Gibson '23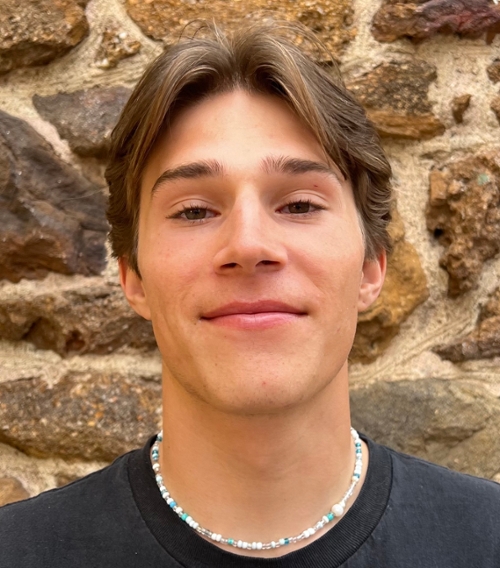 Ben Gibson '23 is a rising senior from Essex, Massachusetts. He is an environmental studies major with a specific interest in environmental law and policy. In his free time, he enjoys surfing, skiing, and spending time with his two Bernese mountain dogs. Ben looks forward to working alongside the other State of the Rockies fellows to develop a better understanding of the tools utilized by advocacy coalitions to affect the policy process.
Zoey Roueche '24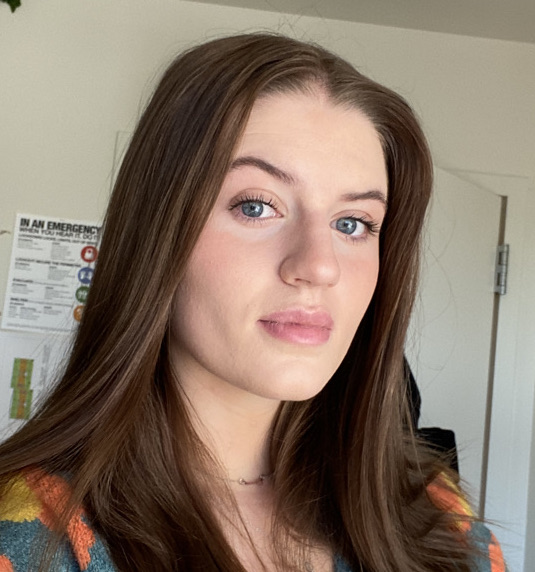 Zoey Roueche '24 is a rising junior from Littleton, Colorado. She is an Environmental Studies and Political Science double major and a French minor. On campus, Zoey works as a Peer Consultant for the Writing Center and is co-captain of the Women Club Soccer team, Secretary General of Model UN, Secretary of Blue Key Honor Society, a student representative on CC's GEAR Committee, and a member of Delta Gamma. In her spare time, she enjoys dancing, singing, painting, hiking, and spending time with her three cats. Zoey is passionate about environmental policy and issues of environmental justice and plans to pursue law school after graduating from Colorado College.
Charlotte Toogood '24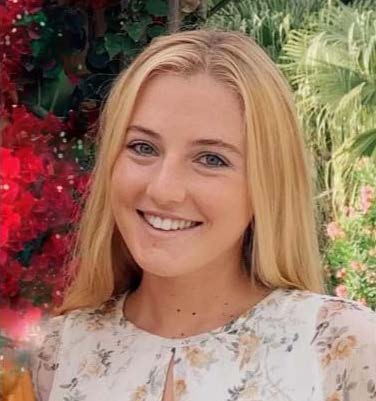 Charlotte Toogood '24 is a rising junior from Paget, Bermuda. She is an environmental studies major and a political science minor who is interested in environmental policy, justice, and sustainability. In her free time, she enjoys hiking, skiing, and playing squash on campus. Charlotte is very excited about the opportunity to be a State of the Rockies Fellow and to gain a deeper understanding of the local oil and gas industry and its impacts on the surrounding communities and environments.
Zoraiz Zafar '25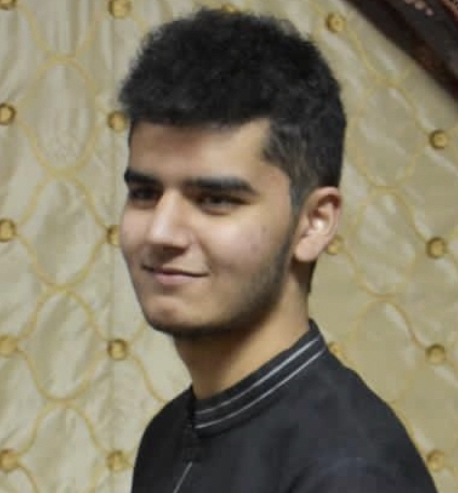 Zoraiz Zafar '25 is a rising sophomore from Linkoping, Sweden, and Islamabad, Pakistan. He is pursuing a major in Mathematical Economics and aspires to attend law school one day. On campus, he is involved with the CC Model United Nations Club, the John Quincy Adams Society, and The Catalyst Newspaper. Zoraiz is very enthusiastic about studying the quantitative aspects of the oil and gas industry by analyzing its socioeconomic and environmental effects. In his free time, Zoraiz likes to play cricket, ping pong, and, on a cold day, some strategic video games.