Leadership Team
Maggie Santos
Director of Campus Safety and Emergency Management
maggie.santos@coloradocollege.edu
719-389-6707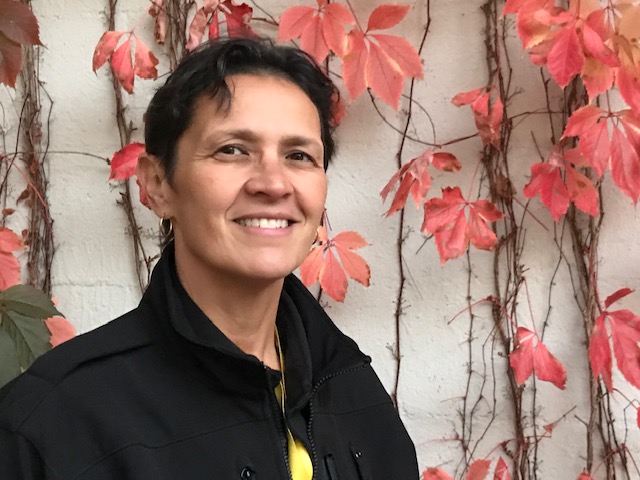 Magdalena "Maggie" Santos '86 joined CC as director of campus safety and emergency management in September 2015. Maggie served the Colorado Springs Police Department for nearly 25 years following a five-year teaching career in Colorado Springs School District 49. Maggie has expertise in neighborhood and community relations, early-intervention programs, problem-oriented policing, and emergency management. She holds a bachelor of arts degree in Spanish education from Colorado College, graduated from the Colorado Springs Police Department Training Academy, completed credits for a master's degree in education at the University of Colorado-Colorado Springs, and furthered her education through the Center for Creative Leadership, Leadership in Police Organizations, and the Rocky Mountain Command College.
---
Nick Calkins
Associate Director of Campus Safety
nicholas.calkins@coloradocollege.edu
719-389-6707
Nick came to Colorado College in 2006 after 8 years at American University's Department of Public Safety and one year with the Colorado Springs Police. Nick was promoted to Assistant Director in 2010 and Associate Director in 2015. Nick has experience in parking and transportation operations, special events/ emergency management, and investigations. Nick is trained in the FEMA Incident Command System, as well as an IPMBA certified bike patrol officer, a CPTED certified inspector, and one of CC's sexual misconduct investigators. He has a bachelor's degree in International Studies with a focus in Conflict Resolution from the American University School of International Service.
---
Dwayne Cooper
Shift Supervisor
Originally from New Jersey, Dwayne began working at Colorado College in August of 2006. Dwayne is a decorated United States Army veteran, serving several overseas tours. Dwayne received both his Associates of Arts degree in Criminal Justice, and completed his Bachelors in Criminal Justice and Security Management, from University of Phoenix. Dwayne is trained in the FEMA Incident Command System, is an IPMBA certified bike patrol officer, trained in conducting CPTED assessments, and supervises special events. Dwayne says that, "one of my most important accomplishments in my life so far is realizing who I really am and not trying to play up any egos or pretend to be someone I am not; The best thing you can do is to find your true self and be the real you every day. This kind of accomplishment will last for life."
---
Chris Decker
Shift Supervisor
Chris grew up in upstate New York, where he worked as a New York State correction officer before moving to Colorado Springs. Before joining Colorado College in 2013, he worked as a kitchen design specialist at Lowe's. Chris is married, with two daughters and enjoys spending his free time with them. Chris is an IPMBA certified bike patrol officer and is the midnight shift supervisor.

---
Peter Zeitz
Shift Supervisor
A native from Texas, Pete is a veteran of the United States Army. He earned a Bachelor's of Science in Human Services Management. With over fifteen years of experience with Campus Safety, Pete is a day shift supervisor tasked with special projects. Pete is a CPTED trained inspector, bike officer, and has training in emergency management and verbal de-escalation. Pete enjoys spending time with his family and gardening.