Student & Community Impact
The Women's Educational Society supports three 'pillars' as a part of its service:  scholars, members, and the community.  To serve scholars, WES funds scholarships for 21 students, regardless of sex or gender, at CC each year, adding five scholars in each incoming freshman class.  Scholars are chosen based on both financial need and exceptionalism, and each is mentored by a member of the Board of Managers during their entire time at CC.  In addition to scholarship funds that help pay tuition, WES gives each scholar a stipend to use for books and supplies at the CC bookstore.  Beginning in 2020, WES added the Rising Scholar grant, which gives one to two students per year funding for an unpaid or underpaid internship or research fellowship over the summer.  There is also a Special Purpose grant, which students can use for educational travel or other educational experiences during the summer break.  
Members have the opportunity to engage with WES scholars and with each other at two signature events each year, and also receive our monthly newsletter which includes scholar updates, news about CC, and interviews with former scholars, detailing their accomplishments since graduating from CC. 
Both WES members and community members are served by WES programs, which include a variety of topics and settings, including lectures and discussions with CC professors and other community members who are experts in their fields.
Community Involvement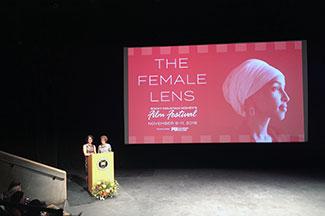 The Woman's Educational Society is a strong supporter of the arts. In 2018, WES was a sponsor of the Rocky Mountain Women's Film Festival.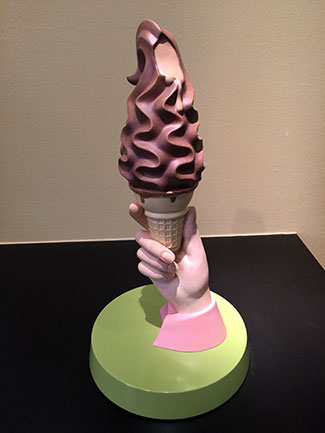 WES member Sarah Healy was honored with a sculpture in the Colorado Springs Fine Arts Center at Colorado College's Tactile Gallery. Sculptor Sean O'Meallie created the Drive-In Tasty Freeze chocolate-dipped cone out of sandstone to pay homage to Healy's sweet treat during her treatment for multiple myeloma, an aggressive form of blood cancer.
"WES has made a huge difference, especially as far as the book scholarship. It has definitely reduced loans and financial stress on my parents." - Kayla Fratt '16

"The WES scholarship and other scholarships I received through CC played a huge role in my decision to attend this institution." - Amairani Alamillo '16

"We are proud of each WES scholar and her potential for a bright future. We want to make a positive difference in their college experience." - Scholarship Committee co-chairs Elaine Derbenwick and Helen Knight