Projects & NewsFocus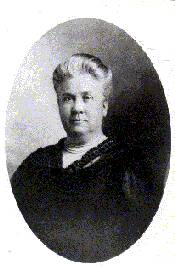 WES founder Mary G. Slocum
---
The "Quiet Work"
Mary G. Slocum, the wife of William F. Slocum, an early president of Colorado College, founded The Woman's Educational Society (WES) in 1889.  Mary used the phrase "a quiet work" in 1897 to characterize WES' accomplishments, from capital projects to equipment purchases to lectures to scholar support. Among its lengthy list of quiet works are the following highlights:
Built the first women's residence, Montgomery Hall (1890-91)
Gave a complete infirmary (1936), and helped equip the present one
Furnished the Special Collections study room in Tutt Library (1974)
Endowed the Southwest Studies lectureship "Women in the West" (1989)
Improved congregational lighting in Shove Chapel (1994)
Purchased a commercial stove to aid CC students who ran a community soup kitchen in Shove Chapel (1994)
Raised more than $110,000 in a campaign for the WES Scholarship fund (2005-2008)
Contributed $6,100 to the Richard F. Celeste Scholarship Fund, which was matched by the Walton Family Foundation (2011)
Published A Quiet Work Continues: WES in its Second Century (2014)
Celebrated its 125th anniversary (2014)
---
NewsFocus
The Woman's Educational Society Newsletter, NewsFocus, (available in PDF format) provides a succinct update on WES activities and accomplishments. For example, did you know that in fall 2017 a WES Scholar embarked on a study abroad adventure to Tuscany, Italy, with support from WES?
Summer 2020 NewsFocus
Summer 2019 NewsFocus
Winter 2019 NewsFocus
Summer 2018 NewsFocus
Winter 2018 NewsFocus
Winter 2017 NewsFocus
Fall 2016 NewsFocus
Winter 2016 NewsFocus

NewsFocus Archives
---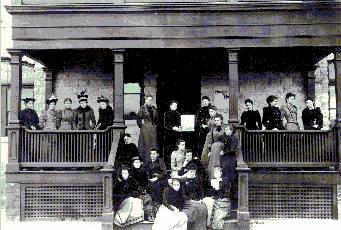 Montgomery Hall was Colorado College's first residence hall for women and was WES' first capital project.
---
Explore the WES Organization
EOE Statement
Colorado College is accredited by the Higher Learning Commission. Colorado College is an equal opportunity employer committed to increasing the diversity of its community. We do not discriminate on the basis of race, color, national origin, gender, age, religion, gender identity or expression, disability, or sexual orientation in our educational programs and activities or our employment practices.
Mission Statement
WES is a non-profit organization that funds scholarships and grants to eligible Colorado College students, regardless of sex or gender, and offers educational programs to scholars, members, and the community.