Katie Timzen
WES Scholar Makes an Impact with "No Straws" Initiative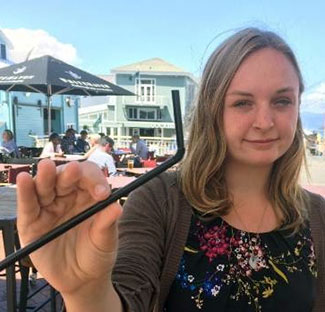 During Katie Timzen's '19 semester-long Higher Education Consortium for Urban Affairs internship with Sustainable Coastlines based in Auckland, New Zealand, she argued for a ban on single-use straws before the Wellington City Council.
It was a pitch that convinced Wagamama Restaurants to go plastic-straw free. Wagamama Wellington not only agreed to end using plastic straws, they will implement the change in more than 120 restaurants in Britain and branches in 25 other countries.
Read the initial article and update from HECUA.