Welcome to the Registrar's Office
Requests are responded to within 1 to 3 business days. To ensure the best handling of your request, please include your student ID# on any correspondence sent to registrar@coloradocollege.edu - you need only email once! If you have not received a response by the 3rd business day please feel free to call us direct at 719-389-6610 or stop by Armstrong Hall, #112 during our in-office hours, Monday thru Thursday from 8:00am - 5:00pm.  
Don't forget to check your schedule to make sure you are enrolled in the right course this block! In January and into Block 5... we are facilitating the Spring Term Check-In process, conferring winter graduates, and preparing for the 2023-24 course schedule build. Wishing everyone a very happy new year and great start to the Spring semester!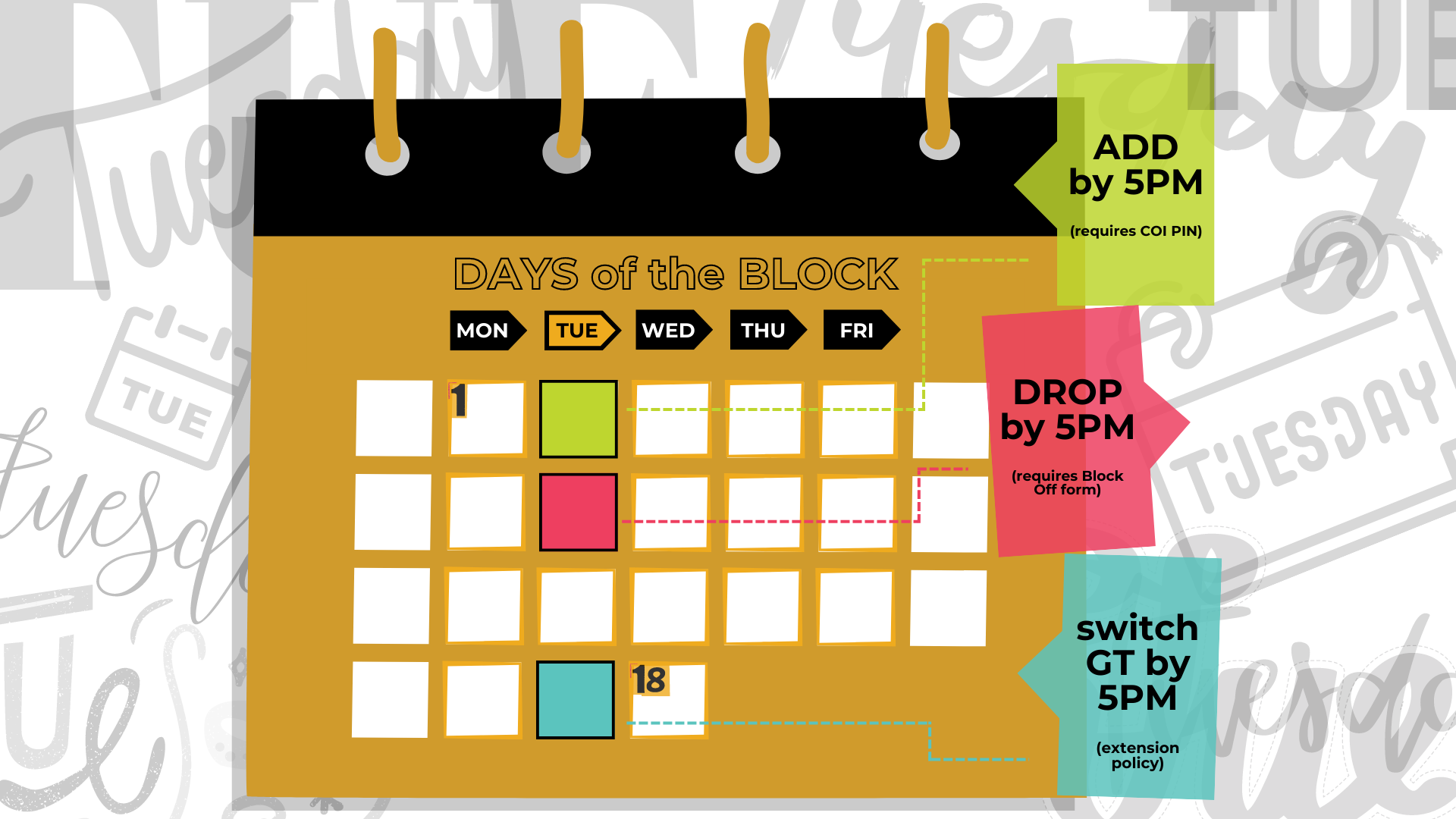 Spring Term Check-In Is Open!
Term Check-In is a required reporting process in which students confirm their attendance in a CC-led course for the upcoming term (those who are studying in courses abroad that are NOT led by CC or on a leave of absence are not required to check in).  Students should expect to participate in the check-in process twice a year; once in Block 1 in the Fall and once in Block 5 in the Spring.  
A welcome email has been shared on Jan 11 from the Registrar's Office to kick off Spring Term Check-In
The check-in process is completed in Banner SSB and begins with a reduced Student Menu.  
To unlock a full menu, students will click on the red-flagged menu item "Term Check-In" to review and update their current information including preferred name, addresses, FERPA authorization, and more!  
Once completed, close the Check-In browser tab and refresh your screen. That's it! 
The red flag will remain until Term Check-In is closed at the end of Block 5 (if your full menu was restored, you have completed the requirement)
Failure to complete Term Check-In will result in dropped registrations. Don't risk this! Complete the process early – approximately 5 minutes in duration.
When Is Add/Drop Disabled?
Course adds are temporarily disabled over the weekend prior to the start of a new block. Adding a course using Add/Drop is prevented between the time when final rosters are sent to professors on Friday until the start of the new block on Monday. This is to allow all students and faculty time to plan for the upcoming block. Once a new block begins, "Adds" require the COI PIN (consent of instructor pin) to be used in the Add/Drop registration application, on Days 1 and 2 of block.
What qualifies as an "Add"?
getting in off of a waitlist
correcting a Preregistration placeholder
swapping classes
adding new classes
Students are required to use the online registration application to update their registration. Add/Drop is linked to Canvas and will update access to a Canvas page based on the registered course. Drop notifications are sent automatically from Add/Drop during the block's registration periods.
Graduating This May?
Students who are finishing their requirements this semester (or think they might be close!) should complete the graduation application in Banner SSB ASAP! Applications can always be cancelled if plans should change. By completing a grad app, students are confirming their intentions to graduate, their participation preference to the May ceremony, and getting looped into graduation and commencement announcements received from both the Registrar's Office and Events. Don't wait - applications only take a few minutes!
HOW TO APPLY?
Apply to Graduate is the graduation application available from the Student Banner menu. Those
who have reached the *23 unit threshold are eligible to apply.
WHAT'S INCLUDED IN "APPLY"?
Graduation Curriculum: Level, Major, Minor (proceed to apply even if this info is in flux)
Graduation Date: Winter and May only (Summer opens in Block 7)
Graduation Ceremony Attendance: Y/N and height for gown
Graduation Program and Diploma: Diploma Name and Hometown
Diploma Mailing Address: Edit and Review
Graduation Application Summary: Review and Submit

Once submitted, students must contact the Registrar's office to cancel or make a correction. All degree requirements must be completed by the end of Block 8 (including any I or IP pending grades)

Spring 2023 Graduation Applications are due by April 28, 2023 (4/28/23)
What Is A "Temporary" Registration?
Temporary registrations are not official and bear 0.00 credit. Waitlists and Preregistration placeholder courses, GS391 and GS392 are considered temporary registrations. Because these are not official registrations, when final class rosters are distributed to faculty before the new block begins, temporary registrations are dropped. Students who had a temporary registration for the new block are no longer considered enrolled and must update their registration on Days 1 and 2 of the new block by using Add/Drop and an instructor's COI PIN (or through one of the applications linked below). Learn more about registration deadlines.
If you are on a waitlist and no longer want to be, please use Add/Drop to remove yourself. A waitlisted course is considered your preferred course choice. You will be moved into the vacated seat and automatically dropped from your current course registration should a seat open to you ahead of the block.
If you are registered in a GS391, this Preregistration placeholder MUST be replaced with an approved independent study or thesis course. Please make sure to replace any "GS391, PLACEHOLDER ONLY (Senior Thesis/Ind. Study)" on your schedule by completing one of the following:
Some departments handle the creation/assignment of independent blocks for their majors directly (i.e. Economics, Sociology, etc.) If you are a declared student in such a department, please make sure to follow the department's instructions on how to correctly register for your thesis and/or independent research block.