Environmental Health & Safety
Environmental Health & Safety (EHS) is a resource that is available to every member of the Colorado College community to help make the living, working, and learning environment safe, by promoting prudent work practices through information, effective education and consultation.
EHS assists individuals, departments, and committees, to achieve compliance with College, local, state and federal policies and regulations, as efficiently as possible.
EHS serves as the College's liaison with external regulatory agencies.
EHS monitors College compliance through audit, program development, education, accident investigation, and consultation.
---
Ergonomics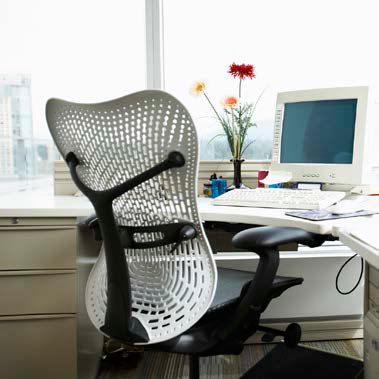 Ergonomics is defined as the study of work. It is the science of fitting the workstation and tools to the employee. Adapting the job to fit the worker can help reduce ergonomic stress and eliminate many potential ergonomic disorders.
EH&S has resources to perform ergonomic evaluations throughout campus and make recommendations for your workstation. If you would like an assessment of your workspace, contact EH&S to schedule an appointment.