Sodexo
Sodexo has been proudly serving Colorado College for over 50 years. Our goal is to assist Colorado College at being the finest liberal arts college in the country by creating clean environments where all can learn, grow, and thrive!
If we can help you with something specific, please submit a work order or reach out to us directly, (719) 389-6357.
sodexo leadership team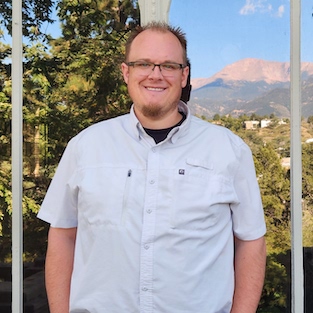 Jay Jeanneret - Director, Sodexo at Colorado College
(719) 389-6257
jjeanneret@coloradocollege.edu or jay.jeanneret@sodexo.com
Jay joined Sodexo in August of 2021. Before that he spent 17 years in Higher Education, primarily working in Residential Life and Student Financial Services. In his first year with Sodexo, he served in multiple roles as part of the resource team at different accounts, including; Park Hill Campus in Denver, Colorado, St. Ambrose University in Davenport, Iowa, William Penn University in Oskaloosa, Iowa, and now holds a permanent position as the Director at Colorado College in Colorado Springs. Jay grew up in Pacifica, California, and moved to Denver, Colorado in 2000 to attend Johnson & Wales University where he obtained his degree in Culinary Arts and Food Service Management. He later obtained his MBA from Colorado Christian University. Jay does still enjoy cooking, but not the clean-up, he is an avid Miami Dolphins fan and believes a good attitude is essential to success and joyfulness.
---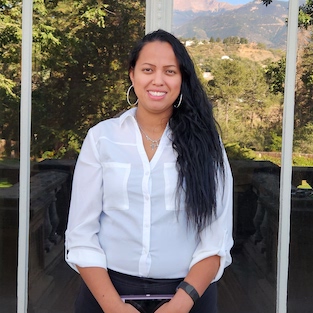 Ruby Almaraz - Custodial Manager II, Sodexo at Colorado College
(719) 389-6164
ralmaraz@coloradocollege.edu or ruby.almaraz@sodexo.com
Ruby began her career with Sodexo as a Supervisor at the Olympic Training Center. 7 years ago, she joined our team at Colorado College. Ruby has been working in the environmental services industry for approximately 9 years now. She has a keen eye for detail and uses that in her customer-oriented approach to leadership and in finding innovative solutions to problems. Ruby is bilingual (fluent in Spanish). In her free time, she loves spending time with her son visiting different places, and creating as many memories as she can.
---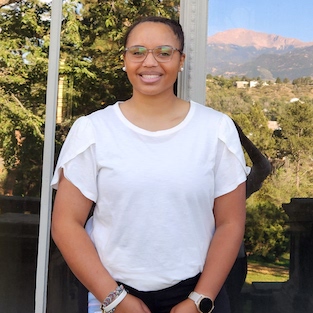 Tia Erickson - Custodial Manager I, Sodexo at Colorado College
(719) 389-6357
terickson@coloradocollege.edu or tia.erickson@sodexo.com
Tia is the new custodial manager at Sodexo at Colorado College. Although she is new to the role, she is skilled in technical writing, training, and leadership. Tia graduated from Brigham Young University Idaho in 2020 with her degree in English. Since then, she has spent her career at Microsoft as a resource allocator and at Walmart as a content writer. In her spare time, she likes spending time with family, hiking, and playing sports.
---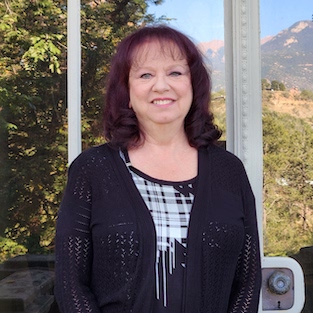 Carena Nelson - Executive Assistant, Sodexo at Colorado College
(719) 389-6357
cnelson@coloradocollege.edu or carena.nelson@sodexo.com
Carena joined Sodexo in April of 2022 when she and her husband moved to Colorado Springs from out of State. Carena brings many years of Supervisory, Leadership, Customer Service, and Administrative experience to the Sodexo Office and enjoys supporting management in her role. For fun, Carena loves spending time with her husband, 4 children, 7 grandchildren, and her Greater Swiss Mountain Dog, Ace. She loves watching Sports, Hiking, Camping, Cooking, Baking, and Crochet.
---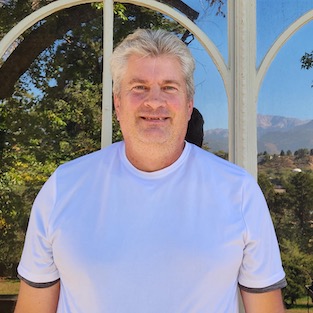 David "Dave" Barfield - Trainer, Sodexo at Colorado College
dbarfield@coloradocollege.edu or david.barfield@sodexo.com
Dave has worked as a Supervisor for Sodexo at Colorado college for 11 ½ years. Formerly, Dave served in the U.S. Army for 4 years, including 2 years stationed in Germany. His military occupational specialty was water purification. After concluding military service, Dave went into the environmental services industry and now has more than 20 years in the cleaning and restoration field. He also is certified in master textile cleaning, upholstery, odor control, carpet dyeing, and carpet installation. He is also a journeyman water damage restoration specialist. Dave frequently lends his expertise to our more challenging cleaning needs at Colorado College.
---
Bryan Steven - 5:00 am Supervisor, Sodexo at Colorado College
bsteven@coloradocollege.edu or bryan.steven@sodexo.com
Bryan Steven has called Colorado Springs home for nearly 40 years and has worked for Sodexo for over 25 years. He began his career with Sodexo at the Olympic Training Center and has happily been working at Colorado College as a member of our team for nearly 20 years. Bryan presently oversees our 5:00 am cleaning crew. Bryan is an expert in floor work and his many years of expertise make him a strong consultant and asset in very difficult cleaning needs.
---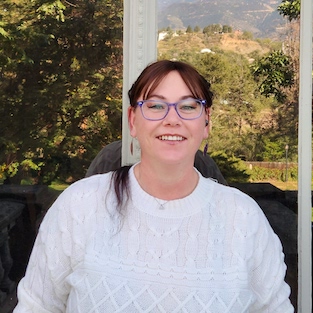 Katherine Rader - 7:00 am Supervisor, Sodexo at Colorado College
krader@coloradocollege.edu or katherine.rader@sodexo.com
Katherine has over 12 years of experience in housekeeping and has been with Sodexo for 7 years. As the 7:00 am Supervisor, Katherine leads her team with high energy and a great sense of humor.  She oversees El Pomar and Robson buildings, loves CC Hockey, and volunteers for most of the CC Hockey Games.
---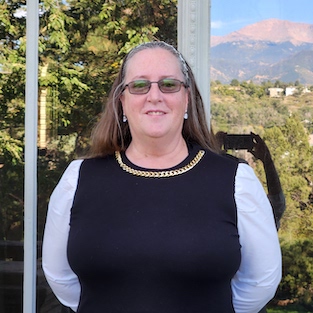 Julie Canterbury – 5:00 pm Supervisor, Sodexo at Colorado College
jcanterbury@coloradocollege.edu or julie.canterbury@sodexo.com
Julie was born and raised in England and has traveled and lived extensively throughout the world with the military. Julie joined the Sodexo team in 2016 as a temporary employee and soon thereafter joined our team full-time and eventually stepped into the role of Supervisor. Julie's career has included a variety of leadership positions ranging from food service to health care. She has also been a small business owner including owning a reptile farm and smoothie bar. Julie is passionate about results and driving excellence and has great attention to detail! She is a mother of 4 and grandmother of 5. She is an artist, and herbalist and enjoys camping and hiking.