First-Year Writing Seminar
Prerequisite: FYP Course. Must take with CC.
1 unit — Atuire, Buxton, Carrizo, Coomer, Devota, Fish, Gardiner, Grace, Guerra, Hilberry
Previously Featured Offering
Germany aims to switch to a 100% renewable economy. Why has Germany embarked on such an ambitious path? What can we learn from Germany? How "green" is Germany? We will explore the mythical idea of the forest, 19th and 20th-century environmental movements, green ideas during National Socialism, the Green Party, and more.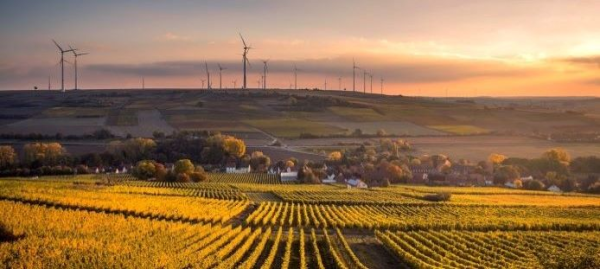 Offerings
| Term | Block | Title | Instructor | Location | Student Limit/Available | Updated |
| --- | --- | --- | --- | --- | --- | --- |
| Fall 2022 | Block 2 | First-Year Writing Seminar: Gender and Sexuality in the Study of Religion/s Topic Details | Tracy Coleman | Armstrong Hall 256A | 17 / 0 | 06/02/2023 |
| Fall 2022 | Block 2 | First-Year Writing Seminar: "What's inside (outside) the box: Unpacking the most common method used Topic Details | Casey O'Donnell | Tutt Library 108/109 | 17 / -1 | 06/02/2023 |
| Fall 2022 | Block 2 | First-Year Writing Seminar: American Jesus Topic Details | Pamela Reaves | Armstrong Hall 257A | 17 / -1 | 06/02/2023 |
| Fall 2022 | Block 2 | First-Year Writing Seminar: Playing and Plays Topic Details | Ryan Platt | Cornerstone Art Center 308 | 17 / -1 | 06/02/2023 |
| Fall 2022 | Block 2 | First-Year Writing Seminar: Food Fight Topic Details | Tyler Cornelius | Tutt Library 317 | 17 / -2 | 06/02/2023 |
| Fall 2022 | Block 2 | First-Year Writing Seminar: Writing in the Southwest Borderlands Topic Details | Eric Perramond | Armstrong Hall 328 | 17 / -1 | 06/02/2023 |
| Fall 2022 | Block 2 | First-Year Writing Seminar: Russia: Language, Literature, and Film Topic Details | Alexei Pavlenko | Armstrong Hall 353A | 17 / 0 | 06/02/2023 |
| Fall 2022 | Block 2 | First-Year Writing Seminar: Sport, Media, and Society Topic Details | Taylor Nygaard | Tutt Library 19/20 | 17 / -1 | 06/02/2023 |
| Fall 2022 | Block 2 | First-Year Writing Seminar: Introduction to Political Philosophy Topic Details | John Grace | Palmer Hall 232A | 17 / 1 | 06/02/2023 |
| Fall 2022 | Block 2 | First-Year Writing Seminar: Contemporary Asian Cultures Topic Details | Joan Ericson | Armstrong Hall 353B | 17 / 0 | 06/02/2023 |
| Fall 2022 | Block 2 | First-Year Writing Seminar: Writing as Translation Topic Details | Aline Lo | Armstrong Hall 259B | 17 / -1 | 06/02/2023 |
| Fall 2022 | Block 2 | First-Year Writing Seminar: Writing the News Topic Details | Corey Hutchins | Cossitt Hall 101C | 17 / -1 | 06/02/2023 |
| Fall 2022 | Block 2 | First-Year Writing Seminar: Fairy Tales Topic Details | Chet Lisiecki | Armstrong Hall 302 | 17 / -1 | 06/02/2023 |
| Fall 2022 | Block 2 | First-Year Writing Seminar: Instruction, Culture, and Identity: Studying Education as a Social Scien Topic Details | Nickie Coomer | Palmer Hall 232B | 17 / 0 | 06/02/2023 |
| Fall 2022 | Block 2 | First-Year Writing Seminar: Fashionable Rev: Clothing/Class/Empire/Gender in 18th C. Atlantic World Topic Details | Jennifer Golightly | Palmer Hall 229 | 17 / -1 | 06/02/2023 |
| Fall 2022 | Block 3 | First-Year Writing Seminar: Foundations of Radical Nonviolence Topic Details | Evan Weissman | Armstrong Hall 256B | 17 / 0 | 06/02/2023 |
| Fall 2022 | Block 3 | First-Year Writing Seminar: Writing for Social Justice Topic Details | Wade Roberts | Palmer Hall 124 | 17 / 1 | 06/02/2023 |
| Fall 2022 | Block 3 | First-Year Writing Seminar: Failure Topic Details | Adam Light | Olin Hall 473 | 18 / 0 | 06/02/2023 |
| Fall 2022 | Block 3 | First-Year Writing Seminar: Marie de France: Gender, Race, Class, Authority Topic Details | Re Evitt | Armstrong Hall 302 | 17 / 4 | 06/02/2023 |
| Fall 2022 | Block 3 | First-Year Writing Seminar: Writing the Record of Earth Topic Details | Christine Siddoway | Palmer Hall 16 | 17 / 1 | 06/02/2023 |
| Fall 2022 | Block 3 | First-Year Writing Seminar: Food and the Nation Topic Details | Tyler Cornelius | Tutt Library 317 | 17 / 0 | 06/02/2023 |
| Fall 2022 | Block 3 | First-Year Writing Seminar: Sport, Media, and Society Topic Details | Taylor Nygaard | Tutt Library 327 | 17 / 0 | 06/02/2023 |
| Fall 2022 | Block 3 | First-Year Writing Seminar: Inside Out: The Philosophy and Psychology of Emotion Topic Details | Tomi-Ann Roberts | Tutt Science Building 218 | 17 / 0 | 06/02/2023 |
| Fall 2022 | Block 3 | First-Year Writing Seminar: Political Parties, Social Movements, and Change Topic Details | Jillian Jaeger | Tutt Library 19/20 | 17 / 1 | 06/02/2023 |
| Fall 2022 | Block 4 | First-Year Writing Seminar: Sport, Media, & Society Topic Details | Taylor Nygaard | Tutt Library 19/20 | 17 / 9 | 06/02/2023 |
| Fall 2022 | Block 4 | First-Year Writing Seminar: Food and the Nation Topic Details | Tyler Cornelius | Tutt Library 317 | 17 / 1 | 06/02/2023 |
| Fall 2022 | Block 4 | First-Year Writing Seminar: Making Monsters Topic Details | Sarah Keleher | Armstrong Hall 302 | 17 / 2 | 06/02/2023 |
| Fall 2022 | Block 4 | First-Year Writing Seminar: Political Parties, Social Movements, and Change Topic Details | Jillian Jaeger | Tutt Library 108/109 | 17 / 0 | 06/02/2023 |
| Fall 2022 | Block 4 | First-Year Writing Seminar: How To Live A More Deliberate Life? Contemplative Practices in Writing Topic Details | Dot Devota | South Hall Classroom | 17 / 0 | 06/02/2023 |
| Fall 2022 | Block 4 | First-Year Writing Seminar: Private Troubles, Public Issues and Social Change Topic Details | Sandi Wong | Palmer Hall 124 | 18 / 4 | 06/02/2023 |
| Fall 2022 | Block 4 | First-Year Writing Seminar: Detective Fiction Topic Details | Barry Sarchett | Tutt Science Building 305 | 17 / 2 | 06/02/2023 |
| Fall 2022 | Block 4 | First-Year Writing Seminar: Writing About Music Topic Details | Ryan Banagale | Packard Hall 20 | 17 / 0 | 06/02/2023 |
| Spring 2023 | Block 6 | First-Year Writing Seminar: Food and the Nation Topic Details | Tyler Cornelius | Tutt Library 327 | 17 / 2 | 06/02/2023 |
| Spring 2023 | Block 6 | First-Year Writing Seminar: Sport, Media, and Society Topic Details | Taylor Nygaard | Tutt Library 317 | 17 / 1 | 06/02/2023 |
| Fall 2023 | Block 2 | First-Year Writing Seminar: Instruction, Culture, and Identity: Studying Education as a Social Scien Topic Details | Nickie Coomer | TBA | 16 / 16 | 06/02/2023 |
| Fall 2023 | Block 2 | First-Year Writing Seminar: Markets and Morality II Topic Details | Dan Johnson | TBA | 16 / 16 | 06/02/2023 |
| Fall 2023 | Block 2 | First-Year Writing Seminar: Russia: Introduction to the Language, the Literature, and the Film Topic Details | Alexei Pavlenko | TBA | 16 / 16 | 06/02/2023 |
| Fall 2023 | Block 2 | First-Year Writing Seminar: Being an Audience Topic Details | Jordan Lord | TBA | 16 / 16 | 06/02/2023 |
| Fall 2023 | Block 2 | First-Year Writing Seminar: The Mind-Body Problem Topic Details | David Gardiner | TBA | 16 / 16 | 06/02/2023 |
| Fall 2023 | Block 2 | First-Year Writing Seminar: Getting Tipsy with Socrates Topic Details | Richard Fernando Buxton | TBA | 16 / 16 | 06/02/2023 |
| Fall 2023 | Block 2 | First-Year Writing Seminar: History of Medicine 1500-present Topic Details | Jane Murphy | TBA | 16 / 16 | 06/02/2023 |
| Fall 2023 | Block 2 | First-Year Writing Seminar: Writing Black Lives: The Theory and Literary Tradition of African Americ Topic Details | Anbegwon Atuire | TBA | 16 / 16 | 06/02/2023 |
| Fall 2023 | Block 2 | First-Year Writing Seminar: Writing the Southwest Borderlands Topic Details | Santiago Guerra | TBA | 16 / 16 | 06/02/2023 |
| Fall 2023 | Block 2 | First-Year Writing Seminar: Mathematics for Sustainability Topic Details | Mike Siddoway | TBA | 16 / 16 | 06/02/2023 |
| Fall 2023 | Block 2 | First-Year Writing Seminar: Introduction To Political Philosophy Topic Details | John Grace | TBA | 16 / 16 | 06/02/2023 |
| Fall 2023 | Block 2 | First-Year Writing Seminar: Playing & Plays Topic Details | Ryan Platt | TBA | 16 / 16 | 06/02/2023 |
| Fall 2023 | Block 2 | First-Year Writing Seminar: Sport, Media, & Society Topic Details | Taylor Nygaard | TBA | 16 / 16 | 06/02/2023 |
| Fall 2023 | Block 2 | First-Year Writing Seminar: How to Do Nothing: Marxism & Feminism Italian Style Topic Details | Ken Scriboni | TBA | 16 / 16 | 06/02/2023 |
| Fall 2023 | Block 2 | First-Year Writing Seminar: The Ruins of Modernity Topic Details | Jake Smith | TBA | 16 / 16 | 06/02/2023 |
| Fall 2023 | Block 2 | First-Year Writing Seminar: Gender and Sexuality in the Study of Religion/s Topic Details | Tracy Coleman | TBA | 16 / 16 | 06/02/2023 |
| Fall 2023 | Block 2 | First-Year Writing Seminar: The Creative Life: Exploration and Examination II Topic Details | Jane Hilberry | TBA | 16 / 16 | 06/02/2023 |
| Fall 2023 | Block 2 | First-Year Writing Seminar: Primate Narratives and Multispecies Ethnographies Topic Details | Krista Fish | TBA | 16 / 16 | 06/02/2023 |
| Fall 2023 | Block 2 | First-Year Writing Seminar: Writing the News Topic Details | Corey Hutchins | TBA | 16 / 16 | 06/02/2023 |
| Fall 2023 | Block 2 | First-Year Writing Seminar: American Jesus Topic Details | Pamela Reaves | TBA | 16 / 16 | 06/02/2023 |
| Fall 2023 | Block 2 | First-Year Writing Seminar: How To Live A More Deliberate Life? Contemplative Practices in Writing Topic Details | Dot Devota | TBA | 16 / 16 | 06/02/2023 |
| Fall 2023 | Block 3 | First-Year Writing Seminar: Foundations of Radical Nonviolence Topic Details | Evan Weissman | TBA | 16 / 16 | 06/02/2023 |
| Fall 2023 | Block 3 | First-Year Writing Seminar: Sport, Media, & Society Topic Details | Taylor Nygaard | TBA | 16 / 16 | 06/02/2023 |
| Fall 2023 | Block 3 | First-Year Writing Seminar: Inside Out: The Philosophy and Psychology of Emotion Topic Details | Tomi-Ann Roberts | TBA | 16 / 16 | 06/02/2023 |
| Fall 2023 | Block 3 | First-Year Writing Seminar: Fairy Tales Topic Details | Chet Lisiecki | TBA | 16 / 16 | 06/02/2023 |
| Fall 2023 | Block 3 | First-Year Writing Seminar: Natural History?: Museums, Collecting, and Display Topic Details | Amy Kohout | TBA | 16 / 16 | 06/02/2023 |
| Fall 2023 | Block 3 | First-Year Writing Seminar: Failure Topic Details | Adam Light | TBA | 16 / 16 | 06/02/2023 |
| Fall 2023 | Block 3 | First-Year Writing Seminar: Private Troubles, Public Issues and Social Change Topic Details | Sandi Wong | TBA | 16 / 16 | 06/02/2023 |
| Fall 2023 | Block 3 | First-Year Writing Seminar: Race, Place, and Environmental Health Topic Details | Wade Roberts | TBA | 16 / 16 | 06/02/2023 |
| Fall 2023 | Block 3 | First-Year Writing Seminar: Musical Embodiment and Ethnography Topic Details | Liliana Carrizo | TBA | 16 / 16 | 06/02/2023 |
| Fall 2023 | Block 3 | First-Year Writing Seminar: Kings, Tyrants, Subjects, and Citizens in Ancient Greece Topic Details | | TBA | 16 / 16 | 06/02/2023 |
| Fall 2023 | Block 4 | First-Year Writing Seminar: American Frontiers: From the Wild West to the Apocalypse Topic Details | Leland Tabares | TBA | 16 / 16 | 06/02/2023 |
| Fall 2023 | Block 4 | First-Year Writing Seminar: Sport, Media, & Society Topic Details | Taylor Nygaard | TBA | 16 / 16 | 06/02/2023 |
| Fall 2023 | Block 4 | First-Year Writing Seminar: Kings, Tyrants, Subjects, and Citizens in Ancient Greece Topic Details | | TBA | 16 / 16 | 06/02/2023 |
| Fall 2023 | Block 4 | First-Year Writing Seminar: Primate Narratives and Multispecies Ethnographies Topic Details | Krista Fish | TBA | 16 / 16 | 06/02/2023 |