Spirit of Adventure Award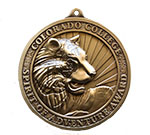 The Spirit of Adventure Award recognizes an alumnus/a who exemplifies the unique CC experience through a life of intellectual, social, or physical adventure. These attributes are characterized by the late Robert M. Ormes '26, a Colorado College English professor from 1952-73 who was the inaugural award recipient. He was an adventurer of the mind, the body, and the spirit that exemplifies much of what is special about the college.

Do you know an alumnus/alumna, faculty, or staff member who should be recognized for their contributions to CC or to society? If so, we need YOUR nominations. Contact us for more information.
Past Recipients
2022
Ted Coons '51
Sheldon Kerr '07
2021
Jake Norton '96
2020
Laura Dickerson Sears '99
Shawn T. Sears '98
2019
Winnie Barron '79

2018
Lee Sessions '86
2017
Ian Miller '99

2016
Trinity Ludwig Wells '06

2015
Buntport Theater Company

2014
Jane McAtee Sanborn '70

2013
Brian "Groz" Grossman '88

2012
Sylvie M. Fadrhonc '07

2011
Carol Rymer Davis '66

2010
Robert M. Ormes '26